Dear Collectors, pre-order now a limited collector's SteelBook CAPTAIN MARVEL in our e-shop! For connoisseurs, we have been preparing two premium FAC editions and HARDBOX as a gift for those who order both FAC editions. Also available in the presale is a limited Blu-ray amaray plastic sleeve box and DVD. We look forward to your orders! Regards, FA Team.

We accept these credit cards:




We are certified:
Titanic 3D + 2D 3D + 2D Steelbook™ Limited Collector's Edition + Gift Steelbook's™ foil (2 Blu-ray 3D + 2 Blu-ray)
Price:

799 CZK (31,89 €)


(including VAT 21%)

Sound:

DTS-HD Master 5.1 english
Dolby Digital 2.0 english
Dolby Digital 5.1 czech
DTS 5.1 russian
Dolby Digital 5.1 ukrainian

Subtitles:
english, bulgarian, czech, estonian, croatian, lithuanian, latvian, russian, slovak, slovenian, ukrainian
Length:
195 min.
Cast:
Leonardo DiCaprio, Kate Winslet, Billy Zane, Kathy Bates, Bill Paxton, Gloria Stuart, Frances Fisher, and more >
Directed:
James Cameron
Sharing:
Watchdog:
watchdog
Titanic 3D Blu-ray (3D BD + 2D BD)
Blu-ray Titanic 3D
Velkolepé mistrovské dílo Jamese Camerona, které získalo 11 CEN AKADEMIE® včetně Ceny pro nejlepší film*, přichází poprvé na Blu-ray™ v podobě, v jaké jste ho dosud nemohli vidět — ve 3D. Vydejte se na proslulou plavbu navíc obohacenou o více než šest hodin bonusů včetně dvou úplně nových dokumentů.
VIDEORECENZE LIMITOVANÉ EDICE TITANIC LIVERPOOL
Rose (Kate Winslet) je mladá dáma z vyšší společnosti, která se trápí pod nadvládou arogantního snoubence. Jack (Leonardo DiCaprio) je volnomyšlenkářský umělec, který Rose otevírá oči a získává její srdce. Když loď narazí do ledovce v mrazivém severním Atlantiku, cesta mladých milenců se mění v dech beroucí souboj o holé přežití.
BONUSY:
2 NOVÉ DOKUMENTY:
Postřehy k TITANICU (HD) – Fascinující podrobný rozbor filmu.
TITANIC: Poslední slovo Jamese Camerona (HD) – V produkci National Geographic. V tomto snímku se sešli špičkoví odborníci, aby se pokusili vyřešit přetrvávající tajemství, proč a jak mohla "nepotopitelná" loď ztroskotat.
Více než 6 hodin materiálů, se kterými se ponoříte hlouběji k Titanicu:
29 vynechaných scén (HD
Alternativní závěr (HD)
Více než 60 filmů o filmu
Pohled na revoluční vizuální efekty
Víc než 1000 fotografií
3 komentáře
Mnohem více!
Bonuses to Titanic 3D + 2D 3D + 2D Steelbook™ Limited Collector's Edition + Gift Steelbook's™ foil (2 Blu-ray 3D + 2 Blu-ray)
#
Name
Length
Video
Audio
Subtitles
1.
Director Commentary by James Cameron (2005) (Commentaries)
00:00:00
On/Off
english
-
2.
Cast and Crew Commentary (2005) (Commentaries)
00:00:00
On/Off
english
-
3.
Historical Commentary by Don Lynch and Ken Marschall (2005) (Commentaries)
00:00:00
On/Off
english
-
Overall: Quantity: 3, The total length of bonuses: 00:00:00
#
Name
Length
Video
Audio
Subtitles
1.
Part 1 (Documentaries/Reflection On Titanic)
00:20:17
HD 1080i
english
-
2.
Part 2 (Documentaries/Reflection On Titanic)
00:12:47
HD 1080i
english
english, czech, chinese, danish, finnish, french, dutch, indonesian, italian, japanese, korean, hungarian, german, norwegian, polish, portuguese, russian, greek, spanish, swedish, thai, turkish
3.
Part 3 (Documentaries/Reflection On Titanic)
00:13:51
HD 1080i
english
english, czech, chinese, danish, finnish, french, dutch, indonesian, italian, japanese, korean, hungarian, german, norwegian, polish, portuguese, russian, greek, spanish, swedish, thai, turkish
4.
Part 4 (Documentaries/Reflection On Titanic)
00:16:47
HD 1080i
english
english, czech, chinese, danish, finnish, french, dutch, indonesian, italian, japanese, korean, hungarian, german, norwegian, polish, portuguese, russian, greek, spanish, swedish, thai, turkish
5.
Titanic: The Final Word With James Cameron (Documentaries)
01:36:16
HD 1080i
english
english, czech, chinese, danish, finnish, french, dutch, indonesian, italian, japanese, korean, hungarian, german, norwegian, polish, portuguese, russian, greek, spanish, swedish, thai, turkish
6.
James Cameron Introduction 2005 (Deleted Scenes)
00:01:14
HD 1080p
english
-
7.
1. "I'll Be The First" (Deleted Scenes)
00:00:00
HD 1080p
english
english, czech, chinese, danish, finnish, french, dutch, indonesian, italian, japanese, korean, hungarian, german, norwegian, polish, portuguese, russian, greek, spanish, swedish, thai, turkish
8.
2. Rose Feels Trapped (Deleted Scenes)
00:01:40
HD 1080p
english
english, czech, chinese, danish, finnish, french, dutch, indonesian, italian, japanese, korean, hungarian, german, norwegian, polish, portuguese, russian, greek, spanish, swedish, thai, turkish
9.
3. Brock's Dilemma / Rose Visits Third Class (Deleted Scenes)
00:06:35
HD 1080p
english
english, czech, chinese, danish, finnish, french, dutch, indonesian, italian, japanese, korean, hungarian, german, norwegian, polish, portuguese, russian, greek, spanish, swedish, thai, turkish
10.
4. Rose's Dreams (Deleted Scenes)
00:01:31
HD 1080p
english
english, czech, chinese, danish, finnish, french, dutch, indonesian, italian, japanese, korean, hungarian, german, norwegian, polish, portuguese, russian, greek, spanish, swedish, thai, turkish
11.
5. "Come Josephine...." (Deleted Scenes)
00:02:34
HD 1080p
english
english, czech, chinese, danish, finnish, french, dutch, indonesian, italian, japanese, korean, hungarian, german, norwegian, polish, portuguese, russian, greek, spanish, swedish, thai, turkish
12.
6. Extended Sneaking To First Class (Deleted Scenes)
00:01:12
HD 1080p
english
english, czech, chinese, danish, finnish, french, dutch, indonesian, italian, japanese, korean, hungarian, german, norwegian, polish, portuguese, russian, greek, spanish, swedish, thai, turkish
13.
7. Extended Escape From Lovejoy (Deleted Scenes)
00:01:04
HD 1080p
english
english, czech, chinese, danish, finnish, french, dutch, indonesian, italian, japanese, korean, hungarian, german, norwegian, polish, portuguese, russian, greek, spanish, swedish, thai, turkish
14.
8. A Kiss In The Boiler Room (Deleted Scenes)
00:01:10
HD 1080p
english
english, czech, chinese, danish, finnish, french, dutch, indonesian, italian, japanese, korean, hungarian, german, norwegian, polish, portuguese, russian, greek, spanish, swedish, thai, turkish
15.
9. Wireless Room / The Californian (Deleted Scenes)
00:01:42
HD 1080p
english
english, czech, chinese, danish, finnish, french, dutch, indonesian, italian, japanese, korean, hungarian, german, norwegian, polish, portuguese, russian, greek, spanish, swedish, thai, turkish
16.
10. "How About A Little Ice?" (Deleted Scenes)
00:00:33
HD 1080p
english
english, czech, chinese, danish, finnish, french, dutch, indonesian, italian, japanese, korean, hungarian, german, norwegian, polish, portuguese, russian, greek, spanish, swedish, thai, turkish
17.
11. Flirting With Ice (Deleted Scenes)
00:00:43
HD 1080p
english
english, czech, chinese, danish, finnish, french, dutch, indonesian, italian, japanese, korean, hungarian, german, norwegian, polish, portuguese, russian, greek, spanish, swedish, thai, turkish
18.
12. The First (Deleted Scenes)
00:01:00
HD 1080p
english
english, czech, chinese, danish, finnish, french, dutch, indonesian, italian, japanese, korean, hungarian, german, norwegian, polish, portuguese, russian, greek, spanish, swedish, thai, turkish
19.
13. Ismay Panics (Deleted Scenes)
00:00:41
HD 1080p
english
english, czech, chinese, danish, finnish, french, dutch, indonesian, italian, japanese, korean, hungarian, german, norwegian, polish, portuguese, russian, greek, spanish, swedish, thai, turkish
20.
14. Molly Brown's Rowing School (Deleted Scenes)
00:00:36
HD 1080p
english
english, czech, chinese, danish, finnish, french, dutch, indonesian, italian, japanese, korean, hungarian, german, norwegian, polish, portuguese, russian, greek, spanish, swedish, thai, turkish
21.
15. Irish Hospitality (Deleted Scenes)
00:00:56
HD 1080p
english
english, czech, chinese, danish, finnish, french, dutch, indonesian, italian, japanese, korean, hungarian, german, norwegian, polish, portuguese, russian, greek, spanish, swedish, thai, turkish
22.
16. Ida Straus Won't Leave (Deleted Scenes)
00:01:12
HD 1080p
english
english, czech, chinese, danish, finnish, french, dutch, indonesian, italian, japanese, korean, hungarian, german, norwegian, polish, portuguese, russian, greek, spanish, swedish, thai, turkish
23.
17. Farewell To Helga (Deleted Scenes)
00:01:24
HD 1080p
english
english, czech, chinese, danish, finnish, french, dutch, indonesian, italian, japanese, korean, hungarian, german, norwegian, polish, portuguese, russian, greek, spanish, swedish, thai, turkish
24.
18. Boat Six Won't Return (Deleted Scenes)
00:02:22
HD 1080p
english
english, czech, chinese, danish, finnish, french, dutch, indonesian, italian, japanese, korean, hungarian, german, norwegian, polish, portuguese, russian, greek, spanish, swedish, thai, turkish
25.
19. Release The Hounds (Deleted Scenes)
00:00:38
HD 1080p
english
english, czech, chinese, danish, finnish, french, dutch, indonesian, italian, japanese, korean, hungarian, german, norwegian, polish, portuguese, russian, greek, spanish, swedish, thai, turkish
26.
20. A Husband's Letter (Deleted Scenes)
00:00:52
HD 1080p
english
english, czech, chinese, danish, finnish, french, dutch, indonesian, italian, japanese, korean, hungarian, german, norwegian, polish, portuguese, russian, greek, spanish, swedish, thai, turkish
27.
21. Jack And Lovejoy Fight (Deleted Scenes)
00:05:30
HD 1080p
english
english, czech, chinese, danish, finnish, french, dutch, indonesian, italian, japanese, korean, hungarian, german, norwegian, polish, portuguese, russian, greek, spanish, swedish, thai, turkish
28.
22. Guggenheim And Astor (Deleted Scenes)
00:00:43
HD 1080p
english
english, czech, chinese, danish, finnish, french, dutch, indonesian, italian, japanese, korean, hungarian, german, norwegian, polish, portuguese, russian, greek, spanish, swedish, thai, turkish
29.
23. "I'm Not Going" (Deleted Scenes)
00:00:36
HD 1080p
english
english, czech, chinese, danish, finnish, french, dutch, indonesian, italian, japanese, korean, hungarian, german, norwegian, polish, portuguese, russian, greek, spanish, swedish, thai, turkish
30.
24. Cora's Fate (Deleted Scenes)
00:00:24
HD 1080p
english
english, czech, chinese, danish, finnish, french, dutch, indonesian, italian, japanese, korean, hungarian, german, norwegian, polish, portuguese, russian, greek, spanish, swedish, thai, turkish
31.
25. Extended Jack And Rose In The Water (Deleted Scenes)
00:01:16
HD 1080p
english
english, czech, chinese, danish, finnish, french, dutch, indonesian, italian, japanese, korean, hungarian, german, norwegian, polish, portuguese, russian, greek, spanish, swedish, thai, turkish
32.
26. "Out Of The The Question" (Deleted Scenes)
00:00:24
HD 1080p
english
english, czech, chinese, danish, finnish, french, dutch, indonesian, italian, japanese, korean, hungarian, german, norwegian, polish, portuguese, russian, greek, spanish, swedish, thai, turkish
33.
27. "How Dare You" (Deleted Scenes)
00:00:41
HD 1080p
english
english, czech, chinese, danish, finnish, french, dutch, indonesian, italian, japanese, korean, hungarian, german, norwegian, polish, portuguese, russian, greek, spanish, swedish, thai, turkish
34.
28. Chinese Man Rescue (Deleted Scenes)
00:01:11
HD 1080p
english
english, czech, chinese, danish, finnish, french, dutch, indonesian, italian, japanese, korean, hungarian, german, norwegian, polish, portuguese, russian, greek, spanish, swedish, thai, turkish
35.
29. Extended Carpathia Sequence (Deleted Scenes)
00:06:42
HD 1080p
english
english, czech, chinese, danish, finnish, french, dutch, indonesian, italian, japanese, korean, hungarian, german, norwegian, polish, portuguese, russian, greek, spanish, swedish, thai, turkish
36.
30. Alternate Ending (Deleted Scenes)
00:09:26
HD 1080p
english
english, czech, chinese, danish, finnish, french, dutch, indonesian, italian, japanese, korean, hungarian, german, norwegian, polish, portuguese, russian, greek, spanish, swedish, thai, turkish
37.
Deep Dive (Production/Behind The Scenes)
00:01:07
SD 480i
english
english, czech, chinese, danish, finnish, french, dutch, indonesian, italian, japanese, korean, hungarian, german, norwegian, polish, portuguese, russian, greek, spanish, swedish, thai, turkish
38.
Upside Down Wreck Miniature (Production/Behind The Scenes)
00:01:09
SD 480i
english
english, czech, chinese, danish, finnish, french, dutch, indonesian, italian, japanese, korean, hungarian, german, norwegian, polish, portuguese, russian, greek, spanish, swedish, thai, turkish
39.
Escondido Underwater Set (Production/Behind The Scenes)
00:01:10
SD 480i
english
english, czech, chinese, danish, finnish, french, dutch, indonesian, italian, japanese, korean, hungarian, german, norwegian, polish, portuguese, russian, greek, spanish, swedish, thai, turkish
40.
Two Roses (Production/Behind The Scenes)
00:01:11
SD 480i
english
english, czech, chinese, danish, finnish, french, dutch, indonesian, italian, japanese, korean, hungarian, german, norwegian, polish, portuguese, russian, greek, spanish, swedish, thai, turkish
41.
Sinking Simulation (Production/Behind The Scenes)
00:00:56
SD 480i
english
english, czech, chinese, danish, finnish, french, dutch, indonesian, italian, japanese, korean, hungarian, german, norwegian, polish, portuguese, russian, greek, spanish, swedish, thai, turkish
42.
1912 Morph Transition VFX (Production/Behind The Scenes)
00:01:06
SD 480i
english
english, czech, chinese, danish, finnish, french, dutch, indonesian, italian, japanese, korean, hungarian, german, norwegian, polish, portuguese, russian, greek, spanish, swedish, thai, turkish
43.
Southampton Flop (Production/Behind The Scenes)
00:01:27
SD 480i
english
english, czech, chinese, danish, finnish, french, dutch, indonesian, italian, japanese, korean, hungarian, german, norwegian, polish, portuguese, russian, greek, spanish, swedish, thai, turkish
44.
View From The Pub VFX (Production/Behind The Scenes)
00:00:56
SD 480i
english
english, czech, chinese, danish, finnish, french, dutch, indonesian, italian, japanese, korean, hungarian, german, norwegian, polish, portuguese, russian, greek, spanish, swedish, thai, turkish
45.
Leaving Port VFX (Production/Behind The Scenes)
00:00:48
SD 480i
english
english, czech, chinese, danish, finnish, french, dutch, indonesian, italian, japanese, korean, hungarian, german, norwegian, polish, portuguese, russian, greek, spanish, swedish, thai, turkish
46.
Melting Pot (Production/Behind The Scenes)
00:01:00
SD 480i
english
english, czech, chinese, danish, finnish, french, dutch, indonesian, italian, japanese, korean, hungarian, german, norwegian, polish, portuguese, russian, greek, spanish, swedish, thai, turkish
47.
The Millionaire's Suite (Production/Behind The Scenes)
00:01:08
SD 480i
english
english, czech, chinese, danish, finnish, french, dutch, indonesian, italian, japanese, korean, hungarian, german, norwegian, polish, portuguese, russian, greek, spanish, swedish, thai, turkish
48.
The Engine Room (Production/Behind The Scenes)
00:01:25
SD 480i
english
english, czech, chinese, danish, finnish, french, dutch, indonesian, italian, japanese, korean, hungarian, german, norwegian, polish, portuguese, russian, greek, spanish, swedish, thai, turkish
49.
Titanic At Sea (Production/Behind The Scenes)
00:01:01
SD 480i
english
english, czech, chinese, danish, finnish, french, dutch, indonesian, italian, japanese, korean, hungarian, german, norwegian, polish, portuguese, russian, greek, spanish, swedish, thai, turkish
50.
Digital People (Production/Behind The Scenes)
00:00:58
SD 480i
english
english, czech, chinese, danish, finnish, french, dutch, indonesian, italian, japanese, korean, hungarian, german, norwegian, polish, portuguese, russian, greek, spanish, swedish, thai, turkish
51.
The Million Dollar Shot (Production/Behind The Scenes)
00:02:19
SD 480i
english
english, czech, chinese, danish, finnish, french, dutch, indonesian, italian, japanese, korean, hungarian, german, norwegian, polish, portuguese, russian, greek, spanish, swedish, thai, turkish
52.
The Big Exterior Ship Set (Production/Behind The Scenes)
00:01:02
SD 480i
english
english, czech, chinese, danish, finnish, french, dutch, indonesian, italian, japanese, korean, hungarian, german, norwegian, polish, portuguese, russian, greek, spanish, swedish, thai, turkish
53.
Rose Suicide (Production/Behind The Scenes)
00:01:17
SD 480i
english
english, czech, chinese, danish, finnish, french, dutch, indonesian, italian, japanese, korean, hungarian, german, norwegian, polish, portuguese, russian, greek, spanish, swedish, thai, turkish
54.
Big Ship Set VFX (Production/Behind The Scenes)
00:00:40
SD 480i
english
english, czech, chinese, danish, finnish, french, dutch, indonesian, italian, japanese, korean, hungarian, german, norwegian, polish, portuguese, russian, greek, spanish, swedish, thai, turkish
55.
Tux Story (Production/Behind The Scenes)
00:00:57
SD 480i
english
english, czech, chinese, danish, finnish, french, dutch, indonesian, italian, japanese, korean, hungarian, german, norwegian, polish, portuguese, russian, greek, spanish, swedish, thai, turkish
56.
The Grand Staircase (Production/Behind The Scenes)
00:01:09
SD 480i
english
english, czech, chinese, danish, finnish, french, dutch, indonesian, italian, japanese, korean, hungarian, german, norwegian, polish, portuguese, russian, greek, spanish, swedish, thai, turkish
57.
Costume Design (Production/Behind The Scenes)
00:01:05
SD 480i
english
english, czech, chinese, danish, finnish, french, dutch, indonesian, italian, japanese, korean, hungarian, german, norwegian, polish, portuguese, russian, greek, spanish, swedish, thai, turkish
58.
First Class Dining Shoot (Production/Behind The Scenes)
00:01:11
SD 480i
english
english, czech, chinese, danish, finnish, french, dutch, indonesian, italian, japanese, korean, hungarian, german, norwegian, polish, portuguese, russian, greek, spanish, swedish, thai, turkish
59.
The Dinner Shoot (Production/Behind The Scenes)
00:00:59
SD 480i
english
english, czech, chinese, danish, finnish, french, dutch, indonesian, italian, japanese, korean, hungarian, german, norwegian, polish, portuguese, russian, greek, spanish, swedish, thai, turkish
60.
Third Class Party (Production/Behind The Scenes)
00:01:19
SD 480i
english
english, czech, chinese, danish, finnish, french, dutch, indonesian, italian, japanese, korean, hungarian, german, norwegian, polish, portuguese, russian, greek, spanish, swedish, thai, turkish
61.
A Woman's Place (Production/Behind The Scenes)
00:01:26
SD 480i
english
english, czech, chinese, danish, finnish, french, dutch, indonesian, italian, japanese, korean, hungarian, german, norwegian, polish, portuguese, russian, greek, spanish, swedish, thai, turkish
62.
The Etiquette Kid (Production/Behind The Scenes)
00:01:29
SD 480i
english
english, czech, chinese, danish, finnish, french, dutch, indonesian, italian, japanese, korean, hungarian, german, norwegian, polish, portuguese, russian, greek, spanish, swedish, thai, turkish
63.
The Boiler Room (Production/Behind The Scenes)
00:00:53
SD 480i
english
english, czech, chinese, danish, finnish, french, dutch, indonesian, italian, japanese, korean, hungarian, german, norwegian, polish, portuguese, russian, greek, spanish, swedish, thai, turkish
64.
Flooding Hold Miniature (Production/Behind The Scenes)
00:00:31
SD 480i
english
english, czech, chinese, danish, finnish, french, dutch, indonesian, italian, japanese, korean, hungarian, german, norwegian, polish, portuguese, russian, greek, spanish, swedish, thai, turkish
65.
Iceberg / Deck VFX (Production/Behind The Scenes)
00:01:04
SD 480i
english
english, czech, chinese, danish, finnish, french, dutch, indonesian, italian, japanese, korean, hungarian, german, norwegian, polish, portuguese, russian, greek, spanish, swedish, thai, turkish
66.
Boiler Room Flooding (Production/Behind The Scenes)
00:00:45
SD 480i
english
english, czech, chinese, danish, finnish, french, dutch, indonesian, italian, japanese, korean, hungarian, german, norwegian, polish, portuguese, russian, greek, spanish, swedish, thai, turkish
67.
First Class Lounge Miniature (Production/Behind The Scenes)
00:00:46
SD 480i
english
english, czech, chinese, danish, finnish, french, dutch, indonesian, italian, japanese, korean, hungarian, german, norwegian, polish, portuguese, russian, greek, spanish, swedish, thai, turkish
68.
Shooting IN Steerage (Production/Behind The Scenes)
00:01:00
SD 480i
english
english, czech, chinese, danish, finnish, french, dutch, indonesian, italian, japanese, korean, hungarian, german, norwegian, polish, portuguese, russian, greek, spanish, swedish, thai, turkish
69.
Kate's Action Costume (Production/Behind The Scenes)
00:01:40
SD 480i
english
english, czech, chinese, danish, finnish, french, dutch, indonesian, italian, japanese, korean, hungarian, german, norwegian, polish, portuguese, russian, greek, spanish, swedish, thai, turkish
70.
Crane As Helicopter (Production/Behind The Scenes)
00:01:07
SD 480i
english
english, czech, chinese, danish, finnish, french, dutch, indonesian, italian, japanese, korean, hungarian, german, norwegian, polish, portuguese, russian, greek, spanish, swedish, thai, turkish
71.
Lifeboats 13 and 15 (Production/Behind The Scenes)
00:01:23
SD 480i
english
english, czech, chinese, danish, finnish, french, dutch, indonesian, italian, japanese, korean, hungarian, german, norwegian, polish, portuguese, russian, greek, spanish, swedish, thai, turkish
72.
Flooded First Class Dining Room (Production/Behind The Scenes)
00:01:49
SD 480i
english
english, czech, chinese, danish, finnish, french, dutch, indonesian, italian, japanese, korean, hungarian, german, norwegian, polish, portuguese, russian, greek, spanish, swedish, thai, turkish
73.
Stage Two Sinking Set (Production/Behind The Scenes)
00:01:17
SD 480i
english
english, czech, chinese, danish, finnish, french, dutch, indonesian, italian, japanese, korean, hungarian, german, norwegian, polish, portuguese, russian, greek, spanish, swedish, thai, turkish
74.
Faking A Tilt
00:00:54
SD 480i
english
english, czech, chinese, danish, finnish, french, dutch, indonesian, italian, japanese, korean, hungarian, german, norwegian, polish, portuguese, russian, greek, spanish, swedish, thai, turkish
75.
The Sinking Riser (Production/Behind The Scenes)
00:01:02
SD 480i
english
english, czech, chinese, danish, finnish, french, dutch, indonesian, italian, japanese, korean, hungarian, german, norwegian, polish, portuguese, russian, greek, spanish, swedish, thai, turkish
76.
Ship Extensions (Production/Behind The Scenes)
00:00:48
SD 480i
english
english, czech, chinese, danish, finnish, french, dutch, indonesian, italian, japanese, korean, hungarian, german, norwegian, polish, portuguese, russian, greek, spanish, swedish, thai, turkish
77.
Falling Funnel (Production/Behind The Scenes)
00:01:48
SD 480i
english
english, czech, chinese, danish, finnish, french, dutch, indonesian, italian, japanese, korean, hungarian, german, norwegian, polish, portuguese, russian, greek, spanish, swedish, thai, turkish
78.
Grand Staircase Flooding (Production/Behind The Scenes)
00:01:46
SD 480i
english
english, czech, chinese, danish, finnish, french, dutch, indonesian, italian, japanese, korean, hungarian, german, norwegian, polish, portuguese, russian, greek, spanish, swedish, thai, turkish
79.
Miniature Hall Flooding (Production/Behind The Scenes)
00:01:01
SD 480i
english
english, czech, chinese, danish, finnish, french, dutch, indonesian, italian, japanese, korean, hungarian, german, norwegian, polish, portuguese, russian, greek, spanish, swedish, thai, turkish
80.
Jumping Stunts (Production/Behind The Scenes)
00:01:12
SD 480i
english
english, czech, chinese, danish, finnish, french, dutch, indonesian, italian, japanese, korean, hungarian, german, norwegian, polish, portuguese, russian, greek, spanish, swedish, thai, turkish
81.
The Tilling Poop Deck Set (Production/Behind The Scenes)
00:01:27
SD 480i
english
english, czech, chinese, danish, finnish, french, dutch, indonesian, italian, japanese, korean, hungarian, german, norwegian, polish, portuguese, russian, greek, spanish, swedish, thai, turkish
82.
Deck Sliders (Production/Behind The Scenes)
00:00:51
SD 480i
english
english, czech, chinese, danish, finnish, french, dutch, indonesian, italian, japanese, korean, hungarian, german, norwegian, polish, portuguese, russian, greek, spanish, swedish, thai, turkish
83.
Digital Stund People (Production/Behind The Scenes)
00:01:39
SD 480i
english
english, czech, chinese, danish, finnish, french, dutch, indonesian, italian, japanese, korean, hungarian, german, norwegian, polish, portuguese, russian, greek, spanish, swedish, thai, turkish
84.
Sinking Videomatic (Production/Behind The Scenes)
00:00:51
SD 480i
english
english, czech, chinese, danish, finnish, french, dutch, indonesian, italian, japanese, korean, hungarian, german, norwegian, polish, portuguese, russian, greek, spanish, swedish, thai, turkish
85.
Ship Split Miniature (Production/Behind The Scenes)
00:01:11
SD 480i
english
english, czech, chinese, danish, finnish, french, dutch, indonesian, italian, japanese, korean, hungarian, german, norwegian, polish, portuguese, russian, greek, spanish, swedish, thai, turkish
86.
Vertical Poop Deck Stunts (Production/Behind The Scenes)
00:01:16
SD 480i
english
english, czech, chinese, danish, finnish, french, dutch, indonesian, italian, japanese, korean, hungarian, german, norwegian, polish, portuguese, russian, greek, spanish, swedish, thai, turkish
87.
The Toilet Paper Shot (Production/Behind The Scenes)
00:01:12
SD 480i
english
english, czech, chinese, danish, finnish, french, dutch, indonesian, italian, japanese, korean, hungarian, german, norwegian, polish, portuguese, russian, greek, spanish, swedish, thai, turkish
88.
Final Plunge VFX (Production/Behind The Scenes)
00:00:53
SD 480i
english
english, czech, chinese, danish, finnish, french, dutch, indonesian, italian, japanese, korean, hungarian, german, norwegian, polish, portuguese, russian, greek, spanish, swedish, thai, turkish
89.
Underwater Greenscreen (Production/Behind The Scenes)
00:00:39
SD 480i
english
english, czech, chinese, danish, finnish, french, dutch, indonesian, italian, japanese, korean, hungarian, german, norwegian, polish, portuguese, russian, greek, spanish, swedish, thai, turkish
90.
Interior Tank School (Production/Behind The Scenes)
00:01:24
SD 480i
english
english, czech, chinese, danish, finnish, french, dutch, indonesian, italian, japanese, korean, hungarian, german, norwegian, polish, portuguese, russian, greek, spanish, swedish, thai, turkish
91.
Ice Makeup (Production/Behind The Scenes)
00:00:48
SD 480i
english
english, czech, chinese, danish, finnish, french, dutch, indonesian, italian, japanese, korean, hungarian, german, norwegian, polish, portuguese, russian, greek, spanish, swedish, thai, turkish
92.
Open Lifeboats And The Carpathia (Production/Behind The Scenes)
00:01:04
SD 480i
english
english, czech, chinese, danish, finnish, french, dutch, indonesian, italian, japanese, korean, hungarian, german, norwegian, polish, portuguese, russian, greek, spanish, swedish, thai, turkish
93.
Carpathia Medal (Production/Behind The Scenes)
00:00:34
SD 480i
english
english, czech, chinese, danish, finnish, french, dutch, indonesian, italian, japanese, korean, hungarian, german, norwegian, polish, portuguese, russian, greek, spanish, swedish, thai, turkish
94.
The Final Shot (Production/Behind The Scenes)
00:01:40
SD 480i
english
english, czech, chinese, danish, finnish, french, dutch, indonesian, italian, japanese, korean, hungarian, german, norwegian, polish, portuguese, russian, greek, spanish, swedish, thai, turkish
95.
Making The Music Video (Production/Behind The Scenes)
00:00:55
SD 480i
english
english, czech, chinese, danish, finnish, french, dutch, indonesian, italian, japanese, korean, hungarian, german, norwegian, polish, portuguese, russian, greek, spanish, swedish, thai, turkish
96.
Breath Shots (Production/Behind The Scenes)
00:01:06
SD 480i
english
english, czech, chinese, danish, finnish, french, dutch, indonesian, italian, japanese, korean, hungarian, german, norwegian, polish, portuguese, russian, greek, spanish, swedish, thai, turkish
97.
Exterior Tank Shoot (Production/Behind The Scenes)
00:01:04
SD 480i
english
english, czech, chinese, danish, finnish, french, dutch, indonesian, italian, japanese, korean, hungarian, german, norwegian, polish, portuguese, russian, greek, spanish, swedish, thai, turkish
98.
Construction Timelapse
00:04:23
SD 480i
english
english, czech, chinese, danish, finnish, french, dutch, indonesian, italian, japanese, korean, hungarian, german, norwegian, polish, portuguese, russian, greek, spanish, swedish, thai, turkish
99.
Commentary By Ed Marsh (Construction Timelapse)
00:00:00
On/Off
english
english, chinese, french, german
100.
Deep Dive Presentation Narrated By James Cameron
00:15:32
SD 480i
english
english, czech, chinese, danish, finnish, french, dutch, indonesian, italian, japanese, korean, hungarian, german, norwegian, polish, portuguese, russian, greek, spanish, swedish, thai, turkish
101.
$200,000,0001: A Ships's Oddysey (the Titanic Crew Video)
00:17:55
SD 480i
english
english, czech, chinese, danish, finnish, french, dutch, indonesian, italian, japanese, korean, hungarian, german, norwegian, polish, portuguese, russian, greek, spanish, swedish, thai, turkish
102.
Videomatics Introduction (Videomatics)
00:01:05
SD 480i
english
english, czech, chinese, danish, finnish, french, dutch, indonesian, italian, japanese, korean, hungarian, german, norwegian, polish, portuguese, russian, greek, spanish, swedish, thai, turkish
103.
Sinking Sequence (Videomatics)
00:01:24
SD 480i
english
english, czech, chinese, danish, finnish, french, dutch, indonesian, italian, japanese, korean, hungarian, german, norwegian, polish, portuguese, russian, greek, spanish, swedish, thai, turkish
104.
Deep Dive (Videomatics)
00:00:48
SD 480i
english
english, czech, chinese, danish, finnish, french, dutch, indonesian, italian, japanese, korean, hungarian, german, norwegian, polish, portuguese, russian, greek, spanish, swedish, thai, turkish
105.
VFX Shot Breakdown: "Engine Room" (Visual Effects)
00:02:19
SD 480i
english
english, czech, chinese, danish, finnish, french, dutch, indonesian, italian, japanese, korean, hungarian, german, norwegian, polish, portuguese, russian, greek, spanish, swedish, thai, turkish
106.
VFX How-To For "I'm Flying" (Visual Effects)
00:01:38
SD 480i
english
english, czech, chinese, danish, finnish, french, dutch, indonesian, italian, japanese, korean, hungarian, german, norwegian, polish, portuguese, russian, greek, spanish, swedish, thai, turkish
107.
VFX How-To For "First Class Lounge" (Visual Effects)
00:01:53
SD 480i
english
english, czech, chinese, danish, finnish, french, dutch, indonesian, italian, japanese, korean, hungarian, german, norwegian, polish, portuguese, russian, greek, spanish, swedish, thai, turkish
108.
Titanic Sinking Simulation (Visual Effects)
00:02:00
SD 480i
english
english, czech, chinese, danish, finnish, french, dutch, indonesian, italian, japanese, korean, hungarian, german, norwegian, polish, portuguese, russian, greek, spanish, swedish, thai, turkish
109.
Music Video "My Heart Will Go On" By Celine Dion (Archives)
00:04:46
SD 480i
english
-
110.
Teaser Trailer: Concept Artwork (Trailers)
00:01:54
SD 480i
english
-
111.
Unused "Action" Trailer (Trailers)
00:02:04
SD 480i
english
-
112.
ShoWest Trailer (Trailers)
00:05:31
SD 480i
english
-
113.
Short U.S. Trailer (Trailers)
00:02:27
HD 1080p
english
-
114.
Main U.S. Trailer (Trailers)
00:04:10
HD 1080p
english
-
115.
International Trailer (Trailers)
00:01:06
HD 1080p
english
english, czech, chinese, danish, finnish, french, dutch, indonesian, italian, japanese, korean, hungarian, german, norwegian, polish, portuguese, russian, greek, spanish, swedish, thai, turkish
116.
French Trailer (Trailers)
00:02:30
SD 480i
english
-
117.
2012 Release Trailer 3D + 2D (Trailers)
00:00:00
HD 1080p
english, czech, french, hindi, italian, hungarian, german, russian, spanish, tamil, telugu
french, italian, german, russian, spanish
118.
Destiny (TV Spots)
00:00:20
SD 480i
english
-
119.
Opposite Worlds (TV Spots)
00:00:34
SD 480i
english
-
120.
Know The Legend (TV Spots)
00:00:20
SD 480i
english
-
121.
Nothing You Expect (TV Spots)
00:00:35
SD 480i
english
-
122.
Heart Will Go On (TV Spots)
00:01:04
SD 480i
english
-
123.
See It Again (TV Spots)
00:00:19
SD 480i
english
-
124.
Honored (TV Spots)
00:00:20
SD 480i
english
-
125.
German Holiday Spot (TV Spots)
00:00:42
SD 480i
english
-
126.
Titanic Scripment By James Cameron (Still Galleries)
00:00:00
Gallery
-
-
127.
View Entire Gallery (Still Galleries/Storyboard Sequences)
00:00:00
Storyboards
-
-
128.
Mir Sequence (Still Galleries/Storyboard Sequences)
00:00:00
Storyboards
-
-
129.
Southamplon Departure (Still Galleries/Storyboard Sequences)
00:00:00
Storyboards
-
-
130.
Ode To Titanic (Still Galleries/Storyboard Sequences)
00:00:00
Storyboards
-
-
131.
Pre-Collision Scenes (Still Galleries/Storyboard Sequences)
00:00:00
Storyboards
-
-
132.
Iceberg Collision (Still Galleries/Storyboard Sequences)
00:00:00
Storyboards
-
-
133.
Loading Lifeboats / Panic (Still Galleries/Storyboard Sequences)
00:00:00
Storyboards
-
-
134.
Final Sinking Sequence (Still Galleries/Storyboard Sequences)
00:00:00
Storyboards
-
-
135.
Aftermath And Rescue (Still Galleries/Storyboard Sequences)
00:00:00
Storyboards
-
-
136.
Final Shot (Still Galleries/Storyboard Sequences)
00:00:00
Storyboards
-
-
137.
Production Paintings by Tom Lay (Still Galleries/Production Artwork)
00:00:00
Artworks
-
-
138.
Costume Design By David Le Vey (Still Galleries/Production Artwork)
00:00:00
Artworks
-
-
139.
Wreck Sketches By James Cameron (Still Galleries/Production Artwork)
00:00:00
Artworks
-
-
140.
Douglas Kirkland's Gallery (Still Galleries/Photographs)
00:00:00
Photos
-
-
141.
Billy Zane's Photography (Still Galleries/Photographs)
00:00:00
Photos
-
-
142.
Deep Dive (Still Galleries/Photographs)
00:00:00
Photos
-
-
143.
Escondido (Still Galleries/Photographs)
00:00:00
Photos
-
-
144.
Halifax (Still Galleries/Photographs)
00:00:00
Photos
-
-
145.
Rosarito (Still Galleries/Photographs)
00:00:00
Photos
-
-
146.
Model Shop (Still Galleries/Photographs)
00:00:00
Photos
-
-
147.
Russell Carpenter's Polaroid Trail (Still Galleries/Photographs)
00:00:00
Photos
-
-
148.
Core Extras' Scrapbook (Still Galleries/Photographs)
00:00:00
Photos
-
-
149.
Ken Marschall's Painting Gallery (Still Galleries)
00:00:00
Gallery
-
-
150.
1997 (Still Galleries/Concepts Posters And One Sheets)
00:00:00
Gallery
-
-
151.
2012 (Still Galleries/Concepts Posters And One Sheets)
00:00:00
Gallery
-
-
152.
MTV's "1998 Movie Awards" Skit (Titanic Parodies)
00:00:00
SD 480i
english
english, czech, chinese, danish, finnish, french, dutch, indonesian, italian, japanese, korean, hungarian, german, norwegian, polish, portuguese, russian, greek, spanish, swedish, thai, turkish
153.
Saturday Night Live Skit (Air Date, January 9, 1999) (Titanic Parodies)
00:04:50
SD 480i
english
english, czech, chinese, danish, finnish, french, dutch, indonesian, italian, japanese, korean, hungarian, german, norwegian, polish, portuguese, russian, greek, spanish, swedish, thai, turkish
154.
Titanic In 30 Seconds (Titanic Parodies)
00:00:00
SD 480i
english
english, czech, chinese, danish, finnish, french, dutch, indonesian, italian, japanese, korean, hungarian, german, norwegian, polish, portuguese, russian, greek, spanish, swedish, thai, turkish
155.
Credits (2005)
00:00:26
Info
-
-
156.
Avatar 3D + 2D (Continue Your 3D Journey)
00:06:36
HD 1080p
english, french, italian, german, portuguese, russian, spanish
english, czech, chinese, danish, finnish, french, dutch, indonesian, italian, japanese, korean, hungarian, german, norwegian, polish, portuguese, russian, greek, spanish, swedish, thai, turkish
Overall: Quantity: 156, The total length of bonuses: 06:15:36
Related products
Popular categories:4K movies |3D movies |Blu-ray movies |DVD movies |News on DVD |News on Blu-ray |Action movies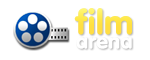 | | | | |
| --- | --- | --- | --- |
| About Company | How to purchase | Assortment | Partner sites |