Dear customers, let us kindly inform you that a holiday is taking place from July 2 - 13, 2018. We will process your orders after our return, ie. from July 16, 2018. Thank you for your understanding and wish you a pleasant summer vacation. Best Regards, Team FA.
FAC #103 PROMETHEUS: Pre-orders on premium limited numbered editions start on July 19, 2018, from 20:00 CET for all customers! Still collectible numbers will be able to pre-order in 3-day advance.

We accept these credit cards:




We are certified:
ALIEN Anthology Steelbook™ Limited Collector's Edition + Gift Steelbook's™ foil + Gift for Collectors (6 Blu-ray)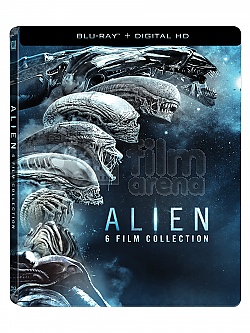 Price:

2 499 CZK (100,50 €)


(including VAT 21%)
Sound:

DTS-HD Master 5.1 english
Dolby Digital 5.1 czech
Dolby Digital 5.1 hungarian

Subtitles:
english, czech, hindi, icelandic, hungarian, malay, mandarin, polish, portuguese, greek, serbian, telugu
Length:
552 minut
Cast:
Sigourney Weaver, Tom Skerritt, Veronica Cartwright, Harry Dean Stanton, John Hurt, Ian Holm, Yaphet Kotto, and more >

Michael Biehn

,

Paul Reiser

,

Lance Henriksen

,

Carrie Henn

,

Bill Paxton

,

Jenette Goldstein

,

Mark Rolston

,

Daniel Kash

,

William Hope

,

Charles S. Dutton

,

Charles Dance

,

Paul McGann

,

Holt McCallany

,

Lance Henriksen

,

Pete Postlethwaite

,

Philip Davis

,

Ralph Brown

,

Winona Ryder

,

Dominique Pinon

,

Ron Perlman

,

Gary Dourdan

,

Michael Wincott

,

Dan Hedaya

,

J.E. Freeman

,

Brad Dourif

,

Raymond Cruz

,

Leland Orser

,

David St. James

Directed:
Ridley Scott, James Cameron, David Fincher, Jean-Pierre Jeunet
Sharing:
Watchdog:
watchdog
ALIEN Anthology (SteelBook 6BD)
6 - Movie Collection SteelBook 6BD
Vetřelec (1979, USA/Velká Británie, 112 minut kino verze a 116 minut režisérská verze)
VETŘELEC je prvním filmem jedné z nejpopulárnějších ság v historii science fiction. Představuje vám Sigourney Weaver jako Ripleyovou, ženu ocelových nervů, předurčenou k boji proti nepřekonatelné bytosti z vesmíru. Hrůza a děs začnou ve chvíli, kdy posádka vesmírné lodi zachytí signál přicházející z pusté planety a objeví životní formu, která je dokonale vyvinuta k vyhlazení lidského rodu. Všichni členové posádky jsou zlikvidováni, až zůstane jen samotná Ripleyová. Jen ona může dovést příběh k výbušnému závěru, který dokonale připraví půdu pro fantastické pokračování pod názvem VETŘELCI.
Vetřelci (1986, USA/Velká Británie, 132 minut kino verze a 154 minut režisérská verze)
Tentokrát jde o válku. Ripleyová jako jediná přežije vražedné setkání Vetřelce s lodí Nostromo a pluje vsemírem ve svém záchranném korábu už 57 let.

Pak je zachráněna a s údivem zjišťuje, že jejímu příběhu nikdo nevěří. Když jí požádají, aby se připojila k týmu, který se vrací na známou planetu LV-426, protože komunikace s osadníky přestala fungovat, odmítne. Nakonec ale zjistí, že jediný způsob, jak se zbavit svého strachu, je postavit se mu. Sigourney Weaver s úspěchem zopakovala roli Ellen Ripleyové v jednom z nejzdařilejších a nejpůsobivějších pokračování všech dob.
Vetřelec 3 (1992, USA, 110 min kino verze a 145 min režisérská verze)
Důstojník Ripleyová jediná přežije nouzové přistání její poškozené vesmírně lodi na planetě Fiorina 161.

Je to pusté skladiště odpadu obydlené lidmi, které společnost odsoudila. Setkává se tak s vrahy a kriminálníky, obyvateli bývalého přísně střeženého vězení. Ripleyová tuší, že na palubě její lodi byl Vetřelec. Brzy se její předtucha potvrdí, když najednou vzroste počet mrtvých a začne se nacházet stále více zmrzačených těl. Bez zbraní a moderní techniky se Ripleyová pouští spolu s vězni do boje proti nemilosrdné příšeře. Brzo však zjišťuje, že také ona nosí v sobě jednoho z nich. Aby zničila Vetřelce jednou provždy, musí zabít i sama sebe.
Vetřelec: Vzkříšení (1997, USA, 104 min kinoverze a 116 min režisérská verze)
Uplynulo dvě stě let od chvíle, kdy Ripleyová (Sigourney Weaver) na planetě Florina 161 učinila velkou oběť.

Po několika nepspěšných pokusech se vědcům po mnoha letech konečně podaří naklonovat její dokonalou dvojnici s vetřelčí královnou. Ale nový druh vetřelce je daleko inteligentnější než jeho předchůdci. Tuto skutečnost vědci objeví velmi brzy - Vetřelec si totiž hledá nové hostitele. Tato speciální edice obsahuje původní filmovou verzi z roku 1997 a zcela nové vydání z roku 2003 s alternativním začátkem a koncem!
PROMETHEUS (2011, USA, 124 min kinoverze)
A možná nás nestvořil jeden Bůh, ale bohové, inženýři života. Pod povrchem Země archeologové našli stopy, které to naznačují a zároveň ukázali cestu k těmto stvořitelům a tím i ke klíči našeho původu, který se skrývá v temných, neprobádaných útrobách komplexu ležícího světelné roky daleko. Tým vědců a výzkumníků se po těchto stopách otisknutých v naší planetě vydává na cestu, která má odhalit počátek života na Zemi a také finančně zajistit korporaci, která je vyslala.
Tímto snímkem se legendární filmař Ridley Scott vrací do vod vědecko-fantastického žánru, který více než před třiceti lety pomáhal definovat a zároveň osvětluje události, které předcházely dnes již legendární klasice, snímku Vetřelec.
BONUSY:
Komentář režiséra/producenta Ridleyho Scotta
Komentář scenáristy Jona Spaihtse a scenáristy/výkonného producenta Damona Lindelofa
Spisy Petera Weylanda
Vymazané a alternativní scény
PROMETHEUS - MOBILE APP


ALIEN: Covenant (2017, USA, 122 min kinoverze)
Snímkem Vetřelec: Covenant se režisér Ridley Scott vrací do vesmíru, který sám stvořil ve Vetřelci, prvním filmu věnovaném nejstrašnějšímu mimozemskému monstru filmové historie. V nejnovější a ještě děsivější kapitole se připravuje posádka vesmírné lodi Covenant kolonizovat vzdálenou planetu na druhé straně galaxie. Nový svět, který nečekaně objeví, se jim z počátku zdá být dosud nezmapovaným idylickým rájem. Ve skutečnosti je to ale temný a brutální svět, jehož hrůzy si nikdo z členů posádky nedokázal představit ani v těch nejhorších představách. Když se tito vesmírní poutníci ocitnou tváří v tvář smrtícímu monstru, nezbývá jim nic jiného než se aspoň pokusit o zoufalý únik z tohoto zdánlivého ráje proměněného ve skutečné peklo.

Trailer
Related products
Popular categories:3D movies |DVD movies |Blu-ray movies |News on DVD |News on Blu-ray |4K movies |Action movies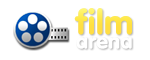 | | | | |
| --- | --- | --- | --- |
| About Company | How to purchase | Assortment | Partner sites |