Dear customers, let us kindly invite you this year to an attractive BLACK FRIDAY sale event, to be held from November 16 - 25, 2018. BLACK FRIDAY is valid for a limited time or until stock lasts! We look forward to your orders. Regards, Team Filmarena
POZOR LIMITOVANÁ AKCE PREDÁTOR 4K ULTRA HD! Vážení sběratelé, k datu vydání 4K UHD + BD verzí filmů PREDÁTOR, PREDÁTOR 2 a PREDÁTOŘI jsme pro Vás připravili nejen jedno-krabičkovou kolekci všech 3 filmů, ale také SBĚRATELSKÝ ŠUBR pro ty, kteří si plánuji zakoupit všechny 3 díly v samostatných amaray (4K UHD + BD) krabičkách. Pokud jste již předobjenali anebo se chystáte, můžete se těšit na SBĚRATELSKÝ ŠUBR jako DÁREK. Všechny 3 edice pro Vás před odesláním zkompletujeme do šubru a zavřeme ochrannou fólií. TATO NABÍDKA JE LIMITOVANÁ A PLATÍ DO ROZDÁNÍ OBJEDNANÉ VÁRKY ŠUBRŮ! Těšíme se na Vaše objednávky. S pozdravem, Tým FA P. S. Sběratelské šubry jsou lokalizované do češtiny.

We accept these credit cards:




We are certified:
Total Recall 2012 Steelbook™ Extended cut Limited Collector's Edition + Gift Steelbook's™ foil (2 Blu-ray)
Price:

299 CZK (12,02 €)


(including VAT 21%)

Retail price:
599 CZK (

24,09

€)
Save:
300 CZK

(12,07 €)
With this product you can buy even more products from this category
MULTIBUY Blu-Ray
and save
50%
!

Sound:

Dolby TrueHD 5.1 english
Dolby Digital 5.1 english
Dolby Digital 5.1 czech
Dolby Digital 5.1 hungarian
Dolby Digital 5.1 (VO) polish
Dolby Digital 5.1 turkish

Subtitles:
english, arabic, bulgarian, czech, hebrew, croatian, icelandic, hungarian, polish, portuguese, romanian, greek, slovak, slovenian, serbian, turkish
Length:
118 min. (Director's Cut: 130 min.)
Cast:
Colin Farrell, Bryan Cranston, Jessica Biel, Kate Beckinsale, Bill Nighy, Ethan Hawke, John Cho, Bokeem Woodbine, Steve Byers, Will Yun Lee, Currie Graham, Morgane Slemp
Directed:
Len Wiseman
Sharing:
Watchdog:
watchdog
Review:
Total Recall
In the near future Earth almost uninhabitable, only two territories remain, The United Federation of Britain or UFB, and the Colony. The UFB has been trying to make the Colony part of them but a group led by a man named Matthias and rumor is that a UFB security man, Hauser is helping them but word is that he is dead. Douglas Quaid, a man who lives in the Colony who is married to Lori, has been having nightmares of him being in some kind of battle with another woman, that ends with him getting captured. He decides to go to Rekall, a place where a person can experience something by having it implanted in his mind. When the memory he chooses is about to be implanted, it is detected that he has memories of being a spy, that's when they pull guns on him but some UFB security people show up and shoot up the place. Quaid goes home and tells Lori what happened, that's when she tries to kill him. He asks her why is she trying to kill him, she tells him that she's not his wife, she's UFB security and she was assigned to keep an eye on him 6 weeks ago. Now he's marked to termination. He runs that's when someone calls him on his implanted phone who concerned that the call may be traced just gives him enough info for him to know that he has to go to the Colony and when he arrives he is chased by UFB security but is saved by the woman in his dreams. She says she's Melina and that what he's been dreaming are not dreams but actual experiences. He then goes to his "apartment" where he finds a recording he made where in he learns the truth.
Total Recall
At the end of 21st Century, the Earth is divided into two territories the United Federation of Britain (UFB) and the Colony (formerly Australia) after chemical warfare devastates the remainder of the planet. Many residents of the Colony travel to the UFB to work in their factories via "the Fall", a gravity elevator, which travels through the Earth. Habitable space is at a minimum in both the UFB and the Colony.

A factory worker named Douglas Quaid (Colin Farrell) decides to visit Rekall, a company that implants artificial memories. Rekall employee McClane (John Cho) convinces Quaid to be implanted with memories of a secret agent. Quaid is tested to avoid having implanted memories conflicting with real memories, and McClane discovers that Quaid has real memories being a spy. McClane and his co-workers are suddenly gunned down by a SWAT team. While Quaid is being arrested, he instinctively reacts and kills the officers before escaping. Quaid returns home to his wife Lori (Kate Beckinsale) and confesses what has transpired. Lori attempts to kill Quaid, revealing that she is not his wife of seven years, but an undercover UFB agent who has been monitoring him for the past six weeks. Quaid manages to escape, and Hammond (Dylan Smith), a man claiming to be a former associate, contacts Quaid via a cell phone embedded in Quaid's hand, disclosing the location of a nearby safe-deposit box. Quaid cuts the cell phone out of his hand to avoid being traced. In the safe-deposit box, Quaid discovers a recorded message from his former self, leading him to an apartment in UFB.

On the way, Quaid meets Melina (Jessica Biel), the woman from his dreams. At the apartment, Quaid uses a piano to trigger a second recorded message. The recording reveals that Quaid was formerly Carl Hauser, a highly skilled agent working for Chancellor Vilos Cohaagen (Bryan Cranston). After joining the resistance movement, Hauser was captured and implanted with false memories of life as a factory worker. The recording reveals a plot by Cohaagen's administration to use its synthetic police force to invade the Colony to provide more living space for UFB, but that Hauser had seen a code that could stop the robotic forces; it is still in Quaid's memory, and can be recovered with the aid of resistance leader Matthias (Bill Nighy). Melina reveals that she was Hauser's lover, but the two were separated when Hauser was captured. Tracked to the apartment by the police, Quaid and Melina find themselves surrounded. Quaid's friend and colleague from the Colony, named Harry (Bokeem Woodbine), arrives and tries to convince Quaid that he is in a Rekall-induced dream and that killing Melina is the only way to wake up. Quaid is conflicted, but seeing a tear in Melina's eye, he concludes that he is not dreaming and kills Harry.

Quaid flees with Melina to the Resistance headquarters, where Matthias attempts to recover the code from Quaid's mind. Accessing Quaid's memories reveals that the code was a plot to allow Cohaagen to locate Matthias. Cohaagen and his forces arrive, kill Matthias, and capture Quaid and Melina. Cohaagen plans to erase Quaid's personality and restore the memories of his loyal agent Hauser. Quaid is able to escape with the aid of Hammond, who has infiltrated Cohaagen's forces, but Hammond dies in the process. Quaid infiltrates the Fall where Quaid finds Cohaagen's robotic forces in stasis. He plants time-detonation bombs aboard the Fall before rescuing Melina. He and Melina are pursued by Cohaagen's forces and ultimately end up on top of the Fall as it lands in the Colony. Quaid and Melina fight Cohaagen and his forces, and manage to escape the Fall when the bombs detonate. The Fall is destroyed, incinerating Cohaagen in the process.

Quaid wakes up in an ambulance and is greeted by Melina, but he notices the absence of an old gunshot wound on her hand and realizes it is Lori in disguise. Quaid manages to disarm and kill Lori. Quaid and Melina are reunited and embrace as he remembers that the Rekall worker put a peace sign symbol on his forearm before injecting him with the dream chemicals. He pulls off a bandage to reveal that there is no peace sign symbol on his forearm. Melina asks him what's wrong and he replies nothing. A Rekall billboard plays in the background.
Bonuses to Total Recall 2012 Steelbook™ Extended cut Limited Collector's Edition + Gift Steelbook's™ foil (2 Blu-ray)
#
Name
Length
Video
Audio
Subtitles
1.
Extended Director's Cut Commentary with Director Len Wiseman
00:00:00
On/Off
english
english, czech, hungarian, polish, portuguese, greek, turkish
2.
Total Recall - Insight Mode
00:00:00
On/Off
english
english, arabic, bulgarian, czech, hebrew, icelandic, hungarian, polish, portuguese, romanian, greek, slovak, slovenian, serbian, turkish
3.
Previews
00:08:25
HD 1080p
english
-
Overall: Quantity: 3, The total length of bonuses: 00:08:25
#
Name
Length
Video
Audio
Subtitles
1.
Gag Reel
00:08:00
HD 1080p
english
english, czech, chinese, french, dutch, italian, korean, hungarian, german, polish, portuguese, russian, greek, spanish, thai, turkish
2.
Science Fiction vs. Science Fact
00:09:28
HD 1080p
english
english, czech, chinese, french, dutch, italian, korean, hungarian, german, polish, portuguese, russian, greek, spanish, thai, turkish
3.
Designing The Fall
00:02:55
HD 1080p
english
english, czech, chinese, french, dutch, italian, korean, hungarian, german, polish, portuguese, russian, greek, spanish, thai, turkish
4.
Collin Farrell (Total Action)
00:03:33
HD 1080p
english
english, czech, chinese, french, dutch, italian, korean, hungarian, german, polish, portuguese, russian, greek, spanish, thai, turkish
5.
The Tripping Den (Total Action)
00:03:18
HD 1080p
english
english, czech, chinese, french, dutch, italian, korean, hungarian, german, polish, portuguese, russian, greek, spanish, thai, turkish
6.
Destroy Rekall (Total Action)
00:02:24
HD 1080p
english
english, czech, chinese, french, dutch, italian, korean, hungarian, german, polish, portuguese, russian, greek, spanish, thai, turkish
7.
Kate Beckinsale (Total Action)
00:03:15
HD 1080p
english
english, czech, chinese, french, dutch, italian, korean, hungarian, german, polish, portuguese, russian, greek, spanish, thai, turkish
8.
Lobby Escape (Total Action)
00:01:22
HD 1080p
english
english, czech, chinese, french, dutch, italian, korean, hungarian, german, polish, portuguese, russian, greek, spanish, thai, turkish
9.
Jessica Biel (Total Action)
00:03:38
HD 1080p
english
english, czech, chinese, french, dutch, italian, korean, hungarian, german, polish, portuguese, russian, greek, spanish, thai, turkish
10.
Quaid vs. Cohaagen (Total Action)
00:03:05
HD 1080p
english
english, czech, chinese, french, dutch, italian, korean, hungarian, german, polish, portuguese, russian, greek, spanish, thai, turkish
11.
Apartment Waterfront Chase (Stepping into Recall - Pre-Visualization Sequences)
00:01:57
HD 1080p
english
english, czech, chinese, french, dutch, italian, korean, hungarian, german, polish, portuguese, russian, greek, spanish, thai, turkish
12.
The Fall Fight (Stepping into Recall - Pre-Visualization Sequences)
00:11:13
HD 1080p
english
english, czech, chinese, french, dutch, italian, korean, hungarian, german, polish, portuguese, russian, greek, spanish, thai, turkish
13.
Fligh and Tripping Den (Stepping into Recall - Pre-Visualization Sequences)
00:04:46
HD 1080p
english
english, czech, chinese, french, dutch, italian, korean, hungarian, german, polish, portuguese, russian, greek, spanish, thai, turkish
14.
Elevator Chase (Stepping into Recall - Pre-Visualization Sequences)
00:04:34
HD 1080p
english
english, czech, chinese, french, dutch, italian, korean, hungarian, german, polish, portuguese, russian, greek, spanish, thai, turkish
15.
Car Chase (Stepping into Recall - Pre-Visualization Sequences)
00:03:27
HD 1080p
english
english, czech, chinese, french, dutch, italian, korean, hungarian, german, polish, portuguese, russian, greek, spanish, thai, turkish
Overall: Quantity: 15, The total length of bonuses: 01:06:55
Related products
Popular categories:3D movies |DVD movies |Blu-ray movies |News on DVD |News on Blu-ray |4K movies |Action movies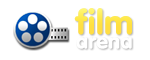 | | | | |
| --- | --- | --- | --- |
| About Company | How to purchase | Assortment | Partner sites |