FOR ALL COLLECTORS! Spider-Man Homecoming Limited Edition Figurine + Comic Book + Exclusive SteelBook (UHDBD + 3DBD + 2DBD). Price: 3599 CZK. Release Date: November 8, 2017. PRE-ORDER NOW HERE!

We accept these credit cards:



We are certified:
DON'T BREATHE Steelbook™ Limited Collector's Edition + Gift Steelbook's™ foil (Blu-ray)
Price:

699 CZK (26,59 €)


(including VAT 21%)
Don't Breathe (Blu-ray SteelBook)
Don't Breathe SteelBook
Rocky, a young woman wanting to start a better life for her and her sister, agrees to take part in the robbery of a house owned by a wealthy blind man with her boyfriend Money and their friend Alex. But when the blind man turns out to be a more than he seems, the group must find a way to escape his home before they become his newest victims.
Trailer
Don't Breathe
Three Detroit friends, Rocky (Jane Levy), Alex (Dylan Minnette), and Money (Daniel Zovatto), break into the home of wealthy owners. After Alex disables the security system, they begin to grab the nicest-looking items they can get their hands on. When they're done, they throw a rock through the plate glass door and run.

Rocky lives with her little sister Diddy (Emma Bercovici) and their abusive mother Ginger (Katia Bokor) and her boyfriend Trevor (Sergej Onopko). Rocky promises to Diddy that she will get both of them out of there so they can start a new life in California.

Money gets a tip from one of his connects about a man living in a house with more than $30,000 in cash stashed somewhere. It's been said that the man is a war veteran and that he lives alone after his daughter was killed in a car accident. Rocky is on board since this could be the last robbery they ever have to pull off, but Alex doesn't agree with the plan. He later relents when Rocky begs him, as he has a crush on her, even though she's with Money.

The three stalk the man's (Stephen Lang) house and learn that he is blind. Alex thinks it's messed up to rob a blind guy, but Money says it doesn't mean he's a saint if he's blind. The man's rabid dog then jumps on the car door and frightens the friends.

That night, the three initiate the robbery. Alex spots a tattoo on Rocky's wrist that's new, which is of a ladybug. She explains that as a child, her father left her family and her mother blamed Rocky for it. She would cry and then get locked in the trunk. One time, a ladybug flew into the trunk and kept her company. She says she'll have it colored in California and then never mark her body again.

The friends head toward the man's house. Money drugs the dog to get him to knock out, allowing them a safe entry into the house. Rocky goes in first and disables the security system. While her friends wait for her, Money taunts Alex for his crush on Rocky. She returns and opens the door. Money goes upstairs and finds the 'Blind Man' sleeping with the TV on. The Blind Man rises and hears a noise. He just turns the TV off and goes back to sleep. Money gasses the room to ensure that the man won't hear anything.

The three find a locked door that leads to the basement. They think this is where they'll find the man's stash. Money starts to break down the door, leading the Blind Man to go downstairs. Money starts talking and says he doesn't want trouble, until he decides to pull a gun out on the man. The Blind Man takes a few steps forward as Money holds the gun in his face. As he slowly gets closer, the man grabs the gun from Money's hand and pins him against the wall. The Blind Man asks Money how many of them there are in the house. Money says it's just him and he pleads for the man to let him go. The Blind Man loosens his grip, but then shoots Money in the neck and through the head. He drops Money's body to the floor, and Rocky hides in the closet. The man enters and opens a safe containing his money. Rocky sees the code as he leaves.

Alex goes to find Rocky after the Blind Man starts locking up all the doors and windows. They decide that they just have to sneak in through the basement and out the cellar door that leads outside. First, Rocky opens the safe and puts all the money in her bag. They head toward the basement, but the man emerges from there. The two keep quiet as he holds Money's gun. Someone's phone goes off, and he fires a quick shot. Rocky and Alex then head downstairs as the man drags Money's body outside.

In the basement, Rocky is startled by a woman (Franciska Toroscik) who's been chained up to the wall. Rocky and Alex are freaked out and almost leave her until the woman holds up a newspaper article. It reveals that her name is Cindy, and that she's the woman who accidentally killed the Blind Man's daughter, but she was acquitted. Rocky and Alex free her and carry her toward the cellar door. Unfortunately, the Blind Man is there when they open it. He fires the gun and strikes Cindy in the face, killing her. Rocky and Alex hide, and the man finds out he shot Cindy. He cries over her body and yells in rage. Alex picks up the man's keys and decides to try and make it back to the front door. As he and Rocky head back upstairs, the Blind Man turns off the lights in the basement, leaving them all in total darkness. Rocky and Alex feel around for each other as the man shoots the gun. Rocky almost touches the Blind Man until Alex calls her name. The Blind Man catches Alex and tries to shoot, but his gun is empty. Alex pushes a shelf down on him, trapping him. He and Rocky run upstairs.

Alex holds the door closed with a crowbar. He and Rocky try to open the door, only to find the dog has woken up and is ready to attack them. They run from the dog and trap it in a room. Unfortunately, the Blind Man has gotten out of the basement and he attacks Alex. He punches him multiple times in the face and appears to impale him with garden shears. He then finds Rocky and knocks her out too.

Rocky wakes up in the basement, chained in the same spot as Cindy. She tells the Blind Man that this won't bring his daughter back. He says that's not entirely true. He impregnated Cindy to give him a child to make up for the one she killed, and he would have let her go once she gave birth. With Cindy dead, his unborn child has died as well, and he holds Rocky accountable. He cuts open a hole in Rocky's pants and grabs a baster filled with his semen sample. He prepares to impregnate Rocky, but luckily, Alex has gotten up and grabbed a hammer. He whacks the Blind Man over the head and frees Rocky. They handcuff the man to a pole. She starts kicking the man and then stuffs the baster down his throat. They leave him alone and decide not to involve the cops since the man could easily tell the cops that Rocky and Alex broke in.

The two head back upstairs to leave. They manage to open the front door, but the Blind Man has gotten up and he shoots Alex dead. Rocky makes a run for it, just as the man lets the dog out. Rocky runs back to Money's car and tries to make it in before the dog gets her, but she dropped her bag outside the car. Rocky opens the trunk to try and trap the dog in there so she can get out. Her plan works, and she goes outside to get the money, but the Blind Man comes out and knocks Rocky out again.

The Blind Man drags Rocky back to his house to finish his job. A ladybug flies onto Rocky's hand, giving her a boost of confidence and hope. Rocky grabs the control to set off the security system, causing the alarm to distract the man. She grabs the crowbar and whacks the Blind Man over the head multiple times until he falls into the basement and has his gun go off, shooting him in the side. Rocky takes the money and leaves the house before the police show up.

Rocky is now with Diddy at the Detroit airport, ready to start their new lives. Rocky then sees a news report on TV, stating that the Blind Man was found alive and that only two burglars were reported as breaking into his home, and that he killed both of them. Rocky becomes nervous and then takes Diddy with her, never to look back again.
Rating DON'T BREATHE Steelbook™ Limited Collector's Edition + Gift Steelbook's™ foil (Blu-ray)
| | | | | | |
| --- | --- | --- | --- | --- | --- |
| Total rating: | 6 | Average rat.: | | Last Post: | 1.8.2017 |
The user of the e-shop

Ondřej M. | 22.4.2017 13:44
Packing
----------------------------------------------------------------------------------------------------------
Video
----------------------------------------------------------------------------------------------------------
Audio
----------------------------------------------------------------------------------------------------------
Bonuses
----------------------------------------------------------------------------------------------------------
Verdict
----------------------------------------------------------------------------------------------------------
The user of the e-shop

borek | 24.2.2017 07:45
Packing
Nádherný steelbook. Když jsem ho ukázal na dálku 7-mi letému synovi, začal křičet strachy, že se toho bojí... :-)
Video
Vzhledem k tomu, že se děj odehrává za velkého přítmí, tak je obraz v rámci možností ok. Venkovní scény ve dne vypadají parádně.
Audio
Originální zvuková stopa je výborná, prostorovost funguje. Rotvajler nahánějící svoji obět je opravdu děsivý, když vrčí a štěká...
Bonuses
Nechtělo se mi po filmu hned vstávat, tak jsem výjimečně zkusil bonusy - vystřižené scény. Opět mě to utvrdilo v tom, že pro mě jsou bonusy ztráta času.
Verdict
Velmi zajímavý film, se stopáží cca 90 minut uteče jak voda, dobře se na to diva. Válečný veteran dá trojici zlodějů pěkně za vyučenou...
The user of the e-shop

Pavel H. | 9.2.2017 16:06
Packing
jeden z nejhezcich steelbooku,jakych se mi dostalo do rukou!
Video
obraz je uzasny,cisty a ostry.V tmavych scenach a ze jich je tady dost,je kvalita obrazu opravdu bombova!


Audio
zvukova stopa je hodne na vysoke urovni a je zajimave,podivat se v bonusech na vyrobu vsech tech zvukovych motivu,ktere cely film provazeji a vytvari napinavou a strasidelnou kulisu!
Bonuses
zajimavy bonusovy material

Verdict
Jeden z nejlepsich a nejpovedenejsich thrilleru nebo chcete-li hororu,posledni doby!Mistrovsky natocene,stupnujici se napeti a atmosfera a prekvapujici zvraty,delaji z tohoto snimku uzasnou a napinavou podivanou,ktera je podkreslena skvelymi zvukovymi motivy!Musim doporucit kazdemu,tento snimek si do sve zbirky poridit a ve velmi pohlednem steelbooku...to je proste povinnost!Kupujte,dokud tento steel jeste je!

The user of the e-shop

Martin K. | 30.1.2017 16:55
Packing
..............luxusný steelbook......................................................................
Video
SUPER.............................................................................................................
Audio
ANGLICKY BEZ čESKEHO DABINGU..............TO MA SKLAMALO ,NO CO Už.......................................
Bonuses
............................................................................................................
Verdict
PERFEKTNY THRILLER,ODPORUCAM.............................................................................
The user of the e-shop

Tomáš D. | 28.1.2017 11:15
Packing
Krasny steelbook, pekne vystihuje podstatu filmu a hlavne postavy dokonale zladeny s nadychom hororu :)
Video
slusny obraz****************************************************************************************
Audio
Audio original dobry, niekomu moze chybat cz stopa, ale vacsinou ja pozeram v povodnom zneni :) ******
Bonuses
Este som sa nedopracoval k nim........................................................................................
Verdict
Zasa nesklamala filmarena pekne zabaleny steelbook, neposkodene kto je zberatel odporucam a zastanca hororovych zanrov treba kupit :)
Related products
Popular categories:3D movies |DVD movies |Blu-ray movies |News on DVD |News on Blu-ray |4K movies |Action movies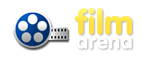 | | | | |
| --- | --- | --- | --- |
| About Company | How to purchase | Assortment | Partner sites |