We accept these credit cards:




We are certified:
FAC #185 THE BOURNE IDENTITY Lenticular 3D FullSlip XL Steelbook™ Limited Collector's Edition - numbered + Gift Steelbook's™ foil (4K Ultra HD + Blu-ray)
Price:

1 799 CZK (76,54 €)


(including VAT 21%)
Sound:

DTS-HD Master 5.1 english
Dolby Digital 5.1 czech
Dolby Digital 5.1 hungarian
Dolby Digital 5.1 (VO) polish
Dolby Digital 5.1 portuguese
Dolby Digital 5.1 russian
Dolby Digital 5.1 spanish
Dolby Digital 5.1 thai

Subtitles:
english, bulgarian, czech, croatian, hungarian, polish, portuguese, romanian, greek, spanish, thai, turkish
Length:
118 min.
Cast:
Matt Damon, Franka Potente, Chris Cooper, Clive Owen, Brian Cox, Adewale Akinnuoye-Agbaje, Gabriel Mann, and more >
Directed:
Doug Liman
Sharing:
Watchdog:
watchdog
The Bourne Identity (4k ULTRA HD BLU-RAY + BLU-RAY)
STEELBOOK 2BD
---
Dear Collectors,

we would love to present to you the premium edition FAC #185 THE BOURNE IDENTITY.

FAC #185 THE BOURNE IDENTITY Lenticular 3D FullSlip XL Steelbook™ Limited Collector's Edition - numbered (Blu-ray + Blu-ray Bonus) includes:
- Exclusive FullSlip XL with an attractive finish and lenticular on the front side
- 4K ULTRA HD Blu-ray disc + Blu-ray disc
- WWA generic SteelBook double disc
- exclusive collector's booklet
- exclusive collectible character cards
- exclusive collectible art cards
- exclusive collector's folder
- numbered plastic card and a hologram sticker
- exclusive exterior sticker with edition label.

Limitation: 501 copies.
Start of pre-orders for collector's numbers: August 29, 2023, at 8:00 pm CET.
Start of pre-orders for all customers: August 31, 2023, at 8:00 pm CET.

DISC CONFIGURATION:
4K AUDIO: • DTS:X Master Audio: English • DTS Headphone:X: English • DTS Digital Surround 5.1: Czech, Brazilian Portuguese, French European, Latin American Spanish, Polish (Voiceover)
4K SUBTITLES: English SDH, Brazilian Portuguese, Czech, Danish, Dutch, Finnish, French European, Greek, Latin American Spanish, Norwegian, Polish, Swedish
Blu-ray AUDIO: • DTS-HD Master Audio 5.1: English • DTS Surround 5.1: Czech, Brazilian Portuguese, Hungarian, Latin American Spanish, Polish (Voiceover), Russian, Thai
Blu-ray SUBTITLES: English SDH, Czech, Brazilian Portuguese, Bulgarian, Croatian, Greek, Hebrew, Hungarian, Icelandic, Latin American Spanish, Polish, Romanian, Thai, Turkish
Thank you for your support and we are looking forward to your pre-orders.
Best regards,
The FA team
---
Based very loosely on Robert Ludlum's novel, the Bourne Identity is the story of a man whose wounded body is discovered by fishermen who nurse him back to health. He can remember nothing and begins to try to rebuild his memory based on clues such as the Swiss bank account, the number of which, is implanted in his hip. He soon realizes that he is being hunted and takes off with Marie on a search to find out who he is and why he is being hunted.
Trailer
The Bourne Identity
An Italian fishing boat crew working off the coast of Marseille, France finds an unconscious man (Matt Damon) adrift in the Mediterranean with two gunshot wounds in his back.

The man awakens on board, and very soon he comes to realize he suffers from retrograde amnesia, having only one clue to his identity: the account number to a safe deposit box provided by a tiny laser projector surgically implanted in his hip. He uses the information and travels to Zrich, Switzerland to find the corresponding bank and discovers he is skilled in advanced hand-to-hand combat and fluent in German when he instinctively defends himself from two policemen questioning him for loitering in a closed park at night.

The man arrives at the bank and finds the deposit box contains a significant amount of cash in different currencies, a handgun, and several passports with his photo, but with numerous aliases and nationalities. He assumes the identity of the top passport, "Jason Bourne", and leaves. A bank employee notifies a CIA Special Activities Division group, "Operation Treadstone," about his visit, and the police arrive on the scene. Bourne manages to escape and flees to the U.S. consulate, where he is accosted by the officials there but once again manages to elude capture. A few blocks away, Bourne approaches Marie Kreutz (Franka Potente) and offers her US$20,000 to take him to Paris to the address on his "Bourne" passport.

Meanwhile, back at CIA headquarters, Alexander Conklin (Chris Cooper), the head of Treadstone, reveals to his supervisor, Deputy Director Ward Abbott (Brian Cox), that Bourne was the covert operative responsible for a failed assassination attempt on exiled African dictator Nykwana Wombosi (Adewale Akinnuoye-Agbaje). Intending to sever all connections between the CIA and Wombosi, Conklin sends three highly-trained "assets" (assassins) to eliminate Bourne. Bourne and Marie arrive at the apartment in Paris, where he finds that one of his aliases, "John Michael Kane," was supposedly killed two weeks ago. The first asset, code-named "Castel" (Nicky Naude), ambushes them but Bourne subdues him after a brief fight. Marie checks Castel's bag and panics when she discovers a hit list package with photos of CCTV footage of her and Bourne at the embassy the day before. As Bourne tries to calm her down, Castel escapes and jumps out the window to his death before Bourne can learn anything else from him.

Conklin enlists Nicolette "Nicky" Parsons (Penina Mezei), a logistics technician at the Treadstone Paris safe house, to assist him in tracking Bourne and Marie. Bourne goes to meet Wombosi to obtain more information but the second asset, code-named "The Professor" (Clive Owen), kills Wombosi before Bourne arrives. With the news of Wombosi's death, Bourne surmises he was an assassin before the onset of his amnesia. Bourne and Marie flee to the home of her stepbrother in the countryside where Bourne decides that he no longer wants to be who he was before.

Back at the CIA headquarters, Conklin tracks Bourne and Marie to the countryside house. The next morning, The Professor tries to snipe Bourne but Bourne creates a diversion and dispatches him in a cropfield, having sneaked out. As he dies, The Professor tells Bourne about their mutual connection to Treadstone. Bourne sends Marie and her stepbrother away for her safety, then uses The Professor's cell phone to arrange a meeting with Conklin to bring him out into the open so he can track him.

Bourne tails Conklin back to the Paris safe house where Conklin tells him that he (Bourne) planned the entire operation to kill Wombosi. The revelation triggers Bourne's memory and through successive flashbacks Bourne remembers he used the Kane alias to infiltrate Wombosi's entourage but couldn't bring himself to kill Wombosi because Wombosi's children were present with him. He aborted the mission and tried to flee the boat, but he was shot twice by Wombosi and fell overboard from Wombosi's yacht into the Mediterranean, where the Italian fishermen later found him.

Bourne tells Conklin he is quitting Treadstone and warns them not to follow him. After knocking Conklin out, Bourne engages in a shootout with several other Treadstone agents in the building. Bourne is wounded during the gunfight but kills the other agents and escapes the building. After Bourne has escaped, Conklin orders Nicky to close down the safe house, and shortly afterwards is murdered by the third asset, code-named "Manheim" (Russell Levy), on orders from Abbott. Some time later, Abbott explains to an oversight committee that he shut down Treadstone because of its ineffective cost benefit ratio and proposes a new program, "Operation Blackbriar."

Bourne, now free from the CIA, travels to Mykonos, Greece, where he reunites with Marie, who runs a scooter shop, and the two share an embrace.
Related products
Popular categories:4K movies |3D movies |Blu-ray movies |DVD movies |News on DVD |News on Blu-ray |Action movies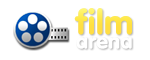 | | | | |
| --- | --- | --- | --- |
| About Company | How to purchase | Assortment | Partner sites |