ALERT! On March 19, 2020, starting pre-orders on premium edition FAC #129 ROCKETMAN! Holders of still collector's numbers 0 - 500 can pre-order in 3-day advance.

We accept these credit cards:




We are certified:
Complaints procedure
§ 9 Uplatnění reklamace (reklamační řád)
9.1. Kupující je povinen dodané zboží ihned zkontrolovat bez zbytečného odkladu a o případných zjištěných závadách informovat prodávajícího nejpozději do 3 dnů a to písemnou formou (e-mail). Na základě zákona č. 367/2000 má nakupující právo na odstoupení od kupní smlouvy bez udání důvodu do 14 dnů od převzetí zboží s výjimkou audionahrávek a multimediálních CD-ROM, u kterých byl porušen obal. Vrácené zboží nesmí být poškozené nebo jinak znehodnocené, v případě multimediálních a audio nosičů (CD, MC, CD-ROM) nesmí být porušen igelitový přebal. Dodavatel je v takovém případě oprávněn si účtovat manipulační a storno poplatky vyjadřující jeho náklady ve výši 250 Kč.
9.2. Pokud by závada byla způsobena naší stranou (stranou prodávajícího), bude Vám zboží v odpovídající kvalitě obratem dodáno na naše náklady (na náklady prodávajícího).
9.3. V písemném oznámení kupující uvede zjištěné závady (druh, čím se projevují) a odešle jej na adresu: info@filmarena.cz, zboží nám poté doručí poštou či osobně na adresu: Filmarena.cz, Poděbradská 339/20, 190 00 Praha 9.
9.4. V případě komplikací je možné v pracovních dnech od 9:00 – 19:00hod kontaktovat na tel. č: +420 733 799 724 popř. na e-mailové adrese : info@filmarena.cz
9.5. Prodávající se zavazuje informovat kupujícího nejpozději do 5 dnů od obdržení reklamace o stavu a vyřízení.
9.6. Prodávající nezodpovídá za problémy vzniklé nesprávným použitím zboží.

9.7. U reklamací SteelBooků posuzuje prodávající jednotlivé vady na základě manuálu a instrukcí získaných od výrobce. Manuál STEELBOOK (R) PRODUCT SPECIFICATION H21022017-E.PDF je k nahlédnutí ZDE.
Popular categories:4K movies |3D movies |Blu-ray movies |DVD movies |News on DVD |News on Blu-ray |Action movies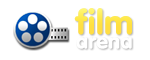 | | | | |
| --- | --- | --- | --- |
| About Company | How to purchase | Assortment | Partner sites |