We accept these credit cards:




We are certified:
FAC #37 SEVENTH SON FULLSLIP Steelbook™ Limited Collector's Edition - numbered + Gift Steelbook's™ foil (Blu-ray)
Price:

1 999 CZK (85,16 €)


(including VAT 21%)

Sound:

DTS-HD Master 7.1 english
DTS 5.1 czech
DTS 5.1 hungarian
DTS 5.1 VO polish
DTS 5.1 portuguese
DTS 5.1 russian
DTS 5.1 spanish
DTS 5.1 thai
DTS 5.1 turkish

Subtitles:
english, bulgarian, czech, chinese, estonian, hebrew, croatian, indonesian, cantonese, korean, lithuanian, latvian, hungarian, polish, portuguese, romanian, russian, greek, slovenian, spanish, thai, turkish, ukrainian
Length:
102 min.
Cast:
Jeff Bridges, Sam Claflin, Julianne Moore, Alicia Vikander, Ben Barnes, Kit Harington, Olivia Williams, and more >
Directed:
Sergej Bodrov
Sharing:
Watchdog:
watchdog
Review:
Seventh Son / STEELBOOK Blu-ray
FAC 37 SteelBook Limited numbered edition
Pre-orders were started on 26. 5. 2016 for still collectible numbers from 0 to 350 for one week. Higher numbers can register on the waitlist and wait for the loose piece.
John Gregory, who is a seventh son of a seventh son and also the local spook, has protected he country from witches, boggarts, ghouls and all manner of things that go bump in the night. However John is not young anymore, and has been seeking an apprentice to carry on his trade. Most have failed to survive. The last hope is a young farmer's son named Thomas Ward. Will he survive the training to become the spook that so many others couldn't? Should he trust the girl with pointy shoes? How can Thomas stand a chance against Mother Malkin, the most dangerous witch in the county?
Unboxing: FAC 37 SEVENTH SON
Seventh Son unboxing
Seventh Son
"The Spook's trained many but precious few completed their time." Mam said." And those that did aren't a patch on him. They're flawed weak or cowardly. They walk a twisted path taking money for accomplishing little. So there's only you left now son. You're the last chance. Your the last hope. Someone has to do it. Someone has to stand against the dark. And you're the only one who can."

Thomas Ward is the seventh son of a seventh son and has been apprenticed to the local spook. The job is hard, the spook is distant, and many apprentices have failed before him. Somehow Thomas must learn how to exorcise ghosts, contain witches, and bind boggarts. But when he is tricked into freeing Mother Malkin, the most evil witch in the country, the horror begins...You are taken on a rites of passage in a time when fear of the Dark and all it entails causes honest folk to lock their doors and turn mirrors to face the wall at night. Thomas and his new friend ex-trainee witch Alice must join together to help the Spook combat the growing threat from the witches, In the East at Pendle they are growing in strength and are starting to cause more trouble further afield. The Spook has spent many years dealing with their ilk and after 29 apprentices thinks that Tom will be his last, therefore the pressure is on, Tom has his lessons and errands as well as having to start learning how to deal with the Dark and it's powers, there is such a feeling of reality in the book(s) that you are drawn to believe in what you read.I recommend that you get reading before you get watching and become as engrossed in their adventures as the many fans I have got o know are.
Bonuses to FAC #37 SEVENTH SON FULLSLIP Steelbook™ Limited Collector's Edition - numbered + Gift Steelbook's™ foil (Blu-ray)
#
Name
Length
Video
Audio
Subtitles
1.
Alternate Ending
00:01:16
HD 1080p
english
english, bulgarian, czech, chinese, hebrew, cantonese, korean, hungarian, polish, portuguese, romanian, russian, greek, spanish, thai, turkish
2.
Prison Escape (Deleted / Alternate Scenes)
00:02:50
HD 1080p
english
english, bulgarian, czech, chinese, hebrew, cantonese, korean, hungarian, polish, portuguese, romanian, russian, greek, spanish, thai, turkish
3.
Grave Robbers Release Malkin (Deleted / Alternate Scenes)
00:00:57
HD 1080p
english
english, bulgarian, czech, chinese, hebrew, cantonese, korean, hungarian, polish, portuguese, romanian, russian, greek, spanish, thai, turkish
4.
Tavern With Tusk (Deleted / Alternate Scenes)
00:00:54
HD 1080p
english
english, bulgarian, czech, chinese, hebrew, cantonese, korean, hungarian, polish, portuguese, romanian, russian, greek, spanish, thai, turkish
5.
Original Old Greg Intro (Deleted / Alternate Scenes)
00:02:22
HD 1080p
english
english, bulgarian, czech, chinese, hebrew, cantonese, korean, hungarian, polish, portuguese, romanian, russian, greek, spanish, thai, turkish
6.
Outside Church - Alternate (Deleted / Alternate Scenes)
00:00:28
HD 1080p
english
english, bulgarian, czech, chinese, hebrew, cantonese, korean, hungarian, polish, portuguese, romanian, russian, greek, spanish, thai, turkish
7.
A Toast To William Bradley (Deleted / Alternate Scenes)
00:02:12
HD 1080p
english
english, bulgarian, czech, chinese, hebrew, cantonese, korean, hungarian, polish, portuguese, romanian, russian, greek, spanish, thai, turkish
8.
Dinner Scene - Alternate (Deleted / Alternate Scenes)
00:01:25
HD 1080p
english
english, bulgarian, czech, chinese, hebrew, cantonese, korean, hungarian, polish, portuguese, romanian, russian, greek, spanish, thai, turkish
9.
Woods Walk - Without Church (Deleted / Alternate Scenes)
00:01:34
HD 1080p
english
english, bulgarian, czech, chinese, hebrew, cantonese, korean, hungarian, polish, portuguese, romanian, russian, greek, spanish, thai, turkish
10.
Woods Walk - Without Tom Fainting (Deleted / Alternate Scenes)
00:02:32
HD 1080p
english
english, bulgarian, czech, chinese, hebrew, cantonese, korean, hungarian, polish, portuguese, romanian, russian, greek, spanish, thai, turkish
11.
Lakeside Sword Training (Deleted / Alternate Scenes)
00:01:28
HD 1080p
english
english, bulgarian, czech, chinese, hebrew, cantonese, korean, hungarian, polish, portuguese, romanian, russian, greek, spanish, thai, turkish
12.
Rodu Hits On Malkin (Deleted / Alternate Scenes)
00:00:59
HD 1080p
english
english, bulgarian, czech, chinese, hebrew, cantonese, korean, hungarian, polish, portuguese, romanian, russian, greek, spanish, thai, turkish
13.
Graveyard Monologue - Alternate (Deleted / Alternate Scenes)
00:04:54
HD 1080p
english
english, bulgarian, czech, chinese, hebrew, cantonese, korean, hungarian, polish, portuguese, romanian, russian, greek, spanish, thai, turkish
14.
Inquisitor Death - Alternate (Deleted / Alternate Scenes)
00:01:30
HD 1080p
english
english, bulgarian, czech, chinese, hebrew, cantonese, korean, hungarian, polish, portuguese, romanian, russian, greek, spanish, thai, turkish
15.
Hangman Hill - Alternate (Deleted / Alternate Scenes)
00:00:56
HD 1080p
english
english, bulgarian, czech, chinese, hebrew, cantonese, korean, hungarian, polish, portuguese, romanian, russian, greek, spanish, thai, turkish
16.
Malkin Pyre / Mountain Explosion - Alternate (Deleted / Alternate Scenes)
00:01:58
HD 1080p
english
english, bulgarian, czech, chinese, hebrew, cantonese, korean, hungarian, polish, portuguese, romanian, russian, greek, spanish, thai, turkish
17.
Defenders Of Good (The Making Of Seventh Son)
00:09:06
HD 1080p
english
english, bulgarian, czech, chinese, hebrew, cantonese, korean, hungarian, polish, portuguese, romanian, russian, greek, spanish, thai, turkish
18.
Resurrecting The Wicked (The Making Of Seventh Son)
00:08:54
HD 1080p
english
english, bulgarian, czech, chinese, hebrew, cantonese, korean, hungarian, polish, portuguese, romanian, russian, greek, spanish, thai, turkish
19.
Forging A Medieval Realm (The Making Of Seventh Son)
00:07:03
HD 1080p
english
english, bulgarian, czech, chinese, hebrew, cantonese, korean, hungarian, polish, portuguese, romanian, russian, greek, spanish, thai, turkish
20.
The Legend And Lore Of The Seventh Son
00:03:33
HD 1080p
english
english, bulgarian, czech, chinese, hebrew, cantonese, korean, hungarian, polish, portuguese, romanian, russian, greek, spanish, thai, turkish
21.
Bradley's Demise (Visual Effects Gallery)
00:00:32
HD 1080p
english
-
22.
Pendle The Battle (Visual Effects Gallery)
00:01:01
HD 1080p
english
-
23.
Boggart Chase (Visual Effects Gallery)
00:01:01
HD 1080p
english
-
24.
Boldmere Fight (Visual Effects Gallery)
00:00:55
HD 1080p
english
-
Overall: Quantity: 24, The total length of bonuses: 01:00:20
Related products
Popular categories:4K movies |3D movies |Blu-ray movies |DVD movies |News on DVD |News on Blu-ray |Action movies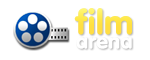 | | | | |
| --- | --- | --- | --- |
| About Company | How to purchase | Assortment | Partner sites |