We accept these credit cards:




We are certified:
FAC #43 MAZE RUNNER: The Scorch Trials Lenticular FullSlip EDITION 2 Steelbook™ Limited Collector's Edition - numbered + Gift Steelbook's™ foil (Blu-ray)
Price:

1 099 CZK (45,99 €)


(including VAT 21%)

Sound:

DTS-HD Master 7.1 english
Audio descriptive 5.1 english
Dolby Digital 5.1 czech
Dolby Digital 5.1 hungarian
Dolby Digital 5.1 (VO) polish
Dolby Digital 5.1 thai
Dolby Digital 5.1 turkish

Subtitles:
english for the Deaf, arabic, bulgarian, czech, chinese traditional, hebrew, croatian, indonesian, icelandic, cantonese, korean, hungarian, malay, polish, portuguese, romanian, greek, slovak, slovenian, serbian, thai, turkish, vietnamese
Length:
132 min.
Cast:
Dylan O'Brien, Thomas Brodie-Sangster, Kaya Scodelario, Ki-hong Lee, Dexter Darden, Alexander Flores, Jacob Lofland, and more >
Directed:
Wes Ball
Sharing:
Watchdog:
watchdog
Maze Runner: The Scorch Trials (Blu-ray) Steelbook
In this next chapter of the epic "Maze Runner" saga, Thomas (Dylan O'Brien) and his fellow Gladers face their greatest challenge yet: searching for clues about the mysterious and powerful organization known as WCKD. Their journey takes them to the Scorch, a desolate landscape filled with unimaginable obstacles. Teaming up with resistance fighters, the Gladers take on WCKD's vastly superior forces and uncover its shocking plans for them all.
Film-Arena Unboxing: MAZE RUNNER: The Scorch Trials SteelBook
Film-Arena Unboxing: MAZE RUNNER: The Scorch Trials EDITION 2
Maze Runner: The Scorch Trials
The world thought it had seen the worst after the Sun Flares struck the Earths surface, and millions of people were killed. But then an unstoppable illness ravaged the bodies and minds of the remaining survivors. Simply known as the Flare, the disease seemed unstoppable until a cure was discovered, but that relief came at a human cost.

Now it's up to Thomas, Teresa and the others, who will discover that while they may have escaped the Maze, they've entered into an experiment more terrifying than anything they could imagine.
Bonuses to FAC #43 MAZE RUNNER: The Scorch Trials Lenticular FullSlip EDITION 2 Steelbook™ Limited Collector's Edition - numbered + Gift Steelbook's™ foil (Blu-ray)
#
Name
Length
Video
Audio
Subtitles
1.
Jonson's Report (Classified)
00:04:57
HD 1080p
english
english, czech, chinese, cantonese, korean, hungarian, polish, portuguese, greek, thai
2.
Commentary by Wess Ball, T. S. Nowlin, Joe Hartwick Jr. And Dan Zimmerman (Deleted & Extended Scenes)
00:00:00
On/Off
english
english, korean
3.
Good Fight (Deleted & Extended Scenes)
00:02:19
HD 1080p
english
english, czech, chinese, cantonese, korean, hungarian, polish, portuguese, greek, thai
4.
Storage Depot Walk - Meet Janson (Deleted & Extended Scenes)
00:01:31
HD 1080p
english
english, czech, chinese, cantonese, korean, hungarian, polish, portuguese, greek, thai
5.
Bunker Escape - Minho Knows The Way (Deleted & Extended Scenes)
00:00:26
HD 1080p
english
english, czech, chinese, cantonese, korean, hungarian, polish, portuguese, greek, thai
6.
Mall Walk - Escalators (Deleted & Extended Scenes)
00:00:50
HD 1080p
english
english, czech, chinese, cantonese, korean, hungarian, polish, portuguese, greek, thai
7.
Mall Attack - Goodbye Jack (Deleted & Extended Scenes)
00:00:39
HD 1080p
english
english, czech, chinese, cantonese, korean, hungarian, polish, portuguese, greek, thai
8.
Scorch Travel - Teresa On Bridge (Deleted & Extended Scenes)
00:01:30
HD 1080p
english
english, czech, chinese, cantonese, korean, hungarian, polish, portuguese, greek, thai
9.
Scorch Travel - Helping Winston (Deleted & Extended Scenes)
00:00:29
HD 1080p
english
english, czech, chinese, cantonese, korean, hungarian, polish, portuguese, greek, thai
10.
Newt & Thomas At Campfire (Deleted & Extended Scenes)
00:02:40
HD 1080p
english
english, czech, chinese, cantonese, korean, hungarian, polish, portuguese, greek, thai
11.
Extended Jorgee Lair Walk (Deleted & Extended Scenes)
00:01:35
HD 1080p
english
english, czech, chinese, cantonese, korean, hungarian, polish, portuguese, greek, thai
12.
Cranks Attack WCKD Soldiers (Deleted & Extended Scenes)
00:00:41
HD 1080p
english
english, czech, chinese, cantonese, korean, hungarian, polish, portuguese, greek, thai
13.
Extended Zipline (Deleted & Extended Scenes)
00:00:42
HD 1080p
english
english, czech, chinese, cantonese, korean, hungarian, polish, portuguese, greek, thai
14.
Jorge Lair - Brenda Fires Back (Deleted & Extended Scenes)
00:00:41
HD 1080p
english
english, czech, chinese, cantonese, korean, hungarian, polish, portuguese, greek, thai
15.
Extended Tunel Walk (Deleted & Extended Scenes)
00:01:45
HD 1080p
english
english, czech, chinese, cantonese, korean, hungarian, polish, portuguese, greek, thai
16.
Extened Crankland - WCKD Arrives (Deleted & Extended Scenes)
00:02:00
HD 1080p
english
english, czech, chinese, cantonese, korean, hungarian, polish, portuguese, greek, thai
17.
The Second Chapter Begins...(Secrets Of The Scorch)
00:09:06
HD 1080p
english
english, czech, chinese, cantonese, korean, hungarian, polish, portuguese, greek, thai
18.
Creating A Scorched Earth (Secrets Of The Scorch)
00:08:15
HD 1080p
english
english, czech, chinese, cantonese, korean, hungarian, polish, portuguese, greek, thai
19.
New Friends And Enemies (Secrets Of The Scorch)
00:07:25
HD 1080p 3D
english
english, czech, chinese, cantonese, korean, hungarian, polish, portuguese, greek, thai
20.
Surviving The Scorch (Secrets Of The Scorch)
00:10:26
HD 1080p
english
english, czech, chinese, cantonese, korean, hungarian, polish, portuguese, greek, thai
21.
Creating The Cranks (Secrets Of The Scorch)
00:10:39
HD 1080p
english
english, czech, chinese, cantonese, korean, hungarian, polish, portuguese, greek, thai
22.
On The Edge: Constructing The Skyscraper Sequence (Secrets Of The Scorch)
00:06:49
HD 1080p
english
english, czech, chinese, cantonese, korean, hungarian, polish, portuguese, greek, thai
23.
Gag Reel
00:15:02
HD 1080p
english
english, czech, chinese, cantonese, korean, hungarian, polish, portuguese, greek, thai
24.
With Audio Commentary By Wes Ball (Visual Effects/Visual Effects Breakdowns)
00:00:00
On/Off
english
english, korean
25.
Bunker Entrance (Visual Effects/Visual Effects Breakdowns)
00:00:29
HD 1080p
english
-
26.
Hiding From WCKD (Visual Effects/Visual Effects Breakdowns)
00:00:21
HD 1080p
english
-
27.
Building Collapse (Visual Effects/Visual Effects Breakdowns)
00:00:24
HD 1080p
english
-
28.
Bunker Entrance (Visual Effects Reel)
00:01:50
HD 1080p
english
-
29.
Bunker Escape (Visual Effects Reel)
00:07:38
HD 1080p
english
-
30.
Mall (Visual Effects Reel)
00:00:00
HD 1080p
english
-
31.
Scorch Travel (Visual Effects Reel)
00:04:28
HD 1080p
english
-
32.
Lighnting Storm (Visual Effects Reel)
00:03:08
HD 1080p
english
-
33.
Jorge's Lair (Visual Effects Reel)
00:02:31
HD 1080p
english
-
34.
Tunnels / Learning Buildings / Crackland (Visual Effects Reel)
00:07:37
HD 1080p
english
-
35.
Right Arm Camp (Visual Effects Reel)
00:02:42
HD 1080p
english
-
36.
Audio Commentary By Wess Ball, T. S. Nowlin, Joe Hartwick Jr. And Dan Zimmerman
00:00:00
On/Off
english
english, korean
37.
Checkpoint (Galleries/Concept Art)
00:00:00
Gallery
-
-
38.
Bunker (Galleries/Concept Art)
00:00:00
Gallery
-
-
39.
Farm (Galleries/Concept Art)
00:00:00
Gallery
-
-
40.
Grievers (Galleries/Concept Art)
00:00:00
Gallery
-
-
41.
Shopping Mall (Galleries/Concept Art)
00:00:00
Gallery
-
-
42.
The Scorch (Galleries/Concept Art)
00:00:00
Gallery
-
-
43.
Jorge's Lair (Galleries/Concept Art)
00:00:00
Gallery
-
-
44.
Cranks (Galleries/Concept Art)
00:00:00
Gallery
-
-
45.
Crank Tunnels (Galleries/Concept Art)
00:00:00
Gallery
-
-
46.
Crankland (Galleries/Concept Art)
00:00:00
Gallery
-
-
47.
Rave (Galleries/Concept Art)
00:00:00
Gallery
-
-
48.
Right Arm Camp (Galleries/Concept Art)
00:00:00
Gallery
-
-
49.
WCKD Berg (Galleries/Concept Art)
00:00:00
Gallery
-
-
50.
WCKD Soldiers (Galleries/Concept Art)
00:00:00
Gallery
-
-
51.
Scorch Travel (Galleries/Storyboads)
00:00:00
Storyboards
-
-
52.
Enter Jorge's Lair (Galleries/Storyboads)
00:00:00
Storyboards
-
-
53.
Theatrical Trailer 1 (Theatrical Trailers)
00:01:46
HD 1080p
english
-
54.
Theatrical Trailer 2 (Theatrical Trailers)
00:02:19
HD 1080p
english
-
Overall: Quantity: 54, The total length of bonuses: 02:05:40
Related products
Popular categories:4K movies |3D movies |Blu-ray movies |DVD movies |News on DVD |News on Blu-ray |Action movies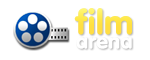 | | | | |
| --- | --- | --- | --- |
| About Company | How to purchase | Assortment | Partner sites |