We accept these credit cards:




We are certified:
JAMES BOND 007 Sean Connery: DIAMONDS ARE FOREVER QSlip Steelbook™ Limited Collector's Edition + Gift Steelbook's™ foil (Blu-ray)
Price:

449 CZK (18,02 €)


(including VAT 21%)

Retail price:
499 CZK (

20,03

€)
Save:
50 CZK

(2,01 €)

Sound:

DTS-HD Master 5.1 english
Dolby Digital 5.1 czech
DTS 5.1 italian
DTS 5.1 japanese
Dolby Digital 5.1 hungarian
Dolby Digital 5.1 (VO) polish
DTS 5.1 russian
DTS 5.1 spanish
Dolby Digital 5.1 thai

Subtitles:
english, bulgarian, czech, chinese, hebrew, croatian, indonesian, icelandic, italian, japanese, korean, hungarian, polish, portuguese, romanian, russian, greek, slovenian, spanish, thai, turkish
Length:
120 min.
Cast:
Sean Connery, Jill St. John, Charles Gray, Lana Wood, Bruce Cabot, Lois Maxwell, Norman Burton, and more >
Directed:
Guy Hamilton
Sharing:
Watchdog:
watchdog
Diamonds Are Forever / Blu-ray SteelBook
James Bond's mission is to find out who has been smuggling diamonds, which are not re-appearing. He adopts another identity in the form of Peter Franks. He joins up with Tiffany Case, and acts as if he is smuggling the diamonds, but everyone is hungry for these diamonds. He also has to avoid Mr. Wint and Mr. Kidd, the dangerous couple who does not leave anyone in their way. Ernst Stavro Blofeld isn't out of the question. He may have changed his looks, but is he linked with the heist? And if he is, can Bond finally defeat his ultimate enemy.
SteelBook can contain minor defects (small scratches, missing painting, dents, dots)
Trailer
James Bond unboxing
Diamonds Are Forever
James Bond (Sean Connery) is relentlessly pursuing Ernst Stavro Blofeld (Charles Gray). After interrogating several of Blofeld's associates worldwide, Bond traces him to a facility where he is surgically creating look-alikes of himself. Bond kills a test subject who is lying in a mud bath. Bond manages to drown the man, but is captured by Blofeld. After a fight, Bond kills Blofeld by throwing him into a pool of superheated mud.

In a South African desert, two men, Mr. Wint (Bruce Glover) and Mr. Kidd (Putter Smith), are observing a scorpion and talking about how deadly they are. Wint dons gloves and picks up the scorpion. A man arrives on a scooter; he is a dentist who smuggles diamonds from South African mines, retrieving them from his patients who hide them in their mouths. He has come to give Wint and Kidd a small load of them. When Kidd begins moaning in pain, he claims he has a toothache. The doctor begins to examine him when Wint drops the live scorpion into his shirt, killing him. A helicopter arrives, the pilot demanding to know where the doctor is. Kidd and Wint tell the man that the doctor is sick and couldn't make it. They give the man a case, presumably containing the diamonds. As the chopper flies off, it explodes. Mr. Wint and Mr. Kidd then walk off, hand-in-hand, with the diamonds.

Suspecting that South African diamonds are being stockpiled to depress prices by dumping, and convinced that Blofeld is dead, M (Bernard Lee) orders Bond to go undercover as smuggler Peter Franks and unveil the smuggling ring. Meanwhile, Mr. Wint and Mr. Kidd arrive in Amsterdam and systematically kill more diamond smugglers involved in the ring. Posing as Franks, Bond travels to Amsterdam to meet his contact, a shrewd American woman named Tiffany Case (Jill St. John), at her apartment where he is to pick up the diamonds. However, the real Franks shows up later that evening and tries to contact Case. Bond intercepts and kills him and sabotages the attack to make it seem like Franks is actually James Bond. Case and Bond smuggle the diamonds to Los Angeles hiding them inside Franks' corpse. They are unaware that Mr. Wint and Mr. Kidd are also on the same airplane traveling to Los Angeles.

At the LA airport, Bond meets his CIA ally Felix Leiter (Norman Burton) and transports the body to Slumber Inc., a funeral home which is a smuggling front where Bond meets the lead undertaker Rodney (Marc Lawrence) and his assistant (Sid Haig) where the dead body of Franks is cremated and the diamonds passed onto the next smuggler, an elderly man named Shady Tree. While Bond retrieves the cash for the diamonds, he's knocked unconscious by Wint and Kidd, who put him in a coffin and trundle it into the cremation oven. Bond nearly burns alive when the coffin is suddenly opened by Tree and Mr. Slumber. Tree accuses Bond of giving them fake diamonds and Bond counters saying that they wouldn't have tried to burn him alive with the real money. Bond tells Leiter to ship the real diamonds while he relaxes at a Las Vegas hotel and casino called The Whyte House, where Tree works as a stand-up comedian. Then Bond discovers Tree has been killed by Wint and Kidd in his dressing room, who did not know that the diamonds were fake. When the casino pit boss, Mr. Saxby, and the underboss to Wint and Kidd, realizes that Tree did not have the real diamonds, he contacts his superior for further instructions.

Later in the casino, Bond meets an opportunistic woman named Plenty O' Toole (Lana Wood). She cheers him on as he gambles, and, (in a deleted scene), they have dinner together. She invites herself up to his room, but after Bond undresses Plenty she is quickly thrown out of a window, landing in the hotel pool by the Slumber Inc. smugglers already waiting in his room, who have now come for the real diamonds. The Slumber Inc. smugglers then leave Bond to spend the rest of the night with Tiffany Case whom is in the bedroom waiting for him. (In another deleted scene, Plenty returns to Bond's room to retrieve her clothes. She sees Bond and Tiffany in bed together, and takes an address card from Tiffany's purse, later to show up at Tiffany's house.)

Tiffany tries to get Bond to reveal the location of the real diamonds by offering to help him steal the diamonds for themselves. Bond pretends to give in and arranges for her to retrieve the diamonds at the Circus Circus Las Vegas casino. At the circus, Tiffany picks up the diamonds in a stuffed toy bear doll, unaware that she is under the surveillance of Felix Leiter and his men, but she reneges her deal with Bond and flees, shipping off the diamonds to the next smuggler. When Tiffany returns to her operation residence she finds Bond waiting for her and finds the body of Plenty, who was killed (presumably by Wint and Kidd) when she was mistaken for Tiffany. Having survived the attempt on her life, the initially reticent Tiffany tells Bond where the diamonds are.

Bond and Tiffany go to the Las Vegas airport to watch the small locker where Tiffany was instructed to leave the doll containing the diamonds. The doll is picked up by a porter who takes it to the casino pit boss, Saxby, who then drives it in a van to a local filling station where he switches drivers with another who gets in the van. Tiffany distracts the other driver of the van long enough for Bond to sneak in to follow the location of the diamonds. The van is driven outside of the city to a government laboratory in the desert.

Posing as a lab worker, Bond enters the apparent destination of the diamonds a research laboratory owned by reclusive Las Vegas millionaire Willard Whyte (Jimmy Dean), where he finds the driver of the van is laser refraction specialist Professor Dr. Metz (Joseph Frst) constructing a satellite. When his cover is blown, Bond escapes from the lab by stealing a moon buggy and reunites with Tiffany. They return to the Vegas that evening where they get into another wild car chase with the local police on Vegas' famous Freemont Street and evade all the police cars.

Bond and Case check into a suite in the Whyte House where Felix and his men place Tiffany under house arrest after Bond finally reveals his real identity to her. Bond later scales the walls to the top floor of the Whyte House to confront Willard Whyte. Inside, 007 is confronted by two identical Blofelds who are posing as Whyte using an adapted telephone to mask their voice. Bond had previously killed a look-alike. Not knowing which to kill, Bond kicks Blofeld's white Persian cat into the arms of one of the pair and shoots him. However, Bond chose the wrong man, killing another look-alike.

Bond is rendered unconscious and then left to die inside a pipeline by Wint and Kidd. He escapes and contacts Blofeld, posing as one of Whyte's employees and Blofeld's right-hand man, Bert Saxby. He finds out Whyte's location and rescues him, but in the meantime Blofeld escapes from the Whyte House and abducts Tiffany. With the help of Whyte and Felix, Bond returns to the government lab and uncovers Blofeld's plot to create a laser satellite using the diamonds, which is now already in orbit. Blofeld destroys nuclear installations in the United States, Russia, and China, then proposes an international auction for global nuclear supremacy.

Bond identifies an oil rig off the coast of Baja California as Blofeld's base of operations. Arriving at the rig, he switches the cassette containing the codes which control the satellite with a music tape, giving the coded one to Tiffany who is living there as a hostage. However, trying to be helpful, she re-switches the tapes, then gets caught trying to fix her mistake and is sent down to the brig. At this point, Felix Leiter and the CIA have already begun a heavy attack on the oil-rig. Tiffany manages to escape amidst the chaos and regroup with Bond. Blofeld tries to escape on a mini-sub, but Bond gains control of it, and crashes the sub into the control room, defeating Blofeld and destroying the satellite control along with the rest of the base.

Bond and Tiffany then head for home on a P&O ship Canberra, but they are unaware that Wint and Kidd also aboard. That evening, disguised as waiters, Wint and Kidd enter Bond and Tiffany's stateroom to serve them dinner and to kill them with a bomb hidden in a cake timed to go off in three minutes. Despite having never seen them face to face, Bond sees through their ploy when he recognizes the scent of Wint's aftershave after smelling it earlier in the desert. When Bond blows Wint's cover by tricking him into revealing his poor knowledge of wines, a fight breaks out, and Bond disposes of both of them overboard; Kidd is set on fire and Wint has the bomb tied to him after Bond discovers it. The film ends with Tiffany asking Bond how can they get all the diamonds in the orbiting laser satellite back down to Earth again which now appears as a bright spot in the night sky.
Bonuses to JAMES BOND 007 Sean Connery: DIAMONDS ARE FOREVER QSlip Steelbook™ Limited Collector's Edition + Gift Steelbook's™ foil (Blu-ray)
#
Name
Length
Video
Audio
Subtitles
1.
Commentary Featuring Director Guy Hamilton and Members of the Cast and Crew (MI6 Commentary)
00:00:00
On/Off
english
chinese, italian, korean, portuguese, spanish
2.
Sean Connery 1971: The BBC Interview (Declassified: MI6 Vault)
00:05:13
SD 480i
english
chinese, italian, japanese, korean, hungarian, portuguese, greek, spanish, thai
3.
Lesson # 007: Close Quarter Combat (Declassified: MI6 Vault)
00:04:36
SD 480i
english
chinese, italian, japanese, korean, hungarian, portuguese, greek, spanish, thai
4.
Oil Rig Attack (Declassified: MI6 Vault)
00:02:22
SD 480i
english
chinese, italian, japanese, korean, hungarian, portuguese, greek, spanish, thai
5.
Satellite Test Reel (Declassified: MI6 Vault)
00:01:55
SD 480i
english
chinese, italian, japanese, korean, hungarian, portuguese, greek, spanish, thai
6.
Explosion Tests (Declassified: MI6 Vault)
00:01:53
SD 480i
english
chinese, italian, japanese, korean, hungarian, portuguese, greek, spanish, thai
7.
Elevator Fight (Declassified: MI6 Vault/Alternate and Expanded Angels)
00:02:43
SD 480i
english
chinese, italian, japanese, korean, hungarian, portuguese, greek, spanish, thai
8.
Vegas Car Chase (Declassified: MI6 Vault/Alternate and Expanded Angels)
00:04:37
SD 480i
english
chinese, italian, japanese, korean, hungarian, portuguese, greek, spanish, thai
9.
Moonbuggy Chase (Declassified: MI6 Vault/Alternate and Expanded Angels)
00:03:13
SD 480i
english
chinese, italian, japanese, korean, hungarian, portuguese, greek, spanish, thai
10.
Bambi & Thumper (Declassified: MI6 Vault/Alternate and Expanded Angels)
00:03:24
SD 480i
english
chinese, italian, japanese, korean, hungarian, portuguese, greek, spanish, thai
11.
Bond Arrives on the Oil Rig (Declassified: MI6 Vault/Alternate and Expanded Angels)
00:01:52
SD 480i
english
chinese, italian, japanese, korean, hungarian, portuguese, greek, spanish, thai
12.
Sammy Davis Jr. (Declassified: MI6 Vault/Deleted Scenes)
00:01:07
SD 480i
english
chinese, italian, japanese, korean, hungarian, portuguese, greek, spanish, thai
13.
Killing Shady Tree (Declassified: MI6 Vault/Deleted Scenes)
00:00:50
SD 480i
english
chinese, italian, japanese, korean, hungarian, portuguese, greek, spanish, thai
14.
Dinner With Plenty (Declassified: MI6 Vault/Deleted Scenes)
00:01:17
SD 480i
english
chinese, italian, japanese, korean, hungarian, portuguese, greek, spanish, thai
15.
Plenty Returns... (Declassified: MI6 Vault/Deleted Scenes)
00:00:50
SD 480i
english
chinese, italian, japanese, korean, hungarian, portuguese, greek, spanish, thai
16.
Through The Alley...Again (Declassified: MI6 Vault/Deleted Scenes)
00:00:59
SD 480i
english
chinese, italian, japanese, korean, hungarian, portuguese, greek, spanish, thai
17.
Mr. & Mrs. Jones In The Bridal Suite (Declassified: MI6 Vault/Deleted Scenes)
00:02:33
SD 480i
english
chinese, italian, japanese, korean, hungarian, portuguese, greek, spanish, thai
18.
Credits (Declassified: MI6 Vault)
00:01:21
SD 480i
english
-
19.
Inside Diamonds Are Forever (Mission Dossier)
00:30:40
SD 480i
english
chinese, italian, japanese, korean, hungarian, portuguese, greek, spanish, thai
20.
Cubby Broccoli The Man Behind Bond (Mission Dossier)
00:41:23
SD 480i
english
chinese, italian, japanese, korean, hungarian, portuguese, greek, spanish, thai
21.
Exotic Locations (Mission Dossier)
00:04:25
SD 480i
english
chinese, italian, japanese, korean, spanish, thai
22.
Christmas Teaser Trailer (Ministry of Propaganda/Theatrical Archive)
00:00:56
HD 1080p
english
chinese, italian, japanese, korean, spanish, thai
23.
Theatrical Trailer (Ministry of Propaganda/Theatrical Archive)
00:03:47
SD 480i
english
chinese, italian, japanese, korean, spanish, thai
24.
The Newest, Greatest, Bond Adventure (Ministry of Propaganda/TV Broadcasts)
00:01:03
SD 480i
english
chinese, italian, japanese, korean, spanish, thai
25.
From The Diamond Fields of South Africa (Ministry of Propaganda/TV Broadcasts)
00:00:33
SD 480i
english
chinese, italian, japanese, korean, spanish, thai
26.
Sean Connery Is Back, As James Bond (Ministry of Propaganda/TV Broadcasts)
00:00:33
SD 480i
english
chinese, italian, japanese, korean, spanish, thai
27.
Sean Connery As James Bond 007 (Ministry of Propaganda/TV Broadcasts)
00:00:33
SD 480i
english
chinese, italian, japanese, korean, spanish, thai
28.
The Women Are Still Falling For Him (Ministry of Propaganda/TV Broadcasts)
00:01:02
SD 480i
english
chinese, italian, japanese, korean, spanish, thai
29.
Only One Man... Can Blow Up a Volcano (Ministry of Propaganda/Radio Communication)
00:01:00
HD 1080i
english
chinese, italian, japanese, korean, spanish, thai
30.
Sean Connery As James Bond 007 (Ministry of Propaganda/Radio Communication)
00:00:32
HD 1080i
english
chinese, italian, japanese, korean, spanish, thai
31.
Only One Man... Would Drive A Car With An Ejection Seat (Ministry of Propaganda/Radio Communication)
00:00:32
HD 1080i
english
chinese, italian, japanese, korean, spanish, thai
32.
Introduction (Image Database/Enter)
00:00:00
Photos
-
-
33.
Sean Connery (Image Database/Enter)
00:00:00
Photos
-
-
34.
Justin St. John (Image Database/Enter)
00:00:00
Photos
-
-
35.
Lana Wood (Image Database/Enter)
00:00:00
Photos
-
-
36.
Charles Gray (Image Database/Enter)
00:00:00
Photos
-
-
37.
The Supporting Players (Image Database/Enter)
00:00:00
Photos
-
-
38.
Diamond Settings (Image Database/Enter)
00:00:00
Photos
-
-
39.
Diamond Glamor (Image Database/Enter)
00:00:00
Photos
-
-
40.
Behind the Scenes (Image Database/Enter)
00:00:00
Photos
-
-
41.
Where Is Blofeld?! (Image Database/Enter)
00:00:00
Photos
-
-
42.
007 On The Moon (Image Database/Enter)
00:00:00
Photos
-
-
43.
On Location (Image Database/Enter)
00:00:00
Photos
-
-
44.
Titles (Image Database/Enter)
00:00:00
Photos
-
-
Overall: Quantity: 44, The total length of bonuses: 02:07:44
Related products
Popular categories:4K movies |3D movies |Blu-ray movies |DVD movies |News on DVD |News on Blu-ray |Action movies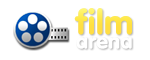 | | | | |
| --- | --- | --- | --- |
| About Company | How to purchase | Assortment | Partner sites |