FAC #103 PROMETHEUS: Pre-orders on premium limited numbered editions start on July 19, 2018, from 20:00 CET for all customers! Still collectible numbers will be able to pre-order in 3-day advance.

We accept these credit cards:




We are certified:
Lock Up (Blu-ray)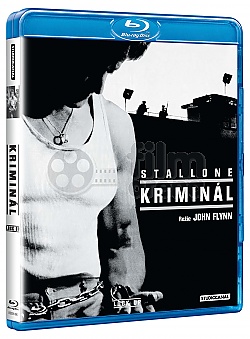 Price:

269 CZK (10,82 €)


(including VAT 21%)

Retail price:
299 CZK (

12,02

€)
Save:
30 CZK

(1,21 €)
Lock Up (Blu-ray)
Frank Leone is nearing the end of his prison term for a relatively minor crime. Just before he is paroled, however, Warden Drumgoole takes charge. Drumgoole was assigned to a hell-hole prison after his administration was publicly humiliated by Leone, and has now arrived on the scene to ensure that Leone never sees the light of day.
Trailer
Lock Up
Frank Leone (Sylvester Stallone), a skilled mechanic and football player, in Hoboken, New Jersey is a model prisoner nearing the end of his sentence in Norwood, a low security prison. He occasionally spends time outside prison in his garage fixing cars and looking at pictures of his childhood and high school football years and pictures of him with his father. He also spends time with his girlfriend Melissa (Darlanne Fluegel) and he goes to the park playing football with kids in the neighbourhood. Melissa drives him back dropping him off at prison and gives him a lucky charm necklace. One night while sleeping in his cell, guards arrive and forcibly take Leone to maximum security Gateway Prison run by Warden Drumgoole (Donald Sutherland). Drumgoole explains that Leone will serve hard timeLeone was the only person to escape from Treadmore and did so on Drumgoole's watch. Leone escaped because his mentor and friend was dying; Leone was refused even one hour to see him. Leone went to the press about the warden's treatment of his prisoners, resulting in Drumgoole's transfer to Gateway and Leone serving in minimum security before his transfer.

Leone befriends fellow prisoners Dallas (Tom Sizemore), Eclipse (Frank McRae) and First-Base (Larry Romano). The foursome refurbish a Ford Mustang, which Eclipse nicknames "Maybelline". After Leone reluctantly allows First-Base to start the car he refuses to turn it off and drives the Mustang out of the garage. Drumgoole has them watch as inmates destroy the car and Leone is subsequently sent to solitary confinement for six weeks. The warden orders that the letters sent to him from his girlfriend Melissa be stashed away but as Leone is released Braden the good conscientious prison guard secretly delivers them to Leone.

Upon release, the warden wants an excuse to slap Leone with more time, so he allows prisoner Chink Weber (Sonny Landham) and his bullying friends to kill First-Base in the gym. Leone fights and defeats Chink, but he spare's Chink's life because he knows that's precisely what Drumgoole wants. Since Leone didn't kill Chink one of Chink's friends stabs Leone from behind with a shank. Whilst Leone recovers in the prison infirmary, one night a stranger, an inmate who claims to be an old friend from Treadmore, says that Chink has paid him to rape and murder Melissa. Dallas offers to help Leone escape to warn Melissa but instead delivers Leone to the utility basement right into Drumgoole's hands where he finds out that Drumgoole wanted him to try to escape so he would receive a mandatory 10-year sentence for the second escape attempt and the inmate who was going to rape Melissa was just a corrupt prison guard called Mastrone who was part of the warden's scheme to set Leone up.

Dallas agreed with the warden to lead Leone into a trap only if the warden would give Dallas an early release from prison. But the warden betrays Dallas telling him he doesn't make deals with escaped prisoners. He then tells Dallas he'll be sent back to the prison's general population, and since they now know he's a snitch the inmates will kill him. Dallas tries to attack the warden but the corrupt sadistic prison guards beat him up and push him into a pool of water. The warden then leaves the sadistic guards to physically abuse Leone by pushing his face into a cloud of hot steam from the pipes. Leone breaks free burning Wiley, one of the guards, in the steam and knocking out Mastrone he then fights the sadistic guard Manly and beats him up and pushes him into the same pool of water Dallas fell into. Dallas badly beat up apologizes to Leone and as Leone tries to help him Manly attacks Leone from the water and Dallas then rips an electric cable off the railing and electrocutes Manly in the water taking his own life as well. Leone who wasn't in the water survives.

Enraged, Leone breaks into Drumgoole's office and takes him to the execution chamber and straps him to the electric chair. Leone activates the generator and secures his hand to the switch. The guards organize into a response team and secure heavy weaponry. The prison guards break into the execution chamber and point their Heckler & Koch HK33 and Winchester Model 70 rifles and Ithaca 37 shotguns at Leone, but if he is shot he will trip the switch and kill Drumgoole. The warden finally confesses to his plot to increase Leone's jail time. Leone pulls the switch but nothing happens; he then reveals he took one of the fuses out to trick the warden into confessing. Captain Meissner (John Amos) and his men cuff Frank whom the warden order's to be taken to the hole; however, Meissner and his men don't. They take Drumgoole into custody for the confession though the warden insists that he merely played along to save his life.

A judicial inquiry is made into the matter about the warden's corrupt behavior and Leone serves only the jail time required of him in the first place. A few weeks later Frank leaves prison to the cheers of his fellow inmates. He meets up with Eclipse one last time, and receives a Cuban cigar which supposedly was given to Eclipse by Fidel Castro. He tells the captain who walks him to the exit that he'll miss his incredible smile and Captain Meissner shakes his hand and says his farewell. Frank then exits Gateway and embraces the waiting Melissa.
Related products
Popular categories:3D movies |DVD movies |Blu-ray movies |News on DVD |News on Blu-ray |4K movies |Action movies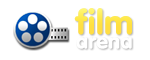 | | | | |
| --- | --- | --- | --- |
| About Company | How to purchase | Assortment | Partner sites |