Dear Collectors, let us introduce you an approved visual of the worldwide exclusive collector's SteelBook SPIDER-MAN: FAR FROM HOME! After the exclusive SteelBook for the previous HOMECOMING episode, you can now add another attractive collector's piece to your collection. You can choose from four-disc version 4K + 3D + 2D + Bonus and three-disc version 3D + 2D + Bonus disc. Pre-order now!

We accept these credit cards:




We are certified:
THE GIRL WITH THE DRAGON TATTO Steelbook™ Limited Collector's Edition + Gift Steelbook's™ foil (2 Blu-ray)
Price:

599 CZK (23,91 €)


(including VAT 21%)

Sound:

DTS-HD Master 5.1 english
Dolby Digital 5.1 czech
Dolby Digital 5.1 hungarian
Dolby Digital 5.1 (VO) polish
Dolby Digital 5.1 russian
Dolby Digital 5.1 turkish
Dolby Digital 5.1 ukrainian

Subtitles:
english, bulgarian, czech, estonian, croatian, icelandic, lithuanian, hungarian, polish, portuguese, romanian, russian, greek, slovak, slovenian, serbian, turkish
Length:
158 min.
Cast:
Daniel Craig, Rooney Mara, Stellan Skarsgård, Robin Wright, Christopher Plummer
Directed:
David Fincher
Note:
SteelBook má drobné vady / SteelBook has minor defects
Sharing:
Watchdog:
watchdog
The Girl with the Dragon Tattoo (SteelBook 2BD)
SteelBook contains minor defects (small scratches, dents, dots, missing painting).
This English-language adaptation of the Swedish novel by Stieg Larsson follows a disgraced journalist, Mikael Blomkvist (Daniel Craig), as he investigates the disappearance of a wealthy patriarch's niece from 40 years ago. He is aided by the pierced, tattooed, punk computer hacker named Lisbeth Salander (Rooney Mara). As they work together in the investigation, Blomkvist and Salander uncover immense corruption beyond anything they have ever imagined.
The Girl with the Dragon Tattoo
Note: this is an English-language adaptation of the Swedish novel trilogy by Stieg Larsson. But with the same setting in Stockholm, Sweden.

On his birthday, Henrik Vanger (Christopher Plummer), retired CEO of Vanger Industries, receives a pressed flower in the mail from an anonymous sender and phones retired inspector Gustaf Morell (Donald Sumpter).

Co-owner of the magazine Millennium, Mikael Blomkvist (Daniel Craig) is swarmed by reporters as he leaves a courthouse, having lost a libel suit leveled against him by corrupt businessman Hans-Erik Wennerstrom (Ulf Friberg). His reputation destroyed and his life savings gone, Blomkvist returns to the office and informs his co-owner Erika Berger (Robin Wright), who is also his lover, that he is resigning.

Dirch Frode (Steven Berkoff), the attorney of Henrik Vanger, meets with Dragan Armansky (Goran Visnjic) at the headquarters of Milton Security, having requested a background check on Blomkvist. Armansky has arranged for Lisbeth Salander (Rooney Mara), a girl in her twenties with multiple tattoos and facial piercings who is his best researcher and computer hacker, to come in and personally report her findings on Blomkvist.

On Christmas Day, Blomkvist receives a phone call from Frode summoning him to the Vanger estate on Hedeby Island in Hedestad for a face-to-face meeting with Henrik. Upon his arrival, Henrik explains that he is interested in hiring Blomkvist to investigate the murder of his niece Harriet Vanger, who disappeared from the island over 40 years ago. Before she vanished, Harriet would give Henrik a pressed flower for his birthday every year, a tradition that he believes has been continued by the person responsible for her disappearance. Convinced that someone in the family murdered Harriet, Henrik will allow Blomkvist to conduct his investigation out of a cottage on the island, under the guise of writing a memoir about Henrik and his life. Blomkvist is reluctant to accept, until Henrik offers him incriminating evidence that would validate his claims against Wennerstrom.

Meanwhile, Lisbeth pays a visit to the home of her legal guardian Holger Palmgren (Bengt C.W. Carlsson) and discovers that he has had a stroke. Ruled legally incompetent as a child, Lisbeth is a ward of the state and she is placed under the guardianship of lawyer Nils Bjurman (Yorick van Wageningen), who takes full control of her finances.When her laptop computer is damaged during an attempted mugging at a local metro station in which she savagely beats her would-be attacker, Lisbeth goes to the apartment of Bjurman to get funds for a replacement, who forces her to perform sex acts on him in exchange for access to her money. One night, when she requests money for food, he has Lisbeth come to his apartment, where he handcuffs her to his bed and proceeds to rape and sodomize her, unaware that she has secretly recorded the crime using a hidden camera on her backpack.

Taking up residence in the cottage, Blomkvist begins his investigation of Harriet, taking particular interest in a notebook of Harriet's that has a list of five names and a corresponding five-digit number for each of them. Speaking with Morell, the chief investigator who was called in when Harriet first disappeared, Blomkvist is informed that they are simply random local phone numbers. But a surprise visit from his daughter yields unexpected results, and he discovers that the names all belong to victims of unsolved murder cases and the numbers refer to specific bible verses in the Book of Leviticus that each depicts the different methods used in each killing.

Meanwhile Lisbeth is looking to take her revenge on Bjurman, so she again pays him a visit but this time she tasers him when he answers the door. Tying him up in his own bedroom, Lisbeth tortures him and reveals that she recorded the previous night's rape and intends to release it all over the Internet if he doesn't allow her to control her own finances and apply to have her status of legal incompetence rescinded. Before she leaves, she tattoos I AM A RAPIST PIG on his chest and informs him that she will kill him if he ever brings another woman to his apartment.

Just as Blomkvist begins to suspect that he is on the trail of a serial killer, Henrik falls ill and Blomkvist must now answer to Frode and Martin Vanger (Stellan Skarsgård), brother of Harriet and current CEO of Vanger Industries who also lives on the island. Blomkvist requests a research assistant and Frode recommends Lisbeth, revealing that he paid for a background check on Blomkvist, which he demands to see. After reviewing the file, Blomkvist realizes that Lisbeth hacked into his computer and pressures Dragan Armansky into giving him her address for a face-to-face meeting.

Meanwhile, Lisbeth goes to a local nightclub for a drink when she gets picked up by an equally outgoing woman named Miranda Wu, whom the flattered Lisbeth responds to her advances and takes LSD with her before they both return to Lisbeth's apartment where they spend the night together.

The next morning, Blomkvist shows up on the doorstep of Lisbeth's apartment where he asks for her help with his case. Lisbeth is initially suspicious of him, but she relents when he reveals that he needs her assistance in finding a serial killer of women. She agrees.

While he is waiting for Lisbeth to come to the cottage, Blomkvist takes a stroll across the island and is shot at by an unseen gunman, sending him fleeing back to the cottage where he finds that Lisbeth has arrived and even begun to set up surveillance cameras. After treating his head wound, Lisbeth strips naked and the two of them have sex, despite the initial reluctance of Blomkvist.

While Lisbeth is off collecting information about each of the murders, Blomkvist discovers photos from a parade that Harriet attended on the day she disappeared, which imply that she saw something that frightened her. Visiting a woman who was also present at the parade, Blomkvist finds that she has an obscured picture of a mysterious man standing across the street from Harriet, whom he believes to be the killer. Once Lisbeth arrives on the island and presents her information from each murder, Blomkvist asks Frode and Martin for access to their corporate archives, in hopes of finding a connection between the company and the different locations of each killing.

Scouring the archives dating back to the 1940s, Lisbeth discovers that Gottfried Vanger, the late nephew of Henrik, was in the same town as each of the women during the time they were murdered, with the exception of one victim who was killed two years after Gottfried downed in the lake outside his home on the island.

Back on the island, Blomkvist pays a visit to Henrik's brother Harald Vanger (Per Myrberg), a recluse who is shunned by the rest of the family for being a Nazi, and asks to see some pictures he took from the days after Harriet first disappeared. One photo in particular catches his attention, because the person in the photo is wearing the same school uniform as the mysterious man from the parade. Blomkvist asks Harald to identify this man and he says that it is Martin when he was only a teenager.

Back at the archives, Lisbeth begins to notice that Martin is visible in the background of news clippings of Gottfried visiting each of the towns on business, having accompanied his father on his travels. She then realizes that the final victim, killed two years after the death of Gottfried, studied at the same school as Martin, leading her to believe that he took after his father.

Unable to reach Lisbeth due to poor cell phone reception, Blomkvist decides to break into Martin's house alone and look for clues, but he is caught and led at gunpoint by Martin to a secret basement where he is knocked unconscious and hung from his neck. Martin reveals that this is where all of his killings take place and he even had a girl held captive there when he, Blomkvist, and Frode met at his house a couple of days prior. But when Blomkvist suggests that he killed Harriet, Martin becomes furious and admits that he too has no idea what happened to Harriet. Just as he is about to kill Blomkvist, Lisbeth appears behind him and strikes Martin in the face with a golf club, having checked the cottage surveillance cameras and seen Martin looking for Blomkvist. Martin flees in his car and, after cutting Blomkvist loose, Lisbeth gives chase on her motorcycle, causing him to crash and then die in the resulting explosion.

With Martin dead, Blomkvist pays a visit to Anita Vanger (Joely Richardson) in London, who was the best friend of Harriet, but she is surprisingly unaffected by the news. Confronting her further, Blomkvist discovers that she is, in fact, Harriet. When she was a teenager, her father Gottfried would repeatedly rape her and eventually Martin began to do so as well. After fighting back one night and drowning her father in the lake, Harriet thought the nightmare was over, until she saw Martin at the parade, watching her intently from across the street after leaving school. Determined to get out, Harriet turned to Anita for help, who smuggled her off the island and whose identity Harriet assumed once she died several years later. Harriet has also been the one sending Henrik the flowers, intending for them to be a sign to him that she is living well.

After Harriet returns to Sweden and back to the island for a tearful reunion with Henrik, Blomkvist discovers that the evidence Henrik has against Wennerstrom is useless, having passed the statute of limitations. But Lisbeth reveals that she has hacked into his computer and offers Blomkvist the evidence he needs, which he uses to convince Erika Berger to publish another article exposing Wennerstrom. When Wennerstrom goes on the run once the allegations and evidence become public, Lisbeth travels Europe in disguise and converts all of his funds into bonds which she takes for herself, making it appear as if he has emptied his accounts and taken it all for himself. His criminal associates are none too pleased and, in a matter of days, news breaks that Wennerstrom has been found dead.

Having done all of this for Blomkvist, Lisbeth intends to declare her love for him by presenting him with a motorcycle jacket she saw in an old photograph on his computer. But, when she arrives at this apartment, Lisbeth sees him happily walking off with Erika, prompting her to throw his gift into a dumpster and then drive off on her motorcycle.
Bonuses to THE GIRL WITH THE DRAGON TATTO Steelbook™ Limited Collector's Edition + Gift Steelbook's™ foil (2 Blu-ray)
#
Name
Length
Video
Audio
Subtitles
1.
Commentary by David Fincher
00:00:00
On/Off
english
english, czech, hungarian, polish, portuguese, russian, greek, turkish
Overall: Quantity: 1, The total length of bonuses: 00:00:00
#
Name
Length
Video
Audio
Subtitles
1.
Men Who Hate Women
00:06:40
HD 1080p
english
english, czech, chinese, french, dutch, italian, hungarian, german, polish, portuguese, russian, greek, spanish, thai, turkish
2.
Casting Salander (Characters/Salander, Lisbeth)
00:15:42
HD 1080p
english
english, czech, chinese, french, dutch, italian, hungarian, german, polish, portuguese, russian, greek, spanish, thai, turkish
3.
Different In Every Way (Characters/Salander, Lisbeth)
00:05:32
HD 1080p
english
english, czech, chinese, french, dutch, italian, hungarian, german, polish, portuguese, russian, greek, spanish, thai, turkish
4.
The Look Of Salander (Characters/Salander, Lisbeth)
00:14:06
HD 1080p
english
english, czech, chinese, french, dutch, italian, hungarian, german, polish, portuguese, russian, greek, spanish, thai, turkish
5.
Mara/Fincher (Characters/Salander, Lisbeth)
00:04:09
HD 1080p
english
english, czech, chinese, french, dutch, italian, hungarian, german, polish, portuguese, russian, greek, spanish, thai, turkish
6.
Irene Nesser (Characters/Salander, Lisbeth)
00:06:25
HD 1080p
english
english, czech, chinese, french, dutch, italian, hungarian, german, polish, portuguese, russian, greek, spanish, thai, turkish
7.
Salander Test Footage (Characters/Salander, Lisbeth)
00:02:53
HD 1080p
english
english, czech, chinese, french, dutch, italian, hungarian, german, polish, portuguese, russian, greek, spanish, thai, turkish
8.
Casting Blomkvist (Characters/Blomkvist, Mikael)
00:06:44
HD 1080p
english
english, czech, chinese, french, dutch, italian, hungarian, german, polish, portuguese, russian, greek, spanish, thai, turkish
9.
Daniel Craig On Film Acting (Characters/Blomkvist, Mikael)
00:03:31
HD 1080p
english
english, czech, chinese, french, dutch, italian, hungarian, german, polish, portuguese, russian, greek, spanish, thai, turkish
10.
Dressing Blomkvist (Characters/Blomkvist, Mikael)
00:02:56
HD 1080p
english
english, czech, chinese, french, dutch, italian, hungarian, german, polish, portuguese, russian, greek, spanish, thai, turkish
11.
In The Cottage [Investigation (Skills)] (Characters/Blomkvist, Mikael)
00:00:00
Photos
-
-
12.
Anita In The Window [Investigation (Skills)] (Characters/Blomkvist, Mikael)
00:00:00
Photos
-
-
13.
Harriet At The Parade [Investigation (Skills)] (Characters/Blomkvist, Mikael)
00:00:00
Photos
-
-
14.
Vanger Newsletter [Investigation (Skills)] (Characters/Blomkvist, Mikael)
00:00:00
Photos
-
-
15.
Stellan Skarsgard On Film Acting (Characters/Vanger, Martin)
00:00:00
HD 1080p
english
english, czech, chinese, french, dutch, italian, korean, hungarian, german, polish, portuguese, russian, greek, spanish, thai, turkish
16.
Psychopathy (Characters/Vanger, Martin)
00:06:11
HD 1080p
english
english, czech, chinese, french, dutch, italian, korean, hungarian, german, polish, portuguese, russian, greek, spanish, thai, turkish
17.
Bondage (Characters/Vanger, Martin)
00:05:29
HD 1080p
english
english, czech, chinese, french, dutch, italian, korean, hungarian, german, polish, portuguese, russian, greek, spanish, thai, turkish
18.
Torture (Characters/Vanger, Martin)
00:04:09
HD 1080p
english
english, czech, chinese, french, dutch, italian, korean, hungarian, german, polish, portuguese, russian, greek, spanish, thai, turkish
19.
Wrapped In Plastic (Characters/Vanger, Martin)
00:04:37
HD 1080p
english
english, czech, chinese, french, dutch, italian, korean, hungarian, german, polish, portuguese, russian, greek, spanish, thai, turkish
20.
Hedestad [Set Design (Stills)] (Characters/Vanger, Martin)
00:00:00
Photos
-
-
21.
Vanger Estate [Set Design (Stills)] (Characters/Vanger, Martin)
00:00:00
Photos
-
-
22.
Vanger Attic [Set Design (Stills)] (Characters/Vanger, Martin)
00:00:00
Photos
-
-
23.
Harald's Den [Set Design (Stills)] (Characters/Vanger, Martin)
00:00:00
Photos
-
-
24.
Stockholm Syndrome (On Location/Sweden)
00:17:54
HD 1080p
english
english, czech, chinese, french, dutch, italian, korean, hungarian, german, polish, portuguese, russian, greek, spanish, thai, turkish
25.
Stockholms Tunnelbana (On Location/Sweden)
00:06:24
HD 1080p
english
english, czech, chinese, french, dutch, italian, korean, hungarian, german, polish, portuguese, russian, greek, spanish, thai, turkish
26.
Fuck These People (On Location/Sweden)
00:06:03
HD 1080p
english
english, czech, chinese, french, dutch, italian, korean, hungarian, german, polish, portuguese, russian, greek, spanish, thai, turkish
27.
The End (On Location/Sweden)
00:11:58
HD 1080p
english
english, czech, chinese, french, dutch, italian, korean, hungarian, german, polish, portuguese, russian, greek, spanish, thai, turkish
28.
Picture Wrap (On Location/Sweden)
00:06:53
HD 1080p
english
english, czech, chinese, french, dutch, italian, korean, hungarian, german, polish, portuguese, russian, greek, spanish, thai, turkish
29.
Casting Armansky (On Location/Hollywood)
00:04:44
HD 1080p
english
english, czech, chinese, french, dutch, italian, korean, hungarian, german, polish, portuguese, russian, greek, spanish, thai, turkish
30.
Armansky Audition (On Location/Hollywood)
00:06:42
HD 1080p
english
english, czech, chinese, french, dutch, italian, korean, hungarian, german, polish, portuguese, russian, greek, spanish, thai, turkish
31.
Thinking Evil Shit (On Location/Hollywood)
00:05:09
HD 1080p
english
english, czech, chinese, french, dutch, italian, korean, hungarian, german, polish, portuguese, russian, greek, spanish, thai, turkish
32.
Rape/Revenge (On Location/Hollywood)
00:16:52
HD 1080p
english
english, czech, chinese, french, dutch, italian, korean, hungarian, german, polish, portuguese, russian, greek, spanish, thai, turkish
33.
Int. Blomkvist's Cottage (On Location/Hollywood)
00:05:42
HD 1080p
english
english, czech, chinese, french, dutch, italian, korean, hungarian, german, polish, portuguese, russian, greek, spanish, thai, turkish
34.
Int. Martin's House (On Location/Hollywood)
00:07:39
HD 1080p
english
english, czech, chinese, french, dutch, italian, korean, hungarian, german, polish, portuguese, russian, greek, spanish, thai, turkish
35.
Int. Salander's Apartment (On Location/Hollywood)
00:02:40
HD 1080p
english
english, czech, chinese, french, dutch, italian, korean, hungarian, german, polish, portuguese, russian, greek, spanish, thai, turkish
36.
In The Cutting Room (Post Production)
00:14:23
HD 1080p
english
english, czech, chinese, french, dutch, italian, korean, hungarian, german, polish, portuguese, russian, greek, spanish, thai, turkish
37.
ADR (Post Production)
00:06:37
HD 1080p
english
english, czech, chinese, french, dutch, italian, korean, hungarian, german, polish, portuguese, russian, greek, spanish, thai, turkish
38.
Main Titles (Post Production)
00:02:33
HD 1080p
english
english, czech, chinese, french, dutch, italian, korean, hungarian, german, polish, portuguese, russian, greek, spanish, thai, turkish
39.
Visual Effect Montage (Post Production)
00:08:01
HD 1080p
english
english, czech, chinese, french, dutch, italian, korean, hungarian, german, polish, portuguese, russian, greek, spanish, thai, turkish
40.
Hard Copy (Promotion)
00:08:58
SD 480i
english
english, czech, chinese, french, dutch, italian, korean, hungarian, german, polish, portuguese, russian, greek, spanish, thai, turkish
41.
Theatrical Teaser (Promotion/Trailers)
00:01:41
HD 1080p
english
french, dutch, italian, german, portuguese, greek, spanish
42.
Trailer 3 (Promotion/Trailers)
00:03:47
HD 1080p
english
french, dutch, italian, german, portuguese, greek, spanish
43.
Trailer 4 (Promotion/Trailers)
00:01:10
HD 1080p
english
french, dutch, italian, german, portuguese, greek, spanish
44.
Trailer 5 (Promotion/Trailers)
00:02:08
HD 1080p
english
french, dutch, italian, german, portuguese, greek, spanish
45.
Introduction Final (Promotion/TV Spots)
00:00:32
HD 1080p
english
french, dutch, italian, german, portuguese, greek, spanish
46.
Pedigree Revised (Promotion/TV Spots)
00:00:32
HD 1080p
english
french, dutch, italian, german, portuguese, greek, spanish
47.
Me, Killer and You Final (Promotion/TV Spots)
00:00:32
HD 1080p
english
french, dutch, italian, german, portuguese, greek, spanish
48.
Duress Revised (Promotion/TV Spots)
00:00:32
HD 1080p
english
french, dutch, italian, german, portuguese, greek, spanish
49.
Character Final Revised (Promotion/TV Spots)
00:00:32
HD 1080p
english
french, dutch, italian, german, portuguese, greek, spanish
50.
Revenge (Promotion/TV Spots)
00:00:32
HD 1080p
english
french, dutch, italian, german, portuguese, greek, spanish
51.
Graphic Event (Promotion/TV Spots)
00:00:32
HD 1080p
english
french, dutch, italian, german, portuguese, greek, spanish
52.
Metal One Sheet (Promotion)
00:04:00
HD 1080p
english
-
53.
Disc Production Credits
00:00:00
Photos
english
-
54.
Subtitles
00:00:00
On/Off
english
english, czech, chinese, french, dutch, italian, korean, hungarian, german, polish, portuguese, russian, greek, spanish, thai, turkish
Overall: Quantity: 54, The total length of bonuses: 04:04:46
Related products
Popular categories:4K movies |3D movies |Blu-ray movies |DVD movies |News on DVD |News on Blu-ray |Action movies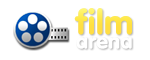 | | | | |
| --- | --- | --- | --- |
| About Company | How to purchase | Assortment | Partner sites |