We accept these credit cards:




We are certified:
Rocky II (DVD)
Price:

99 CZK (3,85 €)


(including VAT 21%)
Sound:

Dolby Digital 5.1 english
Dolby Digital 5.1 czech
Dolby Digital 5.1 polish

Subtitles:
english, czech, danish, finnish, norwegian, polish, swedish
Length:
115 minut
Cast:
Sylvester Stallone, Talia Shire, Burt Young, Carl Weathers, Burgess Meredith, Tony Burton, Joe Spinell, Frank McRae, Paul McCrane, Charles Winkler, Frank Stallone
Directed:
Sylvester Stallone
Sharing:
Watchdog:
watchdog
Review:
Rocky II
Rocky Balboa is a little-known boxer who was given a shot at the heavyweight champ, Apollo Creed. Having done much better than anyone expected, Creed demands a rematch, embarrassed by his inability to dominate the "amateur" Balboa.
Rocky II
Picking up immediately after the events in the first Rocky movie, Rocky II begins with the events of 14th round of the Bicentennial New Years Day fight from the first movie. The fight lasts the entire 15 rounds with each fighter suffering many devastating injuries. After the fight, Rocky calls out for Adrian, who runs down to the ring. As Creed is announced the winner by split decision, Adrian and Rocky embrace, and Rocky tells her that he loves her.

After their championship bout, Rocky (Sylvester Stalone) and Apollo (Carl Weathers) are taken by ambulance to Pennsylvania Hospital in Center City (a WCAU-TV Channel 10 news truck follows behind the ambulance), where they meet once again in the hospital lobby with a mob of reporters. Apollo Creed, who retained the championship on points, is furious at Rocky, the first man to go the distance with him, and starts clamoring for another chance to knock Rocky out. Rocky goes to Apollo's room that night and asks "Did you give me your best?" to which Apollo answers "Yeah." Rocky declines talk of a rematch and tells Apollo that he is quitting boxing. Rocky's decision to retire is strengthened when doctors tell him he needs surgery for a detached retina.

Following his hospital stay, Rocky proposes to Adrian (Talie Shire) in front of the tiger exhibit at the Philadelphia Zoo, and they later get married in a private church ceremony. Rocky begins to enjoy the profits from his fight with Apollo. He buys his first brand new car which is a 1979 Pontiac Trans Am (even though it's still supposedly 1976), goes on a shopping spree (purchasing a black leather jacket with a tiger on the back for himself, a fur coat for Adrian, and some gold wristwatches, to name a few), and buys a two-story row house in another Philly neighborhood. He also convinces his previous employer, the loan shark Gazzo (Joe Spinell), to give Paulie (Burt Young) his old collecting job. Rocky then opts to earn money by appearing in television commercials. His new career, however, is quickly derailed by his sub-par reading skills, which leads to a clash with the director of his first commercial.

Over the next few months, Rocky, unable to find white-collar work due to his lack of education beyond the 8th grade, and after being laid off (because of cutbacks) from the meat packing plant where Paulie previously worked, gets a job "helping out" as an assistant trainer at Mickey's gym. Adrian, now pregnant, returns to her old job at the pet store. Running short on money from his unwise spending spree, Rocky also hands over his new Trans Am car to Paulie, who agrees to take over the insurance payments.

Meanwhile, Apollo Creed has been receiving hate mail about his split-decision win over Rocky and is filled with anger and frustration: the letters alternately accuse him of deliberately carrying "that chump" (Rocky) the distance or state outright that he should have lost and has no business calling himself the champ. Determined to prove himself and win back the respect of his fans, Apollo elects to try and pressure Rocky into another fight, despite protests from his trainer, Tony "Duke" Evers, to find a new contender to fight against (when asked by Apollo what Tony is afraid of, Tony replies "He's all wrong for us. I saw you beat that man like I ain't never seen no man get beat before. And the man kept coming after you."). Rocky himself begins to have second thoughts about the fight, but because of the pressure applied by Apollo, Rocky decides to accept the challenge for a rematch against Apollo on Thanksgiving 1976 and begins training once again.

Mickey is unwilling to train Rocky at first, due to his bad eye. However, after seeing Apollo making fun of Rocky on public television, he becomes furious with Apollo and agrees to train Rocky. Mickey decides he wants the left-handed Rocky to learn to fight right-handed in order to better protect the eye, and to give him a surprise advantage by switching back to left-handed with the intention of throwing off Apollo's timing and confusing him. He also focuses on improving Rocky's speed by using an old training method from his own boxing days: he forces Rocky to chase a chicken around a vacant lot, stating, "If you can catch this thing you can catch greased lightning."

However, Adrian's opposition saps Rocky's resolve and his training suffers. When Paulie confronts Adrian about her opinion, her angry reaction creates a serious medical condition that breaks her water prematurely. During the birth of their son, Adrian falls into a coma, and as a result of the premature birth, their son is placed into an incubator at the hospital ICU. Rocky breaks away from training to spend every waking moment either at her side or in the hospital chapel with Mickey, not even seeing his newborn son until several days later when she recovers. When Adrian emerges from the coma, she tells Rocky to "win" and he restarts training in earnest with Mickey for the rematch with Apollo. His condition improves dramatically with increased strength and speed.

As with the first fight, Rocky's training includes his famous brisk run throughout the city of Philadelphia. This time, however, he is greeted with the cheers and encouragement of onlookers as he runs through the streets of South Philadelphia, having become a local celebrity following his narrow loss to Apollo. Along the way, children and pre-teens begin to follow him, their numbers increasing dramatically block by block. By the time he reaches the Benjamin Franklin Parkway in Center City, hundreds of young people have joined in. Ultimately, they follow Rocky to the top of the steps of the Philadelphia Museum of Art, enthusiastically chanting his name as he lifts his arms in a victory pose.

Rocky and Apollo once again fight an intense battle in front of a standing-room-only crowd at the Philadelphia Spectrum. Paulie and a still-recovering Adrian stay home to watch the match on their TV set. Gazzo personally attends the match with a front-row seat as in the first film. Unlike the first match, Apollo gets off to a fast start, flooring Rocky twice in the first two rounds and building a huge lead on the scorecards as the fight goes on. But throughout the fight, Rocky pounds away at Apollo on and off, turning the fight into a brutal battle.

At the start of the 15th and final round, Apollo's trainer begs him not to try to go for a knockout, as he can win simply by avoiding Rocky. Apollo, desperately wanting to prove he can knock out Rocky and very frustrated that he keeps coming back, disregards the advice. Mickey tells Rocky to switch back to boxing left-handed now, and although Rocky initially refuses, he switches back, landing several crashing lefts. Rocky hits Apollo with a final punch that knocks him down, but from sheer exhaustion, Rocky also goes down to the canvas. The referee starts the final ten-count as the fighters struggle to their feet.

At the count of 9, Apollo, finally realizing all but too late that the last fight was not fixed, collapses while reaching for the top rope, while Rocky picks himself up and is declared the WBA's new Heavyweight Champion of the World. In his post-match speech, he thanks Apollo for another hard-fought battle, Mickey for training him, and God. Rocky states "Except for my kid being born, this is the greatest night in the history of my life, and I just want to say one thing to my wife who's home: Yo, Adrian! I did it!"
Related products
199 CZK

(1x)

199 CZK

199 CZK

199 CZK

199 CZK

(2x)

99 CZK

(5x)

359 CZK

(3x)

49 CZK
Popular categories:4K movies |3D movies |Blu-ray movies |DVD movies |News on DVD |News on Blu-ray |Action movies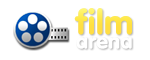 | | | | |
| --- | --- | --- | --- |
| About Company | How to purchase | Assortment | Partner sites |