We accept these credit cards:




We are certified:
NEED FOR SPEED 3D + 2D (Blu-ray 3D)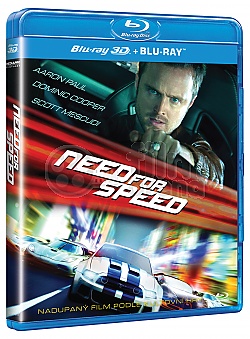 Price:

449 CZK (19,10 €)


(including VAT 21%)

Retail price:
499 CZK (

21,23

€)
Save:
50 CZK

(2,13 €)

Sound:

DTS-HD Master 7.1 english
DTS-HD Master 7.1 czech
DTS-HD Master 5.1 hungarian

Subtitles:
czech for the Deaf, czech, hungarian
Length:
131 min.
Cast:
Aaron Paul, Dominic Cooper, Imogen Poots, Michael Keaton, Dakota Johnson, Rami Malek, Kid Cudi, Ramon Rodriguez, Nick Chinlund, Harrison Gilbertson, Han Soto, Antoni Corone
Directed:
Scott Waugh
Sharing:
Watchdog:
watchdog
Review:
Need for Speed
Framed by an ex-partner for a murder he did not commit, Tobey Marshall, a financially struggling custom-car builder and street-racer, spends two years in jail thinking about one moment. Fresh out of prison he reacquires the fastest car his workshop ever built and sold, and seeks to enter a secretive and extremely high-stakes race known as The DeLeon. His purpose; redemption, recognition from the world of racing and to solve his problems. Yet all this fades in comparison to his driving reason. Revenge. Above all, revenge. This is a story about love, redemption, revenge and motor oil all swirled together, but above all; It's a story about fast, fast cars.
Need for Speed
Tobey Marshall (Aaron Paul) runs a garage in a small town in upstate New York. He and his friends build and tune performance cars.

On a racing web-radio show, DJ Monarch (Michael Keaton) explains that Tobey used to be a local racer, and competed against his main rival, Dino (Dominic Cooper). Dino has since made it big, running in Indy and other professional race series, and now runs a car dealership. Monarch speculates that Tobey was just as good as Dino, but Dino was lucky to make it to the big time.

Tobey inherited the garage from his father, but he is now having trouble making bank payments. He and his crew street race their classic muscle cars to scrape together enough for the payments.

After winning a race, they celebrate at the local drive-in. Dino shows up, driving a Mercedes SLS Gullwing. He is accompanied by his girlfriend, Anita (Dakota Johnson). She is Tobey's former girlfriend, and the sister of Little Pete (Harrison Gilbertson), one of Tobey's crew. They exchange some trash talk. There is much animosity between Tobey and Dino.

The next day, Dino shows up at the garage. He has the Ford Mustang that Carroll Shelby was building when he died, and is looking for the a shop to complete the work. He knows Tobey's crew are the best for this sort of thing. He intends to sell the car once the work is done, and offers Tobey 25% of the estimated $2,000,000 selling price.

The crew try to talk Tobey out taking on the project, but Tobey needs the money.

After the work is done, the car is put up for auction at a very glitzy party. Tobey and Dino meet Julia (Imogen Poots), who is a buyer for a well-to-do Brit. She agrees to pay $3,000,000 if the car can go over 230mph, as Tobey claims. Dino is unsure, and prohibits Tobey from proving him wrong.

They agree to meet at the track the next morning, so Julia can evaluate the car.

Tobey and his crew arrive early, and Tobey is able to get the car up to 234mph. The crew speculate that Dino would never be able to get the car going as fast as Tobey. Julia and her buyer agree to purchase the car for $2.7million.

Dino is slighted, and takes Tobey and Little Pete to his father's mansion. He challenges them to race his father's 3 illegally imported European Koenigsegg Agera cars. If Tobey wins, he gets Dino's 75% of the Mustang deal. If he loses, he gives up his 25%. They race from the house to a bridge over the interstate.

During the race, Little Pete gets in front of Dino, and continually blocks him from catching Tobey. Out of frustration, Dino tags Little Pete's car, and it flips down a ravine, onto some rocks, and catches fire. Tobey races back to help (best shot in the movie), but is too late.

Dino and his car disappear, and Tobey goes to jail for manslaughter.

After 2 years, Tobey is released on parole, and immediately sets out to avenge Little Pete's death. He is able to borrow the Shelby Mustang (with Julia) to enter a winner-take-all race organized by Monarch. They must get to somewhere in California, where the race will start in 2 days. The crew try to scare Julia out of the car with some crazy driving, but she is unfazed. One of the crew, Benny "Call me Maverick" (Scott Mescudi), flies overhead in a Cessna as a spotter, and they make their way across the country.

After a spectacular escape from the Detroit police, all state police are notified that a silver Mustang is heading west with Tobey, who has broken parole. Monarch mentions this on his web-radio show, and invites Tobey into the race; his goal is San Francisco. Dino, who is now based in San Francisco, calls the radio show and offers his Lamborghini to anyone who stops Tobey from getting to the race.

After a run-in with the police at a gas station, the Mustang is challenged in Utah by a couple of 4x4s wanting Dino's reward. Julia is driving; she initially faces down the attackers (and terrifies Tobey) by driving straight at the Hummer, gambling that the driver has a big car to make up for his lack of balls. However, they are forced off road. They are about to be caught, when Maverick appears in an Apache army helicopter. They are able to hook a rope through the car, and he carries them off over a canyon to the Bonneville Salt Flats, where the rest of the crew are waiting. Maverick is arrested by the Military Police, but has saved the day.

They get to San Francisco just in time to register. Tobey threatens Dino, but they agree to sort things out during the race.

Heading to a hotel together, Julia and Tobey are broadsided by a truck driven by one of Dino's employees. The car is totaled, and Julia is taken to the hospital. Unless Tobey can find a car, Little Pete's death will not be avenged.

Anita has become aware of Dino's tactics, and searches his computer to discover that the Koenigsegg that killed her brother is secretly being stored in a local warehouse. She meets with Tobey, and gives him the location - and her engagement ring from Dino.

The next morning, 5 exotic cars are waiting to start the race. Tobey pulls up last. Dino is spooked by seeing Tobey in his car, and further spooked when Tobey gives Dino Anita's ring. They are off, with the California Highway Patrol in hot pursuit. One-by-one the cars crash out, mostly due to CHP attempts to stop the race. Finally, with just Dino and Tobey left, they race side-by-side along the Pacific Highway. Coming up to a corner, Dino misjudges an attempt to tag Tobey. He crashes and rolls as the car catches fire. Tobey sees the finish line ahead, but turns around to pull Dino from the flames. He takes off just as the CHP arrive. They follow him to the finish line, and block him in. Both he and Dino are arrested.

With the missing Koenigsegg found, Dino is sent to jail for Little Pete's death. Tobey serves 6 months for street racing, and is released. Julia picks him up from jail in a new prototype Mustang.

During the credits, we see Maverick teaching the other inmates how to twerk.
Bonuses to NEED FOR SPEED 3D + 2D (Blu-ray 3D)
#
Name
Length
Video
Audio
Subtitles
1.
Bouračky
00:01:17
HD 1080p
english
czech
2.
Pouta, která spojují
00:12:04
HD 1080p
english
czech
3.
Náš filmový cirkus
00:10:51
HD 1080p
english
czech
4.
Král a Benny - vynechané scény
00:01:45
HD 1080p
english
czech
5.
Vystřižené scény
00:05:19
HD 1080p
english
czech
6.
Jak se točí rychlost: Výroba autentického závodního filmu
00:09:47
HD 1080p
english
czech
7.
Trailer k Need For Speed: Rivals
00:01:29
HD 1080p
english
czech
Overall: Quantity: 7, The total length of bonuses: 00:42:32
Related products
Popular categories:4K movies |3D movies |Blu-ray movies |DVD movies |News on DVD |News on Blu-ray |Action movies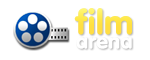 | | | | |
| --- | --- | --- | --- |
| About Company | How to purchase | Assortment | Partner sites |