We accept these credit cards:




We are certified:
BLACK BARONS #3 HITMAN: Agent 47 FullSlip + Booklet + Comics + Collectible Cards Steelbook™ Limited Collector's Edition - numbered (Blu-ray)
Price:

899 CZK (37,73 €)


(including VAT 21%)
Sound:

DTS-HD Master 7.1 english
Dolby Digital 5.1 czech
Dolby Digital 5.1 french
Dolby Digital 5.1 hungarian
Dolby Digital 5.1 polish
Dolby Digital 5.1 portuguese
Dolby Digital 5.1 russian
Dolby Digital 5.1 spanish
Dolby Digital 5.1 turkish
Dolby Digital 5.1 ukrainian

Subtitles:
english, arabic, bulgarian, czech, danish, estonian, finnish, french, hebrew, croatian, icelandic, korean, lithuanian, latvian, hungarian, norwegian, polish, portuguese, romanian, russian, greek, slovak, slovenian, serbian, spanish, swedish, turkish
Length:
96 minut
Cast:
Rupert Friend, Zachary Quinto, Thomas Kretschmann, Ciarán Hinds, Hannah Ware, Emilio Rivera, Rolf Kanies
Directed:
Aleksander Bach
Sharing:
Watchdog:
watchdog
Review:
HITMAN: Agent 47 SteelBook
BLACK BARONS #3 HITMAN: Agent 47 edition includes:
- WEA FullSlip
- WWA SteelBook
- Exclusive Booklet
- Exclusive Comic Book
- Exclusive Label Sticker
- Character collector's cards
- Collector's numbering hologram.
Pre-orders for still collectible numbers 0 - 750 start on October 3 from 8:00 pm and end on October 7 at 8:00 pm CET. Collectors with higher numbers or no numbers may be interested in clicking on yellow button I WANT TO BUY. If this button is not visible, the edition is sold out.
HITMAN: AGENT 47 centers on an elite assassin who was genetically engineered from conception to be the perfect killing machine, and is known only by the last two digits on the barcode tattooed on the back of his neck. He is the culmination of decades of research and forty-six earlier Agent clones -- endowing him with unprecedented strength, speed, stamina and intelligence.
His latest target is a mega-corporation that plans to unlock the secret of Agent 47's past to create an army of killers whose powers surpass even his own. Teaming up with a young woman who may hold the secret to overcoming their powerful and clandestine enemies, 47 confronts stunning revelations about his own origins and squares off in an epic battle with his deadliest foe.
Film-Arena Unboxing: HITMAN Agent 47 SteelBook
Hitman: Agent 47
In the opening text, the Agent program was started to create genetically enhanced men to use as unstoppable killing machines. An organization known as Syndicate International is seeking out Dr. Litvenko, the man that started the program. However, Syndicate has located a young woman, named Katia Van Dees (Hannah Ware) with ties to Litvenko.

Several Syndicate mercenaries track down Katia's location and head out to find her. They are in pursuit when someone detonates a bomb in the street, taking out one of their vans. The mercenaries and Syndicate doctors try to find out who is responsible. They are cornered by Agent 47 (Rupert Friend). He kills two men before leaving one doctor alive long enough for him to tell 47 where Katia is. After this, the doctor is killed by a bomb planted by 47. The Agent then proceeds to kill every other man in the building.

Syndicate's chairman, Le Clerq (Thomas Kretschmann), is informed of the killings at the research facility and demands that he be stopped.

Agent 47 gets in contact with his handler Diana (Angelababy). He has two new targets to take care of.

Katia is desperately looking for a man that she feels she has some connection to. She also doesn't know why she can see or feel things that she can't explain, such as when she senses a woman being attacked by her husband, leading Katia to hit a police alarm on the street to save the woman.

As Katia continues her pursuit of the mystery man, she is found on the subway by a man who calls himself John Smith (Zachary Quinto). He follows Katia and approaches her, making it clear he knows where she's going and who she's looking for. They are found and pursued by 47, who shoots at them. Smith takes Katia away and arrives at an embassy. He fires two shots so that the soldiers in front can apprehend him and Katia.

Katia is met by Sanders (Dan Bakkedahl), who asks her what she and Smith were doing, until 47 arrives at the embassy and intentionally gets himself captured after his huge gun (and other guns) are found. Sanders interrogates him and brings the gun to the room. 47 notices a tattoo on Sanders' arm for his family. He questions Sanders about them to get a rise out of him before kicking the table up to cause the gun to fire and shoot one of the cufflinks off the table. 47 beats and kills the other two men in the room and takes one of their uniforms, then knocks out Sanders after he says he is willing to die for his children. 47 slips out while Katia runs and gets Smith out.

Smith takes Katia away to a hotel after another chase where she's shot in the arm by 47. He reveals to Katia that the man she's looking for is Litvenko and he is her father. Smith says that he was last seen years earlier with Stage 3 cancer. He asks her to tell him anything she can remember about him, right before 47 arrives and shoots Smith repeatedly, then knocks Katia out and takes her with him.

Katia wakes up in a dark room, all tied up. 47 says he won't kill her, and that he wants to help her find her father. He also tells her that she possesses a similar skillset like his, so she can untie herself. 47 pulls a lever to reveal Katia is in front of a jet turbine, so she hones in on her skills and frees herself.

As 47 and Katia get a move on, Smith arrives, turning out to possess some sort of super strength and agility not unlike an Agent. Other mercenaries arrive to kill the two, but 47 shoots most of them and Katia causes two more to get sucked into the turbines, allowing the two of them to get away.

47 informs Katia that her real name means "90", indicating she is a more advanced Agent than 47. He has also known of her since they were children as he saw her being taken away from her home.

They go by undetected through an airport until they eventually find Litvenko (Ciaran Hinds). Although he is happy to see his daughter again, he doesn't want her to be around when trouble is lurking, which is why he had to abandon her. 47 sees some assassins disguised as civilians and kills them. He takes Katia and Litvenko away as Smith and other Syndicate mercs chase them. Smith orders the other villains to trap them in the city. They shoot harpoons at 47's car, trapping him, Katia, and Litvenko in the middle of the city. The mercs descend upon them, but 47 shoots them down. They still manage to take Litvenko with them.

Litvenko is brought to the Syndicate headquarters where Smith tortures him with a painful serum until he gets Litvenko to tell him how to make an Agent. Le Clerq tells Smith to stop before he kills Litvenko. Le Clerq tries to get answers too, but Litvenko never budges. Meanwhile, 47 pages through the system and informs the villains of his presence, making them think he is in a chopper outside. It is really Katia, who is tied up again and made to fly the chopper into the building. More mayhem ensues and the mercs get killed while Smith and Le Clerq run away with Litvenko. Smith then realizes that 47 is already in the building. They have a supercharged fight, with Smith almost overpowering 47. He punches through a wall, exposing an electric circuit. 47 ties a garrote around Smith's neck and presses it against the circuit, electrocuting Smith.

Le Clerq takes Litvenko to the roof of the building and escapes on his own personal chopper. Inside, Litvenko takes out his inhaler, only for Le Clerq to realize too late that it's an explosive. Litvenko presses it and destroys himself and Le Clerq before Katia's eyes. 47 then gets a call from Diana to confirm that Le Clerq is terminated, but when she asks about Katia, he throws the phone off the roof. 47 tells Katia that he needed to find Litvenko to put an end to the Agent program completely, but also assuring Katia that Litvenko loved her. They turn back to go into the building, but Katia senses that one more person is there to kill them. The elevator door opens to reveal Agent 48, who looks identical to 47. He says, "Diana says 'Hello'", before 47 and Katia shoot him.
Related products
Popular categories:4K movies |3D movies |Blu-ray movies |DVD movies |News on DVD |News on Blu-ray |Action movies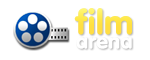 | | | | |
| --- | --- | --- | --- |
| About Company | How to purchase | Assortment | Partner sites |