We accept these credit cards:




We are certified:
FRAJEŘI VE VEGAS (Blu-ray)
Price:

359 CZK (14,22 €)


(including VAT 21%)

Retail price:
399 CZK (

15,80

€)
Save:
40 CZK

(1,58 €)

Last Vegas
Billy (Michael Douglas), Paddy (Robert De Niro), Archie (Morgan Freeman) and Sam (Kevin Kline) have been best friends since childhood. So when Billy, the group's sworn bachelor, finally proposes to his thirty-something (of course) girlfriend, the four head to Las Vegas with a plan to stop acting their age and relive their glory days. However, upon arriving, the four quickly realize that the decades have transformed Sin City and tested their friendship in ways they never imagined. The Rat Pack may have once played the Sands and Cirque du Soleil may now rule the Strip, but it's these four who are taking over Vegas.
Last Vegas
Four boys around the age of 10 are friends in Brooklyn during the '50s. They have a nickname, the Flatbush Four, and also pal around with a girl. One day they get into a scuffle at a store with a young thug, and steal a bottle of scotch as they run away.

58 years later: Sam has retired with his wife to Naples, FL; Archie is living with his son in New Jersey; Paddy lives alone in Brooklyn after his wife Sophie died a year earlier; Billy is wealthy and living in Malibu, CA with a young woman named Lisa.

Billy goes to the funeral for his friend Ronnie, and in the process of eulogizing him, while commenting on the shortness of life and love, he spontaneously proposes to Lisa.

Billy conference calls Sam and Archie to tell them he is getting married that weekend in Las Vegas, and they not only want to come to the wedding, they want to throw him a bachelor party the night before. All three of them dread calling Paddy though.

Sam's wife sends him off to Vegas with a condom, telling him he can do what he likes to get some life back in him. Sam goes to New Jersey and picks up Archie, and they both go to see Paddy, but he is reluctant to go with them to Vegas. He begins complaining about their old friend Billy, and continues to ruminate about him for the whole trip.

When the three friends get to the Vegas airport, Paddy is unhappy when Billy meets them there, still upset about something in their recent past.

They go to Binion's casino downtown, but soon learn that the hotel portion is closed. They hear a singer in the lounge named Diana and they invite her to have a drink with them. Paddy explains that the reason they have been arguing is that Billy did not come to the funeral for his wife Sophie a year ago.

They invite Diana to walk down the Strip with them to the Aria, where Billy is planning his wedding service.

Sam chats up a woman at the Aria bar who turns out to be a drag queen. Billy goes to survey the hotel chapel with Diana. Paddy watches Archie win $87,000 on a blackjack table. All four of them are invited to judge a bikini contest at the pool.

The Aria management approaches Archie and invites him to stay in a luxury suite with his friends because he won so much. The men like the swank penthouse, but Paddy is still bitter toward Billy and refuses to go with them to the hotel's nightclub.

The other three go to the nightclub, where they pay an outrageous fee to get a VIP table. They drink well, chat up some young women, and almost get into a fight with a young thug, whom Paddy shows up to beat down.

The next morning, Paddy visits Diana at Binion's, and takes her on a walk to tell her more about his life after his wife died. He clearly feels sweet toward her.

Paddy finds Billy back at the Aria and asks him if he really loves Lisa, pointing out that he is 69 and Lisa is 31, and he does not seem to really love her. Before they can finish talking, Sam and Archie come by, and a hotel agent brings the thug from the night before to apologize to them.

Billy goes to visit Diana at Binion's, and explains that when the guys were 17, Sophie loved him and Paddy both. Because he could tell Paddy was better for her, he told her to choose Paddy. Now he clearly feels sweet toward Diana.

After much local advertising, the guys throw a huge party in their suite, with beaucoup dancing and drinking. Archie is surprised when his son shows up out of concern about him, but Archie explains that he is finally having some fun. Sam gets a girl to go to a bedroom with him, ready to have sex, but then tells her he can't do it because he's thinking of his wife. Curtis "50 Cent" Jackson shows up but he can't get in.

Billy realizes that Paddy has invited Diana to the party, and Paddy realizes that Billy is attracted to her as well. When she shows up, Billy bumps Paddy into a small pool and takes Diana to a room. As Diana begins to protest that Billy wants to push Paddy on her just like he did with Sophie when they were teens, Paddy overhears and becomes quite upset.

The next morning by the hotel pool, Paddy tells Billy that he can tell he does not really love Lisa and should not marry her. Just then Lisa shows up for the wedding, but Paddy pushes Billy into the pool and approaches Lisa to say he is simply returning the favor of making sure Billy ends up with the right woman.

Billy and Lisa evidently break up as the other guys watch from a distance.

Back in the hotel suite, Billy gets upset in front of the other guys, confessing he is scared of being old, and his life is "winding up a little too fast." He apologizes to Paddy for not coming to Sophie's funeral. They all affirm their friendship, and Paddy tells Billy he should go see Diana.

Billy goes to Binion's lounge and slowly takes Diana in an embrace. Good kiss.

As they are preparing to leave the suite, the four friends open the bottle of scotch they had stolen 58 years earlier, and make a toast. Alas, the scotch has not aged as well as they have.

The four friends separate at the airport, and wonder about what they could do the next year to get together for fun.

58 days later: Billy calls his three friends from Malibu to tell them he's getting married to Diana. Paddy is happy for him, but has to get going to a concert with a neighbor lady. Archie is happy too, but is tending to his grandson. Sam can't quite answer the phone, because he's been in bed making love with his wife.
Bonuses to FRAJEŘI VE VEGAS (Blu-ray)
#
Name
Length
Video
Audio
Subtitles
1.
To vstoupí do dějin
00:03:11
HD 1080p
english
czech
2.
Natáčení ve městě hříchů
00:02:46
HD 1080p
english
czech
3.
Čtyři legendy
00:02:55
HD 1080p
english
czech
4.
Party s RedFoo
00:01:48
HD 1080p
english
czech
5.
Brooklynská čtyřka
00:01:35
HD 1080p
english
czech
6.
Herci ve vedlejších rolích
00:02:18
HD 1080p
english
czech
Overall: Quantity: 6, The total length of bonuses: 00:14:33
Related products
Popular categories:4K movies |3D movies |Blu-ray movies |DVD movies |News on DVD |News on Blu-ray |Action movies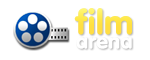 | | | | |
| --- | --- | --- | --- |
| About Company | How to purchase | Assortment | Partner sites |