Dear customers, let us kindly invite you this year to an attractive BLACK FRIDAY sale event, to be held from November 16 - 25, 2018. BLACK FRIDAY is valid for a limited time or until stock lasts! We look forward to your orders. Regards, Team Filmarena
POZOR LIMITOVANÁ AKCE PREDÁTOR 4K ULTRA HD! Vážení sběratelé, k datu vydání 4K UHD + BD verzí filmů PREDÁTOR, PREDÁTOR 2 a PREDÁTOŘI jsme pro Vás připravili nejen jedno-krabičkovou kolekci všech 3 filmů, ale také SBĚRATELSKÝ ŠUBR pro ty, kteří si plánuji zakoupit všechny 3 díly v samostatných amaray (4K UHD + BD) krabičkách. Pokud jste již předobjenali anebo se chystáte, můžete se těšit na SBĚRATELSKÝ ŠUBR jako DÁREK. Všechny 3 edice pro Vás před odesláním zkompletujeme do šubru a zavřeme ochrannou fólií. TATO NABÍDKA JE LIMITOVANÁ A PLATÍ DO ROZDÁNÍ OBJEDNANÉ VÁRKY ŠUBRŮ! Těšíme se na Vaše objednávky. S pozdravem, Tým FA P. S. Sběratelské šubry jsou lokalizované do češtiny.

We accept these credit cards:




We are certified:
S.W.A.T. (Blu-ray)
Price:

269 CZK (10,82 €)


(including VAT 21%)

Retail price:
299 CZK (

12,02

€)
Save:
30 CZK

(1,21 €)
Sound:

Dolby TrueHD 5.1 english
Dolby Digital 5.1 czech
Dolby Digital 5.1 hungarian
Dolby Digital 5.1 (VO) polish
Dolby Digital 5.1 portuguese
Dolby Digital 5.1 russian
Dolby Digital 5.1 spanish
Dolby Digital 5.1 thai

Subtitles:
english, bulgarian, czech, chinese, croatian, hungarian, polish, portuguese, romanian, slovenian, serbian, spanish
Length:
117 minut
Cast:
Samuel L. Jackson, Colin Farrell, Michelle Rodriguez, Jeremy Renner, Olivier Martinez, Reg E. Cathey, Reed Diamond, and more >
Directed:
Clark Johnson
Sharing:
Watchdog:
watchdog
Review:
S.W.A.T.
Based off of a one time T.V. show, two Los Angeles S.W.A.T. officers Jim Street and Brian Gamble were sent in to foil an extremely violent bank robbery. Although they thwarted the robbery, they shot a hostage in the process. Street was suspended from S.W.A.T. while Gamble was fired altogether. After 6 months, a veteran S.W.A.T. officer, Daniel Harrelson or "Hondo", is told to assemble a S.W.A.T. team for his division. He chooses other S.W.A.T. officers as well as 3 rookies. However, after they pass the S.W.A.T. training, they receive a message that a French crime boss, known as Alex Montell is trying to escape from prison. This will not be easy to prevent, especially after Montell promises $100 Million to his rescuers.
S.W.A.T.
The movie begins in Los Angeles during a shootout between police officers and several bank robbers armed with automatic weapons. Bodies of policemen could be seen lying on the ground, as other officers gets shot. When the officers find that their normal means can't stop the attackers, they put out a request for assistance from the Special Weapons And Tactics (S.W.A.T) Unit. The group, which includes officers Jim Street (Colin Farrell) and Brian Gamble (Jeremy Renner) arrive on-scene, and prepare to infiltrate the bank. The police captain, Thomas Fuller (Larry Poindexter) attempts to negotiate with the suspects over a secure phone, attempting to get them to release several people being held hostage. One of the robbers has grabbed a woman and is holding her at gunpoint, using her as a shield. Gamble & Street infiltrate (disobeying orders) and Gamble shoots through the hostage's shoulder to end the standoff.

Back at police headquarters, Cap. Fuller is furious at Street & Gamble for their reckless actions, stating that the wounded hostage is now suing the city because of her injuries. Fuller removes both officers from SWAT as punishment, regulating them to "cage duty" (a degrading position involving the distribution of weapons & accessories to other officers). Gamble storms off in anger. When Street hesitates, Fuller offers him a chance to remain on SWAT if Street rats out Gamble for recklessness.

Street meets up with Gamble later on. Gamble believes Street has betrayed him, and is furious. Gamble attacks Street, and walks out-essentially leaving the police force behind.

Six months later, Street is exercising out on the beach one morning before work. He is still in the gun cage, performing menial tasks for other police officers.

A new police officer, Sgt. Daniel Hondo Harrelson (Samuel L. Jackson) comes to the precinct and asks Street to fix his customized rifle. Street notes the custom job and is impressed.

Hondo meets with his friend Lt. Velasquez (Reginald Cathey). Velasquez wants Hondo to form a new SWAT unit, a specially trained group that will hopefully counteract some of the bad publicity the department has gotten recently. Velasquez offers Hondo 2 of his own officers- T.J. McCabe (Josh Charles) and Michael Boxer (Brian Van Holt). Hondo agrees to them and decides to pick out 3 more candidates from the personnel files. Captain Fuller will have the final say on who goes into this new unit.

Street comes home that night to find that his girlfriend is moving out, feeling that their relationship has run its course. Next day, Street goes back to the cage and shows off a new idea he had for the SWAT teams: a gigantic hook & chain designed to bring down barricades and end hostile standoffs. Sgt. Hondo comes in to collect his weapon and is impressed by Streets' work.

Out at the officers' targeting range, Hondo and several others are practicing target firing. T.J. manages to out-shoot Hondo, but Hondo bets $200 that Street is a better shot. T.J., not feeling threatened by a "gun bunny" like Street, agrees to the challenge. They face off, and Street ends up victorious.

Meanwhile, a young man named Alex (Oliver Martinez) arrives at Los Angeles International Airport and heads out into the city. He intends to visit his uncle's favorite restaurant as a birthday surprise.

Next day in the Gun Cage, Hondo recruits Street into being his driver for a day in order to recruit more SWAT members. They first investigate an officer named Deacon Kay (LL Cool J), who is found in the middle of a foot pursuit with a suspect. Hondo intervenes and ends the pursuit early, angering Deke. But when Deke finds out that Hondo is an agent from SWAT, his attitude changes. Hondo invites Deke to study at "SWAT school."

After deciding against another candidate, Hondo & Street go to speak to a police officer named Chris Sanchez, who has applied and been rejected to SWAT three times previously. The answer to this is soon obvious- Officer Sanchez is a woman (Michelle Rodriguez), and women are not usually permitted to join the SWAT teams. Despite this, Hondo offers her a spot on the team.

Upon returning to headquarters, Hondo asks Street if he wants to fill the last spot on the team. Street is hesitant, knowing that Captain Fuller is very unlikely to approve him for SWAT. Street also confirms that he did not say anything bad against his old partner, Gamble.

Alex comes to a local gourmet restaurant and meets his uncle, who is shocked at his nephew's arrival.

When Hondo meets with the Captain, Fuller rejects both Sanchez & Street, but Hondo refuses to back down. Fuller makes a compromise- he will accept the group for now, but if they fail the preliminary trials needed for SWAT, then Street & Hondo will both be taken off the force. Hondo agrees, confident in his group.

Alex speaks with his uncle about the family business. It appears that Alex's uncle has been stealing money from the family for some time, and Alex has come to exact revenge. Alex stabs his uncle and leaves the restaurant, but is soon pulled over by traffic cops for a broken taillight. Since the car Alex is driving is his uncles' (and there is an arrest warrant out for that name), the officers detain him for questioning and verification of his identity.

The next day is the first day of SWAT school. The new squad members get to know each other, and it's revealed that Boxer's sister was formerly involved with Street- so there is some friction between them. Hondo puts the group through several tests- including infiltration, armor, weapons, physical conditioning and long-range shooting. Despite some initial difficulties, they are soon performing admirably.

Before long, the time has come for the team's final evaluation. Fuller has set up a unique scenario- the team will have to infiltrate an airplane taken over by "terrorists" (Played by fellow officers armed with paintball guns) ; they will have to take back the aircraft and take out all six hijackers within the time limit. While looking over the plane's schematics, Street realizes that there is an alternative entry point for the plane: a tiny elevator shaft which only one member of the team could fit through. Sanchez jumps at the chance. They move into the plane, and T. J. is "killed" by a paint-ball in the process. Despite this, the group takes out all the hijackers and sets a new record for the course in the process.

That night, the group celebrates by eating at a cafe owned by Deke's father. Hondo congratulates them, but also admits that he is not too happy that T. J. wouldn't have survived if they had been in a real operation.

Alex is still in jail, frustrated because his fingerprints do not match his identification and thus he must remain locked up.

After a few hours of eating and drinking, most of the group heads home. Sanchez follows Street to his favorite bar and witnesses a confrontation between Street and his ex-partner, Gamble. Sanchez then invites Street to her daughter's birthday party taking place the next day.

Since the next day is Sunday, nearly all members of the new SWAT team are relaxing. T.J. is on a date, Hondo is on the golf course, Deke is at the store with his wife & sons, Boxer is at home with his wife watching TV (Ironically watching the 1970's program that inspired this movie). Street has taken Sanchez up on her offer and is now entertaining the kids at Eliza's birthday party. Suddenly, everyone's pages are activated- the SWAT team is being called to action!

Lt. Velasquez outlines the situation- a crazy man has barricaded himself in a house and is taking shots at officers through the windows. The man also claims to have wired all the entrances with explosives. Street volunteers his grapple weapon, and the team uses it to tear down the man wall of the house, ending the standoff in seconds.

At the sheriff's department, a deputy finds some details pertaining to Alex's true identity. Velasquez is notified and asks Hondo's unit to intercept and escort the prison bus carrying Alex. At the same time, Alex's accomplicies ambush the prison bus, killing two deputies and almost letting Alex get away before the SWAT unit arrives.

Later, Captain Fuller gives a press conference confirming that the man they have in custody is Alex Montel, an international fugitive wanted in over a dozen countries on charges including murder, arms dealing & drug trafficking. As Montel is being led to a holding cell, he faces a TV camera and pledges $100 million as a reward for anyone who breaks him out of jail.

Hondo's unit is preparing to evacuate Montel via helicopter when the chopper is shot down by an unseen assailent. They take Montel back inside and form a new plan- to lead the fugitive away via a motor parade. Several gangsters attack the vehicles, hoping to free Montel. But the vehicles turn out to be a decoy, and Alex is being led down a private access area into some unmarked SUV's. One officer is killed during the attack on the decoy and two more are badly injured.

As they proceed through the city, Boxer mentions to Street that his sister is not too happy with her current situation, and thinks that Street should call her- thus mending the rift between those two.

Halfway through the second checkpoint, T.J. stops the car. He has decided to take Alex's offer. As they attempt to reason with him, Boxer is shot by T.J.'s parter- Gamble. Street screams out for help via the radio, and the rest of the team shows up within seconds. As paramedics arrive to treat Boxer, Hondo & Street chase Gamble's group into the local subway station. They miss the train and hope to catch it at the next station. But Deke & Sanchez report that the train did not arrive at the station, so they give chase in the tunnels.

After nearly falling into an explosive trap set by Gamble, the team arrives outside the tunnel. At this point, Captain Fuller is furious- he suspects the entire team might be in on T.J.'s betrayal. He orders Hondo and his crew to stand down.

As they drive out, Sanchez notices a low-flying jet over the city. They decide that the jet must be Gamble's plan for evacuating Montel. Fuller has previously sent all possible reinforcements to the local airport in an attempt to cut off the potential escape. Hondo & his group follow the jet, which is actually landing on a bridge rather than at the airport. Hondo gets radio confirmation that Gamble has hostages on board the airplane, and they need to stop the craft immediately to save innocent lives.

Hondo drives their car into the landing gear of the plane, crippling it. A gun battle erupts between SWAT and Gamble's team. Sanchez is hit in the shootout, receiving a minor shoulder wound. Alex makes a break for it, but Deke follows (echoing his earlier foot pursuit) and re-captures Montel.

Hondo confronts T.J. inside the plane. T.J. asks about Boxer. Hondo is hesitant, but confirms that Boxer has received treatment and will presumably survive from his injuries. T.J. pulls out his gun and shoots himself in the head, preferring death over facing his actions.

Street chases Gamble into a train yard, where they have one last fight. Street prevails, and Gamble is decapitated by a passing train.

Fuller arrives, commending the team for their work, but pointing out that the job is not yet finished. They take a SWAT bus out to the nearest Federal prison, finally releasing custody of Montel to the proper authorities.

As they sit on the bus, heading home, a report of a robbery in progress comes onto the police band. Hondo points out that their shift has technically been over for 12 hours. Despite this, the team agrees to mount up and head out to their next mission.
Dne 30.5. 2011 jsem pro Vás otestoval blu-ray film S.W.A.T: JEDNOTKA RYCHLÉHO NASAZENÍ.
Testováno na sestavě:

BLU-RAY přehrávač:
PIONEER BDP-LX54

PIONEER BDP-LX54 kombinuje schopnost 3D zobrazení s vyspělými síťovými funkcemi, mimořádným audio výkonem a ovládáním pomocí iPod/iPhone.

Připojte jej do kompatibilního 3D receiveru a obazovky a užívejte si mimořádného 3D zážitku díky schopnopsti zobrazení 24snímků za vteřinu při plném 1080p rozlišení.

Užívat si samozřejmě můžete také svá DVD, BDP-LX54 provede přepočet z původních 576 řádků na potřebných 1080p pro zobrazení na vaší FHD TV, zároveň můžete přehrávat CD, USB a nebo po LAN posílat filmy či hudbu v populárních kompresních formátech.

Parametry produktu:
HDMI: ano, 1.4
HD digital film direct 24: ano
DLNA certifikace: ano
DivX Video playback: ano
DVD audio dekodér: ne
SACD multidekodér: ne
Konektory: HDMI, LAN, Cnent, Csit, opt, audio 2x RCA, 2x USB
Video D/A převodník: 148.5MHz / 12-bit
DivX: ano
MP3: ano
WMA: ano
WMV: ano
AAC: ano
JPEG: ano

AV-Reciever:
PIONEER VSX - 1020K

Díky nejnovější verzi HDMI 1.4 je plně kompatibilní s 3D HD signálem. Certifikováno iPod/phone ready, model VSX-1020-K nabízí plnou integraci obsluhy iPod/iPhone Touch. Model VSX-1020-K umí dekodovat veškeré prostorové formáty a to včetně HD formátů a upscalovat video na 1080p při současné podpoře x.v.Colour a DeepColour pro dosažení živých, jasných barev a jejich jemných přechodů.

Parametry recieveru:
Výstupní výkon na kanál: 140W
Výstupní impedance: 6Ohm
Počet kanálů: 7
Odstup signál/šum: 100 dB
Vstupy: 6xHDMI,4 x Composite, 2 x Component, 2 x Coaxial, 2 x Optical,1 x USB host, 1 x iPod/iPhone
Výstupy: 1xHDMI, 1xKomponent, 1xKompozit
MCACC kalibrace: ano
Dolby Digital: ano
Dolby Digital EX: ano
Dolby Pro Logic II: ano
Dolby Pro Logic IIx: ano
DTS: ano
DTS Neo: 6: ano
DTS 96/24: ano
Surround Módy: 13+1
MCACC: ano
Odstranění stojatého vlnění: ano
Nastavení fází: ano
Sound Retriever: ano
Front Stage Surround Advance: ano
X.V.Colour: ano
Deep Colour: ano
HDMI Repeater: ano

Pioneer hybridní konstrukce zes.: ano
D/A převodník: 192 kHz / 24-bit
A/D převodník: 96 kHz / 24-bit
Reproduktorové výstupy A/B: ano

Televize:
D Neo PDP TV Panasonic 3D TX-P50VT20E

D Neo PDP TV Panasonic 3D TX-P50VT20E s VIERA CAST a podporou Skype,dále Nahrávání na HDD, a také přehrávání DivX HD, MP3,samozřejmostí je Inteligentní zpracování obrazu 600 Hz, Super rozlišení – detailnější obraz! 12bit. Zpracování obrazu.

Typ panelu: 3D NeoPDP FULL HD Úhlopříčka obrazovky (v cm): 127
Rozlišení (š x v): 1920x1080 bodů
Integrovaný analogový tuner: ano
DVB-T tuner MPEG-2: ano
DVB-T tuner MPEG-4: ano
DVB-S (satelitní) : ano
VIERA CAST: ano + podpora Skype
Dynamický kontrastní poměr: >5.000.000 : 1
HDD rec: možnost nahrávání TV vysílání Slot na paměťové karty / typ: ano (AVCHD/SD VIDEO/DivXHD/JPEG/MP3/AAC playback)
USB: 2 (strany); Paměť/Klávesnice/WiFi/USB HDD nahrávání/HUB
WIFI: WIFI ready

Kabeláž:
HDMI - MONSTER CABLE 1200 EX
Reproduktory:
JAMO S606 HCS 5.1

Impedance: 6 ohm
Přední reprosoustavy S 606: třípásmové (osazené dvěma středovými reproduktory), maximální zatížitelnost 210 W, frekvenční rozsah: 45–20000 Hz
Středový reproduktor S 60 CEN: dvoupásmový (osazený dvěma středobasovými reproduktory), maximální zatížitelnost 130 W, frekvenční rozsah: 75–20000 H
Zadní surroundové reprosoustavy S 602: dvoupásmové, maximální zatížitelnost 130 W, frekvenční rozsah: 80–20000 Hz

Další informace: Kmitočtový rozsah od 30 Hz, Kmitočtový rozsah do 150 Hz, nastavení dělící frekvence (výhybky) 40–150 Hz, plynulé nastavení fáze, bassreflex, subwoofer SUB 250: aktivní(vyzařující do země) osazený 203 mm basovým reproduktorem, maximální výkon 250 W
Výsledky testů:

Formát obrazu:
16:9, poměr stran: 2,40:1
Kvalita zvuku:
Akční snímek S.W.A.T provází původní zvukový mix Dolby TrueHD 5.1, český, ruský překlad Dolby Digital 5.1 a polský nesynchronní dabing Dolby Digital 5.1(VO). Zkontrolovány a v pořádku jsou anglické, české, ruské a polské titulky. Bonusové části nemají český dabing ani titulky.
Kontrola údajů na přebalu:
Na přebalu je drobná chyba u polské zvuku, kde není vytištěn údaj (VO) - voice over, že jde o nesychronní zvukovou stopu. Ostatní informace jsou v pořádku.
Poznámky k titulu:
Výborné herecké obsazení v podobě Samuela L. Jacksona, Colina Farrella, Michelle Rodriguez a mnoho dalších jsou ozdobou tohoto filmu. Akční trhiller S.W.A.T natočil před osmi lety Clark Johnson, který nám umožnil nahlédnout pod pokličku jednotky rychlého nasazení, jedné z nejpřestižnějších policejních složek v USA. Od začátku až do konce jede film ve strhujícím tempu a pro milovníky akčních žánrů mohu jedině doporučit. Zklamáni nebudete ani po technické stránce, kdy se na náš tuzemský trh dostalo toto výrazně lepší zpracování, než u prvního tuzemského blu-ray vydaní, které dokonce nemělo ani český dabing.
Hodnocení zvuku:
3.8
Hodnocení obrazu:
3.8
Celkové hodnocení:
3.8
Related products
Popular categories:3D movies |DVD movies |Blu-ray movies |News on DVD |News on Blu-ray |4K movies |Action movies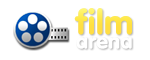 | | | | |
| --- | --- | --- | --- |
| About Company | How to purchase | Assortment | Partner sites |