Dear customers, let us kindly invite you this year to an attractive BLACK FRIDAY sale event, to be held from November 16 - 25, 2018. BLACK FRIDAY is valid for a limited time or until stock lasts! We look forward to your orders. Regards, Team Filmarena
POZOR LIMITOVANÁ AKCE PREDÁTOR 4K ULTRA HD! Vážení sběratelé, k datu vydání 4K UHD + BD verzí filmů PREDÁTOR, PREDÁTOR 2 a PREDÁTOŘI jsme pro Vás připravili nejen jedno-krabičkovou kolekci všech 3 filmů, ale také SBĚRATELSKÝ ŠUBR pro ty, kteří si plánuji zakoupit všechny 3 díly v samostatných amaray (4K UHD + BD) krabičkách. Pokud jste již předobjenali anebo se chystáte, můžete se těšit na SBĚRATELSKÝ ŠUBR jako DÁREK. Všechny 3 edice pro Vás před odesláním zkompletujeme do šubru a zavřeme ochrannou fólií. TATO NABÍDKA JE LIMITOVANÁ A PLATÍ DO ROZDÁNÍ OBJEDNANÉ VÁRKY ŠUBRŮ! Těšíme se na Vaše objednávky. S pozdravem, Tým FA P. S. Sběratelské šubry jsou lokalizované do češtiny.

We accept these credit cards:




We are certified:
The Expendables I + II Steelbook™ Collection Limited Collector's Edition + Gift Steelbook's™ foil (2 Blu-ray)
Price:

799 CZK (32,13 €)


(including VAT 21%)

Expendables: Postradatelní 1 + 2 STEELBOOK (2 blu-ray)
Exkluzivní sběratelská limitovaná edice byla vyhotovena Bontonfilmem a Filmarenou na zakázku pro všechny české a slovenské fanoušky!
Podívejte se na rozbalení Blu-ray STEELBOOK Kolekce 1+2:
Plechová edice obsahuje tyto 2 Blu-ray filmy: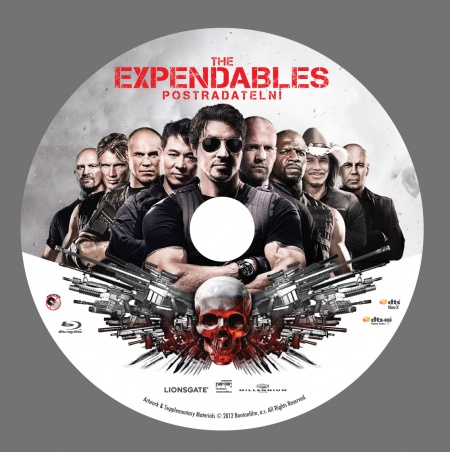 Expendables: Postradatelní - Režisérská verze (blu-ray)

Název filmu Expendables: Postradatelní označuje muže, kteří mají být obětováni ve prospěch vojenské operace. A právě takovými se, aniž to tuší, stávají členové party zabijáků z povolání. Sylvester Stallone jako Barney Ross je mužem beze strachu a emocí, přirozený vůdce, hlava skupiny a hlavní stratég.
Cool scéna z filmu EXPENDABLES:
Jeho tým tvoří Lee Christmas (Jason Statham), bývalý letec a odborník na nože, Yin Yang (Jet Li), specialista na boj zblízka, Hale Caesar (Terry Crews), jehož doménou jsou zbraně s dlouhou hlavní, Toll Road (Randy Couture), zkušený demoliční expert, který je pokládán za mozek skupiny a Gunnar Jensen (Dolph Lundgren), válečný veterán a vynikající ostřelovač.

Příběh začíná ve chvíli, kdy skupina ostrých hochů dorazí do místa určení – na ostrov Vilena a postupně zjišťuje, že mise, jejímž cílem je zlikvidovat nebezpečného diktátora, rozhodně nebude tak jednoduchá, jak se zprvu zdálo. Kolem nich se stahuje nebezpečná síť zákeřných lstí a úskoků, někdo velmi usilovně maří všechny jejich plány. Není tu totiž jen přímý protivník, ale i tajemný vnitřní nepřítel, který se pokouší rozložit chlapskou soudržnost jejich týmu.
Když je okolnosti přimějí obětovat zdejší spojku, bojovnici za svobodu Sandru (Giselle Itie), Barney se rozhodne manipulaci vzdorovat. Společně se svými muži se vrátí do Vileny, nejen aby zachránili rukojmí a dokončili práci, ale možná také proto, aby zachránili své duše.
Bonusy (s českými titulky):
- Ukázky z filmu: Přestřelka; Na palubě; Bitka; Prcek; Tetování
- Rozhovory: Sylvester Stallone; Jason Statham; Jet Li; Dolph Lundgren; Randy Couture; Steve Austin; Terry Crews; Avi Lerner; Kevin King Templeton
- Z natáčení
- Fotogalerie
- Upoutávka
- Tv spot

EXPENDABLES: Postradatelní 2 (Blu-ray)
Postradatelní jsou ve druhém dílu - ještě akčnější, ještě vtipnější, ještě tvrdší!
Barney Ross (Sylvester Stallone), Lee Christmas (Jason Statham), Yin Yang (Jet Li), Gunnar Jensen (Dolph Lundgren), Toll Road (Randy Couture) a Hale Caesar (Terry Crews) - spolu s nejnovejšími členy týmu Billy the Kidem (Liam Hemsworth) a Maggie (Yu Nan) na palubě - jsou zase spolu poté, co je Mr. Church (Bruce Willis) vyhledal pro zdánlivě snadnou práci.
Cool scéna z filmu EXPENDABLES 2:


Úkol vypadal pro Barneyho a jeho bandu oldschoolových žoldáků jako jednoduchý výdělek. Avšak poté, co se pár věcí nepodaří a jeden člen Expendables je zabit, jsou všichni nuceni vykonat pomstu přímo na nepřátelském uzemí, kde jsou jejich šance mizivé. Odhodlaní odplatou komando rozpoutá vlnu destrukcí v poli nepřátelských sil a také zmrazí nečekané nebezpečí - 6 liber plutonia, která by bohatě postačíla k destabilizaci vlády ve světě. To je ale nic ve srovnání se spravedlností, která žene tým Expendables za ničemným padouchem, který surově zabil jednoho z nich, jejich bratra.
Bonusy (česky otitulkované):
- Big Guns Bigger Heroes
- Deleted & Gag Reel
- Gods of War
- Guns For Hire
- Audiokomentář režiséra Simona Westa (bez českých titulků)
Teaser trailer EXPENDABLES 2:
Trailer EXPENDABLES 2:
Bonuses to The Expendables I + II Steelbook™ Collection Limited Collector's Edition + Gift Steelbook's™ foil (2 Blu-ray)
Related products
Popular categories:3D movies |DVD movies |Blu-ray movies |News on DVD |News on Blu-ray |4K movies |Action movies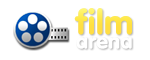 | | | | |
| --- | --- | --- | --- |
| About Company | How to purchase | Assortment | Partner sites |