ALERT! On February 13, 2020, starting pre-orders on premium editions FAC #128 SPIDER-MAN: FAR FROM HOME! Holders of still collector's numbers can pre-order in 3-day advance.

We accept these credit cards:




We are certified:
Dirty Dancing (DVD)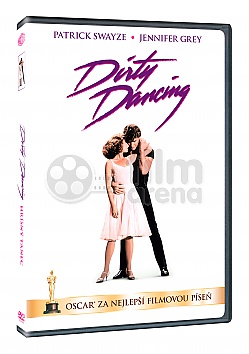 Price:

99 CZK (3,95 €)


(including VAT 21%)
Sound:

Dolby Digital 5.1 english
Dolby Digital 5.1 czech

Subtitles:
czech
Length:
100 minut
Cast:
Jennifer Grey, Patrick Swayze, Jerry Orbach, Cynthia Rhodes, Jack Weston, Kelly Bishop, Lonny Price, Neal Jones, Wayne Knight, Emile Ardolino, Garry Goodrow, Darren W. Conrad
Directed:
Emile Ardolino
Sharing:
Watchdog:
watchdog
Dirty Dancing (DVD)
In 1963, Frances "Baby" Houseman, a sweet daddy's girl, goes with her family to a resort in upstate New York's Catskill Mountains. Baby has grown up in privileged surroundings and all expect her to go on to college, join the Peace Corps and save the world before marrying a doctor, just like her father. Unexpectedly, Baby becomes infatuated with the camp's dance instructor, Johnny Castle, a man whose background is vastly different from her own. Baby lies to her father to get money to pay for an illegal abortion for Johnny's dance partner.
She then fills in as Johnny's dance partner and it is as he is teaching her the dance routine that they fall in love. It all comes apart when Johnny's friend falls seriously ill after her abortion and Baby gets her father, who saves the girl's life. He then learns what Baby has been up to, who with and worse - that he funded the illegal abortion. He bans his daughter from any further association with "those people".
In the first deliberately willful action of her life, Baby later sneaks out to see Johnny - ostensibly to apologize for her father's rudeness - and ends up consummating her relationship with Johnny. A jealous fellow vacationer sees Baby sneaking out of Johnny's bungalow the next morning, and in an act of retribution, tells management that he is responsible for a theft the evening before, knowing he would not furnish his real whereabouts.
Dirty Dancing
Dirty Dancing
During the opening credits, the Ronettes sing 'Be My Baby' with images of couples dancing in the background. Toward the end of the credits, Cousin Brucie, a radio DJ, is heard announcing the next song, 'Big Girls Don't Cry' by the Four Seasons. As the film begins, the Four Seasons song continues.

Frances "Baby" Houseman (Jennifer Grey) is in the back seat of the family car. It's the summer of 1963, and Baby and her affluent Jewish family are headed for Kellerman's Mountain House, a Catskills resort where her father, Dr. Jake Houseman (Jerry Orbach), is the personal physician of resort owner Max Kellerman (Jack Weston).

Baby and her older sister, Lisa (Jane Bruckner), take a merengue lesson led by former Rockette Penny Johnson (Cynthia Rhodes). That evening, Baby heads up to the main house, where she overhears Max giving orders to the waiters to show all the young girls, "even the dogs", a good time. When the entertainment staff enters, including Johnny Castle (Patrick Swayze), Max lays out their rules: "teach the daughters dances they pay to learn, but otherwise no funny business: no conversations, and keep your hands off". Johnny listens, but says nothing.

During dinner we learn that Baby is entering Mount Holyoke College in the fall to study economics of underdeveloped countries. She plans to enlist in the Peace Corps, while Lisa wants to be an interior decorator. Max introduces the girls to his grandson, Neil (Lonny Price), who is studying hotel management at Cornell and is Entertainment Director at the resort. While Baby reluctantly dances with Neil, Tito Suarez (Charles Honi Coles) tap dances and leads the resort's band in a foxtrot. To impress Baby, Neil tells her he's going to Mississippi with a couple of the busboys on a Freedom Ride.

When the band plays Johnny's mambo, Johnny and Penny perform a lively, sensual dance. Max insists they stop showing off; they're supposed to sell dance lessons to the guests, not dance together. To get away from Neil and some boring games, Baby wanders towards the staff quarters, which are off-limits to guests. She hears music ('Where Are You Tonight?') coming from one of the bungalows, and meets one of the staff, Johnny's cousin Billy Kostecki (Neal Jones), whom she helps carry watermelons to a staff party where she's shocked to see the couples "dirty dancing" to 'Do You Love Me?'. When Johnny and Penny enter and begin to dance, Baby's eyes are glued to Johnny and his every move. As the workers dance to Otis Redding's 'Love Man', Johnny teaches Baby how to dirty dance and she loves it, but at the end of the song Johnny disappears.

The next evening when Baby goes for a walk with Neil, they see Lisa and Robbie Gould (Max Cantor), a Yale medical student and waiter, coming from the golf course. Lisa is disheveled from Robbie's sexual advances and they are arguing.

Later when Neil takes Baby into the kitchen for a snack, she finds Penny cowering in a corner. She tells Neil she needs to check on Lisa, but runs instead to tell Billy, who tells Johnny, and the three rush back to the kitchen to find Penny. On the way, Baby learns that Penny is pregnant. After having seen Johnny and Penny sexily dancing together, Baby assumes Johnny is the father. When they find Penny, Johnny comforts her, takes her back to his bungalow, and offers her part of his meager salary for an illegal abortion. Penny refuses, saying it's not right and besides, it's not enough; she needs $250. During the conversation, Baby learns that Robbie, who is supposedly dating her sister, is responsible for Penny's pregnancy.

The next day, Baby confronts Robbie and tries to get him to give Penny $250 for an abortion. When the arrogant and womanizing Robbie rebuffs her, she warns him to stay away from her and her sister or she'll have him fired. Baby throws a pitcher of water on him.

Baby goes to her father and reminds him that he has always told her if she knows someone is in trouble, she should help. She asks him for $250, but doesn't tell him why she needs it. After a few questions, her father gives her the money.

Later that evening, Baby returns to the place where the staff dirty dances, finds Penny, and presents her with the money. At first, Penny refuses. Billy tells Baby that he can only get Penny an appointment with a doctor the following Thursday, the day Penny and Johnny are booked to dance at the Sheldrake, another area hotel a short distance away. If they cancel, they'll lose an entire season's pay.

Although she has very little dance experience, Baby volunteers to fill in for Penny, and Johnny eventually agrees to teach her Penny's moves. They begin with a mambo, to a short excerpt from an unnamed Latin song, then the Surfaris' recording of 'Wipe Out'. Over the next week, Baby takes the dance lessons from Johnny. Progress is slow, but with Johnny's patient teaching and Penny's assistance, Baby begins to catch on.

After a particularly exhausting rehearsal, a frustrated Johnny yells at Baby for mistaking a mistake. Baby responds by shouting back at him. She reminds him that she is doing all of 'this' to save his job and vents her frustration at the fact that, despite the Sheldrake gig being just two weeks away, he hasn't shown her the 'lift' part of the routine. This other side of Baby wins Johnny's respect, and he agrees to start 'lift' practice straight away. With that, he wisks her off in his car to a meadow, with 'Overload' playing in the background. To teach her balance, they dance on a tree trunk that has fallen over a stream to 'Hey! Baby'. Later as the song continues, they practice some lifts for their dance number in the nearby lake.

At the Sheldrake, Johnny and Baby dance to 'De Todo un Poco'. Their performance goes reasonably well even though Baby is so nervous that she aborts the dance's climactic lift.

When Johnny and Baby get back to Kellerman's, Billy informs them that Penny's abortion was botched by a quack. When Baby sees Penny in agonizing pain, she runs to get her father, who treats Penny and asks who is responsible for Penny, and Johnny says he is, which Dr. Houseman mistakenly assumes means that Johnny got Penny pregnant.

After saving Penny's life and forbidding Baby from having anything further to do with "those people", Baby defies her father and goes directly to Johnny's cabin ('These Arms of Mine' playing in the background) and apologizes for the way her father reacted. Johnny tells Baby she's brave. She demurs, saying she was scared of never feeling for the rest of her life the way she feels when shes with him. When the record changes to 'Cry to Me', she asks him to dance with her, which turns into a dance of seduction... leading to Baby and Johnny having sex.

The next day when Baby visits Penny to see how she's doing, Johnny shows up. Penny realizes that he and Baby are having an affair so, after Baby leaves, Penny reminds Johnny about his own admonition about not getting involved with the guests, but he doesn't listen. Later we see Johnny and Baby in bed together with 'Will You Still Love Me Tomorrow?' playing in the background.

The next day while Mickey and Sylvia's recording of 'Love Is Strange' plays, we see dancing on the lawn, a volleyball game in progress, and Johnny and Baby rehearsing a cha-cha. Johnny, however, can't keep his mind on the dance. They lip sync the song, particularly the part about "How do you call your lover boy? Come here, lover boy ...". Neil comes up the stairs, they hear him and hastily stop. Neil wants to talk to Johnny about doing something different for the final show of the season. Johnny gets excited that he may be allowed to finally do his own thing this year, but all Neil will allow is to replace the mambo with a pachenga. When Neil leaves, Baby scolds Johnny for letting Neil talk down to him, but Johnny reminds her that he needs this job the following summer.

A little later when Baby and Johnny are walking together, she has him duck so her father doesn't see them together. Then Johnny scolds her for not telling her father about their relationship.

Later she tracks Johnny down in Penny's room; 'You Don't Own Me' is playing in the background. Robbie comes by, sees them, assumes Johnny is having sex with Baby, and makes a snide remark about having picked the wrong sister. Johnny, furious at Robbie for getting Penny pregnant and abandoning her, beats him up.

At a rehearsal for the final night talent show, Lisa rehearses a pitiful hula number (un-named song), during which one of the women guests, Vivian, tells Johnny she's arranged "something for the two of them" that evening. A few minutes later, Vivian's husband, who plans to play cards all weekend, offers Johnny a sizable tip to give his wife some extra dance lessons, but Johnny declines, saying he's all booked up for the weekend, at which Vivian is annoyed, but does nothing about it then.

Later that evening, Lisa walks down the path toward the employee cabins, intending to allow Robbie to finally make love to her (we hear 'Yes' on the soundtrack.) When she reaches Robbie's cabin, there is a towel hanging on the doorknob, which she does not recognize as a staff signal for "Do Not Disturb". First she knocks, then she enters, where she finds Robbie in bed with Vivian.

Cut to Johnny and Baby in bed together, again after another night of passion, with 'Still of the Night' playing. Johnny tells her he dreamed they were walking together and met her father, who put his arm around him just like he had seen him do to Robbie. Later as Johnny and Baby kiss goodbye on the porch, Vivian sees them together. Vivian mutters: "Hell hath no fury like a woman scorned."

The next morning at breakfast, Max tells the Housemans that someone stole Vivian's husband's wallet from his jacket while he was playing poker some time between 1:30am and 4:00am. Johnny is the prime suspect, as Vivian reported him in the vicinity at the time. Baby protests that she knows Johnny didn't do it, and to save him from being fired, confesses that she was with him in his cabin all night.... even though she knows her father will be angry.

A little later, Baby apologizes to her father for not telling him the truth, but also accuses him of not telling her the truth: She says he's always told her that everyone is equal and deserves a fair break, and that she should better the world, but what he really wanted was for her to become a lawyer or an economist and to marry someone from an Ivy League school. Dr. Houseman is moved, but not enough to open up to her.

Johnny is eventually cleared of the theft charge when the police find the real thieves (an elderly couple named Mr. and Mrs. Schumacher) but he is still fired for having a relationship with a guest. Baby is distraught that Johnny got fired anyway, but he is proud of her for standing up for her principles and selfless act. Johnny and Baby say goodbye. Her loneliness is emphasized with 'She's Like the Wind' (sung by Patrick Swayze).

The resort's finale for the season starts with Neil leading the group in singing an alma mater song to Kellerman's (to the tune of 'Far Above Cayugas Waters'). Baby and her parents are seated at a corner table. Lisa, dressed in her hula outfit, sings and dances.

Dr. Houseman, who still views Robbie as a fine, upstanding medical student, presses an envelope on him, presumably containing a sizable check for his medical studies. Robbie thanks him, and expresses his appreciation for his understanding with the "Penny situation". Suddenly realizing it was Robbie who got Penny pregnant, Dr. Houseman grabs the envelope and stalks away.

During another chorus of the song, Johnny returns, finds Baby, and after expressing the now most memorable line in the movie "nobody puts Baby in the corner", escorts her to the stage. Dr. Houseman starts to object, but his wife restrains him. Johnny escorts Baby up onto the stage, interrupts the boring musical tribute to the resort, and announces that even though he's been fired, he always performs the last dance of the season. He announces that his partner will be not only a great dancer, but someone who proved that there are people willing to stand up for other people no matter what it costs them. He introduces her as Frances, as she's no longer a baby; she's a young woman.

Johnny and Baby dirty dance to 'I've Had The Time of My Life', the energy in the entire hall picks up, and the rest of the staff join in. Baby allows herself to trust both Johnny and her own capabilities, as Johnny lifts her high into the air as they'd been meant to do in their Sheldrake performance (into the pose that became the most recognizable image from the film). The assembled guests catch the spirit of the dance and join in while Max Kellerman acknowledges that the world is changing quickly.

While everyone is still dancing, Baby and Johnny head for some privacy, but are stopped at the door by Dr. Houseman, who apologizes to Johnny and compliments Baby on her performance. Johnny and Frances/Baby return to the dance floor and Johnny lip-syncs the song's lyrics about having the time of his life and owing it all to her. The film ends with the camera panning out and up to show everyone in the hall enjoying the dance.

During the closing credits, we hear a reprise of 'Yes' and more of Cousin Brucie's radio DJ patter.
Related products
Popular categories:4K movies |3D movies |Blu-ray movies |DVD movies |News on DVD |News on Blu-ray |Action movies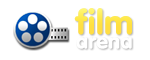 | | | | |
| --- | --- | --- | --- |
| About Company | How to purchase | Assortment | Partner sites |