We accept these credit cards:




We are certified:
Mission Impossible IV: Ghost Protocol (DVD)
Title:
Mission Impossible IV: Ghost Protocol

(2x)

Original:
Mission Impossible IV: Ghost Protocol (USA, 2011)
Catalogue no.:
1013600
Format:
DVD
Category:
Action, Thriller
Availab. from:
2. 5. 2012
Availability:

sold out

When I get the goods?
Price:

149 CZK (6,54 €)


(including VAT 21%)
Mission: Impossible - Ghost Protocol
In the fourth installment of the Mission Impossible series, Ethan Hunt and a new team race against time to track down Hendricks, a dangerous terrorist who has gained access to Russian nuclear launch codes and is planning a strike on the United States. An attempt by the team to stop him at the Kremlin ends in a disaster, with an explosion causing severe damage to the Kremlin and the IMF being implicated in the bombing, forcing the President to invoke Ghost Protocol, under which the IMF is disavowed, and will be offered no help or backup in any form. Undaunted, Ethan and his team chase Hendricks to Dubai, and from there to Mumbai, but several spectacular action sequences later, they might still be too late to stop a disaster.
Mission: Impossible - Ghost Protocol
On assignment in Budapest to intercept a courier working for a person of interest code-named "Cobalt", IMF agent Trevor Hanaway is killed by an assassin named Moreau. Hanaway's team leader, Jane Carter, and newly promoted field agent Benji Dunn extract Ethan Hunt and Hunt's source Bogdan from a Moscow prison. Hunt is recruited to lead Carter and Dunn to infiltrate the secret Moscow Kremlin archives and locate files identifying Cobalt. Halfways through the mission, someone broadcasts across the IMF frequency, alerting the Russians to Hunt's team. Although Hunt, Dunn and Carter escape, a bomb destroys the Kremlin and Russian agent Sidorov accuses Hunt of masterminding the attack.

The IMF extracts Hunt from Moscow. The Russians have called the attack an undeclared act of war and the US president activates "Ghost Protocol", a black operation contingency that disavows the entire IMF. Hunt and team are to take the blame for the attack, but will be allowed to escape from government custody so that they may operate to track down Cobalt. Before Hunt can escape, the IMF's secretary is killed by Russian security forces led by Sidorov, leaving Hunt and intelligence analyst William Brandt to find their own way out. The team identifies Cobalt as Kurt Hendricks, a Swedish-born Russian nuclear strategist who believes the weak must die for the strong to survive, and so plans to start a nuclear war to start the next stage of human evolution. Hendricks bombed the Kremlin and acquired a Russian nuclear launch-control device, and now needs its codes from the Budapest courier in order to launch a nuclear missile at America.

The exchange between Moreau and Hendricks's right-hand man, Wistrom, is due to take place at the Burj Khalifa in Dubai. There, Hunt's team-members separately convince Moreau and Wistrom that they have made the exchange with one another. However, Moreau identifies Brandt as an agent. While Hunt chases Wistrom only to realize Wistrom is actually Hendricks in disguise as Hendricks escapes with the codes Carter detains Moreau. Moreau attempts to kill the inexperienced Dunn, and Carter throws her out a window to her death. Brandt accuses Carter of compromising the mission for revenge against Moreau, but Hunt accuses Brandt of keeping secrets from them, as he has displayed fighting skills atypical of an analyst. While Hunt seeks more information from Bogdan, Brandt admits he was assigned as security detail to Hunt and his wife Julia while on assignment. Julia was killed by a Serbian hit squad, prompting Ethan to pursue and kill them before he was caught by the Russians and sent to prison.

Bogdan and his arms-dealer cousin inform Hunt that Hendricks will be in Mumbai. Hendricks facilitated the sale of a defunct Soviet military satellite to Indian telecommunications entrepreneur Brij Nath (Anil Kapoor), which could be used to transmit the order to fire a missile. While Brandt and Dunn infiltrate the server room to take the satellite offline, Carter gets Nath to reveal the satellite override code. But Hendricks has anticipated Hunt's plan and takes Nath's servers offline before sending a signal from a television broadcasting tower to a Russian nuclear submarine in the Pacific. The submarine fires on San Francisco. Hunt pursues Hendricks and the launch device while the other team-members attempt to bring the broadcast station back online. Hunt and Hendricks fight over the launch-control device before Hendricks jumps to his death with it to ensure the launch. Dunn kills Wistrom, allowing Brandt to restore power to the station and enabling Hunt to deactivate the missile. He is confronted by Sidorov, who sees Hunt has stopped the missile, proving the IMF is innocent in the Kremlin bombing.

The team reconvenes weeks later. Hunt issues them new assignments. Brandt refuses to accept the mission, but Hunt reveals that Julia's death was staged, as he knew he could not protect her and used her death as a pretext to infiltrate a Russian prison and get close to Bogdan, an IMF source on Hendricks. Relieved of his guilt, Brandt accepts his mission while Hunt watches Julia from afar. They share a smile before he goes off on his next mission.
Review Mission Impossible IV: Ghost Protocol (DVD)
Ethan Hunt, zkušený operativec agentury Impossible Mission Force (IMF) provádějící akce po celém světě je momentálně v moskevském kriminále a odpykává si trest za šestinásobnou vraždu.
Nemá tam však zůstat příliš dlouho, neboť kolegové z IMF ho plánují v nejbližších chvílích dostat ven během vyvolané vězeňské vzpoury. Po efektním útěku je kolegy agenty zasvěcen do jejich mise. Utvoří tedy tým sestávající z čerstvě povýšeného technického experta Benji Dunna, agentky Jane Carter a Ethana Hunta v roli šéfa týmu. Jejich cílem se stává osoba blízká ruskému Kremlu vystupující pod krycím jménem Kobalt a ve hře jsou propriety potřebné k ovládání ruských jaderných zbraní. Špiónské kroky Hunta a spol. tedy logicky vedou do Kremlu, kam se vloudí za podpory důmyslné technické podpory. Těsně se však minou s Kobaltem, který ve stejnou dobu krade nukleární ovládací zařízení, a jen taktak uniknou před zametacím devastujícím výbuchem ničícím část kremelských interiérů. Agent Hunt se po dalším útěku, tentokrát z nemocnice, setká s americkým odpovědným ministrem, který mu sdělí, že Rusové zjistili, že v okolí výbuchu tajně operovala americká jednotka, v důsledku čehož americký prezident vyhlásil tzv. Ghost Protokol. Tímto Huntův tým odřízl od vládní podpory, zázemí, výzbroje apod. Ministr předá Ethanovi podrobnosti další mise a do skupiny jim přibude čtvrtý člen, hlavní analytik se speciálním výcvikem, William Brandt. Jakmile je zase celá skupina pohromadě a vyjasní si situaci, rozhodnou se všichni jednomyslně a neochvějně o přijetí akce, jejímž cílem je tentokrát získat ovládací kódy k jaderným raketám a překazit plány šílenému megalomanovi Kurtu Hendricksovi, kterým není nikdo jiný, než náš starý známý Kobalt a který hodlá nastolit světový mír rozpoutáním nukleární války. Cesta za úspěšným splněním úkolu tak vede z Ruska, přes Spojené arabské emiráty až do Indie a celý tým, nejvíce však Hunta, to bude stát ještě mnoho síly a nervů, než bude moci pronést hlášku "mise splněna".

Děj čtvrtého dílu Mission: Impossible je jedna velká dech beroucí jízda, kdy se stále něco děje. Někdo někam leze, padá, skáče, pere se a střílí. Zápletka filmu sice působí jako z libovolné staré "bondovky", avšak zpracování je navýsost aktuální a současné. Bojové scény jsou nasnímány efektně v takřka bournovsko-civilním stylu. Agenti používají super nejmodernější vychytávky špionských i jiných technologií. Podíváme se do atraktivních destinací, kdy za zmínku stojí mimo jiné výborná adrenalinová scéna na nejvyšší budově světa dubajské Burj Khalifa, která rozhodně zrychlí tep každému divákovi trpící závratí. Pro nás Čechy je také zajímavé, že velká část filmu se natáčela v Praze, Mladé Boleslavi a na dalších místech České republiky, která jdou krásně poznat. Je sice pravda, že Praha hraje Moskvu a Pražský hrad s Vyšehradem suplují vnitřek Kremlu, to však není důvod k zármutku. Jednu z vedlejších rolí si vystřihl i český herec Pavel Kříž.

Jednoznačně další kladné body filmu přidává i velká míra humoru, a to jak situačního tak slovního, jehož hlavním původcem je technik Benji, čímž nám tvůrci dávají pomrkáváním najevo, že všechnu tu překombinovanost v ději nemysleli až tak vážně a že jde hlavně o zábavu. Pro absolutní vychutnání filmu, musíte sice přijmout fakt, že agentky a nájemné vražedkyně jsou neodolatelně krásné, sexy ženy, že jde o svět, kde se každý s každým zná a kombinovaný, složitý a nepravděpodobný plán do sebe zapadá jak ozubená kola v orloji, ale vzhledem k tomu, že na přemýšlení nebudete mít při sledování filmu moc času, myslím, že není problém na hru tvůrců přistoupit.
Po čtvrté přichází Tom Cruise jako agent Ethan Hunt. Čím je starší, tím je lepší. Už to není ten prvoplánový krasavec, ale věk mu dodal také nějaké mužné charisma, i když jako heterosexuální muž, nejsem ten pravý na posuzování Tomova sexappealu. Každopádně Ethan Hunt rovná se Tom Cruise ve své životní filmové sérii. Kdyby ho hrál někdo jiný, tak by to byl už jiný film.

Výborné výkony podávají také ostatní členové Huntova týmu. Jmenovitě pak Simon Pegg jako technik Benji, jehož suše pronášené vtípky nedají zapomenout na Peggovi starší britské komedie. Dále potěší Jeremy Renner v roli agenta Brandta, který klame tělem a z uhlazeného analytika plynule přechází do zkušeného bitkaře. Navíc Renner pomalu, ale jistě stoupá k větším a zásadnějším rolím a již se těším na jeho Hawkeye v právě natáčených Avengerech. Ženský prvek zastupuje Paula Patton, jako agentka Jane Carter, kterou za splněním úkolu žene nejen agenturní čest, ale i pomsta. Její naštvanost, odbornost i bojový výcvik jsem jí věřil a během bojových scén jsem neměl pocit trapnosti a nepatřičnosti, který občas v podobných scénách v jiných filmech mívám.

Režisérovi Bradu Birdovi se podařilo natočit výborný film, který svou kvalitou nijak nezaostává za předchozími díly a pro mne osobně je v lecčem i překonává. Uznání si zaslouží i vzhledem k tomu, že jde vlastně o jeho první hraný film, neboť zatím má na kontě pouze úspěšné animované snímky jako např. Ratatouille a Úžasňákovi.
Film lze stoprocentně doporučit všem milovníkům akčních filmů a nejen fanouškům Toma Cruise. Pobavíte se, zasmějete a užijete si napětí, které vás na začátku snímku chytne a pustí až se startem závěrečných titulků.


Author: Staka
Photo gallery from review Mission Impossible IV: Ghost Protocol (DVD)
Related products
Popular categories:4K movies |3D movies |Blu-ray movies |DVD movies |News on DVD |News on Blu-ray |Action movies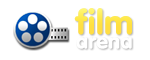 | | | | |
| --- | --- | --- | --- |
| About Company | How to purchase | Assortment | Partner sites |