We accept these credit cards:




We are certified:
American Gangster (4K Ultra HD + Blu-ray)
Price:

809 CZK (31,73 €)


(including VAT 21%)

Retail price:
899 CZK (

35,26

€)
Save:
90 CZK

(3,53 €)
Sound:

DTS:X english
DTS-HD Master 5.1 english
DTS 5.1 czech
DTS 5.1 hungarian
DTS 5.1 VO polish
DTS 5.1 russian

Subtitles:
english for the Deaf, czech, hungarian, polish, romanian, greek
Length:
157 minut
Cast:
Denzel Washington, Russell Crowe, Chiwetel Ejiofor, Josh Brolin, Ted Levine, Roger Guenveur Smith, John Hawkes, and more >
Directed:
Ridley Scott
Sharing:
Watchdog:
watchdog
American Gangster 4K Ultra HD Blu-ray + Blu-ray (2BD)
Following the death of his employer and mentor, Bumpy Johnson, Frank Lucas establishes himself as the number one importer of heroin in the Harlem district of Manhattan. He does so by buying heroin directly from the source in South East Asia and he comes up with a unique way of importing the drugs into the United States.
As a result, his product is superior to what is currently available on the street and his prices are lower. His alliance with the New York Mafia ensures his position. It is also the story of a dedicated and honest policeman, Richie Roberts, who heads up a joint narcotics task force with the Federal government. Based on a true story.
Trailer
American Gangster
The film opens with Bumpy Johnson (Clarence Williams III) and Frank Lucas (Denzel Washington) pouring gas on a man and then lighting him on fire. As the man screams in pain, Frank shoots him. Bumpy runs Harlem in 1968 and says to Frank that big business in taking over and there is no more room for the little guy. He has a heart attack and dies. We see other mobsters showing up to this funeral.

Meanwhile Richie Roberts (Russell Crowe) is a detective who is taking classes to become a lawyer and hates public speaking. He and his partner find a million dollars in cash and they argue about turning it in, but Richie turns it in anyway. His co-workers treat him as a punk because of that.

Frank is unhappy with the way the mob is being run and it seems he always has to pay this other mobster named Tango off. It is also hard to find good drugs. Frank sees on T.V. that drugs are very cheap in Vietnam and so he buys a passport and goes to visit his cousin who owns a night club in Vietnam.

It switches back to Richie whose marriage is failing because his wife says he is never with his kid. After they divorce, his wife says she and her son are moving to Vegas.

Frank makes a deal with his cousin to get heroin back to the U.S. by smuggling it in coffins of dead soldiers returning from Vietnam. He goes to Nam to talk to his future provider directly. Since there is no middle man, Frank can sell heroin cheaper than anyone else in New York; it is also pure heroin nicknamed blue magic.

It switches back to Richie who gets a phone call in the middle of the night from his partner who is flipping out because he killed a guy. They bandage the dead guy's neck to make it look like he isn't dead. Richie tells his partner that he needs help because he is hooked and that is why he killed the guy in the first place. His partner gets mad and jumps out of the ambulance. His partner says that it was Richie's fault to begin with, because he takes drugs to forget that everybody at the police station sneers at him.

Frank at this point is doing very well. He owns several nightclubs and moves his brothers and mom to New York and buys his mom a very nice house, a mansion with a huge garden.

We see Richie trying to fight for custody but it turns out that his chances aren't that good because even though he's an honest cop he hangs out with bad people (e.g. his son's godfather) and likes to sleep with hookers. He even has sex with his lawyer.

Frank gets his brothers to help him sell his drugs and gives them good money for doing their job. He yells at one of them for dressing too nice because he feels that if you dress too nice you draw attention to yourself. It is also at this point that he meets Eva (Lymari Nadal), a Puerto Rican Beauty Queen, and falls head over heels for her.

Richie's partner overdoses on drugs which promotes Richie to start a Narcotics Unit and go after the big guys, not any small time dealers. They aren't too successful at first so Richie decides to starts on the streets. He discovers Blue Magic and tries to figure out who could sell such powerful stuff so cheaply. He goes to New York to track it down and runs into detective Trupo (Josh Brolin). Trupo doesn't like him much and tells Richie not to come back to New York again because this isn't his jurisdiction.

One night Frank and his girlfriend go to a Muhammad Ali match and he sits right up front and has better seats than some of the world's biggest entertainers. He also shakes hands with Joe Louis. Richie sees this and gets the license plate number from the limo Frank was riding in. Richie is not the only one who notices this: Trupo stops Frank's car crammed with drugs and takes them away, and tells him that he wants his share of the money he's making, 10,000 dollars each month. When he arrives home, Frank throws the expensive coat which has put him under the spotlight into the chimney to burn.

Richie discovers that the man he saw was Frank Lucas and wants to bring him down. The only problem is Richie has no evidence that Frank is a drug dealer.

Frank gets married to Eva and runs into detective Trupo, who wants ten thousand dollars a month to keep his mouth shut. Frank also deals with local competition mobster Nicky Barnes (Cuba Gooding Jr.) who is selling heroin under the name of Blue Magic, but it isn't blue magic. Frank and his wife almost get shot by an unknown. We never find out who it is, but we are lead to think that it was Nicky.

One night Richie sees one of Frank's men almost kill his girlfriend. Instead of putting the guy in prison they have him wear a wire. This is where Richie learns how Frank gets heroin back into the U.S.

Things don't look too good for Frank now. Since the war is over he can't get his drugs back into the U.S. Richie searches a U.S. plane but finds no drugs. He also teams up with Trupo who is mad at Frank for blowing up his car. Trupo searches Frank's house. Richie gets into an argument with some U.S. General or something because Richie is making it look like the U.S. military is smuggling drugs. Richie's men find drugs in coffins located at a warehouse and invade. There is a huge shoot out and they arrest Frank while he is at church.

Richie and Frank finally meet and Frank says he doesn't give a fuck what happens to him. However, Richie offers him a deal: if he turns in all his outshore accounts and he gives in all the corrupt cops' names, he will have a more lenient sentence.

Frank turns in other drug dealers and crooked cops and gets his sentence reduced because he is being so helpful to police. Richie also gives up custody of his kid and lets his wife take him to Vegas. Frank is released from prison in the 1990s.



Related products
Popular categories:4K movies |3D movies |Blu-ray movies |DVD movies |News on DVD |News on Blu-ray |Action movies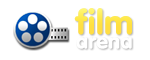 | | | | |
| --- | --- | --- | --- |
| About Company | How to purchase | Assortment | Partner sites |