We accept these credit cards:




We are certified:
The Hobbit: The Battle of the Five Armies 3D 3D + 2D Extended cut (2 Blu-ray 3D + 3 Blu-ray)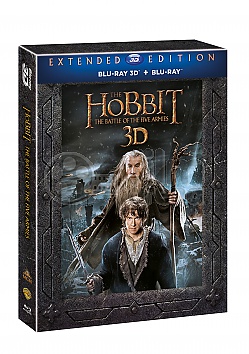 Price:

1 199 CZK (49,05 €)


(including VAT 21%)

Sound:

DTS-HD Master 7.1 english
Dolby Digital 5.1 czech
Dolby Digital 5.1 hungarian
Dolby Digital 5.1 (VO) polish
Dolby Digital 5.1 russian

Subtitles:
english for the Deaf, arabic, czech, danish, estonian, finnish, hebrew, icelandic, hungarian, norwegian, polish, portuguese, romanian, russian, swedish
Length:
164 min.
Cast:
Martin Freeman, Stephen Hunter, Peter Hambleton, Ian McKellen, James Nesbitt, Jeffrey Thomas, John Callen, and more >

Graham McTavish

,

Mark Hadlow

,

Richard Armitage

,

Orlando Bloom

,

Cate Blanchett

,

Elijah Wood

,

Andy Serkis

,

Hugo Weaving

,

Christopher Lee

,

Lee Pace

,

Dean O'Gorman

,

Aidan Turner

,

Ian Holm

,

Evangeline Lilly

,

Adam Brown

,

Jed Brophy

,

Conan Stevens

,

William Kircher

,

Sylvester McCoy

,

Ken Stott

,

Stephen Fry

,

Billy Connolly

Directed:
Peter Jackson
Sharing:
Watchdog:
watchdog
Review:
HOBIT: Bitva pěti armád 3D + 2D / 5BD Prodloužená verze
The Hobbit: The Battle of the Five Armies Extended cut
"Hobit: Bitva pěti armád" uzavírá epické dobrodružství Bilbo Pytlíka, Thorina Pavézy a skupiny trpaslíků.
Když se jim v boji proti draku Šmakovi podařilo dobýt zpět svou vlast, nechtěně vypustili do světa smrtící sílu. Rozzuřený Šmak dští svůj spalující hněv na bezbranné muže, ženy a děti v Jezerním městě. Thorinova posedlost hromaděním znovu nabytého pokladu, kterému i přes Bilbovu snahu obětuje přátelství i čest, dožene Hobita k zoufalému a nebezpečnému rozhodnutí.
Ale ještě větší nebezpečí je čeká. Sauron, o jehož krocích nikdo kromě čaroděje Gandalfa nic netuší, tajně vyslal obrovskou armádu Skřetů, aby zaútočila na Osamělou horu. S tím, jak se stahují mračna stupňujícího se konfliktu, jsou Trpaslíci, Elfové a Lidé postaveni před volbu, zda se sjednotí či budou zničeni. Budoucnost Středozemě visí na vlásku a v epické bitvě pěti armád bojuje Bilbo o život svůj i svých přátel.
Trailer
The Hobbit: The Battle of the Five Armies Unboxing
Bonuses to The Hobbit: The Battle of the Five Armies 3D 3D + 2D Extended cut (2 Blu-ray 3D + 3 Blu-ray)
#
Name
Length
Video
Audio
Subtitles
1.
New Zeland: Home Of Middle-Earth - Part 3
00:06:07
HD 1080p
english
english, czech, hungarian, polish, portuguese, russian
2.
Trailer #1 (Trailers)
00:01:57
HD 1080p
english
english, czech, hungarian, polish, portuguese, russian
3.
Trailer #2 (Trailers)
00:02:33
HD 1080p
english
english, czech, hungarian, polish, portuguese, russian
4.
Legacy Trailer (Trailers)
00:02:46
HD 1080p
english
english, czech, hungarian, polish, portuguese, russian
Overall: Quantity: 4, The total length of bonuses: 00:13:23
#
Name
Length
Video
Audio
Subtitles
1.
Filmmakers's Commentary
00:00:00
On/Off
english
chinese
2.
New Zeland: Home Of Middle-Earth - Part 3
00:06:07
HD 1080p
english
english, czech, chinese, chinese, korean, hungarian, polish, portuguese, russian, thai
3.
Trailer #1 (Trailers)
00:01:57
HD 1080p
english
english, czech, chinese, chinese, korean, hungarian, polish, portuguese, russian, thai
4.
Trailer #2 (Trailers)
00:02:33
HD 1080p
english
english, czech, chinese, chinese, korean, hungarian, polish, portuguese, russian, thai
5.
Legacy Trailer (Trailers)
00:02:46
HD 1080p
english
english, czech, chinese, chinese, korean, hungarian, polish, portuguese, russian, thai
Overall: Quantity: 5, The total length of bonuses: 00:13:23
#
Name
Length
Video
Audio
Subtitles
1.
Opening
00:03:46
HD 1080p
english
english, czech, chinese, chinese, french, dutch, italian, castilian, korean, hungarian, german, polish, portuguese, russian, spanish, thai
2.
In The Dungeons Of The Necromancer
00:30:08
HD 1080p
english
english, czech, chinese, chinese, french, dutch, italian, castilian, korean, hungarian, german, polish, portuguese, russian, spanish, thai
3.
Fire And Water
00:30:02
HD 1080p
english
english, czech, chinese, chinese, french, dutch, italian, castilian, korean, hungarian, german, polish, portuguese, russian, spanish, thai
4.
Under The Shadow Of The Mountain
00:18:03
HD 1080p
english
english, czech, chinese, chinese, french, dutch, italian, castilian, korean, hungarian, german, polish, portuguese, russian, spanish, thai
5.
In The Wake Of The Dragon
00:27:28
HD 1080p
english
english, czech, chinese, chinese, french, dutch, italian, castilian, korean, hungarian, german, polish, portuguese, russian, spanish, thai
6.
The Gathering Of The Clouds
00:30:10
HD 1080p
english
english, czech, chinese, chinese, french, dutch, italian, castilian, korean, hungarian, german, polish, portuguese, russian, spanish, thai
7.
Many Partings
00:30:02
HD 1080p
english
english, czech, chinese, chinese, french, dutch, italian, castilian, korean, hungarian, german, polish, portuguese, russian, spanish, thai
8.
The Clouds Burst
00:29:49
HD 1080p
english
english, czech, chinese, chinese, french, dutch, italian, castilian, korean, hungarian, german, polish, portuguese, russian, spanish, thai
9.
A Last Desperate Stand
00:30:12
HD 1080p
english
english, czech, chinese, chinese, french, dutch, italian, castilian, korean, hungarian, german, polish, portuguese, russian, spanish, thai
10.
Out From Gate
00:30:10
HD 1080p
english
english, czech, chinese, chinese, french, dutch, italian, castilian, korean, hungarian, german, polish, portuguese, russian, spanish, thai
11.
The Last Stage
00:34:05
HD 1080p
english
english, czech, chinese, chinese, french, dutch, italian, castilian, korean, hungarian, german, polish, portuguese, russian, spanish, thai
12.
Credits
00:04:03
HD 1080p
english
english, czech, chinese, chinese, french, dutch, italian, castilian, korean, hungarian, german, polish, portuguese, russian, spanish, thai
Overall: Quantity: 12, The total length of bonuses: 04:57:58
#
Name
Length
Video
Audio
Subtitles
1.
A Master Plan, Long In The Making (Beneath The Thunder Forging A Battle Of Five Armies)
00:30:18
HD 1080p
english
english, czech, chinese, chinese, french, dutch, italian, castilian, korean, hungarian, german, polish, portuguese, russian, spanish, thai
2.
On The Front Lines Of A Virtual Battlefield (Beneath The Thunder Forging A Battle Of Five Armies)
00:30:08
HD 1080p
english
english, czech, chinese, chinese, french, dutch, italian, castilian, korean, hungarian, german, polish, portuguese, russian, spanish, thai
3.
Turning the Tide (Beneath The Thunder Forging A Battle Of Five Armies)
00:29:49
HD 1080p
english
english, czech, chinese, chinese, french, dutch, italian, castilian, korean, hungarian, german, polish, portuguese, russian, spanish, thai
4.
Tauriel: Daughter Of The Forest (The Peoples And Denizens of Middle-Earth)
00:27:55
HD 1080p
english
english, czech, chinese, chinese, french, dutch, italian, castilian, korean, hungarian, german, polish, portuguese, russian, spanish, thai
5.
Thranduil: The King Of Wood And Stone (The Peoples And Denizens of Middle-Earth)
00:30:17
HD 1080p
english
english, czech, chinese, chinese, french, dutch, italian, castilian, korean, hungarian, german, polish, portuguese, russian, spanish, thai
6.
Dain Tronfoot: Lord Of The Iron Hills (The Peoples And Denizens of Middle-Earth)
00:30:16
HD 1080p
english
english, czech, chinese, chinese, french, dutch, italian, castilian, korean, hungarian, german, polish, portuguese, russian, spanish, thai
7.
Dale: The City Of Men (Realms Of The Third Age: From The City Of Dale To The Halls Of Erebor)
00:30:18
HD 1080p
english
english, czech, chinese, chinese, french, dutch, italian, castilian, korean, hungarian, german, polish, portuguese, russian, spanish, thai
8.
Do Guldur: The Hill OF Sorcery (Realms Of The Third Age: From The City Of Dale To The Halls Of Erebor)
00:30:14
HD 1080p
english
english, czech, chinese, chinese, french, dutch, italian, castilian, korean, hungarian, german, polish, portuguese, russian, spanish, thai
9.
Erebor: The Lonely Mountain (Realms Of The Third Age: From The City Of Dale To The Halls Of Erebor)
00:30:16
HD 1080p
english
english, czech, chinese, chinese, french, dutch, italian, castilian, korean, hungarian, german, polish, portuguese, russian, spanish, thai
10.
Farewell, Friends!
00:32:56
HD 1080p
english
english, czech, chinese, chinese, french, dutch, italian, castilian, korean, hungarian, german, polish, portuguese, russian, spanish, thai
11.
Butt-Numb-A-Thon 2011 Greeting (Bonus Features)
00:11:43
HD 1080p
english
english, czech, chinese, chinese, french, dutch, italian, castilian, korean, hungarian, german, polish, portuguese, russian, spanish, thai
12.
"Rivers Of Gold" Music Video (Bonus Features)
00:04:32
HD 1080p
english
english, czech, chinese, chinese, french, dutch, italian, castilian, korean, hungarian, german, polish, portuguese, russian, spanish, thai
13.
The Realm Adam Brown (Bonus Features)
00:05:25
HD 1080p
english
english, czech, chinese, chinese, french, dutch, italian, castilian, korean, hungarian, german, polish, portuguese, russian, spanish, thai
14.
Andrew Leslie Remembered
00:05:47
HD 1080p
english
english, czech, chinese, chinese, french, dutch, italian, castilian, korean, hungarian, german, polish, portuguese, russian, spanish, thai
15.
Credits
00:05:09
HD 1080p
english
english, czech, chinese, chinese, french, dutch, italian, castilian, korean, hungarian, german, polish, portuguese, russian, spanish, thai
Overall: Quantity: 15, The total length of bonuses: 05:35:03
Related products
Popular categories:4K movies |3D movies |Blu-ray movies |DVD movies |News on DVD |News on Blu-ray |Action movies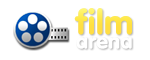 | | | | |
| --- | --- | --- | --- |
| About Company | How to purchase | Assortment | Partner sites |