We accept these credit cards:




We are certified:
FAC #139 KING KONG FullSlip XL + Lenticular 3D Magnet 4K Ultra HD Steelbook™ Extended cut Limited Collector's Edition - numbered (4K Ultra HD + 2 Blu-ray)
Price:

2 999 CZK (131,98 €)


(including VAT 21%)
Sound:

DTS-HD Master 5.1 english
DTS:X english
DTS 5.1 czech
DTS 5.1 VO polish

Subtitles:
english, english for the Deaf, czech, polish
Length:
187 minut
Cast:
Naomi Watts, Jack Black, Adrien Brody, Andy Serkis, Jamie Bell, Colin Hanks, Kyle Chandler, and more >
Directed:
Peter Jackson
Sharing:
Watchdog:
watchdog
King Kong / 4K UHD + BD + BD bonus / sTEELbOOK 3BD
EXTENDED DIRECTOR'S CUT 200 MINUTES ON 4K ULTRA HD BLU-RAY
FAC #139 KING KONG FullSlip XL Premium SteelBook Limited Numbered Edition
Dear Collectors,
we are so happy that we can finally announce FAC #139 KING KONG premium edition in FILMARENA COLLECTION.
As you may know, we were going to release KING KONG premium edition several years ago but we had problems with the batch of SteelBook delivery (a lot of them were damaged) and we, therefore, had to shift our plan and wait for another option.
Now we are ready to present to you FAC #139 KING KONG FullSlip XL + Lenticular 3D Magnet which includes:
- Exclusive FullSlip Case XL with an unforgettable lamination
- WWA Generic SteelBook / 3-disc / matt
- 4K Ultra HD Blu-ray + Blu-ray + Bonus Blu-ray
- Director's Cut (only on 4K disc) + Theatrical Cut (4K disc / Blu-ray disc)
- Exclusive collector's booklet 36-page
- Exclusive collector's lenticular 3D magnet
- Exclusive collector's folder
- Exclusive character cards
- Exclusive photo cards
- Exclusive collector's double-side coaster
- Exclusive collector's plastic numbering card and hologram
- Exclusive outer edition label sticker.
We kindly inform you that this premium edition might be delayed multiple times.
Thank you for your understanding.
Team FA
DISC CONFIGURATION:

4K ULTRA HD BLU-RAY:
2160p, UHD, 16:9, 2.35:1, BD 100 GB
RUNNING TIME: 187 min. + Ext. 200 min.
4K ULTRA HD AUDIO:
DTS Headphone X: English
DTS X: English
DTS Digital Surround 5.1: Czech, French European, Polish V.O.
4K ULTRA HD SUBTITLES: Czech, English SDH, Complex Mandarin, Danish, Dutch, Finnish, French European, Greek, Norwegian, Polish, Swedish
BLU-RAY DISCS (MOVIE + BONUS):
1080p, High Definition, 16:9, 2.35:1 and 1.78:1,
BD 50 and BD 50
RUNNING TIME: 187 and 831 min.
BLU-RAY MOVIE DISC AUDIO:
DTS-HD MASTER AUDIO 5.1: English
DTS SURROUND 5.1: Czech, Brazilian Portuguese, Hungarian, Latin American Spanish, Polish V.O., Russian, Thai
BLU-RAY MOVIE DISC SUBTITLES: Czech, English SDH, Brazilian, Bulgarian, Croatian, Hebrew, Hungarian, Icelandic, Latin American Spanish, Polish, Romanian, Thai, Turkish
BONUS DISC AUDIO: Dolby Digital 2.0: English
BONUS DISC SUBTITLES: English, French European, German
Further information and images we plan to release gradually.
We look forward to your pre-orders.
Thank you for your support.
Best regards,
Team FA
---

Carl Denham needs to finish his movie and has the perfect location; Skull Island. But he still needs to find a leading lady. This 'soon-to-be-unfortunate' soul is Ann Darrow. No one knows what they will encounter on this island and why it is so mysterious, but once they reach it, they will soon find out. Living on this hidden island is a giant gorilla and this beast now has Ann is its grasps. Carl and Ann's new love, Jack Driscoll must travel through the jungle looking for Kong and Ann, whilst avoiding all sorts of creatures and beasts. But Carl has another plan in mind.
King Kong
In 1933, during the Great Depression, vaudeville actress Ann Darrow (Naomi Watts) is unemployed and hungry in New York City. When she steals an apple, filmmaker Carl Denham (Jack Black) comes to her aid, producing a nickel that she "dropped" so she can pay the vendor. Carl is about to leave on a tramp steamer to finish his latest movie in Singapore, and he has been looking for an actress to replace the leading lady who has dropped out. He convinces Darrow to take the part; she's persuaded when she learns that the script is being written by her favorite playwright, Jack Driscoll. As the ship prepares to sail -- a departure Carl has hurried along because his backers have already pulled the plug on his funding -- Driscoll (Adrien Brody) stops by to drop off the script, however he hasn't finished it yet. Carl distracts Jack by writing him a check. The delay is just long enough for the ship to cast off, trapping Jack on board and assuring Carl that the now captive scriptwriter will complete his task.

Denham has a map of the mysterious Skull Island, and he pays the steamer captain, Englehorn (Thomas Kretschmann), to sail to the island before going to Singapore. En route, Jack Driscoll falls in love with Darrow. Jimmy (Jamie Bell), the youngest member of the crew, is reading Joseph Conrad's Heart of Darkness. He discusses the book with Mr. Hayes (Evan Parke), the first mate, observing at one point that "it's not an adventure story."

The ship, arriving in a dense fog, actually collides with the island. Carl takes a party ashore, where they discover the ruins of an old civilization and encounter the unsettling natives. At first all they see are old women and children, so they believe themselves to be relatively safe. However, their seeming good fortune doesn't last long; one of the film crew is run through with a spear and dies on the spot. The natives grab the others and just as one of them is preparing to crush Denham's skull, Captain Englehorn and his crew show up and start shooting at the natives. The filmmakers and crew manage to escape back to the steamer, but it's still aground. While they work to free the ship, a native sneaks aboard and kidnaps Ann. Driscoll goes looking for Darrow after finding a skull charm on the deck, only to realize she had been taken. He alerts the others and they prepare to go after her.

Darrow is dragged, struggling, through the water and up the rocky shore. She is carried to the top of a huge, elaborately carved rock wall at the edge of the village, adorned with a necklace made of bones and claws, and tied to a wooden framework that tilts out from the wall, carrying her across a gorge to small platform on the other side. Out of the jungle comes Kong, an enormous ape. He pulls Darrow loose and carries her away.

The film crew and some of the ship's crew, led by first mate Hayes, go into the jungle to rescue Darrow. The captain gives them 24 hours. The jungle is a dangerous place and several of the rescue party die when they are attacked by dinosaurs, then by giant insects. Darrow's attempts to escape from Kong are futile, so she entertains him with dancing and gymnastics. He enjoys it so much that he won't let her stop, pushing and poking her when she tries to rest. She gets angry and Kong goes away, chastened (in part, it must be said, by a boulder that fortuitously falls on his head). Darrow, losing no time, runs in the other direction.

She quickly draws the attention of a carnivorous dinosaur, which gives chase, starting a long and heart-stopping fight sequence in which every escape takes her out of the frying pan into the fire. Kong arrives as the dinosaur corners Darrow; the ape picks her up to take her out of harm's way, only to be faced with a second dinosaur. Displaying tremendous strength and determination, he fends them both off for a while one-handed; when she's knocked out of his hand, he catches her with his foot. The fight carries the four of them to the brink of a vine-festooned gorge, where Kong (never letting go of Darrow) forces first one and then the other dinosaur over the edge. But the second one clamps its jaws on his wrist as it falls, pulling Kong down with it. He finally drops Darrow, who becomes entangled in the convenient vines on way down. So, unfortunately, does one of the dinosaurs, and the pendulum motion brings it dangerously close to her every few seconds. Meanwhile Kong struggles with the other dinosaur, also tangled in the vines some distance below. Darrow eventually falls to the bottom of the gorge, landing in shallow water bordered by grassland, but one of the dinos lands nearby and comes right after her. Kong, however, catches up with it and fends it off again. As the adversaries face off after a brief tangle, Darrow stands between them and backs, reluctantly, to shelter between Kong's feet where the dinosaur can't get to her. Kong kills the dinosaur by prying open its jaws. When he departs, Darrow runs after him; he tosses her up to ride on his shoulder.

Later, Kong and Darrow watch the sun set from the top of a mountain and she tells him it is beautiful as she taps her chest to convey how the beauty of it has touched her. Eventually she falls asleep in his hand as he yawns from exhaustion. When the ape falls asleep, Driscoll finds them and, after a battle with huge bats, they escape back to the ruins where the rest of the party have gathered to try to capture Kong.

Upset that the woman escaped, a furious Kong pursues them back to the ruins to try to get her back. Darrow begs them to stop and to let the great ape be. When Kong gets near she pleads with him to 'just go back' but he doesn't. He continues to try to get her back. The film crew uses chloroform (supplied by the captain) to subdue him and, after a lengthy struggle, Kong is captured and taken back to New York.

In New York, Kong is billed as "KING KONG: The Eighth Wonder of the World" at the Alhambra Theater, where Denham and his producers show the big ape for money. They have hired another woman to play the part of Ann Darrow in a re-enactment of the sacrifice. They reportedly had offered the real Ann lots of money to play the part but she refused. Driscoll comes to the Alhambra looking for Darrow, only to find that she isn't there. As he and Carl's assistant Preston (Colin Hanks) look on, Preston tells him that Denham was right -- there is some mystery left in the world, and everyone can have a piece of it for the price of an admission ticket. Driscoll comments that Denham can't help destroying the things he loves. When the curtain goes up, it reveals (to the gasps of the audience) a Kong who seems depressed and lethargic. He perks up a little when they bring out the woman pretending to be Ann Darrow, but he becomes agitated when he realizes she is not the real Ann. Although secured with chains, Kong is lonely for Ann and in a strange and foreign place. Confused and frightened by the crowd and the flashes of the press cameras, he easily breaks free. The audience panics and runs and Kong, who sees and remembers Driscoll, chases him from the theater and gets out into the wintry streets of New York. As passersby scream and run for cover around him, Kong picks up and discards several young blonde women, apparently looking for Ann Darrow. Working at the the De Luxe Theater, Darrow hears the police sirens and people screaming as the ape creates havoc on the streets.

When Kong finally finds Darrow -- led to her by Driscoll -- he picks her up and they end up in Central Park where they have a few peaceful, blissful minutes to themselves playing on a frozen lake. Their quiet time ends when the army comes after Kong with artillery shells. Kong takes Darrow and flees to high ground, which in Manhattan means skyscrapers. He climbs to the top of the Empire State Building with her. When the air force attacks, Darrow screams to them to stop but finally the big ape -- having put Darrow safely down -- falls to his death. Around the body of Kong a large crowd has gathered when Carl Denham shows up. "The airplanes got him," says a man. "It wasn't the airplanes," replies Denham. "It was beauty killed the beast."
Related products
Popular categories:4K movies |3D movies |Blu-ray movies |DVD movies |News on DVD |News on Blu-ray |Action movies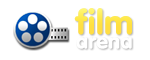 | | | | |
| --- | --- | --- | --- |
| About Company | How to purchase | Assortment | Partner sites |