We accept these credit cards:




We are certified:
Transformers: Age of Extinction 3D + 2D Steelbook™ Limited Edition + Gift Steelbook's™ foil (Blu-ray 3D + 2 Blu-ray)
Price:

799 CZK (34,04 €)


(including VAT 21%)

Sound:

Dolby Atmos english
Dolby Digital 5.1 czech
Dolby Digital 5.1 hungarian
Dolby Digital 5.1 german
Dolby Digital 5.1 turkish

Subtitles:
english, czech, icelandic, hungarian, german, portuguese, greek, slovak, turkish
Length:
165 min.
Cast:
Mark Wahlberg, Jack Reynor, Nicola Peltz, Stanley Tucci
Directed:
Michael Bay
Sharing:
Watchdog:
watchdog
Review:
Transformers 4: ZÁNIK 3D + 2D / STEELBOOK 3BD
Transformers: Age of Extinction STEELBOOK 3BD
TŘÍDISKOVÝ STEELBOOK S DEBOSEM PŘEDNÍ STRANY.
Automechanik Cade Yager (Walhberg) se snaží uživit sebe a svou dospívající dceru Tessu (Nicola Peltz) opravováním hodně nepojízdných vraků.
Zoufale se mu nedaří, ale jen do doby, než se z jednoho roztřískaného náklaďáku vyklube Transformer a zrovna ten nejdůležitější – Optimus Prime. Cade z toho jen těžko může mít radost, protože Amerika se ještě úplně nevzpamatovala ze souboje "hodných" Autobotů se "zlými" Deceptikony, který na konci třetího dílu zlikvidoval půlku Chicaga. Čtyři roky poté jsou všichni zástupci téhle mimozemské rasy na indexu a elitní vědecké mozky se snaží vytvořit pozemské Transformery, kteří by účinněji čelili podobným hrozbám.
Z minulosti ale víme, že cesta do pekel bývá dlážděná dobrými úmysly, a jinak tomu nebude ani v tomto případě. To však Cadea příliš netrápí. Zatím. Jako nový lidský parťák toho nejslavnějšího z Transformerů se ocitl nejen v hledáčku americké vlády, ale pronásledují ho i Optimovi krajané. Do toho všeho se jeho dcera zamilovala, s čímž jako otec rozhodně nemůže souhlasit. Čtvrtí Transformers kromě Wahlberga v hlavní roli přinesou ještě jednu zásadní novinku – Dinoboty, což jsou mechaničtí tvorové, kteří vypadají jako prehistoričtí ještěři. Vítejte v transformovaném Jurském parku.
V českém znění: Marek Holý - Mark Wahlberg (Cade), Rozita Erbanová - Nicola Peltz (Tessa), Roman Hájek - Stanley Tucci (Joshua), Jan Škvor - Jack Reynor (Shane), Zdeněk Maryška - Peter Cullen (Optimus Prime), Jan Vlasák - Kelsey Grammer (Harold Attinger), Vojtěch Hájek - T.J. Miller (Lucas), Ota Jirák - John Goodman (Hound), Pavel Šrom - Mark Ryan (Lockdown), Igor Bareš - John DiMaggio (Crosshairs), Libor Terš - Reno Wilson (Brains), Petr Gelnar - Frank Welker (Galvatron), Irena Máchová - Sophia Myles (Darcy), Tomáš Borůvka, Miloš Vávra, Ladislav Cigánek, Ludvík Král, Petr Neskusil, Otto Rošetzký, Zuzana Schulzová, René Slováčková, Marek Libert, Klára Jandová, Bohdan Tůma, Jiří Valšuba, Tomáš Juřička a další...
Zvukové formáty: česky DD 5.1 / anglicky 7.1.4. Surround Dolby Atmos / maďarsky DD 5.1 / německy DD 5.1 / polsky DD 5.1 / rusky DD 5.1 / turecky DD 5.1
Titulky: české, anglické, arabské, bulharské, estonské, hebrejské, islandské, litevské, lotyšské, maďarské, polské, rumunské, ruské, řecké, slovenské, turecké, ukrajinské
Obrazové formáty: 16:9 / 2,40:1

Bonusy:
2D bonusový disk:
• Michael Bay v akci
• Vznik zániku
• Generace 2
• Jízda o život
• Malé město, velký film
• Protokol aktivován
• Republika lidu
• Vzestup Dinobotů
• Poslední detaily
• Zase další hustej velkofilm
• Designové okénko
• TJ. Miller - hippie z farmy
• Upoutávky
• Angry Birds a Transformers

Titulky 2D bonus disk : české, slovenské, anglické, arabské, indonéské, malajsijské, bulharské, kantonské, mandarínské, mandarínsky (Tchaj-wan), estonské, řecké, hebrejské, hindské, maďarské, islandské, korejské, lotyšské, litevské, polské, portugalské (Evropa), rumunské, ruské , thajské, turecké, ukrajinské.
Titulky 3D disk: české, slovenské, anglické, řecké, německé, maďarské, islandské, portugalské (Evropa), turecké
Zvuky 2D bonus disk: DD 5.1 anglicky, upoutávka 3. DD 2.0. anglicky, Angry Birds a Tranformers 2.0 anglicky
TRANSFORMERS: AGE OF EXTINCTION UNBOXING
Bonuses to Transformers: Age of Extinction 3D + 2D Steelbook™ Limited Edition + Gift Steelbook's™ foil (Blu-ray 3D + 2 Blu-ray)
#
Name
Length
Video
Audio
Subtitles
1.
Bay On Action
00:10:45
HD 1080p
english
english, arabic, bulgarian, czech, chinese, estonian, hebrew, hindi, indonesian, icelandic, korean, lithuanian, latvian, hungarian, malay, polish, portuguese, romanian, russian, greek, slovak, tamil, thai, turkish, ukrainian
2.
Generation 2 (Evolution Within Extinction)
00:15:53
HD 1080p
english
english, arabic, bulgarian, czech, chinese, estonian, hebrew, hindi, indonesian, icelandic, korean, lithuanian, latvian, hungarian, malay, polish, portuguese, romanian, russian, greek, slovak, tamil, thai, turkish, ukrainian
3.
Drive Like Hell (Evolution Within Extinction)
00:13:29
HD 1080p
english
english, arabic, bulgarian, czech, chinese, estonian, hebrew, hindi, indonesian, icelandic, korean, lithuanian, latvian, hungarian, malay, polish, portuguese, romanian, russian, greek, slovak, tamil, thai, turkish, ukrainian
4.
Small Town, Big Movie (Evolution Within Extinction)
00:11:22
HD 1080p
english
english, arabic, bulgarian, czech, chinese, estonian, hebrew, hindi, indonesian, icelandic, korean, lithuanian, latvian, hungarian, malay, polish, portuguese, romanian, russian, greek, slovak, tamil, thai, turkish, ukrainian
5.
Shadow Protocol Activated (Evolution Within Extinction)
00:28:45
HD 1080p
english
english, arabic, bulgarian, czech, chinese, estonian, hebrew, hindi, indonesian, icelandic, korean, lithuanian, latvian, hungarian, malay, polish, portuguese, romanian, russian, greek, slovak, tamil, thai, turkish, ukrainian
6.
The Last Stand (Evolution Within Extinction)
00:11:03
HD 1080p
english
english, arabic, bulgarian, czech, chinese, estonian, hebrew, hindi, indonesian, icelandic, korean, lithuanian, latvian, hungarian, malay, polish, portuguese, romanian, russian, greek, slovak, tamil, thai, turkish, ukrainian
7.
The People's Republic (Evolution Within Extinction)
00:12:54
HD 1080p
english
english, arabic, bulgarian, czech, chinese, estonian, hebrew, hindi, indonesian, icelandic, korean, lithuanian, latvian, hungarian, malay, polish, portuguese, romanian, russian, greek, slovak, tamil, thai, turkish, ukrainian
8.
Rise Of The Dinobots (Evolution Within Extinction)
00:06:10
HD 1080p
english
english, arabic, bulgarian, czech, chinese, estonian, hebrew, hindi, indonesian, icelandic, korean, lithuanian, latvian, hungarian, malay, polish, portuguese, romanian, russian, greek, slovak, tamil, thai, turkish, ukrainian
9.
The Finishing Touch (Evolution Within Extinction)
00:23:10
HD 1080p
english
english, arabic, bulgarian, czech, chinese, estonian, hebrew, hindi, indonesian, icelandic, korean, lithuanian, latvian, hungarian, malay, polish, portuguese, romanian, russian, greek, slovak, tamil, thai, turkish, ukrainian
10.
Just Another Giant Effin' Movie
00:10:03
HD 1080p
english
english, arabic, bulgarian, czech, chinese, estonian, hebrew, hindi, indonesian, icelandic, korean, lithuanian, latvian, hungarian, malay, polish, portuguese, romanian, russian, greek, slovak, tamil, thai, turkish, ukrainian
11.
T.J. Miller: Farm Hippie
00:19:43
HD 1080p
english
english, arabic, bulgarian, czech, chinese, estonian, hebrew, hindi, indonesian, icelandic, korean, lithuanian, latvian, hungarian, malay, polish, portuguese, romanian, russian, greek, slovak, tamil, thai, turkish, ukrainian
12.
Trailer 1 (Trailers)
00:02:28
HD 1080p
english
-
13.
Trailer 2 (Trailers)
00:02:28
HD 1080p
english
-
14.
Kre-O Transformers: Take Us Through The Movies! (Trailers)
00:03:42
HD 1080p
english
-
15.
Angry Birds Transformers Origin Story (Trailers)
00:01:16
HD 1080p
english
-
Overall: Quantity: 15, The total length of bonuses: 02:53:11
Related products
Popular categories:4K movies |3D movies |Blu-ray movies |DVD movies |News on DVD |News on Blu-ray |Action movies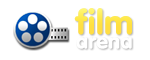 | | | | |
| --- | --- | --- | --- |
| About Company | How to purchase | Assortment | Partner sites |