FAC #103 PROMETHEUS: Pre-orders on premium limited numbered editions start on July 19, 2018, from 20:00 CET for all customers! Still collectible numbers will be able to pre-order in 3-day advance.

We accept these credit cards:




We are certified:
BASIC INSTINCT DigiBook Limited Collector's Edition (Blu-ray)
Price:

399 CZK (16,05 €)


(including VAT 21%)
Sound:

DTS-HD Master 5.1 english
DTS-HD Master 5.1 czech
DTS-HD Master 5.1 hungarian

Subtitles:
czech for the Deaf, czech, hungarian, romanian
Length:
127 minut
Cast:
Michael Douglas, Sharon Stone, George Dzundza, Jeanne Tripplehorn, Leilani Sarelle, Dorothy Malone, Wayne Knight, and more >
Directed:
Paul Verhoeven
Sharing:
Watchdog:
watchdog
Basic Instinct / Blu-ray Digibook
A former rock star, Johnny Boz, is brutally killed during sex, and the case is assigned to detective Nick Curran of the SFPD. During the investigation, Nick meets Catherine Tramell, a crime novelist who was Boz's girlfriend when he died. Catherine proves to be a very clever and manipulative woman, and though Nick is more or less convinced that she murdered Boz, he is unable to find any evidence. Later, when Nilsen, Nick's rival in the police, is killed, Nick suspects of Catherine's involvement in it. He then starts to play a dangerous lust-filled mind game with Catherine to nail her, but as their relationship progresses, the body count rises and contradicting evidences force Nick to start questioning his own suspicions about Catherine's guilt.
Trailer
Basic Instinct
Down-and-out detective SFPD Nick Curran is called to investigate the murder of a wealthy former rock star, Johnny Boz, who was brutally stabbed to death with an ice pick while having sex with a blonde woman. Boz had ties to the mayor and a mayor's aide hovers over them during their investigation. After the crime scene investigation, he sees Beth Garner, an SFPD psychiatrist that Internal Affairs has required him to see. She asks him about his drug and alcohol use and he says he's been clean and sober for three months.

The only lead the police have on Boz' murder is Catherine Tramell, a successful and extremely wealthy crime novelist who was the last person seen with Boz the night he died. Curran and fellow detective Gus Moran (George) look for Tramell at her Pacific Heights mansion, but they find only Roxy, Tramell's lesbian lover, is home. Roxy tells them Tramell is at her Stinson Beach beach house, and mentions that "she didn't do it, kill Johnny Boz". Curran and Moran go to the beach house to question Tramell and find her on a deckchair by the ocean. The two policemen introduce themselves, and Tramell says to Curran "I know who you are". They ask her questions about her relationship with Boz. She insists they weren't dating ("I wasn't dating him, I was fucking him"). Upon hearing that he is dead, she shows very little remorse, saying that she most misses their sexual encounters.

Both Morran and Gus discover that Tramell has written a novel about a former rock star who was killed in the exact same way - tied to the bed with a white scarf and stabbed multiple times with an ice-pick. They strongly suspect she murdered Boz. After another confrontation with the detectives, Tramell agrees to go to police headquarters to be interviewed about the murder. She asks to change into something "more appropriate" and returns wearing a short white miniskirt. During the interview she uncrosses and crosses her legs in a provocative manner, briefly exposing her genitalia, and the interrogators--especially Curran--are embarrassed and shocked.

She continuously calls Curran by his first name, Nick. Later that night, Curran goes to a bar with several of his co-workers. He resumes drinking after having been sober for three months. Officer Nielsen, an Internal Affairs officer who has been a major source of problems for Nick throughout his career, shows up, and he and Curran get into a argument. Beth Garner arrives and she and Nick then leave together. At Beth's apartment the two engage in heated sex. Although he had stopped smoking for some time, Nick asks for a cigarette, and Beth tells him where some cigarettes are before curtly and angrily telling Nick to leave.

In another suspicious development, Curran learns that Tramell's parents were both killed in an explosion on their boat when Tramell was an adolescent. Curran also learns that Tramell makes a habit out of befriending vicious murderers like a woman who stabbed her husband and children to death. Curran finds out during a visit to Tramell's house that she knows things about him that are confidential, things that only the psychiatrist Garner ought to know. Curran confronts Garner about Trammel's knowledge of his private life, and Curran reluctantly tells Curran that the IA investigator Nielsen was trying to get Curran off the force. Garner felt compelled to give Nielsen his private file to enable Nielsen and other IA investigators to evaluate Curran directly. Curran attacks Nielsen in his office, accusing him of having showed his psychological profile to Tramell. Nielsen screams back "You're through!"

Nielsen is found dead later that night in his car with a single gunshot wound to the head from a .38 pistol. Other officers believe Curran may have motive. A torrid sexual affair then begins between Curran and Tramell, with an initial air of a cat-and-mouse game. Roxy, Catherine's lover attempts to kill Nick by running him over with Catherine's car but she ends up being killed herself. Curran, though on leave, continues to investigate on his own and discovers several facts which appear to implicate Tramell as the killer.

He also uncovers facts about Garner that cause him to suspect her instead. He learns that Tramell and Garner had an affair while in college and each accuses the other of being obsessed with each other. Curran also learns that a psychology professor was murdered with an ice pick while both of the women were attending that college, where both majored in psychology. Curran's partner is lured to a building and murdered in the same way described in Tramell's new, still unpublished book. Curran, who was left waiting in the car, figures out there is trouble brewing but arrives too late to help his partner. Curran finds Beth at the scene. He thinks she's murdered his partner. She reaches for something in her coat, and he thinks she's about to shoot him. He shoots her first. She has only keys in her pocket and as she dies, she tells Curran she loves him.

The police search Beth's apartment afterward and find incriminating evidence--a .38 revolver, copies of Trammel's books, photos of the victims and of Tramell, and an icepick--that implicate her as Boz' and Gus' murderer. Later on, Tramell and Curran have heated, steamy sex. Afterward Nick's back is briefly turned to her and Catherine slowly reaches under the bed. But she changes her mind and makes passionate love to Nick again. The camera slowly pans down and shows the underside of the bed where an ice-pick is lying on the floor.





Related products
Popular categories:3D movies |DVD movies |Blu-ray movies |News on DVD |News on Blu-ray |4K movies |Action movies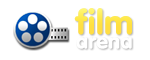 | | | | |
| --- | --- | --- | --- |
| About Company | How to purchase | Assortment | Partner sites |