We accept these credit cards:




We are certified:
FAC #46 TED 2 FullSlip FLASH EDITION #2 Steelbook™ Limited Collector's Edition - numbered (Blu-ray + DVD)
Price:

1 399 CZK (57,24 €)


(including VAT 21%)

Sound:

DTS-HD Master 5.1 english
DTS 5.1 czech
DTS 5.1 hungarian
Dolby Digital 5.1 (VO) polish
DTS 5.1 portuguese
DTS 5.1 spanish
Dolby Digital 5.1 thai

Subtitles:
english for the Deaf, bulgarian, czech, chinese, estonian, hebrew, croatian, indonesian, cantonese, korean, lithuanian, latvian, hungarian, polish, portuguese, romanian, greek, slovenian, spanish, thai, ukrainian
Length:
115 min.
Cast:
Mark Wahlberg, Amanda Seyfried, Morgan Freeman, Seth MacFarlane, Patrick Warburton, Jessica Barth, Richard Schiff, and more >
Directed:
Seth MacFarlane
Sharing:
Watchdog:
watchdog
Review:
Ted 2 (blu-ray SteelBook)
FAC #46 TED 2 FullSlip FLASH EDITION #2
Pre-orders for still collectible numbers start on August 29 at 8:00 am CET and end on September 5 at 20:00 CET.
Collectors with higher still collectible number or customers without number can click on the button I WANT TO BUY register on waitlist and wait for a loose copy.
Newlywed couple Ted and Tami-Lynn want to have a baby, but in order to qualify to be a parent, Ted will have to prove he's a person in a court of law.
Unboxing: SteelBooks TED 1 & TED 2
Ted 2
Ted hires a lawyer after falling into some legal troubles. John begins dating someone new after his divorce from Lori.
Bonuses to FAC #46 TED 2 FullSlip FLASH EDITION #2 Steelbook™ Limited Collector's Edition - numbered (Blu-ray + DVD)
#
Name
Length
Video
Audio
Subtitles
1.
Buy My Shoes (Deleted Scenes)
00:00:35
HD 1080p
english
english, bulgarian, czech, chinese, cantonese, hungarian, polish, portuguese, spanish, thai
2.
WWI (Deleted Scenes)
00:00:42
HD 1080p
english
english, bulgarian, czech, chinese, cantonese, hungarian, polish, portuguese, spanish, thai
3.
We Should Celebrate (Deleted Scenes)
00:00:35
HD 1080p
english
english, bulgarian, czech, chinese, cantonese, hungarian, polish, portuguese, spanish, thai
4.
No Rules (Deleted Scenes)
00:00:39
HD 1080p
english
english, bulgarian, czech, chinese, cantonese, hungarian, polish, portuguese, spanish, thai
5.
Text Tami-Lynn (Deleted Scenes)
00:00:32
HD 1080p
english
english, bulgarian, czech, chinese, cantonese, hungarian, polish, portuguese, spanish, thai
6.
Greek Orthodox (Deleted Scenes)
00:00:28
HD 1080p
english
english, bulgarian, czech, chinese, cantonese, hungarian, polish, portuguese, spanish, thai
7.
Outside Meighan's Office (Deleted Scenes)
00:00:55
HD 1080p
english
english, bulgarian, czech, chinese, cantonese, hungarian, polish, portuguese, spanish, thai
8.
Gag Reel
00:02:39
HD 1080p
english
english, bulgarian, czech, chinese, cantonese, hungarian, polish, portuguese, spanish, thai
9.
Thunder Buddies 4 Lyfe
00:07:28
HD 1080p
english
english, bulgarian, czech, chinese, cantonese, hungarian, polish, portuguese, spanish, thai
10.
The Exhibitors (Creating Comic-Con)
00:02:56
HD 1080p
english
english, bulgarian, czech, chinese, cantonese, hungarian, polish, portuguese, spanish, thai
11.
The Costumes (Creating Comic-Con)
00:03:21
HD 1080p
english
english, bulgarian, czech, chinese, cantonese, hungarian, polish, portuguese, spanish, thai
12.
The Stunts (Creating Comic-Con)
00:04:15
HD 1080p
english
english, bulgarian, czech, chinese, cantonese, hungarian, polish, portuguese, spanish, thai
13.
The Showdown (Creating Comic-Con)
00:04:12
HD 1080p
english
english, bulgarian, czech, chinese, cantonese, hungarian, polish, portuguese, spanish, thai
14.
Morgan Freeman (Cameo Buddies)
00:01:22
HD 1080p
english
english, bulgarian, czech, chinese, cantonese, hungarian, polish, portuguese, spanish, thai
15.
Tom Brady (Cameo Buddies)
00:01:12
HD 1080p
english
english, bulgarian, czech, chinese, cantonese, hungarian, polish, portuguese, spanish, thai
16.
Liam Neeson (Cameo Buddies)
00:01:07
HD 1080p
english
english, bulgarian, czech, chinese, cantonese, hungarian, polish, portuguese, spanish, thai
17.
David Hasselhoff (Cameo Buddies)
00:03:26
HD 1080p
english
english, bulgarian, czech, chinese, cantonese, hungarian, polish, portuguese, spanish, thai
18.
A Giant Opening Dance Number
00:08:48
HD 1080p
english
english, bulgarian, czech, chinese, cantonese, hungarian, polish, portuguese, spanish, thai
19.
Roadtripping
00:08:51
HD 1080p
english
english, bulgarian, czech, chinese, cantonese, hungarian, polish, portuguese, spanish, thai
20.
Feature Commentary with Producer / Director / Co-Writer Seth MacFarlane, Executive Producers / Co-Writers Alec Sulkin & Wellesley Wild And Star Jessica Barth
00:00:00
On/Off
english
-
Overall: Quantity: 20, The total length of bonuses: 00:54:03
#
Name
Length
Video
Audio
Subtitles
1.
The New Girl
00:05:04
SD 576i
english
english, arabic, czech, french, hebrew, dutch, italian, castilian, hungarian, german, polish, portuguese, romanian, greek, turkish
2.
Wedding Of The Century
00:06:01
SD 576i
english
english, arabic, czech, french, hebrew, dutch, italian, castilian, hungarian, german, polish, portuguese, romanian, greek, turkish
3.
What It Means To Be Human
00:05:15
SD 576i
english
english, arabic, czech, french, hebrew, dutch, italian, castilian, hungarian, german, polish, portuguese, romanian, greek, turkish
4.
Where Do All The Teds Come From?
00:06:44
SD 576i
english
english, arabic, czech, french, hebrew, dutch, italian, castilian, hungarian, german, polish, portuguese, romanian, greek, turkish
5.
A Day In The Life Of A Stuffy
00:06:54
SD 576i
english
english, arabic, czech, french, hebrew, dutch, italian, castilian, hungarian, german, polish, portuguese, romanian, greek, turkish
Overall: Quantity: 5, The total length of bonuses: 00:29:58
Related products
Popular categories:4K movies |3D movies |Blu-ray movies |DVD movies |News on DVD |News on Blu-ray |Action movies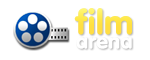 | | | | |
| --- | --- | --- | --- |
| About Company | How to purchase | Assortment | Partner sites |