We accept these credit cards:




We are certified:
FAC #141 CASINO FullSlip XL + Lenticular 3D Magnet Steelbook™ Limited Collector's Edition - numbered (4K Ultra HD + Blu-ray)
Price:

2 999 CZK (122,70 €)


(including VAT 21%)
Sound:

DTS-HD Master 5.1 english
Dolby Digital 5.1 czech
Dolby Digital 5.1 hungarian
Dolby Digital 5.1 (VO) polish
Dolby Digital 5.1 portuguese
Dolby Digital 5.1 russian
Dolby Digital 5.1 turkish

Subtitles:
english, czech, croatian, hungarian, polish, portuguese, romanian, greek, slovenian, thai, turkish
Length:
178 minut
Cast:
Robert De Niro, Sharon Stone, Joe Pesci, James Woods, Alan King, Kevin Pollak, L.Q. Jones, and more >
Directed:
Martin Scorsese
Sharing:
Watchdog:
watchdog
Review:
CASINO / / 4K Ultra HD + blu-ray / STeelBook 2BD

FAC #141 CASINO FullSlip XL 4K Ultra HD Steelbook™ Limited Collector's Edition - numbered (4K Ultra HD + Blu-ray) contains:
Exclusive Fullslip with an attractive finish
WWA Generic SteelBook 2BD
4K Ultra HD Blu-ray Disc
Exclusive folder
Exclusive lenticular 3D magnet
Exclusive photo cards
Exclusive character cards
Exclusive coaster
Exclusive 36-page booklet
Collectible numbered card and hologram
Exclusive outer sticker with edition label.
Language configurations of CASINO discs:
4K Ultra HD AUDIO: English DTS: X, DTS Surround 5.1: Czech, French, Hungarian, Russian, Polish (Voiceover)
4K Ultra HD SUBTITLES: English SDH, Complex Mandarin, Czech, Danish, Dutch, Finnish, French, Greek, Hungarian, Korean, Norwegian, Polish, Romanian, Simplified Mandarin, Swedish

Blu-ray AUDIO: English DTS-HD Master Audio 5.1, DTS Surround 5.1: Czech, Portuguese (Brazil), Hungarian, Polish (Voiceover), Russian (Voiceover), Turkish
Blu-ray SUBTITLES: Czech, English SDH, Portuguese (Brazil), Croatian, Greek, Hungarian, Polish, Romanian, Thai, Turkish, Slovenian
We look forward to your orders.
Thank you for your support.
Best regards,
Team FA
---
This Martin Scorsese film depicts the Janus-like quality of Las Vegas--it has a glittering, glamorous face, as well as a brutal, cruel one. Ace Rothstein and Nicky Santoro, mobsters who move to Las Vegas to make their mark, live and work in this paradoxical world. Seen through their eyes, each as a foil to the other, the details of mob involvement in the casinos of the 1970's and '80's are revealed. Ace is the smooth operator of the Tangiers casino, while Nicky is his boyhood friend and tough strongman, robbing and shaking down the locals. However, they each have a tragic flaw--Ace falls in love with a hustler, Ginger, and Nicky falls into an ever-deepening spiral of drugs and violence.
Casino
Martin Scorsese's 1995 film Casino follows the life of Sam "Ace" Rothstein (Robert De Niro) as he runs the mob-owned Tangiers casino. The movie also deals with his relationship with his friend Nicky Santoro (Joe Pesci) and the love of his life Ginger (Sharon Stone).

The Chicago Outfit and its boss, Remo Gaggi (Pasquale Cajano), order Andy Stone (Alan King), the head of the Teamsters' Pension Fund, to give real estate hustler Philip Green (Kevin Pollak) more than $60,000,000 to fund the Tangiers Casino. While in the public eye, Green is the president, he however, also takes orders from Stone. Each month, the Outfit sends John Nance (Bill Allison) over to Las Vegas to the casino to "skim" millions from the casino's winnings with the help of the men in the counting room. Nance then makes the trip to Kansas City once a month where he meets the Outfit bosses in a grocery store run by Artie Piscano (Vinny Vella), the KC underboss. That's where the bosses collect their money since it would be illegal for them to be any closer to Las Vegas itself.

The bosses want Ace to run the Tangiers casino due to his great reputation as a gambling handicapper. Reluctant at first, Ace eventually agrees. For help, Ace has his old casino friend Billy Sherbert (Don Rickles) hired as the casino manager. The bosses send Nicky Santoro, Ace's childhood friend, and Nicky's right-hand man Frank Marino (Frank Vincent) over to watch over Ace and to make sure the skim goes alright. While Ace is kind-hearted, Nicky is a volatile and dangerous psychopath who will kill anyone he sees as a threat. After a man insults Ace, Nicky takes his pen and stabs him in the neck repeatedly. Ace also shows his cold-hearted side when he catches two cheaters and has a guard take one's hand and smash it multiple times with a hammer.

Ace's life takes a turn when he falls in love with Ginger, a hustler who works the casinos. Ace narrates that the only thing in her life she couldn't control was her pimp boyfriend Lester Diamond (James Woods). But Ace still convinces her to have his baby, Amy, and to marry him. All is well at the wedding, until Ace catches Ginger crying and talking to Lester on the phone, telling him that she still loves him. She tells Ace that Lester's just an old friend and Ace is convinced that part of her life is over. To fulfil his promise to her, that if the marriage didn't work she'd still be okay money-wise, Ace buys her around a million dollars worth of jewelry and also travels to L.A. where he puts $2 million away for ransom. He gives the only key to Ginger, putting all his trust into her.

While Ace is running the casino, Nicky is performing his own line of work. He starts hustling and shaking down bookies and forms a crew in the casinos to rip them off. Ace catches on to him and tells him to be careful, that gaming agents are all over him. Nicky ignores him, and by doing that, gets himself put into the "black book," banning him from all casinos in Las Vegas. After that, Nicky decides another way to make a living. He brings over his brother Dominick and some old friends for his crew. He opens up his own jewelry store, the Gold Rush, but at night, performs burglaries in both houses and stores. He also places some of the money in some legitimate businesses, like his restaurant, run by Dominick. Every couple of weeks he send of Marino to the bosses with a small piece of what he makes in order to keep them happy. He also performs jobs for the bosses, like killing a couple of men who shot up one of Remo's diners.

At the Tangiers, Ace fires floor manager Don Ward after a possible scam that he didn't detect. While Green begs Ace to let him have his job back, being that he's the County Commissioner's brother-in-law, Ace doesn't back down. The Commissioner himself comes in to ask for Ace to reconsider, but Ace still stands by his decision. The Commissioner states that its a bad decision for Ace and then leaves.

Back at home, problems are already starting between Ace and Ginger. Ginger asks Ace for $25,000 and gets defensive when Ace asks why. Ace has Nicky follow her to the bank where she withdraws her money. She then goes to a restaurant where she meets Lester Diamond and gives him the money. Ace then enters and sits down with them, telling Lester to stay away from her. Ace then takes Ginger outside where she sees Ace's hotel men severely beating Lester, while Nicky watches. Ginger later goes to Nicky asking why Ace had to do that. Nicky states the Ace loves her very much and she should try working it out with him. Ace also wants her to cut down on her drinking and get some help, for Amy's sake. Ginger agrees.

Despite all the problems, the money in counting room keeps coming in to the bosses successfully. The Outfit, however, finds out that some of the men in the counting room have been skimming the skim itself. When they confront John Nance about it, he says he wants them to go easy on his men. Unconvinced, the bosses send Artie Piscano over to make sure no one rips them off. Piscano, however, starts complaining about his trips to Vegas, claiming it's money coming out of his pocket. Things aren't any better in Vegas, when an old partner of Philip Green (whom he never told anyone about) comes into the picture and demands some money from the Tangiers. When Green stalls her, she takes her case to court. The outcome of the court hearing is that Green must open the books and show where he got the funding. Gaggi, furious over the outcome, sends Nicky to take her out of the picture. This causes police to start looking at Green as well (although he had no knowledge of the murder).

Due to the problems with Green, Ace now starts giving interviews stating that he runs the casino only when Green is absent. A magazine publisher takes it out of context, bringing up the fact that Ace doesn't own a gaming licence. The media starts speculating whether Ace's friendship with Nicky could affect his licence hearing, although he was promised a fair one from the senator. After Nicky threatens Ace's banker, Ace tells him that he needs to calm down with the way he's been doing things. The bosses also agree, Gaggi tells Marino to tell Nicky to handle things quieter. Nicky starts showing his contempt for the Outfit and starts getting aggravated with Ace. He also starts figuring out ways to throw off the detectives who have constant surveillance on him, such as radar and switching cars multiple times. Ace realizes what Nicky really intends to do; overthrow Gaggi and take control of everything.

Back in KC, Piscano is once again complaining about another trip he has to take to Vegas to his brother-in-law and his mother' claiming it will cost him more out of his own pocket. Despite the bosses warnings not to do it, Piscano starts keeping records of his trips, including names, dates, and addresses. He also expresses his belief that Nance and the guys in the counting room are ripping them off. What he doesn't know is that the FBI has an old wire on the store involving an old homicide and has been collecting evidence in their investigation of the Outfit.

At Ace's licence hearing, the senator drops a bombshell motion denying Ace his licence, despite his promise of a fair hearing. The County Commissioner had apparently pulled some strings. After arguing and yelling at the senator, who denies any contact with Ace that involved Ace is taken away by his associates and lawyers; he is now out of gaming. While wondering what to do with Ace, Andy Stone suggests to Gaggi that he could run the casino with a different job title. Gaggi agrees, as long as its quiet.

Ace does the complete opposite. He sets up a TV talk show "Aces High" where he has celebrity guests and he frequently talks about his lawsuit with the gaming board regarding his licence. Everyone is upset with him, and Remo tells Stone to tell Ace that he should probably quit. During their meeting, Ace defends his actions saying that with the TV show making his image and plight more public, he'll be eventually be issued his gaming licence. Ace also complains that his biggest problem is Nicky, stating that Nicky's relentless wild behavior has brought way too much heat on him and suggests that he takes some time off. When Stone tells Nicky what Ace said, Nicky meets Ace out in the desert, where he angrily tells him never to talk behind his back again. The two are so angry at each other that when Ace sees Nicky, Frankie, and Dominick at a restaurant, he pretends he doesn't know him. Out of spite, Nicky shows up at the Tangiers, despite being banned. After Ace tells Nicky to hurry up and get out, Nicky loses his temper again, this time, on Billy Sherbert. Nicky calls Sherbert a Jew prick and beats him with a telephone.

Ginger has now had enough of Ace and files for divorce, asking for alimony and custody of Amy. Ace doesn't want her to leave, stating that she's an alcoholic, that she'll just blow the money away, and that he doesn't trust her with Amy. Ace decides to send Ginger and Amy away for a week to go shopping. When he tries to call her, he realizes she's with Lester Diamond again and the two are planning to kidnap Amy and fly to Europe. Both Lester and Ginger have changed their appearances and Ginger is now addicted to cocaine. Ace calls Lester, demanding that Amy comes back to him. Ginger is now terrified that Ace will send someone to kill them and calls Nicky, who tells her not to worry. Nicky tells Ace that Ginger wants to come back but that she's scared. Ace decides to take her back. He, however, is furious at Ginger for almost kidnapping Amy and giving Lester $25,000 for suits and a watch. That night, he hears her asking someone over the phone to kill him. Livid, he grabs her, gives her some money and clothes, and throws her out of the house. She comes back, and Ace reveals that he still loves her. He makes her wear a beeper so that he knows where she is at all times. She goes to talk to Nicky, asking him if he can help get her her money. The two then start an affair, which undercover cops take pictures of. After Ace comes to know of the affair, he warns her that she needs to end it, or it could get all three of them killed. But she still continues the affair, despite Nicky giving her the same warning.

When Frankie Marino flies out to KC again, Gaggi asks him whether he knows if Nicky's sleeping with Ace's wife. Marino narrates that he knew it could get Ace, Ginger, and Nicky killed if he told the truth. So he lies, even though he puts himself in danger as well. By now, Nicky and his crew have become coke addicts and alcoholics, affecting the way they work. They start acting even more recklessly; they shoot up a cop's home after the police killed one of their members. Nicky is also worried that Ace will go to Gaggi and tell him about the affair. Even though he hasn't made up his mind, Nicky tells Frankie to start getting ready to have Ace killed, if it comes to that.

One night, Ace calls his home from the casino, but no one answers. When he gets home, he finds his daughter Amy tied to her bedpost, by Ginger. He finds out she's at Nicky's restaurant and quickly goes there. He goes to her table and warns her if she ever abuses Amy again he'll kill her. They get home where they argue some more, only to have Ginger return to Nicky's. They argue in the back of the restaurant, and Ginger asks Nicky to have Ace killed. Nicky says no, that he's been Ace's friend for 35 years. Nicky is more worried that the bosses are going to find out. In a fit of rage, Ginger attacks Nicky, and after being slapped a couple of times, is literally thrown out by Nicky and Frankie. Ace calls Billy Sherbert and asks him to come over to his house with his gun, fearing for his life.

The next morning, Ginger arrives at the house hysterically screaming and smashing Ace's car with her own. She threatens to call the FBI on everyone and causes such a scene that the police arrive. The police ask if Ginger can be let into the house to collect some personal items; Ace says he'll let her when she calms down. One of the cops escorts Ginger inside. Ginger breaks into Ace's desk and steals his Las Vegas safe-deposit box key. She drives to the bank and takes most of the money, despite Ace's request that she doesn't. She drives off, only to be pulled over and arrested for aiding and abetting by the undercover officers watching them.

Even though she doesn't talk, the feds have no need for Ginger, they have everything they need. While Nicky had skipped town, the FBI executes search warrants on his house and the Gold Rush, arresting Dominick, Frankie, and the rest of the crew. The feds seize the casino and start going through the books. Philip Green admits he was being extorted and is willing to cooperate. While going through Artie Piscano's house, the feds find his record books, giving them all they need. Piscano becomes so upset that he drops dead in front of the from a heart attack. They even show Ace the pictures of Ginger and Nicky, but Ace doesn't want to look at them. The Chicago Outfit is indicted with skimming the casino and they decide to murder anyone who can incriminate them. They reluctantly kill Andy Stone in fear that he may talk, although Nicky states their main motive is that he wasn't Italian. John Nance is also killed while hiding from the feds in Costa Rica (Nance's son had been busted for drugs, and the bosses were afraid he'd come out of hiding to aid his son.) Also on the Outfit's hitlist are two of the men from the counting room. The list of victims expands greatly and the murders pile up over a period of weeks. After Ginger left, Sam found out she'd hooked up with some lowlifes and blew through all the money and jewels. She later is found dead from a cocaine overdose; following the initial report by the coroner, Ace has a friend of his conduct a private investigation & finds out Ginger may have been given a "hot dose". Ace himself is nearly killed by a car bomb, depicted in the opening scene. While the media believes it was orchestrated by the bosses, Ace believes that Nicky is somehow involved since a steel plate under the driver's seat protected him from the worst of the explosion.

However, Ace never gets the chance to question Nicky. By now, the bosses have had enough of him. The combination of being barred from the casinos, the police attention he brought from his murders and burglaries, and him sleeping with a married-man's wife against the "made-man" code are all too much for the bosses to handle. They have Nicky's crew meet him in a remote cornfield after they posted bail. After saying hello to them, they hold him down as they beat Dominick with bats. Frankie leads the beating, saying he's had enough of them. They beat Dominick until he's knocked out, then they strip him and throw him into a shallow grave. They then proceed to beat Nicky. Ace narrates that they buried them while they were still breathing.

Ace states that the Tangiers has been demolished, and that Vegas no longer has a friendly feeling to it any more. He returns to his old job as a sports handicapper for the mob.
Related products
Popular categories:4K movies |3D movies |Blu-ray movies |DVD movies |News on DVD |News on Blu-ray |Action movies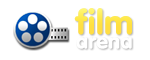 | | | | |
| --- | --- | --- | --- |
| About Company | How to purchase | Assortment | Partner sites |