FAC #103 PROMETHEUS: Pre-orders on premium limited numbered editions start on July 19, 2018, from 20:00 CET for all customers! Still collectible numbers will be able to pre-order in 3-day advance.

We accept these credit cards:




We are certified:
FAC #49 KRAMPUS FullSlip + Lenticular Magnet Steelbook™ Limited Collector's Edition - numbered (Blu-ray)
Price:

1 399 CZK (56,26 €)


(including VAT 21%)

Sound:

DTS-HD Master 5.1 english
DTS 5.1 czech
DTS 5.1 hungarian
DTS 5.1 VO polish
DTS 5.1 portuguese
DTS 5.1 russian
DTS 5.1 spanish
DTS 5.1 thai

Subtitles:
english, bulgarian, czech, estonian, hebrew, croatian, indonesian, cantonese, korean, lithuanian, latvian, hungarian, mandarin, polish, portuguese, romanian, russian, greek, slovenian, spanish, thai, turkish, ukrainian
Length:
98 min.
Cast:
Adam Scott, Toni Collette, Allison Tolman, David Koechner, Conchata Ferrell, Emjay Anthony, Stefania LaVie Owen, Gareth Ruck, Leith Towers, Krista Stadler
Directed:
Michael Dougherty
Sharing:
Watchdog:
watchdog
Krampus (Blu-ray STEELBOOK)
FAC #49 KRAMPUS FullSlip + Lenticular Magnet includes:
- WEA FullSlip
- WWA SteelBook
- Lenticular Magnet
- 32P photobook
- Special collector's postcards
- Character collector's cards
- Collector's plastic card and numbering hologram.
Pre-orders for still collectible numbers 0 - 750 will start on September 26 at 20:00 hours CET and end on September 30 at 20:00 CET. Collectors with higher numbers or no numbers may be interested in clicking on the yellow button I WANT TO BUY.
When his dysfunctional family clashes over the holidays, young Max (Emjay Anthony) is disillusioned and turns his back on Christmas. Little does he know, this lack of festive spirit has unleashed the wrath of Krampus: a demonic force of ancient evil intent on punishing non-believers.
All hell breaks loose as beloved holiday icons take on a monstrous life of their own, laying siege to the fractured family's home and forcing them to fight for each other if they hope to survive.
Krampus
Bonuses to FAC #49 KRAMPUS FullSlip + Lenticular Magnet Steelbook™ Limited Collector's Edition - numbered (Blu-ray)
#
Name
Length
Video
Audio
Subtitles
1.
Alternate Ending
00:01:24
HD 1080p
english
english, bulgarian, czech, hebrew, cantonese, korean, hungarian, mandarin, polish, portuguese, romanian, russian, greek, spanish, thai, turkish
2.
Family Photos (Deleted/Extended Scenes)
00:00:59
HD 1080p
english
english, bulgarian, czech, hebrew, cantonese, korean, hungarian, mandarin, polish, portuguese, romanian, russian, greek, spanish, thai, turkish
3.
Checking In (Deleted/Extended Scenes)
00:00:38
HD 1080p
english
english, bulgarian, czech, hebrew, cantonese, korean, hungarian, mandarin, polish, portuguese, romanian, russian, greek, spanish, thai, turkish
4.
Bump In The Night (Deleted/Extended Scenes)
00:02:09
HD 1080p
english
english, bulgarian, czech, hebrew, cantonese, korean, hungarian, mandarin, polish, portuguese, romanian, russian, greek, spanish, thai, turkish
5.
Emergency Warning (Deleted/Extended Scenes)
00:01:00
HD 1080p
english
english, bulgarian, czech, hebrew, cantonese, korean, hungarian, mandarin, polish, portuguese, romanian, russian, greek, spanish, thai, turkish
6.
Betch Search (Deleted/Extended Scenes)
00:00:36
HD 1080p
english
english, bulgarian, czech, hebrew, cantonese, korean, hungarian, mandarin, polish, portuguese, romanian, russian, greek, spanish, thai, turkish
7.
Are You Jealous? (Deleted/Extended Scenes)
00:02:49
HD 1080p
english
english, bulgarian, czech, hebrew, cantonese, korean, hungarian, mandarin, polish, portuguese, romanian, russian, greek, spanish, thai, turkish
8.
Squirrels (Deleted/Extended Scenes)
00:00:28
HD 1080p
english
english, bulgarian, czech, hebrew, cantonese, korean, hungarian, mandarin, polish, portuguese, romanian, russian, greek, spanish, thai, turkish
9.
Doesn't Add Up (Deleted/Extended Scenes)
00:00:32
HD 1080p
english
english, bulgarian, czech, hebrew, cantonese, korean, hungarian, mandarin, polish, portuguese, romanian, russian, greek, spanish, thai, turkish
10.
Holiday Confessions (Deleted/Extended Scenes)
00:02:07
HD 1080p
english
english, bulgarian, czech, hebrew, cantonese, korean, hungarian, mandarin, polish, portuguese, romanian, russian, greek, spanish, thai, turkish
11.
Almost Had Him (Deleted/Extended Scenes)
00:01:00
HD 1080p
english
english, bulgarian, czech, hebrew, cantonese, korean, hungarian, mandarin, polish, portuguese, romanian, russian, greek, spanish, thai, turkish
12.
Waiting Game (Deleted/Extended Scenes)
00:02:04
HD 1080p
english
english, bulgarian, czech, hebrew, cantonese, korean, hungarian, mandarin, polish, portuguese, romanian, russian, greek, spanish, thai, turkish
13.
Around The Fireplace (Deleted/Extended Scenes)
00:00:59
HD 1080p
english
english, bulgarian, czech, hebrew, cantonese, korean, hungarian, mandarin, polish, portuguese, romanian, russian, greek, spanish, thai, turkish
14.
Staircase (Deleted/Extended Scenes)
00:01:11
HD 1080p
english
english, bulgarian, czech, hebrew, cantonese, korean, hungarian, mandarin, polish, portuguese, romanian, russian, greek, spanish, thai, turkish
15.
Locked Out (Deleted/Extended Scenes)
00:01:12
HD 1080p
english
english, bulgarian, czech, hebrew, cantonese, korean, hungarian, mandarin, polish, portuguese, romanian, russian, greek, spanish, thai, turkish
16.
Gag Reel
00:05:15
HD 1080p
english
english, bulgarian, czech, hebrew, cantonese, korean, hungarian, mandarin, polish, portuguese, romanian, russian, greek, spanish, thai, turkish
17.
Daugherty's Vision (Krampus Comes Alive!)
00:03:09
HD 1080p
english
english, bulgarian, czech, hebrew, cantonese, korean, hungarian, mandarin, polish, portuguese, romanian, russian, greek, spanish, thai, turkish
18.
The Naughty Ones: Meet The Cast (Krampus Comes Alive!)
00:04:49
HD 1080p
english
english, bulgarian, czech, hebrew, cantonese, korean, hungarian, mandarin, polish, portuguese, romanian, russian, greek, spanish, thai, turkish
19.
Krampus And His Minions (Krampus Comes Alive!)
00:12:06
HD 1080p
english
english, bulgarian, czech, hebrew, cantonese, korean, hungarian, mandarin, polish, portuguese, romanian, russian, greek, spanish, thai, turkish
20.
Practical Danger (Krampus Comes Alive!)
00:05:03
HD 1080p
english
english, bulgarian, czech, hebrew, cantonese, korean, hungarian, mandarin, polish, portuguese, romanian, russian, greek, spanish, thai, turkish
21.
Inside The Snowglobe: Production Design (Krampus Comes Alive!)
00:04:49
HD 1080p
english
english, bulgarian, czech, hebrew, cantonese, korean, hungarian, mandarin, polish, portuguese, romanian, russian, greek, spanish, thai, turkish
22.
Behind The Scenes At Weta Workshop: Krampus
00:09:54
HD 1080p
english
english, bulgarian, czech, hebrew, cantonese, korean, hungarian, mandarin, polish, portuguese, romanian, russian, greek, spanish, thai, turkish
23.
Theatrical Poster Art (Galleries)
00:00:00
Gallery
-
-
24.
Creature Art (Galleries)
00:00:00
Gallery
-
-
25.
Story Art (Galleries)
00:00:00
Gallery
-
-
26.
Michael Dougherty Xmas Card Art (Galleries)
00:00:00
HD 1080p
-
-
27.
Beth Is Taken (Galleries/Storyboards)
00:00:00
Gallery
-
-
28.
Attick Attack (Galleries/Storyboards)
00:00:00
Gallery
-
-
29.
Gubgerbread Men Attack (Galleries/Storyboards)
00:00:00
Gallery
-
-
30.
Krampus And Omi Reunion (Galleries/Storyboards)
00:00:00
Gallery
-
-
31.
Feature Commentary With Director/Co-Writer Michael Dougherty And Co-Writers Todd Casey & Zach Shields
00:00:00
On/Off
english
english
Overall: Quantity: 31, The total length of bonuses: 01:04:13
Related products
Popular categories:3D movies |DVD movies |Blu-ray movies |News on DVD |News on Blu-ray |4K movies |Action movies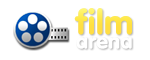 | | | | |
| --- | --- | --- | --- |
| About Company | How to purchase | Assortment | Partner sites |