Dear Collectors, pre-order now a limited collector's SteelBook CAPTAIN MARVEL in our e-shop! For connoisseurs, we have been preparing two premium FAC editions and HARDBOX as a gift for those who order both FAC editions. Also available in the presale is a limited Blu-ray amaray plastic sleeve box and DVD. We look forward to your orders! Regards, FA Team.

We accept these credit cards:




We are certified:
National Treasure: Book of Secrets (Blu-ray)
Title:
National Treasure: Book of Secrets

(47x)

Original:
National Treasure: Book of Secrets (USA, 2007)
Catalogue no.:
1007443
Format:
Blu-ray
Category:
Adventure, Drama
Availab. from:
20. 10. 2010
Availability:

in stock

When I get the goods?
Price:

269 CZK (10,73 €)


(including VAT 21%)

Retail price:
299 CZK (

11,93

€)
Save:
30 CZK

(1,20 €)
Sound:

Dolby TrueHD 5.1 english
Dolby Digital 5.1 czech
Dolby Digital 5.1 hungarian
Dolby Digital 5.1 turkish

Subtitles:
english, bulgarian, czech, hebrew, croatian, hungarian, romanian, greek, slovak, slovenian, serbian, turkish
Length:
120 minut
Cast:
Nicolas Cage, Justin Bartha, Diane Kruger, Jon Voight, Helen Mirren, Ed Harris, Harvey Keitel, and more >
Directed:
Jon Turteltaub
Sharing:
Watchdog:
watchdog
Review:
National Treasure: Book of Secrets
While Ben Gates is presenting new information about John Wilkes Booth and the 18 pages missing from Booth's diary, a man by the name of Mitch Wilkinson stands up and presents a missing page of John Wilkes Booth's diary. Thomas Gates, Ben's great-grandfather, is mentioned on the page. It shows that Ben's great-grandfather was a co-conspirator in Abraham Lincoln's murder. When doing more research, the conspiracy takes Ben, Abigail Chase, and Riley Poole to Buckingham Palace (which they break into). They discover a plank that has early Native American writing on it. The plank has only one symbol that Patrick Gates can identify. The symbol is Cibola (see-bowl-uh) meaning the City of Gold. In order to define the rest they have to go to Ben's mother, Patrick's divorced wife. After 32 years it brings back old arguments. After that the other clue is in the President's desk in the Oval Office in the White House (which Ben and Abigail sneak into) to discover that the clue lies in The President's Book. But in order to see the book, their choice is either get elected president or kidnap the President of the United States. Which do they choose? It's obvious. With Wilkinson close on their tail, they find the book in the Library of Congress. The conspiracy then crosses to Mount Rushmore where the clue was on the hills, but (according to the Book) President Calvin Coolidge had the faces carved in so no one can find the City of Gold. When they get there they find out that they must work with Wilkinson since he has some clues of his own. Who will claim Cibola? And will the name of Gates be known as murder?
National Treasure: Book of Secrets
When a missing page from the diary of John Wilkes Booth surfaces, Bens great-great grandfather is suddenly implicated as a key conspirator in Abraham Lincolns death. Determined to prove his ancestors innocence, Ben follows an international chain of clues that takes him on a chase from Paris to London and ultimately back to America. This journey leads Ben and his crew not only to surprising revelations but to the trail of the worlds most treasured secrets.

Five days after the end of the Civil War, John Wilkes Booth and Michael O'Laughlen, both members of the Knights of the Golden Circle (KGC), enter a tavern and approach Thomas Gates (Ben Gates' great-great-grandfather), a well-known puzzle solver, to decode a message written in Booth's diary. Thomas recognizes the message and begins to translate it. While he does so, Booth leaves for Ford's Theatre to assassinate President Abraham Lincoln. Thomas solves the puzzle, a clue to a map to Cibola, the city of gold, and realizes the men are still loyal to the South and have a sinister motive for finding the treasure. A fight breaks out, and Thomas rips several pages from the diary and throws them in the fireplace. Thomas is shot, and the gunman attempts to retrieve the pages, but only obtains a page fragment. As Thomas dies, Thomas tells his distraught son, Charles Gates, "The debt that all men pay..."

Over 140 years later, Ben Gates (Nicolas Cage) is telling his great-great-grandfather's story at a Civilian Heroes conference. Black market dealer Mitch Wilkinson (Ed Harris), a Virginia Military Institute graduate, shows one of the 18 missing pages of John Wilkes Booth's diary, with Thomas Gates' name on it, convincing everyone that Thomas was not only a conspirator, but the grand architect of the Lincoln assassination, which tarnishes the Gates family's reputation and Ben is disgraced. Refusing to allow his ancestor's name to be tarnished, Ben sets out to prove the innocence of his great-great-grandfather. Ben discovers a cipher pointing to douard Laboulaye hidden on the back of the diary page. He travels to Paris, France, where he finds a clue engraved on the torch of the scale model of the Statue of Liberty on the le des Cygnes, referring to the two Resolute desks. Ben then heads to England to look at the desk at Buckingham Palace with the help of his friend Riley Poole (Justin Bartha) and estranged girlfriend, Abigail Chase (Diane Kruger) (His relationship with Abigail having soured due to him constantly predicting what she might want without even bothering to ask her, even if he is often correct in his assumptions). From the Queen's desk, he obtains an ancient wooden plank with ancient symbols carved into it.

Meanwhile, Wilkinson breaks into Patrick Gates' (Jon Voight) house and clones Patrick's cell phone in order to track Ben's whereabouts. Wilkinson eventually obtains the wooden plank, but not before Ben manages to photograph the symbols carved into the plank. At Ben's insistence, Patrick reluctantly asks his ex-wife and Ben's mother, Dr. Emily Appleton (Helen Mirren) for help in translating the symbols. She does so, but points out that some of the glyphs are partial, leading Ben to conclude another plank must be hidden in the other Resolute desk located in the Oval Office. Ben and Abigail coax Abigail's new love interest, Connor (Ty Burrell), who works at the White House, into letting them into the office to see the desk. Ben discovers that the second plank is missing, but he does find a stamp bearing the seal of the Book of Secrets. Riley tells Ben that the Book of Secrets contains documents collected by Presidents for Presidents' eyes only, covering such controversial subjects as the eighteen minutes erased from Watergate tapes, Area 51, and the assassination of John F. Kennedy.

After he and his family set the situation up so that all other hotels where the party might take place are fully booked, Ben crashes the president's birthday party at Mount Vernon, where he meets the president (Bruce Greenwood). After showing him a map of Mt. Vernon drawn by George Washington, Ben convinces the president to follow him into a secret tunnel under the House where he confronts him about the book; the president sympathetically warns Ben that his actions will be interpreted as an attempt to kidnap the president, confirming a conclusion Ben and his companions have already reached; Ben is now wanted for committing a federal offense. Ben convinces the president to reveal the location of the book, which is at the Library of Congress. The President also tells Ben to read page 47 along with the information he needs.Shooting of the film in London

In the book, Ben finds a picture of the missing plank from the desk and an entry by President Coolidge, who found the plank in 1924, had it destroyed, and commissioned Gutzon Borglum to carve Mount Rushmore to erase the map's landmarks in order to protect the treasure. Ben, Riley, Abigail, and Patrick head to Mount Rushmore where they meet Wilkinson, who has kidnapped Ben's mother. He helps them find the entrance of a cave containing the legendary Native American city of gold, Cbola. Once inside, they encounter several traps, and Ben, Abigail, Riley, and Wilkinson get separated from Ben's parents. Eventually, they find the city of gold behind Mount Rushmore. However, in order to leave the city of gold when it suddenly begins flooding, one person has to stay behind to hold open the stone door to the drainage tunnel beneath the city, an action which would result in certain death. Wilkinson demands to go first by threatening Abigail, so Ben agrees to stay behind. However the pounding of waves causes Wilkinson to be the one to stay behind, where he drowns in the cavern beneath the city.

Ben clears his family's name with the discovery and is cleared of all charges when the president tells everyone that Ben did not kidnap him, but actually saved his life when the secret passage they were looking at was accidentally activated. Everyone including Wilkinson is given credit for the discovery of the Lost City of Gold. The president then asks Ben about what he read on page 47 of the Book of Secrets, to which Ben replies, "It's life-altering, sir."

The last scene shows Riley walking down the street when he sees his towed car. He jumps in, and discovers a letter from the president. The back says "Tax Free." Riley reverses, and crashes.
Dne 8.12.2010 jsem pro vás otestoval blu-ray film LOVCI POKLADŮ 2: KNIHA TAJEMSTVÍ.
Testováno na sestavě:

BLU-RAY přehrávač:
PIONEER BDP-LX53

Přehrávač je postaven na základě rigidní konstrukce šasi a velké pozornosti k detailu, což se projeví prvotřídním zážitkem ze sledování Blu-ray, ovšem ani zvuková část nijak nezaostává. Integrace vysoce kvalitních součástek zajišťujících opravdu mimořádně zvukově zajímavou reprodukci. Šasi BDP-LX53 je stavěno jako "Armoured Chassis Concept", tedy cosi ve smyslu obrněného zařízení, šasi je zpevněno vloženým plátem uvnitř skříně a dosahuje tak výrazného snížení vibrací, což se projeví ve špičkové reprodukci. Navíc byly přidány zlacené terminály.

HD zvuk - Díky přímému vestavěnému dekódování HD zvukových formátů, nabízí přehrávač nejvyšší možnou kvalitu přehrávání. Jásavé barvy a dokonale přesná reprodukce obrazu ideálně doplňují digitální audio formáty pro vysoké rozlišení DTS-HD Master Audio Essential a Dolby TrueHD, které může zmíněný model nabídnout jako přímý bitstream nebo je dekódovat interně a přehrát jako nekomprimovaný (PQLS) které zajišťuje přenos digitálních informací zcela bez Jitteru, a to 2kanálového nekomprimovaného signálu nebo multi-kanálového LPCM a nyní také bitstream zvuk pomocí HDMI.

Přehrávač Blu-Ray disků Pioneer má vestavěný vysoce kvalitní upscaling obrazu na 1080p pro získání maximálně kvalitního obrazu z existující sbírky. Jeho schopnost zpracovat 1080p 24fps zaručuje doslova kinosálový zážitek ze sledování na kompatibilním displeji. Díky možnosti propojení pomocí HDMI nabízejí čistý, přirozený obraz. Pro další zvýšení kvality obrazu je přehrávač vybaven 36bitovým zpracováním obrazu, které dokáže reprodukovat přesnější barevnou gradaci což má za následek jemnější podání barev s lepším vykreslením odstínů a jemnějšími přechody.

AV-Reciever:
PIONEER VSX - 1020K

Díky nejnovější verzi HDMI 1.4 je plně kompatibilní s 3D HD signálem. Certifikováno iPod/phone ready, model VSX-1020-K nabízí plnou integraci obsluhy iPod/iPhone Touch. Model VSX-1020-K umí dekodovat veškeré prostorové formáty a to včetně HD formátů a upscalovat video na 1080p při současné podpoře x.v.Colour a DeepColour pro dosažení živých, jasných barev a jejich jemných přechodů.

Parametry recieveru:
Výstupní výkon na kanál: 140W
Výstupní impedance: 6Ohm
Počet kanálů: 7
Odstup signál/šum: 100 dB
Vstupy: 6xHDMI,4 x Composite, 2 x Component, 2 x Coaxial, 2 x Optical,1 x USB host, 1 x iPod/iPhone
Výstupy: 1xHDMI, 1xKomponent, 1xKompozit
MCACC kalibrace: ano
Dolby Digital: ano
Dolby Digital EX: ano
Dolby Pro Logic II: ano
Dolby Pro Logic IIx: ano
DTS: ano
DTS Neo: 6: ano
DTS 96/24: ano
Surround Módy: 13+1
MCACC: ano
Odstranění stojatého vlnění: ano
Nastavení fází: ano
Sound Retriever: ano
Front Stage Surround Advance: ano
X.V.Colour: ano
Deep Colour: ano
HDMI Repeater: ano

Pioneer hybridní konstrukce zes.: ano
D/A převodník: 192 kHz / 24-bit
A/D převodník: 96 kHz / 24-bit
Reproduktorové výstupy A/B: ano

Televize:
PLAZMA SAMSUNG PS 50B

Úhlopříčka: 127 cm
Úhlopříčka: 50 palců
Formát obrazu: 16:9
Horizontální rozlišení: 1920 bodů
Vertikální rozlišení: 1080 bodů

Kabeláž:
HDMI - MONSTER CABLE 1200 EX
Reproduktory:
JAMO S606 HCS 5.1

Impedance: 6 ohm
Přední reprosoustavy S 606: třípásmové (osazené dvěma středovými reproduktory), maximální zatížitelnost 210 W, frekvenční rozsah: 45–20000 Hz
Středový reproduktor S 60 CEN: dvoupásmový (osazený dvěma středobasovými reproduktory), maximální zatížitelnost 130 W, frekvenční rozsah: 75–20000 H
Zadní surroundové reprosoustavy S 602: dvoupásmové, maximální zatížitelnost 130 W, frekvenční rozsah: 80–20000 Hz

Další informace: Kmitočtový rozsah od 30 Hz, Kmitočtový rozsah do 150 Hz, nastavení dělící frekvence (výhybky) 40–150 Hz, plynulé nastavení fáze, bassreflex, subwoofer SUB 250: aktivní(vyzařující do země) osazený 203 mm basovým reproduktorem, maximální výkon 250 W
Výsledky testů:

Formát obrazu:
16:9, poměr stran: 2,40:1
Kvalita zvuku:
Stejně jako první, tak i druhý díl obsahuje líbivé Dolby TrueHD 5.1. Opět rovnoměrně namíchaný zvuk pro všech 6 kanálů včetně subwooferu.. Slušná práce!!!
Kontrola údajů na přebalu:
Na přebalu je pouze jedna chyba, která se v režii distributora Magic Box stala poslední dobou bohužel častou zaležitostí. Opět chybí správně vyznačená zvuková stopa, která je Dolby TrueHD 5.1 stejně jako prvního dílu. Ostatní údaje a informace jsou v pořádku.
Poznámky k titulu:
Druhý film Lovci pokladů je samozřejmě taková nastavovaná kaše, ale pořád má snímek slušné tempo a milovníci záhad si zde jistě přijdou na své. Technická úroveň je téměř stejná jako u prvního dílu. Obrazová kvalita slušná a přepis čistý a detailní.
Hodnocení zvuku:
3.6
Hodnocení obrazu:
3.8
Celkové hodnocení:
3.7
Related products
Popular categories:4K movies |3D movies |Blu-ray movies |DVD movies |News on DVD |News on Blu-ray |Action movies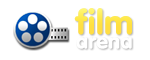 | | | | |
| --- | --- | --- | --- |
| About Company | How to purchase | Assortment | Partner sites |