Dear Collectors, let us introduce you an approved visual of the worldwide exclusive collector's SteelBook SPIDER-MAN: FAR FROM HOME! After the exclusive SteelBook for the previous HOMECOMING episode, you can now add another attractive collector's piece to your collection. You can choose from four-disc version 4K + 3D + 2D + Bonus and three-disc version 3D + 2D + Bonus disc. Pre-order now!

We accept these credit cards:




We are certified:
Planet of the Apes (Blu-ray)
Price:

199 CZK (7,94 €)


(including VAT 21%)

Retail price:
299 CZK (

11,94

€)
Save:
100 CZK

(3,99 €)

Sound:

DTS-HD Master 5.1 english
Dolby Digital 2.0 czech
Dolby Digital 5.1 hindi
Dolby Digital 5.1 hungarian
Dolby Digital 5.1 portuguese
DTS 5.1 russian
Dolby Digital 5.1 spanish
Dolby Digital 5.1 thai
Dolby Digital 5.1 turkish

Subtitles:
english, bulgarian, czech, chinese simplified, chinese, chinese traditional, hebrew, croatian, icelandic, korean, hungarian, polish, portuguese, romanian, russian, slovenian, spanish, thai, turkish
Length:
120 min.
Cast:
Mark Wahlberg, Tim Roth, Helena Bonham Carter, Michael Clarke Duncan, Paul Giamatti, Estella Warren, Cary-Hiroyuki Tagawa, and more >

David Warner

,

Kris Kristofferson

,

Erick Avari

,

Glenn Shadix

,

Chris Ellis

,

Michael Jace

,

Lisa Marie

,

Chad Bannon

,

Philip Tan

,

Kam Heskin

,

Charlton Heston

,

Joanna Krupa

,

Candace Kroslak

,

Deep Roy

,

Linda Harrison

,

Martin Klebba

,

Shonda Farr

,

Elizabeth Lackey

,

Jonna Giovanna

,

Todd Babcock

,

Kevin Grevioux

,

Jim Holmes

,

Tate Taylor

,

Mark Christopher Lawrence

,

Rick Baker

Directed:
Tim Burton
Sharing:
Watchdog:
watchdog
Review:
Planet of the Apes
It is the year 2029: Astronaut Leo Davidson boards a pod cruiser on a Space Station for a "routine" reconnaissance mission. But an abrupt detour through a space time wormhole lands him on a strange planet where talking apes rule over the human race. With the help of a sympathetic chimpanzee activist named Ari and a small band of human rebels, Leo leads the effort to evade the advancing Gorilla Army led by General Thade and his most trusted warrior Attar. Now the race is on to reach a sacred temple within the planet's Forbidden Zone to discover the shocking secrets of mankind's past - and the key to its future.
Planet of the Apes
In 2029, aboard the United States Air Force space station Oberon, Leo Davidson (Mark Wahlberg) works closely with primates who are trained for space missions. His favorite simian co-worker is a chimpanzee named Pericles. With a deadly electromagnetic storm approaching the station, a small space pod piloted by Pericles is used to probe the storm. Pericles' pod enters the storm and disappears. Against his commanding officer's orders, Leo takes a second pod and searches the storm for Pericles. Entering the storm, Leo loses contact with the Oberon and crashes on a planet called Ashlar in the year 5021. He discovers that the world is ruled by humanoid apes who can speak human language and capture members of the primitive human beings as slaves.

Leo meets Ari (Helena Bonham Carter), a female chimpanzee named who protests against the awful treatment humans receive. Ari buys Leo and a female slave named Daena (Estella Warren) to work as servants in her father's house, Senator Sandar (David Warner). Leo escapes his cage and frees other humans. Ari sees them, but Leo manages to convince Ari to join a human rebellion against the apes. General Thade (Tim Roth) and Colonel Attar (Michael Clarke Duncan) send ape warriors to pursue the humans. Leo discovers Calima (the temple of "Semos"), a forbidden, but holy, site for the apes.

Calima, it turns out, is a corruption of a partially obscured sign which reads "Caution, Live Animals" within the wreck of the Oberon, Leo's former space station. It has apparently crashed on the planet's surface and appears to have been wrecked for a long time. The ship is powered by inexhaustible fuel cells and Leo is able to access computer logs. The logs show that the space station crashed thousands of years ago while searching for him. Leo deduces that when he entered the vortex he was pushed forward in time, while the Oberon, searching for him, was not, crashing on the planet long before he did.

The Oberon's log reveals that the apes on board, led by Semos, organized a mutiny and took control of the vessel after it crashed. The human and ape survivors of the struggle left the ship and their descendants are the people Leo has encountered since landing. The apes arrive and attack the humans who have gathered to see Leo. A familiar vehicle descends from the sky and is identified immediately by Leo. The pod is piloted by Pericles, the chimp astronaut. Pericles was pushed forward in time as Leo was, and had just now found his way to the planet. When Pericles lands and the pod opens, the apes interpret his arrival as the return of Semos, the first ape, who is their god. They bow, and hostilities between humans and apes suddenly cease.

Pericles runs into the wreck of the Oberon and Leo runs after him, followed by General Thade. Thade and Leo fight. Pericles tries to help Leo, but Thade throws him hard against a wall. Thade takes Leo's gun from him and tries to fire the weapon at Leo. Leo sees that Thade is within the pilot's deck and closes the automatic door, trapping Thade inside. Thade fires the weapon repeatedly at the door but the ricochets create sparks that cause Thade to huddle afraid under a control panel. Leo decides to escape the Planet of the Apes and return to earth. He gives Pericles to Ari, who promises to look after him. He says goodbye and kisses Daena. Leo climbs aboard Pericles's undamaged pod and travels back in time through the same electromagnetic storm. Leo crashes in Washington, D.C. on Earth in his own time. He looks up to see the Lincoln Memorial is now a monument in honor of General Thade. A swarm of police officers, firefighters, and news reporters descend on Leo, but on closer inspection, it appears that they are all apes.
Bonuses to Planet of the Apes (Blu-ray)
#
Name
Length
Video
Audio
Subtitles
1.
Commentary by Director Tim Burton
00:00:00
On/Off
english
-
Overall: Quantity: 1, The total length of bonuses: 00:00:00
Related products
Popular categories:4K movies |3D movies |Blu-ray movies |DVD movies |News on DVD |News on Blu-ray |Action movies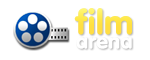 | | | | |
| --- | --- | --- | --- |
| About Company | How to purchase | Assortment | Partner sites |