FAC #103 PROMETHEUS: Pre-orders on premium limited numbered editions start on July 19, 2018, from 20:00 CET for all customers! Still collectible numbers will be able to pre-order in 3-day advance.

We accept these credit cards:




We are certified:
ROGER WATERS: The Wall Digipack Limited Collector's Edition (2 Blu-ray)
ROGER WATERS: The Wall Digipack Limited Collector's Edition (2 Blu-ray)
Price:

1 079 CZK (43,39 €)


(including VAT 21%)

Retail price:
1 199 CZK (

48,22

€)
Save:
120 CZK

(4,83 €)

Sound:

Dolby Atmos english
LPCM 2.0 english

Subtitles:
english, bulgarian, czech, chinese, danish, finnish, french, dutch, italian, japanese, castilian, korean, hungarian, mandarin, german, norwegian, polish, portuguese, russian, greek, spanish, swedish, turkish
Length:
132 min.
Cast:
Roger Waters
Directed:
Sean Evans, Roger Waters
Sharing:
Watchdog:
watchdog
ROGER WATERS: The Wall (2 Blu-ray) DIGIPACK
Roger Waters: The Wall
Roger Waters, co-founder and principal songwriter of Pink Floyd, fuses the epic and the personal in Roger Waters The Wall, a concert film that goes well beyond the stage.
Based on the groundbreaking concept album, Roger Waters The Wall could be called a concept film: it' s a state-of-the-art show that dazzles the senses, combined with an intensely personal road trip that deals with the loss Roger has felt throughout his life due to war.
On stage and now on film, Waters has channelled his convictions into his art and his music. With Roger Waters The Wall, Waters - together with his fellow musicians and his creative collaborators - brings audiences an exultant ride of a rock and roll concert, and delivers an unforgettable, deeply emotional experience.
Bonus Features
Time Lapses (10m 38s)
A Visit to Frank Thompson (4m 55s)
Bonuses to ROGER WATERS: The Wall Digipack Limited Collector's Edition (2 Blu-ray)
#
Name
Length
Video
Audio
Subtitles
1.
A Visit To Frank Thompson
00:04:58
HD 1080p
english
english, bulgarian, czech, chinese, french, dutch, italian, japanese, castilian, korean, hungarian, mandarin, german, polish, portuguese, russian, greek, spanish, turkish
2.
Athens (Time Lapses)
00:06:26
HD 1080p
english
english, bulgarian, czech, chinese, french, dutch, italian, japanese, castilian, korean, hungarian, mandarin, german, polish, portuguese, russian, greek, spanish, turkish
3.
Buenos Aires (Time Lapses)
00:04:14
HD 1080p
english
english, bulgarian, czech, chinese, french, dutch, italian, japanese, castilian, korean, hungarian, mandarin, german, polish, portuguese, russian, greek, spanish, turkish
Overall: Quantity: 3, The total length of bonuses: 00:15:38
#
Name
Length
Video
Audio
Subtitles
1.
Driving
00:06:38
HD 1080p
english
english, arabic, bulgarian, czech, chinese, french, dutch, italian, japanese, castilian, korean, hungarian, mandarin, german, polish, portuguese, romanian, greek, spanish, thai, turkish
2.
Celebrity (Facebook Films)
00:00:46
HD 1080p
english
english, arabic, bulgarian, czech, chinese, french, dutch, italian, japanese, castilian, korean, hungarian, mandarin, german, polish, portuguese, romanian, greek, spanish, thai, turkish
3.
US And Them (Facebook Films)
00:00:40
HD 1080p
english
english, arabic, bulgarian, czech, chinese, french, dutch, italian, japanese, castilian, korean, hungarian, mandarin, german, polish, portuguese, romanian, greek, spanish, thai, turkish
4.
America (Facebook Films)
00:00:33
HD 1080p
english
english, arabic, bulgarian, czech, chinese, french, dutch, italian, japanese, castilian, korean, hungarian, mandarin, german, polish, portuguese, romanian, greek, spanish, thai, turkish
5.
The Alan Parker Film (Facebook Films)
00:00:39
HD 1080p
english
english, arabic, bulgarian, czech, chinese, french, dutch, italian, japanese, castilian, korean, hungarian, mandarin, german, polish, portuguese, romanian, greek, spanish, thai, turkish
6.
Lighting (Facebook Films)
00:00:56
HD 1080p
english
english, arabic, bulgarian, czech, chinese, french, dutch, italian, japanese, castilian, korean, hungarian, mandarin, german, polish, portuguese, romanian, greek, spanish, thai, turkish
7.
Rolling Stone Cover Shoot (Facebook Films)
00:01:02
HD 1080p
english
english, arabic, bulgarian, czech, chinese, french, dutch, italian, japanese, castilian, korean, hungarian, mandarin, german, polish, portuguese, romanian, greek, spanish, thai, turkish
8.
Flag (Facebook Films)
00:00:45
HD 1080p
english
english, arabic, bulgarian, czech, chinese, french, dutch, italian, japanese, castilian, korean, hungarian, mandarin, german, polish, portuguese, romanian, greek, spanish, thai, turkish
9.
Kids (Facebook Films)
00:04:42
HD 1080p
english
english, arabic, bulgarian, czech, chinese, french, dutch, italian, japanese, castilian, korean, hungarian, mandarin, german, polish, portuguese, romanian, greek, spanish, thai, turkish
10.
New York (Facebook Films)
00:00:28
HD 1080p
english
english, arabic, bulgarian, czech, chinese, french, dutch, italian, japanese, castilian, korean, hungarian, mandarin, german, polish, portuguese, romanian, greek, spanish, thai, turkish
11.
Uncle Jimmy (Facebook Films)
00:01:01
HD 1080p
english
english, arabic, bulgarian, czech, chinese, french, dutch, italian, japanese, castilian, korean, hungarian, mandarin, german, polish, portuguese, romanian, greek, spanish, thai, turkish
12.
Puppets (Facebook Films)
00:01:37
HD 1080p
english
english, arabic, bulgarian, czech, chinese, french, dutch, italian, japanese, castilian, korean, hungarian, mandarin, german, polish, portuguese, romanian, greek, spanish, thai, turkish
13.
Instruments (Facebook Films)
00:03:13
HD 1080p
english
english, arabic, bulgarian, czech, chinese, french, dutch, italian, japanese, castilian, korean, hungarian, mandarin, german, polish, portuguese, romanian, greek, spanish, thai, turkish
14.
Frightened (Facebook Films)
00:01:46
HD 1080p
english
english, arabic, bulgarian, czech, chinese, french, dutch, italian, japanese, castilian, korean, hungarian, mandarin, german, polish, portuguese, romanian, greek, spanish, thai, turkish
15.
Top Of The Wall (Facebook Films)
00:01:28
HD 1080p
english
english, arabic, bulgarian, czech, chinese, french, dutch, italian, japanese, castilian, korean, hungarian, mandarin, german, polish, portuguese, romanian, greek, spanish, thai, turkish
16.
Hammers (Facebook Films)
00:00:58
HD 1080p
english
english, arabic, bulgarian, czech, chinese, french, dutch, italian, japanese, castilian, korean, hungarian, mandarin, german, polish, portuguese, romanian, greek, spanish, thai, turkish
17.
Birthday (Facebook Films)
00:02:20
HD 1080p
english
english, arabic, bulgarian, czech, chinese, french, dutch, italian, japanese, castilian, korean, hungarian, mandarin, german, polish, portuguese, romanian, greek, spanish, thai, turkish
18.
Air Drummer (Facebook Films)
00:01:48
HD 1080p
english
english, arabic, bulgarian, czech, chinese, french, dutch, italian, japanese, castilian, korean, hungarian, mandarin, german, polish, portuguese, romanian, greek, spanish, thai, turkish
19.
Digitized (Facebook Films)
00:01:19
HD 1080p
english
english, arabic, bulgarian, czech, chinese, french, dutch, italian, japanese, castilian, korean, hungarian, mandarin, german, polish, portuguese, romanian, greek, spanish, thai, turkish
20.
Doppler (Facebook Films)
00:01:01
HD 1080p
english
english, arabic, bulgarian, czech, chinese, french, dutch, italian, japanese, castilian, korean, hungarian, mandarin, german, polish, portuguese, romanian, greek, spanish, thai, turkish
21.
Snowy's Note (Facebook Films)
00:01:48
HD 1080p
english
english, arabic, bulgarian, czech, chinese, french, dutch, italian, japanese, castilian, korean, hungarian, mandarin, german, polish, portuguese, romanian, greek, spanish, thai, turkish
22.
Trumpet (Facebook Films)
00:01:19
HD 1080p
english
english, arabic, bulgarian, czech, chinese, french, dutch, italian, japanese, castilian, korean, hungarian, mandarin, german, polish, portuguese, romanian, greek, spanish, thai, turkish
23.
Malfunction (Facebook Films)
00:01:01
HD 1080p
english
english, arabic, bulgarian, czech, chinese, french, dutch, italian, japanese, castilian, korean, hungarian, mandarin, german, polish, portuguese, romanian, greek, spanish, thai, turkish
24.
Projectors (Facebook Films)
00:01:48
HD 1080p
english
english, arabic, bulgarian, czech, chinese, french, dutch, italian, japanese, castilian, korean, hungarian, mandarin, german, polish, portuguese, romanian, greek, spanish, thai, turkish
25.
Occupy (Facebook Films)
00:01:41
HD 1080p
english
english, arabic, bulgarian, czech, chinese, french, dutch, italian, japanese, castilian, korean, hungarian, mandarin, german, polish, portuguese, romanian, greek, spanish, thai, turkish
26.
Stadiums (Facebook Films)
00:01:30
HD 1080p
english
english, arabic, bulgarian, czech, chinese, french, dutch, italian, japanese, castilian, korean, hungarian, mandarin, german, polish, portuguese, romanian, greek, spanish, thai, turkish
27.
Dave And Nick (Facebook Films)
00:01:59
HD 1080p
english
english, arabic, bulgarian, czech, chinese, french, dutch, italian, japanese, castilian, korean, hungarian, mandarin, german, polish, portuguese, romanian, greek, spanish, thai, turkish
28.
Quebec (Facebook Films)
00:05:18
HD 1080p
english
english, arabic, bulgarian, czech, chinese, french, dutch, italian, japanese, castilian, korean, hungarian, mandarin, german, polish, portuguese, romanian, greek, spanish, thai, turkish
29.
Health (Facebook Films)
00:06:00
HD 1080p
english
english, arabic, bulgarian, czech, chinese, french, dutch, italian, japanese, castilian, korean, hungarian, mandarin, german, polish, portuguese, romanian, greek, spanish, thai, turkish
30.
Cops (Facebook Films)
00:03:38
HD 1080p
english
english, arabic, bulgarian, czech, chinese, french, dutch, italian, japanese, castilian, korean, hungarian, mandarin, german, polish, portuguese, romanian, greek, spanish, thai, turkish
31.
Poll Star Awards Part 1 (Facebook Films)
00:01:29
HD 1080p
english
english, arabic, bulgarian, czech, chinese, french, dutch, italian, japanese, castilian, korean, hungarian, mandarin, german, polish, portuguese, romanian, greek, spanish, thai, turkish
32.
Poll Star Awards Part 2 (Facebook Films)
00:01:59
HD 1080p
english
english, arabic, bulgarian, czech, chinese, french, dutch, italian, japanese, castilian, korean, hungarian, mandarin, german, polish, portuguese, romanian, greek, spanish, thai, turkish
33.
Comfortably Numb Live At The o2
00:08:19
HD 1080p
english
english, arabic, bulgarian, czech, chinese, french, dutch, italian, japanese, castilian, korean, hungarian, mandarin, german, polish, portuguese, romanian, greek, spanish, thai, turkish
34.
Outside The Wall Live At The O2
00:08:50
HD 1080p
english
english, arabic, bulgarian, czech, chinese, french, dutch, italian, japanese, castilian, korean, hungarian, mandarin, german, polish, portuguese, romanian, greek, spanish, thai, turkish
Overall: Quantity: 34, The total length of bonuses: 01:20:19
Related products
Popular categories:3D movies |DVD movies |Blu-ray movies |News on DVD |News on Blu-ray |4K movies |Action movies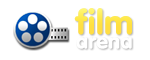 | | | | |
| --- | --- | --- | --- |
| About Company | How to purchase | Assortment | Partner sites |