We accept these credit cards:




We are certified:
Spy (Blu-ray)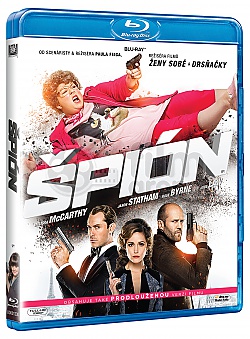 Price:

269 CZK (10,98 €)


(including VAT 21%)

Retail price:
299 CZK (

12,20

€)
Save:
30 CZK

(1,22 €)

Sound:

DTS-HD Master 7.1 english
Dolby Digital 5.1 czech
Dolby Digital 5.1 hungarian
Dolby Digital 5.1 (VO) polish

Subtitles:
english, czech, hebrew, icelandic, hungarian, polish, portuguese, slovak
Length:
120 min. (Unrated: 130 min.)
Cast:
Jason Statham, Rose Byrne, Melissa McCarthy, Morena Baccarin, Jude Law, Allison Janney, Bobby Cannavale, and more >
Directed:
Paul Feig
Sharing:
Watchdog:
watchdog
Review:
Spy (Blu-ray)
Susan Cooper is an unassuming, deskbound CIA analyst, and the unsung hero behind the Agency's most dangerous missions. But when her partner falls off the grid and another top agent is compromised, she volunteers to go deep undercover to infiltrate the world of a deadly arms dealer, and prevent a global crisis.
Trailer
Spy unboxing
Bonuses to Spy (Blu-ray)
#
Name
Length
Video
Audio
Subtitles
1.
On Lady Nancy's Secret Service - Version 1 (Reacted Scenes)
00:00:52
HD 1080p
english
czech, hungarian, polish, portuguese
2.
On Lady Nancy's Secret Service - Version 2 (Reacted Scenes)
00:01:28
HD 1080p
english
czech, hungarian, polish, portuguese
3.
In a Sea of Secret Weapons (Reacted Scenes)
00:00:39
HD 1080p
english
czech, hungarian, polish, portuguese
4.
How to Fire Your Gardener (Classified Alternate Scenes)
00:02:07
HD 1080p
english
czech, hungarian, polish, portuguese
5.
Susan's Special Skills (Classified Alternate Scenes)
00:04:06
HD 1080p
english
czech, hungarian, polish, portuguese
6.
Ford the Destroyer (Classified Alternate Scenes)
00:01:30
HD 1080p
english
czech, hungarian, polish, portuguese
7.
How to Bond with Your Boss (Classified Alternate Scenes)
00:02:12
HD 1080p
english
czech, hungarian, polish, portuguese
8.
On Lady Nancy's Other Secret Service (Classified Alternate Scenes)
00:02:02
HD 1080p
english
czech, hungarian, polish, portuguese
9.
How to Order Wine in a Fancy Restaurant (Classified Alternate Scenes)
00:04:18
HD 1080p
english
czech, hungarian, polish, portuguese
10.
How to Neutralize the Enemy (Classified Alternate Scenes)
00:03:46
HD 1080p
english
czech, hungarian, polish, portuguese
11.
How to Cover Your Cover (Classified Alternate Scenes)
00:01:27
HD 1080p
english
czech, hungarian, polish, portuguese
12.
Deep Under Cover (Classified Alternate Scenes)
00:01:58
HD 1080p
english
czech, hungarian, polish, portuguese
13.
How to Remove the Enemy from Danger - Method 1 (Classified Alternate Scenes)
00:01:25
HD 1080p
english
czech, hungarian, polish, portuguese
14.
How to Remove the Enemy from Danger - Method 2 (Classified Alternate Scenes)
00:01:03
HD 1080p
english
czech, hungarian, polish, portuguese
15.
How to Take Abuse from the Enemy - Method 1 (Classified Alternate Scenes)
00:01:32
HD 1080p
english
czech, hungarian, polish, portuguese
16.
How to Take Abuse from the Enemy - Method 2 (Classified Alternate Scenes)
00:01:28
HD 1080p
english
czech, hungarian, polish, portuguese
17.
Agent to Agent - A Touching Story (Classified Alternate Scenes)
00:01:55
HD 1080p
english
czech, hungarian, polish, portuguese
18.
Agent to Agent - A Last Request (Classified Alternate Scenes)
00:00:54
HD 1080p
english
czech, hungarian, polish, portuguese
19.
Top Secret Gag Reel
00:06:39
HD 1080p
english
czech, hungarian, polish, portuguese
20.
Extra Top Secret Behind-the-Scenes Gag Reel
00:03:43
HD 1080p
english
czech, hungarian, polish, portuguese
21.
Director of Intelligence Feig Makes the Cast Do His Bidding
00:08:53
HD 1080p
english
czech, hungarian, polish, portuguese
22.
Susan and Her Men
00:08:18
HD 1080p
english
czech, hungarian, polish, portuguese
23.
Super Villain Rayna Can't Keep It Together
00:05:05
HD 1080p
english
czech, hungarian, polish, portuguese
24.
Super Vermin
00:01:34
HD 1080p
english
czech, hungarian, polish, portuguese
25.
The Many Deaths of Anton
00:00:57
HD 1080p
english
czech, hungarian, polish, portuguese
26.
The Trouble With Covers
00:02:26
HD 1080p
english
czech, hungarian, polish, portuguese
27.
The Great Rick Ford
00:03:42
HD 1080p
english
czech, hungarian, polish, portuguese
28.
For Your Eyes Only: Jokes-a-Plenty
00:13:25
HD 1080p
english
czech, hungarian, polish, portuguese
29.
The Handsy World of Spies
00:01:52
HD 1080p
english
czech, hungarian, polish, portuguese
30.
Speaking is an Art Form
00:01:57
HD 1080p
english
czech, hungarian, polish, portuguese
31.
Super Villains of the Animal World
00:02:19
HD 1080p
english
czech, hungarian, polish, portuguese
32.
Paul Feig: Alt-P (How Spy Was Made)
00:11:08
HD 1080p
english
czech, hungarian, polish, portuguese
33.
Indecent Proposals from the Cast (How Spy Was Made)
00:03:04
HD 1080p
english
czech, hungarian, polish, portuguese
34.
Changing Statham (How Spy Was Made)
00:05:45
HD 1080p
english
czech, hungarian, polish, portuguese
35.
Stuntarama (How Spy Was Made)
00:13:26
HD 1080p
english
czech, hungarian, polish, portuguese
36.
In Da Klub (How Spy Was Made)
00:06:26
HD 1080p
english
czech, hungarian, polish, portuguese
37.
Susan's Disguises (How Spy Was Made)
00:04:31
HD 1080p
english
czech, hungarian, polish, portuguese
38.
Odd Couple On Set (How Spy Was Made)
00:04:50
HD 1080p
english
czech, hungarian, polish, portuguese
39.
No Go Gadgets (How Spy Was Made)
00:03:36
HD 1080p
english
czech, hungarian, polish, portuguese
40.
The Filmmakers Tell You How Spy Was Made While You Watch The Movie! AKA The Commentary Track (Unrated Version)
00:00:00
On/Off
english
czech, hungarian, polish, portuguese
41.
Gallery
00:00:00
Gallery
-
-
42.
Theatrical Trailer
00:01:52
HD 1080p
english
-
Overall: Quantity: 42, The total length of bonuses: 02:30:10
Related products
(4x)

199 CZK

359 CZK

(2x)

99 CZK

(1x)

199 CZK

269 CZK

(4x)

99 CZK

199 CZK

99 CZK
Popular categories:4K movies |3D movies |Blu-ray movies |DVD movies |News on DVD |News on Blu-ray |Action movies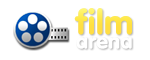 | | | | |
| --- | --- | --- | --- |
| About Company | How to purchase | Assortment | Partner sites |