We accept these credit cards:




We are certified:
xXx (Blu-ray)
Price:

199 CZK (7,82 €)


(including VAT 21%)
Sound:

PCM 5.1 english
Dolby Digital 5.1 english
Dolby Digital 5.1 french

Subtitles:
english, arabic, czech, danish, french, hindi, hungarian, polish, greek, turkish
Length:
124 minut
Cast:
Vin Diesel, Asia Argento, Marton Csokas, Samuel L. Jackson, Michael Roof, Eve, Tom Everett, and more >
Directed:
Rob Cohen
Sharing:
Watchdog:
watchdog
Review:
xXx
Xander Cage is your standard adrenaline junkie with no fear and a lousy attitude. When the US Government "recruits" him to go on a mission, he's not exactly thrilled. His mission: to gather information on an organization that may just be planning the destruction of the world, led by the nihilistic Yorgi.
xXx
After another failed infiltration of the Eastern European underground group Anarchy 99, National Security Agent Augustus Gibbons seeks a new type of agent. Extreme sports fanatic Xander 'xXx' Cage, is infamous for his wild and often illegal behavior. After his latest run-in with the law, crashing a Senator's car, xXx's base is raided by a SWAT team and he is drugged.

xXx awakes in a diner where a robbery seemingly begins taking place, but he easily thwarts it, noticing several clues that point to the scene being a fake. Gibbons then appears to tell him it was a test, which he has passed. xXx isn't interested, but is again drugged. This time he finds himself on a plane with other criminals. They are dumped in Columbia, and come across a cocaine plantation where they are captured by the drugs cartel. At first xXx believes this is another set-up, but as events become serious, he realizes it's for real and escapes when the Colombian Army move in, only to be captured again by NSA agents.

Again, Gibbons tells Cage that exposing the cartel was yet another test. He then gives Cage a choice - work for the NSA or go to prison for a long time. Cage agrees to work for him. He is sent uncover to the Czech Republic and infiltrates Anarchy 99. The leader of Anarchy 99 is Yorgi, an Russian ex-soldier. xXx finds himself attracted to Yorgi's apparent girlfriend, Yelena, and he negotiates political asylum for her, so she can live in America. Anarchy 99 are planning a series of chemical weapons attacks on major cities. They plan to use a sea-faring drone, Ahab, to launch the attacks. xXx works with Czech Special Forces to raid Yorgi's base, chaos ensues and Yorgi and his cohort escape. xXx hunts them down and kills them. After this xXx tracks down the drone, para-sails onto it and destroys it.

The story ends with xXx and Yelena vacationing in Bora Bora. Whilst there, Gibbons informs xXx that something else has come up....
Dne 30.12.2010 jsem pro Vás otestoval blu-ray film XXX.
Testováno na sestavě:

BLU-RAY přehrávač:
PIONEER BDP-LX53

Přehrávač je postaven na základě rigidní konstrukce šasi a velké pozornosti k detailu, což se projeví prvotřídním zážitkem ze sledování Blu-ray, ovšem ani zvuková část nijak nezaostává. Integrace vysoce kvalitních součástek zajišťujících opravdu mimořádně zvukově zajímavou reprodukci. Šasi BDP-LX53 je stavěno jako "Armoured Chassis Concept", tedy cosi ve smyslu obrněného zařízení, šasi je zpevněno vloženým plátem uvnitř skříně a dosahuje tak výrazného snížení vibrací, což se projeví ve špičkové reprodukci. Navíc byly přidány zlacené terminály.

HD zvuk - Díky přímému vestavěnému dekódování HD zvukových formátů, nabízí přehrávač nejvyšší možnou kvalitu přehrávání. Jásavé barvy a dokonale přesná reprodukce obrazu ideálně doplňují digitální audio formáty pro vysoké rozlišení DTS-HD Master Audio Essential a Dolby TrueHD, které může zmíněný model nabídnout jako přímý bitstream nebo je dekódovat interně a přehrát jako nekomprimovaný (PQLS) které zajišťuje přenos digitálních informací zcela bez Jitteru, a to 2kanálového nekomprimovaného signálu nebo multi-kanálového LPCM a nyní také bitstream zvuk pomocí HDMI.

Přehrávač Blu-Ray disků Pioneer má vestavěný vysoce kvalitní upscaling obrazu na 1080p pro získání maximálně kvalitního obrazu z existující sbírky. Jeho schopnost zpracovat 1080p 24fps zaručuje doslova kinosálový zážitek ze sledování na kompatibilním displeji. Díky možnosti propojení pomocí HDMI nabízejí čistý, přirozený obraz. Pro další zvýšení kvality obrazu je přehrávač vybaven 36bitovým zpracováním obrazu, které dokáže reprodukovat přesnější barevnou gradaci což má za následek jemnější podání barev s lepším vykreslením odstínů a jemnějšími přechody.

AV-Reciever:
PIONEER VSX - 1020K

Díky nejnovější verzi HDMI 1.4 je plně kompatibilní s 3D HD signálem. Certifikováno iPod/phone ready, model VSX-1020-K nabízí plnou integraci obsluhy iPod/iPhone Touch. Model VSX-1020-K umí dekodovat veškeré prostorové formáty a to včetně HD formátů a upscalovat video na 1080p při současné podpoře x.v.Colour a DeepColour pro dosažení živých, jasných barev a jejich jemných přechodů.

Parametry recieveru:
Výstupní výkon na kanál: 140W
Výstupní impedance: 6Ohm
Počet kanálů: 7
Odstup signál/šum: 100 dB
Vstupy: 6xHDMI,4 x Composite, 2 x Component, 2 x Coaxial, 2 x Optical,1 x USB host, 1 x iPod/iPhone
Výstupy: 1xHDMI, 1xKomponent, 1xKompozit
MCACC kalibrace: ano
Dolby Digital: ano
Dolby Digital EX: ano
Dolby Pro Logic II: ano
Dolby Pro Logic IIx: ano
DTS: ano
DTS Neo: 6: ano
DTS 96/24: ano
Surround Módy: 13+1
MCACC: ano
Odstranění stojatého vlnění: ano
Nastavení fází: ano
Sound Retriever: ano
Front Stage Surround Advance: ano
X.V.Colour: ano
Deep Colour: ano
HDMI Repeater: ano

Pioneer hybridní konstrukce zes.: ano
D/A převodník: 192 kHz / 24-bit
A/D převodník: 96 kHz / 24-bit
Reproduktorové výstupy A/B: ano

Televize:
PLAZMA SAMSUNG PS 50B

Úhlopříčka: 127 cm
Úhlopříčka: 50 palců
Formát obrazu: 16:9
Horizontální rozlišení: 1920 bodů
Vertikální rozlišení: 1080 bodů

Kabeláž:
HDMI - MONSTER CABLE 1200 EX
Reproduktory:
JAMO S606 HCS 5.1

Impedance: 6 ohm
Přední reprosoustavy S 606: třípásmové (osazené dvěma středovými reproduktory), maximální zatížitelnost 210 W, frekvenční rozsah: 45–20000 Hz
Středový reproduktor S 60 CEN: dvoupásmový (osazený dvěma středobasovými reproduktory), maximální zatížitelnost 130 W, frekvenční rozsah: 75–20000 H
Zadní surroundové reprosoustavy S 602: dvoupásmové, maximální zatížitelnost 130 W, frekvenční rozsah: 80–20000 Hz

Další informace: Kmitočtový rozsah od 30 Hz, Kmitočtový rozsah do 150 Hz, nastavení dělící frekvence (výhybky) 40–150 Hz, plynulé nastavení fáze, bassreflex, subwoofer SUB 250: aktivní(vyzařující do země) osazený 203 mm basovým reproduktorem, maximální výkon 250 W
Výsledky testů:

Formát obrazu:
16:9, poměr stran: 2,40:1
Kvalita zvuku:
Bohužel poměrně matně dopadl film i po zvukové stránce. Obsahuje dnes nepoužívané PCM 5.1 kódování zvuku a je zcela bez české podpory.
Kontrola údajů na přebalu:
Všechny údaje a informace na přebalu jsou v pořádku.
Poznámky k titulu:
Asi jeden z největších akčních propadáků, který se ještě navíc točil v České republice. Nedobrovolný agent FBI s krycím jménem XXX přilétá do Prahy, aby zachránil svět. Bohužel film mi připomínal spíše nudnou pohádku s trochou sci-fi žánru o práci naší policie. Dokonce ani technické provedení filmu není nějak oslnivé.
Hodnocení zvuku:
3.3
Hodnocení obrazu:
3.5
Celkové hodnocení:
3.4
Related products
Popular categories:4K movies |3D movies |Blu-ray movies |DVD movies |News on DVD |News on Blu-ray |Action movies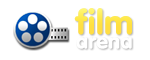 | | | | |
| --- | --- | --- | --- |
| About Company | How to purchase | Assortment | Partner sites |