We accept these credit cards:




We are certified:
FAC #86 MINIONS FullSlip + Lenticular Magnet WEA Exclusive 3D + 2D Steelbook™ Limited Collector's Edition - numbered (Blu-ray 3D + Blu-ray)
Price:

1 499 CZK (63,02 €)


(including VAT 21%)

Sound:

Dolby Atmos english
Dolby Digital 5.1 czech
Dolby Digital 5.1 chinese
Dolby Digital 5.1 chinese
Dolby Digital 5.1 korean
Dolby Digital 5.1 polish
Dolby Digital 5.1 portuguese
Dolby Digital 5.1 spanish
Dolby Digital 5.1 thai

Subtitles:
english, czech, chinese traditional, chinese simplified, chinese, korean, polish, portuguese, spanish, thai
Length:
91 min.
Cast:
Sandra Bullock, Pierre Coffin, Chris Renaud, Steve Carell, Jon Hamm, Hirojuki Sanada
Directed:
Kyle Balda, Pierre Coffin
Sharing:
Watchdog:
watchdog
Minions / Blu-ray 3D + 2D STEELBOOK
FAC #86 MINIONS FullSlip + Lenticular Magnet WEA Exclusive

FAC #86 MINIONS FullSlip + Lenticular Magnet contains:
- Exclusive Fullslip with an attractive finish
- WEA exclusive Steelbook 2BD
- 2 Blu-ray discs 3D + 2D
- Exclusive lenticular transition magnet
- Exclusive collector's booklet 36P
- Special collector's trade cards
- Collectible character cards
- Collector's numbering card and hologram.
The start of pre-orders is scheduled on October 5, 2017, at 20:00 CET.
We look forward to your orders.
Team of Filmarena
The story of Universal Pictures and Illumination Entertainment's Minions begins at the dawn of time. Starting as single-celled yellow organisms, Minions evolve through the ages, perpetually serving the most despicable of masters. Continuously unsuccessful at keeping these masters-from T. rex to Napoleon-the Minions find themselves without someone to serve and fall into a deep depression.
But one Minion named Kevin has a plan, and he-alongside teenage rebel Stuart and lovable little Bob-ventures out into the world to find a new evil boss for his brethren to follow. The trio embarks upon a thrilling journey that ultimately leads them to their next potential master, Scarlet Overkill (Academy Award® winner Sandra Bullock), the world's first-ever female super-villain.
They travel from frigid Antarctica to 1960s New York City, ending in mod London, where they must face their biggest challenge to date: saving all of Minionkind...from annihilation. Featuring a soundtrack of hit music from the '60s that still permeates our culture today, Minions is produced by Illumination's Chris Meledandri and Janet Healy, and is directed by Pierre Coffin and Kyle Balda. Brian Lynch has written the screenplay for the 3D-CG comedy adventure, and Chris Renaud serves as executive producer of the film.
3D DISC CONFIGURATION
Audio:
Dolby Atmos anglicky (Bitová hloubka: 24, Datový tok: 5.262 kbps)
Dolby Digital 5.1 česky (Bitová hloubka: 16, Datový tok: 640 kbps) [Dolby Digital]
Dolby Digital 5.1 čínsky (Bitová hloubka: 16, Datový tok: 640 kbps) [Dolby Digital]
Dolby Digital 5.1 čínsky (Bitová hloubka: 16, Datový tok: 640 kbps) [Dolby Digital]
Dolby Digital 5.1 korejsky (Bitová hloubka: 16, Datový tok: 640 kbps) [Dolby Digital]
Dolby Digital 5.1 polsky (Bitová hloubka: 16, Datový tok: 640 kbps) [Dolby Digital]
Dolby Digital 5.1 portugalsky (Bitová hloubka: 16, Datový tok: 640 kbps) [Dolby Digital]
Dolby Digital 5.1 španělsky (Bitová hloubka: 16, Datový tok: 640 kbps) [Dolby Digital]
Dolby Digital 5.1 thajsky (Bitová hloubka: 16, Datový tok: 640 kbps) [Dolby Digital]
3D DISC Subtitles: anglické, české, čínské zjedno., čínské, čínské tradiční, korejské, polské, portugalské, španělské, thajské
2D DISC CONFIGURATION:
Audio:
Dolby Atmos anglicky (Bitová hloubka: 24, Datový tok: 5.262 kbps)
Dolby Digital 5.1 bulharsky (Bitová hloubka: 16, Datový tok: 640 kbps) [Dolby Digital]
Dolby Digital 5.1 česky (Bitová hloubka: 16, Datový tok: 640 kbps) [Dolby Digital]
Dolby Digital 5.1 dánsky (Bitová hloubka: 16, Datový tok: 640 kbps) [Dolby Digital]
Dolby Digital 5.1 finsky (Bitová hloubka: 16, Datový tok: 640 kbps) [Dolby Digital]
Dolby Digital 5.1 norsky (Bitová hloubka: 16, Datový tok: 640 kbps) [Dolby Digital]
Dolby Digital 5.1 portugalsky (Bitová hloubka: 16, Datový tok: 640 kbps) [Dolby Digital]
Dolby Digital 5.1 slovensky (Bitová hloubka: 16, Datový tok: 640 kbps) [Dolby Digital]
Dolby Digital 5.1 slovinsky (Bitová hloubka: 16, Datový tok: 640 kbps) [Dolby Digital]
Dolby Digital 5.1 švédsky (Bitová hloubka: 16, Datový tok: 640 kbps) [Dolby Digital]
2D DISC Subtitles: anglické, bulharské, české, dánské, finské, norské, portugalské, slovinské, švédské
THE MINIONS TRAILER:
Bonuses to FAC #86 MINIONS FullSlip + Lenticular Magnet WEA Exclusive 3D + 2D Steelbook™ Limited Collector's Edition - numbered (Blu-ray 3D + Blu-ray)
#
Name
Length
Video
Audio
Subtitles
1.
Cro Minion (Mini-Movies)
00:04:25
HD 1080p
english
-
2.
Competition (Mini-Movies)
00:03:47
HD 1080p
english
-
3.
Binky Nelson Unpacified (Mini-Movies)
00:04:34
HD 1080p
english
-
4.
Around The World Interactive Map
00:00:00
Application
english
english, czech, danish, finnish, norwegian, portuguese, swedish
5.
Behind The Goggles - The Illumination Story Of The Minions
00:00:00
Application
english
english, czech, danish, finnish, norwegian, portuguese, swedish
6.
Jingle Bells Minion Style
00:01:52
HD 1080p
english
-
Overall: Quantity: 6, The total length of bonuses: 00:14:38
Related products
Popular categories:4K movies |3D movies |Blu-ray movies |DVD movies |News on DVD |News on Blu-ray |Action movies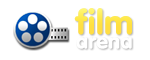 | | | | |
| --- | --- | --- | --- |
| About Company | How to purchase | Assortment | Partner sites |