Dear customers, let us kindly invite you this year to an attractive BLACK FRIDAY sale event, to be held from November 16 - 25, 2018. BLACK FRIDAY is valid for a limited time or until stock lasts! We look forward to your orders. Regards, Team Filmarena
POZOR LIMITOVANÁ AKCE PREDÁTOR 4K ULTRA HD! Vážení sběratelé, k datu vydání 4K UHD + BD verzí filmů PREDÁTOR, PREDÁTOR 2 a PREDÁTOŘI jsme pro Vás připravili nejen jedno-krabičkovou kolekci všech 3 filmů, ale také SBĚRATELSKÝ ŠUBR pro ty, kteří si plánuji zakoupit všechny 3 díly v samostatných amaray (4K UHD + BD) krabičkách. Pokud jste již předobjenali anebo se chystáte, můžete se těšit na SBĚRATELSKÝ ŠUBR jako DÁREK. Všechny 3 edice pro Vás před odesláním zkompletujeme do šubru a zavřeme ochrannou fólií. TATO NABÍDKA JE LIMITOVANÁ A PLATÍ DO ROZDÁNÍ OBJEDNANÉ VÁRKY ŠUBRŮ! Těšíme se na Vaše objednávky. S pozdravem, Tým FA P. S. Sběratelské šubry jsou lokalizované do češtiny.

We accept these credit cards:




We are certified:
RESIDENT EVIL: Retribution 3D + 2D Steelbook™ + Gift Steelbook's™ foil (Blu-ray 3D + Blu-ray)
Price:

599 CZK (24,09 €)


(including VAT 21%)

Sound:

DTS-HD Master 5.1 english
Dolby Digital 5.1 czech
Dolby Digital 5.1 hungarian
Dolby Digital 5.1 polish
Dolby Digital 5.1 russian
Dolby Digital 5.1 turkish
Dolby Digital 5.1 ukrainian

Subtitles:
english, arabic, bulgarian, czech, estonian, hebrew, croatian, icelandic, lithuanian, hungarian, polish, portuguese, romanian, russian, greek, slovak, slovenian, serbian, turkish
Length:
96 minut
Cast:
Milla Jovovich, Michelle Rodriguez, Sienna Guillory, Shawn Roberts, Boris Kodjoe, Kevin Durand, Oded Fehr, and more >
Directed:
Paul W.S. Anderson
Note:
DŮLEŽITÉ UPOZORNĚNÍ!!! K přehrávání 3D Blu-Ray titulů je potřeba nejen vlastnictví 3D televize a 3D brýlí pro sledování, ale také 3D Blu-Ray přehrávače. Dále je nutné, aby vše bylo propojeno odpovídající kabeláží, která je schopna přenášet 3D obraz a zvuk!!!
Sharing:
Watchdog:
watchdog
Resident Evil: Odveta 3D + 2D STEELBOOK 2BD (blu-ray 3d)
3D BLU-RAY STEELBOOK Resident Evil: Retribution
Velmi úspěšná filmová adaptace ságy, která vydělala téměř 700 miliónů dolarů po celém světě, natočená podle oblíbené série videoher s názvem Resident Evil se vrací ve svém netrpělivě očekávaném pátém pokračování Resident Evil: Retribution ve formátu 3D.
Podívejte se na rozbalení (unboxing) titulu Blu-ray RESIDENT EVIL: ODVETA 3D a napište nám, jak se Vám tato edice líbí.

Smrtelný virus společnosti Umbrella Corporation dál pustoší Zemi, mění světovou populaci na legie masa, které jedí Nemrtví. Jediná a poslední naděje lidské rasy v podobě ALICE (Milla Jovovich), se probudí v srdci nejtajnější operace společnosti Umbrella a odkrývá víc o své tajemné minulosti, jak dále pátrá v komplexu.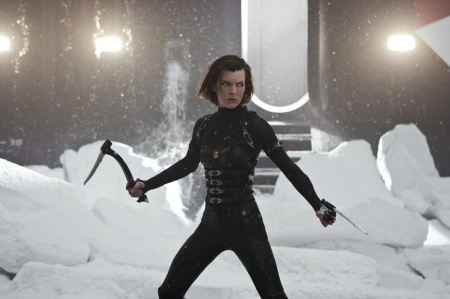 Alice, bez bezpečného útočiště, pokračuje v honbě na ty, kteří jsou odpovědni za šíření epidemie; honbě, která jí dovede z Tokia do New Yorku, Washingtonu a Moskvy a vyvrcholí ohromujícím odhalením, které ji donutí znovu přemýšlet o všem, o čem si dosud myslela, že je pravda. Alice, které pomáhají noví spojenci a staří přátelé, musí bojovat tak dlouho, aby přežila a unikla nepřátelskému světu na pokraji zapomnění. Konec se blíží.
Info o filmu:
Smrtící virus společnosti Umbrella Corporation se šíří po celé planetě a mění obyčejné lidi v legie živých mrtvol. Lidstvo, které míří vstříc záhubě, má jedinou naději: Alici (Milla Jovovich). Ta se právě nalézá na misi a probíjí se městy napříč kontinenty uvnitř hlavního výzkumného centra Umbrella Corporation. Zatímco se ze starých přátel stávají noví nepřátelé, Alice se snaží uniknout a odhaluje, že vše, v co dosud věřila, nemusí být pravda.

Bonusy:
• Film o filmu: Tvorba nemrtvých
• Komentář tvůrců a herců
Bonusy exkluzivně na Blu-ray:
• Vynechané scény, prodloužené scény a nepovedené záběry ve 3D
• 6 filmů o filmu plus Projekt Alice: Interaktivní databáze


Formát obrazu: 16:9 2.40:1 barevný
Bonuses to RESIDENT EVIL: Retribution 3D + 2D Steelbook™ + Gift Steelbook's™ foil (Blu-ray 3D + Blu-ray)
#
Name
Length
Video
Audio
Subtitles
1.
Commentary with Writer/Director Paul W.S. Anderson, Milla Jovovich and Boris Kodjoe
00:00:00
On/Off
english
english
2.
Commentary with Writer/Director Paul W.S. Anderson and Producer Jeremy Bolt
00:00:00
On/Off
english
english
3.
Suburan Attack - Extended (Deleted & Extended Scenes)
00:40:56
HD 1080p
english
english
4.
Alice Fights Undead in Corridor of Light - Extended (Deleted & Extended Scenes)
00:02:33
HD 1080p
english
english
5.
Undead Rain/Jill in the Control Room (Deleted & Extended Scenes)
00:03:53
HD 1080p
english
english
6.
Alice and Ada Find Becky - Extended (Deleted & Extended Scenes)
00:01:19
HD 1080p
english
english
7.
Rain Captures Ada (Deleted & Extended Scenes)
00:00:20
HD 1080p
english
english
8.
Outtakes
00:04:36
HD 1080p
english
english
9.
Previews
00:06:58
HD 1080p
english
-
Overall: Quantity: 9, The total length of bonuses: 01:00:35
#
Name
Length
Video
Audio
Subtitles
1.
Project Alice: The Interactive Database
00:00:00
Interactive Database
-
-
2.
Maestro of Evil. Directing Residen Evil: Retribution (Featurettes)
00:08:06
HD 1080p
english
english, chinese, dutch, italian, korean, portuguese, spanish, thai
3.
Evolving Alice (Featurettes)
00:06:50
HD 1080p
english
english, chinese, dutch, italian, korean, portuguese, spanish, thai
4.
Resident Evil: Reunion (Featurettes)
00:09:42
HD 1080p
english
english, chinese, dutch, italian, korean, portuguese, spanish, thai
5.
Design & Build: The World of Resident Evil: Retribution (Featurettes)
00:09:11
HD 1080p
english
english, chinese, dutch, italian, korean, portuguese, spanish, thai
6.
Drop (Un) Dead: The Creatures of Retribution (Featurettes)
00:06:58
HD 1080p
english
english, chinese, dutch, italian, korean, portuguese, spanish, thai
7.
Resident Stuntman (Featurettes)
00:06:17
HD 1080p
english
english, chinese, dutch, italian, korean, portuguese, spanish, thai
8.
Code: Mika (Featurettes)
00:05:34
HD 1080p
english
english, chinese, dutch, italian, korean, portuguese, spanish, thai
Overall: Quantity: 8, The total length of bonuses: 00:52:38
Related products
Popular categories:3D movies |DVD movies |Blu-ray movies |News on DVD |News on Blu-ray |4K movies |Action movies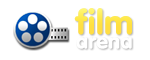 | | | | |
| --- | --- | --- | --- |
| About Company | How to purchase | Assortment | Partner sites |