Dear customers, let us kindly invite you this year to an attractive BLACK FRIDAY sale event, to be held from November 16 - 25, 2018. BLACK FRIDAY is valid for a limited time or until stock lasts! We look forward to your orders. Regards, Team Filmarena
POZOR LIMITOVANÁ AKCE PREDÁTOR 4K ULTRA HD! Vážení sběratelé, k datu vydání 4K UHD + BD verzí filmů PREDÁTOR, PREDÁTOR 2 a PREDÁTOŘI jsme pro Vás připravili nejen jedno-krabičkovou kolekci všech 3 filmů, ale také SBĚRATELSKÝ ŠUBR pro ty, kteří si plánuji zakoupit všechny 3 díly v samostatných amaray (4K UHD + BD) krabičkách. Pokud jste již předobjenali anebo se chystáte, můžete se těšit na SBĚRATELSKÝ ŠUBR jako DÁREK. Všechny 3 edice pro Vás před odesláním zkompletujeme do šubru a zavřeme ochrannou fólií. TATO NABÍDKA JE LIMITOVANÁ A PLATÍ DO ROZDÁNÍ OBJEDNANÉ VÁRKY ŠUBRŮ! Těšíme se na Vaše objednávky. S pozdravem, Tým FA P. S. Sběratelské šubry jsou lokalizované do češtiny.

We accept these credit cards:




We are certified:
Die Hard 4K Ultra HD (2 Blu-ray)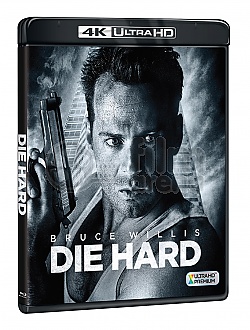 Price:

809 CZK (32,54 €)


(including VAT 21%)

Retail price:
899 CZK (

36,16

€)
Save:
90 CZK

(3,62 €)
Sound:

DTS-HD Master 5.1 english
Dolby Digital 2.0 czech
Dolby Digital 2.0 hungarian
Dolby Digital 2.0 mandarin
Dolby Digital 5.1 german
Dolby Digital 5.1 (VO) polish
Dolby Digital 5.1 portuguese
DTS 5.1 russian
Dolby Digital 5.1 spanish
Dolby Digital 5.1 thai
Mono 1.0 turkish

Subtitles:
english, arabic, bulgarian, czech, estonian, french, hindi, dutch, croatian, lithuanian, latvian, hungarian, mandarin, german, polish, portuguese, romanian, russian, greek, slovenian, spanish, thai, turkish
Length:
132 minut
Cast:
Bruce Willis, Bonnie Bedelia, Alan Rickman, Paul Gleason, Reginald VelJohnson, Alexander Godunov, William Atherton, and more >
Directed:
John McTiernan
Sharing:
Watchdog:
watchdog
Die Hard 4K UHD Blu-ray + Blu-ray (2BD)
New York City Detective John McClane has just arrived in Los Angeles to spend Christmas with his wife. Unfortunatly, it is not going to be a Merry Christmas for everyone. A group of terrorists, led by Hans Gruber is holding everyone in the Nakatomi Plaza building hostage. With no way of anyone getting in or out, it's up to McClane to stop them all. All 12!
Trailer
Die Hard
John McClane, a detective with the New York City Police Department, arrives in Los Angeles to attempt a Christmas reunion and reconciliation with his estranged wife Holly (Bonnie Bedelia), who is attending a party thrown by her employer, the Nakatomi Corporation, at its still-unfinished American branch office headquarters, the high-rise Nakatomi Plaza. When McClane refreshes himself from the flight in Holly's corporate room, they have an argument over the use of her maiden name, Gennero, but Holly is called away.

As the party continues, a convoy of trucks makes its way to the building. Two men, Karl (Alexander Godunov) and Theo (Clarence Gilyard Jr.), arrive at the front desk to divert security's attention away from the trucks. Karl guns down the guards while Theo commandeers the closed circuit security field. Terrorists led by German anarchist Hans Gruber (Alan Rickman) emerge from the trucks and hold the partygoers as hostages in exchange for terrorist operatives in prison. In the confusion, McClane was able to disappear unnoticed into the building's maintenance areas, and learns that Gruber is actually using the hostage situation as a cover to steal $640 million in bearer bonds stored in the building's vault. McClane is unable to stop Gruber from executing Joe Takagi, Holly's boss, when he refuses to hand over the vault's combination.

McClane attempts to alert the local police by setting off the fire alarm, but this fails, and he is promptly discovered by Karl's brother, Tony. McClane kills Tony, taking his gun and radio, which he uses to contact the LAPD. Karl demands vengeance, and convinces Gruber to send two more henchmen, Marco and Heinrich, to neutralize him. McClane kills them both and secures a quantity of C4 explosives and all the crucial detonators which Heinrich was setting into prepared explosives. Sergeant Al Powell (Reginald VelJohnson) arrives to check the building, finds nothing amiss and drives off, but McClane gets his attention by Marco's corpse onto Powell's patrol vehicle. The situation rapidly escalates, and the SWAT team arrives to storm the building. However, Theo notices their movements on the security feed and alerts Gruber. McClane attempts to get Powell to stop the SWAT team from walking into a trap, but Powell cannot convince his superiors. The SWAT team is repelled, the SWAT armoured vehicle is disabled by a rocket launcher, and the police are out-gunned by the firepower of the terrorists. McClane drops C4 down the elevator shaft and destroys the entire floor where the terrorists are firing from, giving the cops a chance to retreat. This attracts the attention of the press, led by sleazy reporter Richard Thornberg (William Atherton), and the FBI, led by Special Agent Johnson (Robert Davi).

As the remainder of Gruber's men attempt to find McClane and the detonators, one of the hostages, Harry Ellis (Hart Bochner), betrays McClane's identity to Gruber. Gruber uses the radio to contact McClane, and demands that McClane return the detonators or else he would shoot one of the hostages. McClane refuses, and Gruber kills Ellis, to the horror of the police force who heard everything on radio. McClane continues to keep moving through the building to try to learn Gruber's plans. McClane and Gruber accidentally meet but Gruber gains McClane's trust by passing himself off as an escaped hostage. But then Gruber's identity is discovered as he threatens to shoot McClane. When Gruber's men arrive, McClane flees, dropping the detonators.The FBI shut off the building's power while they plan a helicopter raid onto the roof. However, Gruber had planned for the FBI's predictability - disconnecting the power opened the final electromagnetic lock on the vault and gave him access to the bonds. He has used the recovered detonators to rig the helipad on the building's roof with explosives, knowing the FBI would attempt a sneak gunship attack on the building. After the FBI informs Gruber that his demands have been met, Gruber's men force the hostages to the roof to be killed by the explosions, so they could escape in the confusion. McClane, after fighting off Karl and failing to warn the police of the Gruber's doublecross, is able to get the hostages back inside safely, but the FBI helicopter shoots at him, believing he's one of the terrorists. The helipad explodes, the helicopter is destroyed and Johnson is killed in the explosion.

Gruber has discovered from Thornberg's investigative newscast that Holly Gennero is McClane's wife. He holds her hostage to prevent McClane from interfering in his getaway. McClane, down to his last two bullets, is able to lull Gruber into a trap, killing the last remaining terrorist and wounding Gruber, who falls backwards and out of the building through a window. Gruber manages to hang onto Holly's wristwatch, his weight dragging her out the window as well. McClane is able to unstrap the watch and lets Gruber fall to his death. Meanwhile, Theo is detained by McClane's limo driver, Argyle, after collecting the bonds. McClane and Holly leave the building together, and meet Powell face to face for the first time. Karl comes out behind McClane and Holly with an assault rifle, but Powell, who had previously confessed to McClane that he had not fired a gun since he accidentally shot a child years ago, draws and shoots him before he can harm McClane and Holly. Thornberg attempts to interview them as they are leaving the scene, Holly punches him in the face. McClane and Holly take off in Argyle's limo as the building is secured by the police.
Related products
Popular categories:3D movies |DVD movies |Blu-ray movies |News on DVD |News on Blu-ray |4K movies |Action movies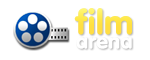 | | | | |
| --- | --- | --- | --- |
| About Company | How to purchase | Assortment | Partner sites |