Dear customers, let us kindly invite you this year to an attractive BLACK FRIDAY sale event, to be held from November 16 - 25, 2018. BLACK FRIDAY is valid for a limited time or until stock lasts! We look forward to your orders. Regards, Team Filmarena
POZOR LIMITOVANÁ AKCE PREDÁTOR 4K ULTRA HD! Vážení sběratelé, k datu vydání 4K UHD + BD verzí filmů PREDÁTOR, PREDÁTOR 2 a PREDÁTOŘI jsme pro Vás připravili nejen jedno-krabičkovou kolekci všech 3 filmů, ale také SBĚRATELSKÝ ŠUBR pro ty, kteří si plánuji zakoupit všechny 3 díly v samostatných amaray (4K UHD + BD) krabičkách. Pokud jste již předobjenali anebo se chystáte, můžete se těšit na SBĚRATELSKÝ ŠUBR jako DÁREK. Všechny 3 edice pro Vás před odesláním zkompletujeme do šubru a zavřeme ochrannou fólií. TATO NABÍDKA JE LIMITOVANÁ A PLATÍ DO ROZDÁNÍ OBJEDNANÉ VÁRKY ŠUBRŮ! Těšíme se na Vaše objednávky. S pozdravem, Tým FA P. S. Sběratelské šubry jsou lokalizované do češtiny.

We accept these credit cards:




We are certified:
Fast & Furious 4K Ultra HD (2 Blu-ray)
Price:

809 CZK (32,54 €)


(including VAT 21%)

Retail price:
899 CZK (

36,16

€)
Save:
90 CZK

(3,62 €)
Sound:

DTS-HD Master 5.1 english
Dolby Digital 5.1 czech
DTS 5.1 hungarian
DTS 5.1 VO polish
DTS 5.1 russian

Subtitles:
english, czech, hungarian, polish, romanian, greek
Length:
102 minut
Cast:
Vin Diesel, Paul Walker, Jordana Brewster, Michelle Rodriguez, John Ortiz, Laz Alonso, Gal Gadot, and more >

Jack Conley

,

Shea Whigham

,

Liza Lapira

,

Sung Kang

,

Tego Calderón

,

Don Omar

,

Greg Cipes

,

Brandon T. Jackson

,

Joseph Julian Soria

,

Robert Miano

,

Marco Rodríguez

,

Monique Gabriela Curnen

,

Assaf Cohen

,

Becky O'Donohue

,

Kristen De Luca

,

Meredith Giangrande

,

Holly Weber

,

Mousa Kraish

,

Joe Hursley

,

Phillip Marshall Tyler

,

Frank Miranda

,

Julian Starks

,

Luis Moncada

,

Neil Brown Jr.

,

Naureen Zaim

,

Hazel Calderon

Directed:
Justin Lin
Sharing:
Watchdog:
watchdog
Fast & Furious 4K Ultra HD + BLU-RAY (2BD)
Heading back to the streets where it all began, two men rejoin two women to blast muscle, tuner and exotic cars across Los Angeles and floor through the Mexican desert. When a crime brings them back to L.A., fugitive ex-con Dom Toretto reignites his feud with agent Brian O'Connor. But as they are forced to confront a shared enemy, Dom and Brian must give in to an uncertain new trust if they hope to outmaneuver him. And from convoy heists to precision tunnel crawls across international lines, two men will find the best way to get revenge: push the limits of what's possible behind the wheel.
Trailer
Fast & Furious
After a successful run at hijacking fuel tanks on the highways of the Dominican Republic, Dominic Toretto (Vin Diesel) leaves his girlfriend Letty (Michelle Rodriguez) and his gang, as he is now an international criminal. Eventually, Dominic's partner Han (Sung Kang) flees to Tokyo, causing Dominic to also flee. One day, in Panama, Dominic receives a phone call from his sister Mia (Jordana Brewster), who tells him that Letty was just murdered. Dominic returns to Los Angeles, California, to find out who murdered Letty. After Letty's funeral, Dominic asks his sister to take him to the site where Letty's accident occurred. At the scene, Dom finds traces of nitromethane residue that can only be purchased at one body shop in L.A.. At the body shop, he finds one of his old racing counterparts that, after being coerced, leads him to a man named David Park. Dominic finds Park and hangs him out of a window threatening to drop him and vowing to kill anyone that stands in his way of avenging Letty. He receives the information that only through a street race, arranged by Ramon Campos, can he gain access to the man responsible for Letty's death.

Meanwhile, Brian O'Connor (Paul Walker), now an FBI agent, is assigned to track down a notorious drug lord named Arturo Braga. Brian, after chasing down a criminal on foot, receives information also leading to David Park. Both Dominic and Brian, having received the same information, are led to the underground entrance race that guarantees them a spot on the team that traffics heroin across the United States-Mexico border. During the race, Dominic and Brian outlast all of their competitors until the two of them remain and head towards the finish line neck and neck, Dominic sideswipes Brian's car ensuring that he comes in first, securing his spot on the team so that he can seek justice on Letty's behalf. Having lost the race, Brian uses his influence at the FBI to ensure that one of the other members on Braga's team, Dwight Mueller, gets arrested for "distribution of methamphetamine," in order to usurp his spot of the team. At a party, Ramon Campos, Braga's right hand man, welcomes them to the team and gives them a GPS that will alert them to where they will begin their race. Dominic ends up in a confrontation with a racer identified as Fenix, the driver of the car that collided with Letty before firing the shot that killed her.

Dominic and Brian both receive the coordinates to meet with Campos and are transported, along with their cars by semi-trailer to the Mexican border to receive the heroin that they are to transport, from there they are to follow Fenix's lead to the other side through an underground tunnel so they aren't seen by the satellite images and forward looking infrared used to monitor the borders. After the transport, Dominic realizes that the drivers are thought of as disposable and that after successful trafficking of the product they are shot and killed in order to avoid paying them. Letty, having been in the same situation was the only driver to get away when they attempted to shoot her, it was the pursuit that led to the car crash and subsequent shooting causing her death. Dom anticipated the double-dealing because of the warning given by Gisele, Braga's liaison, in the form of the Spanish phrase "vaya con dios", set his car to explode by discharging nitrous oxide with the spark from the cigarette lighter in his car after he learns from Fenix that he was responsible for killing Letty with no remorse. Brian hijacks one of the Hummers carrying the heroin, escaping the gunfire, and heads back to the U.S., where Dominic learns that Brian was contacted by Letty, who agreed to infiltrate and collect information leading to Braga in exchange for clemency for Dominic. Brian speaks to his superiors about a plan that he has devised to trade the heroin for Braga if they will pardon Dominic.

An exchange is arranged with Campos, 6 million dollars for the heroin, provided that Braga be the one to deliver the money personally. The FBI is poised to arrest Braga at the exchange site, however, Dominic and Brian both realize that Campos is in fact Braga before the FBI does and the raid is botched. Braga evades capture and flees over the Mexican border out of the FBI's jurisdiction. Brian and Dominic head after him on their own and find him in a cathedral praying for salvation. They kidnap Braga with intent to take him back to the United States where he can be tried and imprisoned for drug trafficking, but after having taken him captive they are chased by Braga's henchmen. The chase leads to the same underground tunnels that they went through in order to transport the drugs into the United States. Once on the United States side of the border, Dominic kills Fenix by crushing him with his car and Braga is finally apprehended by the FBI, as is Dominic.

Dominic is tried for his crimes and, though Brian appealed to the courts on his behalf, is sentenced to "25 years to life without the possibility of early parole." The movie concludes with Brian, Mia, Tego, and Rico racing towards the prison bus transporting Dom to the Lompoc Penitentiary.

Written by: 'alialmoore' for Wikipedia
Related products
Popular categories:3D movies |DVD movies |Blu-ray movies |News on DVD |News on Blu-ray |4K movies |Action movies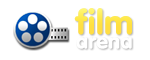 | | | | |
| --- | --- | --- | --- |
| About Company | How to purchase | Assortment | Partner sites |