We accept these credit cards:




We are certified:
Interstellar DigiBook Limited Collector's Edition (2 Blu-ray)
Price:

999 CZK (42,18 €)


(including VAT 21%)

Sound:

DTS-HD Master 5.1 english
Dolby Digital 5.1 czech
Dolby Digital 5.1 chinese
Dolby Digital 5.1 hungarian
Dolby Digital 5.1 (VO) polish
Dolby Digital 5.1 russian
Dolby Digital 5.1 thai
Dolby Digital 2.0 turkish
Dolby Digital 5.1 ukrainian

Subtitles:
english for the Deaf, arabic, bulgarian, czech, chinese simplified, chinese, estonian, hebrew, croatian, indonesian, cantonese, korean, lithuanian, latvian, hungarian, polish, portuguese, romanian, russian, greek, slovenian, thai, turkish
Length:
169 min.
Cast:
Matthew McConaughey, Anne Hathaway, William Devane, Michael Caine, Wes Bentley, Jessica Chastain, Casey Affleck, and more >
Directed:
Christopher Nolan
Sharing:
Watchdog:
watchdog
Review:
Interstellar / Blu-ray Digibook 2BD
Limited Digibook Edition DIGIBOOK 2BD
A group of explorers make use of a newly discovered wormhole to surpass the limitations on human space travel and conquer the vast distances involved in an interstellar voyage.
Bonus features:
The Science of Interstellar—Extended cut of the broadcast special.
Plotting an Interstellar Journey—Discusses the film's origins, influences and narrative designs.
Life on Cooper's Farm—Bringing Americana and the grounded nature of a farm to a sci-fi space movie.
The Dust—Learn how cast and crew avoided sand blindness, and see how to create, and clean up after, a catastrophic dust storm.
TARS and CASE—Designing and building these unique characters and how they were brought to life on set and in the film.
Cosmic Sounds—The concepts, process, and recording of Hans Zimmer's unforgettable score.
The Space Suits—A look at the design and build of the suits and helmets, and what it was like to wear them.
The Endurance—Explore this massive set with a guided tour by production designer Nathan Crowley.
Shooting in Iceland: Miller's Planet/Mann's Planet—Travel with the cast and crew to Iceland and see the challenges they faced in creating – two vastly different worlds in one country.
The Ranger and the Lander—A look at the other two spaceships in the film.
Miniatures in Space—Marvel at the large-scale models used in the explosive docking sequence.
The Simulation of Zero-G—Discover the various methods that the filmmakers used to create a zero gravity environment.
Celestial Landmarks—Explore how the filmmakers used practical special effects informed by real scientific equations to give the illusion of real space travel for both the actors and the audience.
Across All Dimensions and Time—A look at the concept and design of the Tesseract, which incorporated a practical set rather than a green screen.
Final Thoughts—The cast and crew reflect back on their Interstellar experience.
Theatrical Trailers
tory as they embark on an interstellar voyage into the unknown. Coop, the pilot of the Endurance, must decide between seeing his children again and the future of the human race.
INTERSTELLAR
Interstellar
In the future, crop blight has caused civilization to regress into a failing agrarian society. Former NASA pilot Cooper runs a farm with his father-in-law, his teenage son, and his 10-year-old daughter Murphy. Murphy believes her room is haunted by a ghost trying to communicate with her. She and Cooper discover the "ghost" is an unknown intelligence sending coded messages using gravitational waves, leaving binary coordinates in the dust that direct them to a secret NASA installation led by Professor John Brand. Brand reveals that a wormhole, created by an alien intelligence, leads to new planets that may offer hope for survival. NASA's "Lazarus missions" have identified three potentially habitable worlds orbiting the black hole Gargantua: Miller, Edmunds, and Mann, named after the astronauts who surveyed them. Brand recruits Cooper to pilot the spacecraft Endurance to recover the astronauts' data; if one of the planets is habitable, humanity will follow on space stations. Cooper's departure devastates Murphy, and they part on bad terms.

On Endurance, Cooper joins Brand's daughter, biologist Amelia; scientists Romilly and Doyle; and robots TARS and CASE. They enter the wormhole and head to Miller, but discover the planet is so close to Gargantua that it experiences severe gravitational time dilation: each hour on the surface is seven years on Earth. They descend to the planet, which proves inhospitable as it is covered by a shallow ocean roiled by enormous tidal waves. As Amelia attempts to recover Miller's data, a wave hits, killing Doyle and delaying the shuttle's departure. When Cooper and Amelia return to Endurance, 23 years have passed.

On Earth, the adult Murphy is now a NASA scientist assisting Brand with the equation that will enable NASA to launch its massive space stations via gravity. On his deathbed, Brand admits he already solved the problem and determined the project is impossible; he covered up his findings and put his faith in a "Plan B": using fertilized embryos to start humanity anew. However, Murphy concludes that Brand's equation could work with additional data from a black hole's singularity.

Low on fuel, Endurance can only visit one more planet before returning to Earth. After a tense vote, the team selects Mann's planet, as Mann is still transmitting. However, they find it to be icy and inhospitable; Mann always knew Plan B was the mission's true goal, and faked data about his planet's viability so Endurance would rescue him. Mann breaks Cooper's spacesuit visor and leaves him to die, and flees to Endurance on a shuttle; Romilly is killed by a bomb Mann set to protect his secret. Amelia rescues Cooper on the other shuttle, and they arrive at Endurance in time to witness Mann docking improperly. The airlock explodes, killing Mann and causing serious damage, but Cooper uses the shuttle to get Endurance under control.

Nearly out of fuel, Cooper and Amelia plan to slingshot Endurance around Gargantua on a course toward Edmunds. TARS and Cooper detach into the black hole, sacrificing themselves to collect data on the singularity and to propel Amelia by dropping the ship's mass. They emerge in an extra-dimensional "tesseract", where time appears as a spatial dimension and portals show glimpses of Murphy's childhood bedroom at various times. Cooper realizes the alien beings may be future humans and have constructed this space so he can communicate with Murphy and save humanity. Using gravitational waves, Cooper encodes TARS's data on the singularity into the adult Murphy's watch, allowing her to solve Brand's equation and evacuate Earth. The beings then close the "tesseract" and Cooper is ejected from Gargantua back into the Solar System near Saturn. Due to the time dilation from the entire mission, humans have evolved to become an advanced spacefaring race at this point -- a space police vehicle finds Cooper near Saturn before his oxygen exhausts. Cooper awakens later aboard of NASA's "Cooper Station" and reunites with the now elderly Murphy, who has led humanity's exodus. Murphy advises Cooper and TARS to search for Amelia, who has begun preparation on Edmunds's planet.
Bonuses to Interstellar DigiBook Limited Collector's Edition (2 Blu-ray)
#
Name
Length
Video
Audio
Subtitles
1.
The Science of Interstellar
00:50:20
HD 1080p
english
english, czech, chinese, french, dutch, italian, cantonese, castilian, korean, hungarian, german, polish, portuguese, russian, greek, spanish, thai, turkish
2.
Plotting An Interstellar Journey (Inside Interstellar)
00:07:49
HD 1080p
english
english, czech, chinese, french, dutch, italian, cantonese, castilian, korean, hungarian, german, polish, portuguese, russian, greek, spanish, thai, turkish
3.
Life On Cooper's Farm (Inside Interstellar)
00:09:43
HD 1080p
english
english, czech, chinese, french, dutch, italian, cantonese, castilian, korean, hungarian, german, polish, portuguese, russian, greek, spanish, thai, turkish
4.
The Dust (Inside Interstellar)
00:02:38
HD 1080p
english
english, czech, chinese, french, dutch, italian, cantonese, castilian, korean, hungarian, german, polish, portuguese, russian, greek, spanish, thai, turkish
5.
Tars And Case (Inside Interstellar)
00:09:27
HD 1080p
english
english, czech, chinese, french, dutch, italian, cantonese, castilian, korean, hungarian, german, polish, portuguese, russian, greek, spanish, thai, turkish
6.
The Cosmic Sounds Of Interstellar (Inside Interstellar)
00:13:40
HD 1080p
english
english, czech, chinese, french, dutch, italian, cantonese, castilian, korean, hungarian, german, polish, portuguese, russian, greek, spanish, thai, turkish
7.
The Space Suits (Inside Interstellar)
00:04:31
HD 1080p
english
english, czech, chinese, french, dutch, italian, cantonese, castilian, korean, hungarian, german, polish, portuguese, russian, greek, spanish, thai, turkish
8.
The Endurance (Inside Interstellar)
00:09:24
HD 1080p
english
english, czech, chinese, french, dutch, italian, cantonese, castilian, korean, hungarian, german, polish, portuguese, russian, greek, spanish, thai, turkish
9.
Shooting In Iceland: Miller's Planet / Mann's Planet (Inside Interstellar)
00:12:42
HD 1080p
english
english, czech, chinese, french, dutch, italian, cantonese, castilian, korean, hungarian, german, polish, portuguese, russian, greek, spanish, thai, turkish
10.
The Ranger And The Lander (Inside Interstellar)
00:12:20
HD 1080p
english
english, czech, chinese, french, dutch, italian, cantonese, castilian, korean, hungarian, german, polish, portuguese, russian, greek, spanish, thai, turkish
11.
Miniatures In Space (Inside Interstellar)
00:05:29
HD 1080p
english
english, czech, chinese, french, dutch, italian, cantonese, castilian, korean, hungarian, german, polish, portuguese, russian, greek, spanish, thai, turkish
12.
The Simulation Of Zero-G (Inside Interstellar)
00:05:31
HD 1080p
english
english, czech, chinese, french, dutch, italian, cantonese, castilian, korean, hungarian, german, polish, portuguese, russian, greek, spanish, thai, turkish
13.
Celestial Landmarks (Inside Interstellar)
00:13:22
HD 1080p
english
english, czech, chinese, french, dutch, italian, cantonese, castilian, korean, hungarian, german, polish, portuguese, russian, greek, spanish, thai, turkish
14.
Across All Dimensions And Time (Inside Interstellar)
00:09:02
HD 1080p
english
english, czech, chinese, french, dutch, italian, cantonese, castilian, korean, hungarian, german, polish, portuguese, russian, greek, spanish, thai, turkish
15.
Final Thoughts (Inside Interstellar)
00:06:02
HD 1080p
english
english, czech, chinese, french, dutch, italian, cantonese, castilian, korean, hungarian, german, polish, portuguese, russian, greek, spanish, thai, turkish
Overall: Quantity: 15, The total length of bonuses: 02:52:00
Related products
Popular categories:4K movies |3D movies |Blu-ray movies |DVD movies |News on DVD |News on Blu-ray |Action movies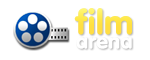 | | | | |
| --- | --- | --- | --- |
| About Company | How to purchase | Assortment | Partner sites |