We accept these credit cards:




We are certified:
The Fast and the Furious (Blu-ray)
Price:

199 CZK (8,72 €)


(including VAT 21%)
Sound:

DTS-HD Master 5.1 english
Dolby Digital 5.1 czech
Dolby Digital 5.1 (VO) polish
Dolby Digital 5.1 portuguese
Dolby Digital 5.1 russian
Dolby Digital 5.1 spanish
Dolby Digital 5.1 thai

Subtitles:
english, bulgarian, czech, croatian, hungarian, portuguese, greek, spanish
Length:
107 minut
Cast:
Paul Walker, Vin Diesel, Michelle Rodriguez, Jordana Brewster, Rick Yune, Chad Lindberg, Matt Schulze, and more >
Directed:
Rob Cohen
Sharing:
Watchdog:
watchdog
The Fast and the Furious (Blu-ray)
Los Angeles street racer Dominic Toretto falls under the suspicion of the LAPD as a string of high-speed electronics truck robberies rocks the area. Brian O'Connor, an officer of the LAPD, joins the ranks of Toretto's highly skilled racing crew undercover to convict Toretto. However, O'Connor finds himself both enamored with this new world and in love with Toretto's sister, Mia. As a rival racing crew gains strength, O'Connor must decide where his loyalties really lie.
Trailer
The Fast and the Furious
A helmeted racer leads a gang of stunt drivers who hijack shipments of electronics. Brian O'Conner is an undercover police officer, driving supercharged cars and trying to infiltrate Dominic Toretto's (Vin Diesel) gang, who are suspects in the robberies. He visits Dominic's cafe, where he makes conversation with Dominic's sister, Mia (Jordana Brewster) and tries to make inroads with the gang by selling performance equipment. Vince (Matt Schulze) is jealous, and a fight breaks out. His girlfriend Letty (Michelle Rodriguez) begs Dom to break it up, who does so, threatening to get Brian fired.

At night, racers gather for street racing. He meets Hector (Noel Gugliemi), and they wait for Dom. Brian offers his car in a bet, and Dom's tech Jesse (Chad Lindberg) checks his car out. The spectators line the streets, lighting the way. Brian and Dom race with Johnny Tran (Rick Yune) and Edwin (Ja Rule). Dom wins, showing Brian superior driving and timing. The racers pick up a police alert on the scanner, and everyone flees. Dom parks his car and flees on foot, and Brian helps him escape. Dom has researched Brian (getting his cover story), but as they chat, they are surrounded by uzi-wielding bikers, who escort them to an empty lot. Johnny Tran admires Brian's car and refers to a race in the desert next month. He and his goons shoot up Brian's car, which explodes from the NOS (Nitrous Oxide) onboard.

Back at Dom's, a party is in progress. Dom yells at his gang, saying Brian was the only one to help him. Vince is upset that Brian is back, and Mia breaks it up.

The next day his boss, Sgt. Tanner (Ted Levine), briefs Brian. Truckers are getting nervous about the robberies, and the FBI are involved. They keep hearing about modified Honda Civics in the robberies. Brian brings Dom a wrecked Toyota Supra with a powerful engine, and starts working in Dom's garage. Vince continues to be angry with Dom's friendship with Brian, and Mia teases him.

The next day, Hector buys parts for Honda Civics from Brian, and Brian gets suspicious. He breaks into Hector's garage, but Vince and Dom have followed him. Brian convinces them he's spying on the competition for Race Wars next month. Vince is suspicious, but Dom thinks it's a good idea, and they break into Tran's garage. Brian spots possible stolen goods. Tran and his goons arrive, and Dom, Brian and Vince watch as they torture local fence Ted (Beau Holden) about stolen engines.

Brian tells the FBI, but wants to resist moving in on Tran until they have more evidence. His boss thinks he's too soft on Torretto; that Brian is going "native".

The next day, Dom takes Brian into confidence and shows off his supercharged 1970 Dodge Charger, one he never drives. Dom says it has too much power.

Over dinner, Brian and Mia talk about Dom, then Mia shows off her driving skills. At the same time, another robbery is in progress, and Brian gets a call from his boss that they are moving in on Tran in the morning. The raid goes off with Brian wearing a hood (to avoid recognition), but Tran's gang gets out for lack of evidence - the suspicious goods were purchased. Sgt. Tanner cautions Brian about falling for Mia, and tells him Dominic is the next suspect.

The next day, Brian and Dom take the rebuilt Supra for a spin, and smoke a Ferrari. Over lunch, Brian asks to get in on Dom's next job, but Dom wants to see how Brian does at Race Wars first.

Race Wars begins. Letty wins, but Jesse loses his car to Tran and refuses to pay. Tran accuses Dom of being an informer, and a fight breaks out. That night, Mia is upset with Dom, who is obviously going on another robbery. Brian confesses that he's a cop, and asks Mia to help him warn Dom about the truckers arming themselves and the FBI operations. Brian calls for a trace of Dom's cell phone. Letty is nervous about the upcoming job, but they go ahead with it. Vince jumps on the truck, but is shot at by the trucker. Lenny crashes, and Leon (Johnny Strong) rescues her. Brian risks his life to save Vince as the trucker reloads his shotgun. Dom arrives and hears Brian calling for a medical helicopter, identifying himself as a cop. Dom is stunned, but Vince is the first priority. After Vince is stabilized, Dom storms off with Mia following.

Back at Dom's house, Brain confronts Dom. Jesse returns, and Tran shoots him in a drive-by. Brian gives chase, and Dom gets in the Charger to pursue as well. Dom stops in front of one of the motorcycles, sending the goon into a field, and Brian shoots Tran. Brian sees Dom fleeing, and pursues in the Supra. They race, and Dom's car begins destroys itself from the massive torque in the motor. They finish the race, but Dom hits a truck pulling out from a side street. The Charger is wrecked, and Dom is injured. As the police sirens are heard in the distance, Brian gives Dom his car and Dom escapes.
Related products
Popular categories:4K movies |3D movies |Blu-ray movies |DVD movies |News on DVD |News on Blu-ray |Action movies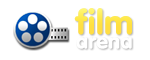 | | | | |
| --- | --- | --- | --- |
| About Company | How to purchase | Assortment | Partner sites |