POZOR LIMITOVANÁ AKCE PREDÁTOR 4K ULTRA HD! Vážení sběratelé, k datu vydání 4K UHD + BD verzí filmů PREDÁTOR, PREDÁTOR 2 a PREDÁTOŘI jsme pro Vás připravili nejen jedno-krabičkovou kolekci všech 3 filmů, ale také SBĚRATELSKÝ ŠUBR pro ty, kteří si plánuji zakoupit všechny 3 díly v samostatných amaray (4K UHD + BD) krabičkách. Pokud jste již předobjenali anebo se chystáte, můžete se těšit na SBĚRATELSKÝ ŠUBR jako DÁREK. Všechny 3 edice pro Vás před odesláním zkompletujeme do šubru a zavřeme ochrannou fólií. TATO NABÍDKA JE LIMITOVANÁ A PLATÍ DO ROZDÁNÍ OBJEDNANÉ VÁRKY ŠUBRŮ! Těšíme se na Vaše objednávky. S pozdravem, Tým FA P. S. Sběratelské šubry jsou lokalizované do češtiny.
Dear customers, let us kindly invite you this year to an attractive BLACK FRIDAY sale event, to be held from November 16 - 25, 2018. BLACK FRIDAY is valid for a limited time or until stock lasts! We look forward to your orders. Regards, Team Filmarena

We accept these credit cards:




We are certified:
DUMBO (2019) (DVD)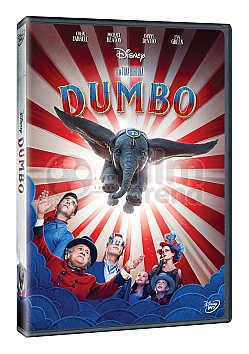 Price:

359 CZK (14,44 €)


(including VAT 21%)

Retail price:
399 CZK (

16,05

€)
Save:
40 CZK

(1,61 €)
DUMBO (2019) / DVD
The stork delivers a baby elephant to Mrs. Jumbo, veteran of the circus, but the newborn is ridiculed because of his truly enormous ears and dubbed "Dumbo". After being separated from his mother, Dumbo is relegated to the circus' clown acts; it is up to his only friend, a mouse, to assist Dumbo to achieve his full potential.
TRAILER:
Dumbo
As a circus train makes it's way to the first of many show stops, a stork arrives with a baby for one elephant, named Mrs Jumbo. The other female pachyderms are charmed by the little baby, until he sneezes, revealing that he has a pair of oversized ears. Their words take on a different tune as they make fun of the little baby, giving him the ridiculing name of Dumbo. Dumbo's Mother just ignores their taunts and still cares for her child.

At the circus' first venue, the elephants are put on exhibition for a number of people. However, one young boy makes fun of Dumbo, and also ends up pulling on his ears. This causes Mrs Jumbo to protect her son, but her actions cause the Ringmaster and the other circus people to claim her to be a mad elephant, and she is locked away.

After this incident, none of the other elephants show any compassion or want to help Dumbo after his Mother is taken away. The only one who comes to his aid in friendship is a little mouse named Timothy. Dumbo is at first scared of Timothy (as he is a mouse), but Timothy's words of wanting to help get Dumbo's Mother released makes him realize the little mouse also means well. Timothy feels that Dumbo just needs to prove himself, and while the Ringmaster is asleep, whispers the idea for an elaborate performance by the elephants.

The elephants climb on top of each other, and the plan is for Dumbo to be launched to the top, holding a little flag. However, Dumbo trips over his ears, and ends up toppling the stacked elephants, which causes the circus tent to collapse.

After this, Dumbo is given the rather embarrassing role of being painted as a clown, and put into a rather degrading circus act. Dumbo just feels even worse, but Timothy manages to take him to see his Mother, which cheers him up a little. Later on in the evening, Dumbo develops the hiccups, and Timothy finds a tub of water in the clown's tent. However, one of the clowns has knocked some liquor into it, and Dumbo and Timothy end up getting tipsy, and soon start hallucinating, seeing pink elephants.

The next day, Dumbo and Timothy find themselves up a tree, and badgered by a gang of crows. Timothy is at a loss as to how they got up in the tree, until he hits on the obvious reason: Dumbo's ears act like wings, making him a flying elephant! However, the idea of this is ridiculed by the crows, who laugh and sing a mocking song about Dumbo.

This causes Timothy to lose his temper, and he relates to the crows everything that Dumbo has been through. The crows then change their tune, and give Dumbo a 'magic feather,' to give him the confidence to fly. Sure enough, Dumbo can fly, and Timothy plans to have him surprise the audience that night when they do their performance with the clowns.

Dumbo goes through his performance, but on his freefall to the ground, loses the magic feather. With Dumbo in a panic, Timothy pleads that he can fly even without the feather. In the nick of time, Dumbo manages to fly, and ridicules the clowns, before pelting the other elephants who made fun of him with peanuts.

In the aftermath, it is shown that Dumbo's fame spreads, and he soon becomes famous. The last scene shows Dumbo's mother having been released, in the rear of a special train car, as Dumbo lands in her arms.

Related products
Popular categories:3D movies |DVD movies |Blu-ray movies |News on DVD |News on Blu-ray |4K movies |Action movies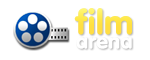 | | | | |
| --- | --- | --- | --- |
| About Company | How to purchase | Assortment | Partner sites |