Dear Collectors, pre-order now a limited collector's SteelBook CAPTAIN MARVEL in our e-shop! For connoisseurs, we have been preparing two premium FAC editions and HARDBOX as a gift for those who order both FAC editions. Also available in the presale is a limited Blu-ray amaray plastic sleeve box and DVD. We look forward to your orders! Regards, FA Team.

We accept these credit cards:




We are certified:
Matrix Trilogy Collection (3 DVD)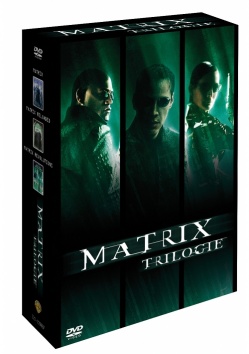 Price:

299 CZK (12,02 €)


(including VAT 21%)
Sound:

Dolby Digital 5.1 english
Dolby Digital 5.1 czech

Subtitles:
english, czech, croatian, slovenian, serbian
Length:
-
Cast:
Keanu Reeves, Laurence Fishburne, Carrie-Anne Moss, Hugo Weaving, Joe Pantoliano, Monica Bellucci, Bruce Spence, Anthony Wong, Anthony Zerbe, Ngai Sing, Jada Pinkett Smith, Gloria Foster
Directed:
Larry Wachowski, Andy Wachowski
Sharing:
Watchdog:
watchdog
Matrix TRILOGIE (3DVD)
KOLEKCE obsahuje Matrix, Matrix Reloaded a Matrix Revolutions.
Matrix
1999 / Akční / 131 minut / USA
Dojem: Každodenní svět je realita. Realita: Svět je podvod, propracovaný klam překroucený všemocnými stroji umělé inteligence, která nás ovládá. Dech beroucí choreografie bojových scén. Vizuálně dokonalé efekty. Extrémně vzrušující akce. Keanu Reeves a Laurence Fishburne vedou boj za osvobození lidské rasy v Matrixu, kybernetickém thrilleru, který budete chtít sledovat znovu a znovu. Příběh, jež byl napsán a režírován bratry Wachowskými, se vám dostane pod kůži. A speciálni efekty – to vše určuje další směr, kterým se bude tento žánr ubírat. Film, který vám vezme dech…
Hrají: Keanu Reeves, Laurence Fishburne, Carrie-Anne Moss, Hugo Weaving, Gloria Foster, Joe Pantoliano, Marcus Chong, Julian Arahanga, Matt Doran, Belinda McClory, Ray Anthony Parker, Paul Goddard Režie: Andy Wachowski, Larry Wachowski
Titulky: česky, anglicky, chorvatsky, srbsky, slovinsky
Obrazové formáty:16:9
Zvukové formáty: česky 2.0 / anglicky 5.1
DVD bonusy:
HBO First Look: Film o filmu
Sleduj Bílého králíka a vezmi si Červenou pilulku, tak zažiješ vice záhadných a nepochopitelných bonusů
Filmografie
Výběr kapitol
Detaily uvnitř
Matrix Reloaded
(The Matrix Reloaded) 2003 / Akční / 138 minut / USA
Ve druhém pokračování trilogie Matrix pokračuje Neo (Keanu Reeves) společně s Morpheem (Laurence Fishburne) a Trinity (Carrie-Anne Moss) v boji proti počítačovým vládcům univerza. Čeká je boj s armádou strojů a jejich arzenálem počítačově nelidských schopností a zbraní. Pokud ale chtějí zastavit zotročování lidstva, není jiná možnost než boj na život a na smrt. Nezbývá jim nic jiného než proniknout hluboko do struktur Matrixu a během 72 hodin objevit a zlikvidovat centrum Zion i s jeho pomocnými jednotkami. A aby toho nebylo málo, Neo ze svých temných nočních můr ví, že Trinitiným osudem je smrt. Neo se však proti osudu už jednou dokázal vzbouřit …
Hrají: Keanu Reeves, Laurence Fishburne, Carrie-Anne Moss, Hugo Weaving, Steve Bastoni, Jada Pinkett Smith, Monica Bellucci, Ian Bliss, Collin Chou, Essie Davis, Nona Gaye, Nathaniel Lees, Harry J. Lennix, Matt McColm, Tory Mussett, Robyn Nevin, David Roberts, Leigh Whannell, Lambert Wilson, Anthony Wong, Anthony Zerbe
Režie: Larry Wachowski, Andy Wachowski
Obrazové formáty:16:9
Zvukové formáty:česky 5.1 / anglicky 5.1
DVD bonusy:
Interaktivní menu; Přímá volba scén;
Ukázky z Matrix Revolutions;
Preload – Střípky z natáčení, obsahuje pohled za scénu, interview s herci a filmovým štábem;
Poznej Matrix – pohled na fenomén Matrixu;
Co je Animatrix? – letmý pohled do historie Animatrixu, trailer;
Vstup do Matrixu – "ENTER THE MATRIX " – (vznik hry) unikátní příležitost, jak si vyzkoušet vstup do světa Matrixu;
Honička na dálnici – jak se natáčela (scény ze zákulisí);
Filmové ceny MTV RELOADED
Matrix Revolutions
(The Matrix Revolutions) 2003 / Akční / 124 minut
V posledním pokračování trilogie o Matrixu se dostane Neo (Keanu Reeves) společně s Trinity (Carrie-Anne Moss) a Morpheem (Laurence Fishburne) do finálové bitvy proti počítačovým vládcům univerza. Zion je v podstatě dobytou baštou lidského odporu, vzbouřenci přicházejí o jednu loď za druhou a zrada číhá i v jejich řadách. Neo má navíc problém se svojí jedinečností. Není to však jenom manipulace ? A jak rozlišit lidskost od pouhé iluze? Začíná akčnější a napínavější příběh, než oba dva předešlé…
Hrají: Keanu Reeves, Laurence Fishburne, Carrie-Anne Moss, Hugo Weaving, Monica Bellucci, Daniel Bernhardt, Nona M. Gaye, Nathaniel Lees, Harry J. Lennix, Hugh Mason
Režie: Andy Wachowski, Larry Wachowski
Titulky: česky, anglicky Obrazové formáty:16:9
Zvukové formáty: česky 5.1 / anglicky 5.1
DVD bonusy:
Interaktivní menu;
Přímá volba scén;
Jak vznikal závěr trilogie Matrix;
Neuvěřitelný arzenál speciálních efektů;
Pozadí rozhodujícího měření sil mezi Neem a Smithem;
Pohled na Matrix Online hru pro několik hráčů;
Časová osa příběhu Matrixu;
Multidimenzionální foto-galerie
Related products
Popular categories:3D movies |DVD movies |Blu-ray movies |News on DVD |News on Blu-ray |4K movies |Action movies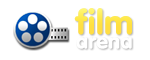 | | | | |
| --- | --- | --- | --- |
| About Company | How to purchase | Assortment | Partner sites |