We accept these credit cards:




We are certified:
Monster House (Blu-ray 3D)
Price:

449 CZK (19,10 €)


(including VAT 21%)

Retail price:
499 CZK (

21,23

€)
Save:
50 CZK

(2,13 €)
With this product you can buy even more products from this category
MULTIBUY Blu-Ray
and save
50%
!
Sound:

DTS-HD Master 5.1 english
Dolby Digital 5.1 english
Dolby Digital 5.1 arabic
Dolby Digital 5.1 czech
Dolby Digital 5.1 danish
Dolby Digital 5.1 finnish
Dolby Digital 5.1 hebrew
Dolby Digital 5.1 croatian
Dolby Digital 5.1 icelandic
Dolby Digital 5.1 hungarian
Dolby Digital 5.1 norwegian
Dolby Digital 5.1 polish
Dolby Digital 5.1 russian
Dolby Digital 5.1 greek
Dolby Digital 5.1 slovenian

Subtitles:
english, arabic, bulgarian, czech, danish, estonian, finnish, hebrew, hindi, croatian, icelandic, lithuanian, latvian, hungarian, norwegian, polish, romanian, greek, slovak, slovenian, serbian, swedish, turkish, ukrainian
Length:
91 minut
Cast:
Steve Buscemi, Maggie Gyllenhaal, Jon Heder, Jason Lee, Spencer Locke, Nick Cannon, Fred Willard, Catherine O'Hara, Kathleen Turner, Kevin James, Ryan Newman, Brittany Curran
Directed:
Gil Kenan
Note:
DŮLEŽITÉ UPOZORNĚNÍ!!! K přehrávání 3D Blu-Ray titulů je potřeba nejen vlastnictví 3D televize a 3D brýlí pro sledování, ale také 3D Blu-Ray přehrávače. Dále je nutné, aby vše bylo propojeno odpovídající kabeláží, která je schopna přenášet 3D obraz a zvuk!!!
Sharing:
Watchdog:
watchdog
Monster House
The teenage DJ is observing his neighbor Nebbercracker on the other side of their street in the suburb that destroys tricycles of children that trespass his lawn. When DJ's parents travel on the eve of Halloween and the abusive nanny Zee stays with him, he calls his clumsy best friend Chowder to play basketball. But when the ball falls in Nebbercracker's lawn, the old man has a siege, and soon they find that the house is a monster. Later the boys rescue the smart Jenny from the house and the trio unsuccessfully tries to convince the babysitter, her boyfriend Bones and two police officers that the haunted house is a monster, but nobody believes them. The teenagers ask their video-game addicted acquaintance Skull how to destroy the house, and they disclose its secret on the Halloween night.
Dne 9.6. 2011 jsem pro Vás otestoval blu-ray film V TOM DOMĚ STRAŠÍ! 3D.
Testováno na sestavě:

BLU-RAY přehrávač:
PIONEER BDP-LX54

PIONEER BDP-LX54 kombinuje schopnost 3D zobrazení s vyspělými síťovými funkcemi, mimořádným audio výkonem a ovládáním pomocí iPod/iPhone.

Připojte jej do kompatibilního 3D receiveru a obazovky a užívejte si mimořádného 3D zážitku díky schopnopsti zobrazení 24snímků za vteřinu při plném 1080p rozlišení.

Užívat si samozřejmě můžete také svá DVD, BDP-LX54 provede přepočet z původních 576 řádků na potřebných 1080p pro zobrazení na vaší FHD TV, zároveň můžete přehrávat CD, USB a nebo po LAN posílat filmy či hudbu v populárních kompresních formátech.

Parametry produktu:
HDMI: ano, 1.4
HD digital film direct 24: ano
DLNA certifikace: ano
DivX Video playback: ano
DVD audio dekodér: ne
SACD multidekodér: ne
Konektory: HDMI, LAN, Cnent, Csit, opt, audio 2x RCA, 2x USB
Video D/A převodník: 148.5MHz / 12-bit
DivX: ano
MP3: ano
WMA: ano
WMV: ano
AAC: ano
JPEG: ano

AV-Reciever:
PIONEER VSX - 1020K

Díky nejnovější verzi HDMI 1.4 je plně kompatibilní s 3D HD signálem. Certifikováno iPod/phone ready, model VSX-1020-K nabízí plnou integraci obsluhy iPod/iPhone Touch. Model VSX-1020-K umí dekodovat veškeré prostorové formáty a to včetně HD formátů a upscalovat video na 1080p při současné podpoře x.v.Colour a DeepColour pro dosažení živých, jasných barev a jejich jemných přechodů.

Parametry recieveru:
Výstupní výkon na kanál: 140W
Výstupní impedance: 6Ohm
Počet kanálů: 7
Odstup signál/šum: 100 dB
Vstupy: 6xHDMI,4 x Composite, 2 x Component, 2 x Coaxial, 2 x Optical,1 x USB host, 1 x iPod/iPhone
Výstupy: 1xHDMI, 1xKomponent, 1xKompozit
MCACC kalibrace: ano
Dolby Digital: ano
Dolby Digital EX: ano
Dolby Pro Logic II: ano
Dolby Pro Logic IIx: ano
DTS: ano
DTS Neo: 6: ano
DTS 96/24: ano
Surround Módy: 13+1
MCACC: ano
Odstranění stojatého vlnění: ano
Nastavení fází: ano
Sound Retriever: ano
Front Stage Surround Advance: ano
X.V.Colour: ano
Deep Colour: ano
HDMI Repeater: ano

Pioneer hybridní konstrukce zes.: ano
D/A převodník: 192 kHz / 24-bit
A/D převodník: 96 kHz / 24-bit
Reproduktorové výstupy A/B: ano

Televize:
D Neo PDP TV Panasonic 3D TX-P50VT20E

D Neo PDP TV Panasonic 3D TX-P50VT20E s VIERA CAST a podporou Skype,dále Nahrávání na HDD, a také přehrávání DivX HD, MP3,samozřejmostí je Inteligentní zpracování obrazu 600 Hz, Super rozlišení – detailnější obraz! 12bit. Zpracování obrazu.

Typ panelu: 3D NeoPDP FULL HD Úhlopříčka obrazovky (v cm): 127
Rozlišení (š x v): 1920x1080 bodů
Integrovaný analogový tuner: ano
DVB-T tuner MPEG-2: ano
DVB-T tuner MPEG-4: ano
DVB-S (satelitní) : ano
VIERA CAST: ano + podpora Skype
Dynamický kontrastní poměr: >5.000.000 : 1
HDD rec: možnost nahrávání TV vysílání Slot na paměťové karty / typ: ano (AVCHD/SD VIDEO/DivXHD/JPEG/MP3/AAC playback)
USB: 2 (strany); Paměť/Klávesnice/WiFi/USB HDD nahrávání/HUB
WIFI: WIFI ready

Kabeláž:
HDMI - MONSTER CABLE 1200 EX
Reproduktory:
JAMO S606 HCS 5.1

Impedance: 6 ohm
Přední reprosoustavy S 606: třípásmové (osazené dvěma středovými reproduktory), maximální zatížitelnost 210 W, frekvenční rozsah: 45–20000 Hz
Středový reproduktor S 60 CEN: dvoupásmový (osazený dvěma středobasovými reproduktory), maximální zatížitelnost 130 W, frekvenční rozsah: 75–20000 H
Zadní surroundové reprosoustavy S 602: dvoupásmové, maximální zatížitelnost 130 W, frekvenční rozsah: 80–20000 Hz

Další informace: Kmitočtový rozsah od 30 Hz, Kmitočtový rozsah do 150 Hz, nastavení dělící frekvence (výhybky) 40–150 Hz, plynulé nastavení fáze, bassreflex, subwoofer SUB 250: aktivní(vyzařující do země) osazený 203 mm basovým reproduktorem, maximální výkon 250 W
Výsledky testů:

Formát obrazu:
16:9, poměr stran: 2,40:1
Kvalita zvuku:
Animovaný 3D příběh V tom domě straší! provází původní kódování zvuku DTS HD Master Audio 5.1, česká, ruská a polská stopa Dolby Digital 5.1. Zkontrolovány a v pořádku jsou anglické, české, slovenské a polské titulky. Doplňující bonusové materiály nemají české zastoupení ani ve formě titulků.
Kontrola údajů na přebalu:
Všechny údaje a informace na přebalu jsou v pořádku.
Poznámky k titulu:
Pohádkový příběh s temnou atmosférou Gila Kenana a producentů Stevena Spielberga a Roberta Zemeckise vypráví o jednom zakletém strašidelném domě, ke kterému se nikdo neodváží přiblížit ani na jeho pozemek. Zvědavost malých chlapců je však větší... Titul je na tuzemském trhu distribuován jak ve 2D, tak ve 3D verzi. Technické zpracování je špičkové úrovni.
Hodnocení zvuku:
4.0
Hodnocení obrazu:
4.0
Celkové hodnocení:
4
Related products
Popular categories:4K movies |3D movies |Blu-ray movies |DVD movies |News on DVD |News on Blu-ray |Action movies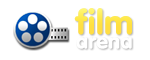 | | | | |
| --- | --- | --- | --- |
| About Company | How to purchase | Assortment | Partner sites |