Dear Collectors, pre-order now a limited collector's SteelBook CAPTAIN MARVEL in our e-shop! For connoisseurs, we have been preparing two premium FAC editions and HARDBOX as a gift for those who order both FAC editions. Also available in the presale is a limited Blu-ray amaray plastic sleeve box and DVD. We look forward to your orders! Regards, FA Team.

We accept these credit cards:




We are certified:
Resident Evil: Retribution 3D + 2D (Blu-ray 3D + Blu-ray)
Price:

129 CZK (5,19 €)


(including VAT 21%)

Retail price:
299 CZK (

12,02

€)
Save:
170 CZK

(6,84 €)

Sound:

DTS-HD Master 5.1 english
Dolby Digital 5.1 czech
Dolby Digital 5.1 hungarian
Dolby Digital 5.1 polish
Dolby Digital 5.1 russian
Dolby Digital 5.1 turkish
Dolby Digital 5.1 ukrainian

Subtitles:
english, arabic, bulgarian, czech, estonian, hebrew, croatian, icelandic, lithuanian, hungarian, polish, portuguese, romanian, russian, greek, slovak, slovenian, serbian, turkish
Length:
96 minut
Cast:
Milla Jovovich, Michelle Rodriguez, Sienna Guillory, Shawn Roberts, Boris Kodjoe, Kevin Durand, Oded Fehr, and more >
Directed:
Paul W.S. Anderson
Note:
DŮLEŽITÉ UPOZORNĚNÍ!!! K přehrávání 3D Blu-Ray titulů je potřeba nejen vlastnictví 3D televize a 3D brýlí pro sledování, ale také 3D Blu-Ray přehrávače. Dále je nutné, aby vše bylo propojeno odpovídající kabeláží, která je schopna přenášet 3D obraz a zvuk!!!
Sharing:
Watchdog:
watchdog
Resident Evil: Retribution
Alice awakes at home with her daughter Becky and her husband. But soon she realizes that she is actually in an Umbrella Corporation's underground facility. Out of the blue, the computer security system shuts-down and Alice flees to the central control room of the facility. She meets Ada Wong, who works with Albert Wesker, and she learns that a five-man team has been sent by Wesker to rescue them. However, the Red Queen sends Jill Valentine and Rain to hunt them down.
Resident Evil: Retribution
In this fifth Resident Evil film, picking up immediately after the events in the previous film (Resident Evil: Afterlife), Alice (Milla Jovovich) and the others on the Umbrella Corporation freighter Arcadia face an attack by a fleet of airships led by Alice's former ally, Jill Valentine (Sienna Guillory), who's been brainwashed by Umbrella through a scarab device attached to her chest. The Umbrella troops kill many people on the freighter. Alice opens fire on the aerial armada and hits one airship, causing it to crash into Arcadia, resulting in an explosion that knocks her out and into the water. The fates of Chris, Claire, K-Mart and the rest of the people on board remains ambiguous.

The story switches to a suburban housewife who appears to be Alice living with her husband Todd (Oded Fehr) and deaf daughter Becky (Aryana Engineer). Zombies attack, revealing the suburbia is actually Raccoon City during the contamination. Alice and Becky escape to the streets and are rescued by a student, Rain Ocampo (Michelle Rodriguez), who lets them ride in her car. As the three escape, they are hit by a truck, knocking Rain unconscious while Alice and Becky escape. Alice hides Becky, but is killed by a zombified Todd.

The original Alice awakens to see she's been captured. Jill interrogates Alice, who unsuccessfully tries jogging her memory, and demands to know what happened to Chris, Claire, and K-Mart. During a power failure, Alice escapes her cell and the laser grid, finding herself on the Shibuya Square, just at the beginning of the Tokyo contamination. Fighting her way out, she returns into the facility, and encounters Ada Wong (Li Bingbing), one of Albert Wesker's (Shawn Roberts) top agents. Ada explains they no longer serve Umbrella. Wesker appears on a screen, revealing the Red Queen, who was reactivated after the contamination of The Hive, now controls Umbrella. Ada explains the base is underwater, located in Kamchatka, Russia, that served as a former Soviet outpost; as the Hive was designed in producing the T-Virus, the base was designed by Umbrella in manufacturing clones and created simulated outbreaks to show the effect of the T-virus, and thus selling it at high price around the world.

To infiltrate the base from outside and help Alice and Ada escape, Wesker has organized a freelance team: Leon S. Kennedy (Johann Urb), Barry Burton (Kevin Durand), and Luther West (Boris Kodjoe). Leon's team plants explosives near the entrance of the base, which will detonate in two hours and trap anybody still inside, to ensure the base's destruction. The group plans to meet with Alice and Ada in the Raccoon City suburbia. In a New York City simulation, Alice and Ada defeat two Axemen, prompting the Red Queen to send Jill after them next. Leon and his team enter a Moscow simulation, but are cut off by armed Las Plagas zombies.

Alice and Ada enter the suburban simulation, the rendezvous point, and discover Becky and the dead "suburban Alice". Ada explains Umbrella uses clones for virus outbreak simulations and troops; Becky, Todd, and Rain were clones as well. Despite this, Alice quickly becomes attached to Becky. Blocking their escape are Jill and her mercenaries, consisting of clones of Alice's deceased allies: an "evil" version of Rain, modified after the original, a former deceased Umbrella soldier and Alice's ally, Carlos Olivera (Oded Fehr), and also James "One" Shade (Colin Salmon), leader of the Umbrella group that was sent in the Hive. The group demand their immediate surrender, which Alice complies with for Becky's safety; however, Ada starts a shoot-out, allowing Alice to escape with Becky.

Alice and Becky run into the "good" Rain and head to the Moscow simulation, where they meet Leon's team. The group escapes the Las Plagas undead, and reach the elevator; however, an Uber-Licker captures Becky and kills "good" Rain. Alice pursues the Uber-Licker, while the others fight off Jill's group; Barry and One are casualties. Alice rescues Becky despite Leon's discouragement. During their escape, they arrive at a cloning facility where Alice and Becky see copies of themselves. When Becky asks Alice if she really is her mother, Alice says she is now. The Uber-Licker follows them inside, as Alice drops grenades, and fires a grappling hook, escaping the explosion. The explosives at the entrance go off, flooding the place and propelling the elevator upwards with Leon and Luther. Alice and Becky also survive, having used the ventilation system.

The group awaits pickup but is ambushed by a Soviet submarine, from which Jill, the "evil" Rain, and a captured Ada emerge. With new orders to kill Alice, Jill attacks. Rain injects herself with the Las Plagas parasite to gain superhuman strength and healing; she knocks out Ada and fights Leon and Luther. Alice manages to destroy the scarab device on Jill, returning her to normal, though, unlike Claire, she retains her memory. Rain kills Luther with a blow to the chest, and knocks Leon out; Alice, realizing they can't kill Rain, shoots at her footing. Rain falls in the water, and vows to get Alice but is dragged under by the Las Plagas zombies. Alice collapses from her injuries, but later awakes in a helicopter with the others.

Alice, Ada, Becky, Leon, and Jill travel to Wesker's base: the heavily barricaded and fortified White House, staffed by S.T.A.R.S. and the remainder of the U.S Marine Corps. Alice meets Wesker in the heavily-barricaded Oval Office, where he injects her with the T-Virus, returning her former powers; as only Alice successfully bonded with it, she is the ultimate weapon. On the roof, Wesker explains the Red Queen is trying to wipe out humanity, and all of the remaining uninfected are in the base; it is humanity's last stand. A pull-away shows Wesker's Umbrella army defending the White House alongside the remaining U.S. Armed Forces against enormous hordes of T-virus zombies and other abominations.
Bonuses to Resident Evil: Retribution 3D + 2D (Blu-ray 3D + Blu-ray)
#
Name
Length
Video
Audio
Subtitles
1.
Commentary with Writer/Director Paul W.S. Anderson, Milla Jovovich and Boris Kodjoe
00:00:00
On/Off
english
english
2.
Commentary with Writer/Director Paul W.S. Anderson and Producer Jeremy Bolt
00:00:00
On/Off
english
english
3.
Suburan Attack - Extended (Deleted & Extended Scenes)
00:40:56
HD 1080p
english
english
4.
Alice Fights Undead in Corridor of Light - Extended (Deleted & Extended Scenes)
00:02:33
HD 1080p
english
english
5.
Undead Rain/Jill in the Control Room (Deleted & Extended Scenes)
00:03:53
HD 1080p
english
english
6.
Alice and Ada Find Becky - Extended (Deleted & Extended Scenes)
00:01:19
HD 1080p
english
english
7.
Rain Captures Ada (Deleted & Extended Scenes)
00:00:20
HD 1080p
english
english
8.
Outtakes
00:04:36
HD 1080p
english
english
9.
Previews
00:06:58
HD 1080p
english
-
Overall: Quantity: 9, The total length of bonuses: 01:00:35
#
Name
Length
Video
Audio
Subtitles
1.
Project Alice: The Interactive Database
00:00:00
Interactive Database
-
-
2.
Maestro of Evil. Directing Residen Evil: Retribution (Featurettes)
00:08:06
HD 1080p
english
english, chinese, dutch, italian, korean, portuguese, spanish, thai
3.
Evolving Alice (Featurettes)
00:06:50
HD 1080p
english
english, chinese, dutch, italian, korean, portuguese, spanish, thai
4.
Resident Evil: Reunion (Featurettes)
00:09:42
HD 1080p
english
english, chinese, dutch, italian, korean, portuguese, spanish, thai
5.
Design & Build: The World of Resident Evil: Retribution (Featurettes)
00:09:11
HD 1080p
english
english, chinese, dutch, italian, korean, portuguese, spanish, thai
6.
Drop (Un) Dead: The Creatures of Retribution (Featurettes)
00:06:58
HD 1080p
english
english, chinese, dutch, italian, korean, portuguese, spanish, thai
7.
Resident Stuntman (Featurettes)
00:06:17
HD 1080p
english
english, chinese, dutch, italian, korean, portuguese, spanish, thai
8.
Code: Mika (Featurettes)
00:05:34
HD 1080p
english
english, chinese, dutch, italian, korean, portuguese, spanish, thai
Overall: Quantity: 8, The total length of bonuses: 00:52:38
Related products
Popular categories:3D movies |DVD movies |Blu-ray movies |News on DVD |News on Blu-ray |4K movies |Action movies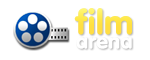 | | | | |
| --- | --- | --- | --- |
| About Company | How to purchase | Assortment | Partner sites |