We accept these credit cards:




We are certified:
AVP: Alien Vs. Predator 1 + 2 Collection (2 Blu-ray)
Price:

319 CZK (13,92 €)


(including VAT 21%)

Retail price:
349 CZK (

15,23

€)
Save:
30 CZK

(1,31 €)
Sound:

DTS-HD Master 5.1 english
DTS-HD High-Res 5.1 english
Dolby Digital 5.1 czech

Subtitles:
english, czech
Length:
108 + 94 minut
Cast:
Lance Henriksen, Sanaa Lathan, Raoul Bova, Tommy Flanagan, Ewen Bremner, Colin Salmon, Pavel Bezdek, Petr Jákl ml., Jan Pavel Filipenský, Glenn Conroy, Sam Troughton
Directed:
Paul W.S. Anderson
Sharing:
Watchdog:
watchdog
Vetřelec vs. Predátor 1 + 2 kolekce (2BD)
AVP: Alien Vs. Predator 1 + 2 collection
Vetřelec vs. predátor
Nejnebezpečnější tvorové z nejděsivějších sci-fi snímků všech dob se utkávají ve filmu Vetřelec vs. Predátor.

Celé dobrodružství začíná ve chvíli, kdy skupina vědců zkoumá dávné pyramidy pohřbené v antarktickém ledu. Brzy však narazí na něco nečekaného a skutečně hrozivého: dvě mimozemské rasy uprostřed totální války. Ať vyhraje jedna nebo druhá…my vítězové nebudeme.
Zvukové formáty: česky Dolby Digital 5.1 / anglicky DTS-HD Master Audio 5.1 / hindsky Dolby Digital 5.1 / maďarsky Dolby Digital 5.1 / polský komentář Dolby Digital 5.1 / portugalsky (Brazílie) Dolby Digital 5.1 / rusky DTS 5.1 / thajsky Dolby Digital 5.1 / turecky Dolby Digital 5.1 / španělsky (Latinská Amerika) Dolby Digital 5.1
Titulky: české, anglické, arabské, bulharské, estonské, hebrejské, hindské, chorvatské, indonéské, islandské, kantonské, korejské, litevské, lotyšské, maďarské, mandarínské, polské, portugalské, rumunské, ruské, řecké, slovinské, španělské (Latinská Amerika), thajské, turecké

BONUSY:
Obsahuje verzi určenou pro kina a prodlouženou verzi filmu
Komentáře: režisér Paul W.S. Anderson, herci Lance Henriksen a Sanaa Lathan
Komentáře: autor vizuálních efektů John Bruno a autoři speciálních efektů vetřelců Alec Gillis a Tom Woodruff, Jr.
Další scény
Trailer ve vysokém rozlišení
Vetřelci vs.Predátor 2
Připravte se na akční podívanou, která je nabitá adrenalinem a dechberoucím napětím. Film Vetřelci vs. Predátor 2 je delší o sedm minut scén, jež jsou nasáklé krví a byly příliš odvážné na to, aby mohly být promítány v kinech. I proto se film řadí mezi nejděsivější sci-fi horory všech dob! U malého městečka v Coloradu ztroskotal vesmírný koráb s velmi nebezpečnými pasažéry. Jsou jimi hybridní Predátoři - Vetřelci, kteří zabíjejí každého, na koho v okolí narazí, a v nedobrovolných hostitelích hromadně produkují své potomky.
Místo, které je doslova zamořeno násilím, přijíždí "vyčistit" osamělý Predátor. Začíná totální souboj na život a na smrt, bitva bez pravidel a bez slitování, do které jsou zataženy i stovky nevinných lidí. Se stále větším krveprolitím se hrstka přeživších lidí rozhoduje pro odvážný únik. Americká vláda ale možná chystá svůj vlastní smrtící plán...
Zvukové formáty: anglicky DTS-HD High Resolution 5.1 / italsky DTS 5.1 / maďarsky Dolby Digital 5.1 / polský komentář Dolby Digital 5.1 / rusky DTS 5.1 / španělsky (Kastilie) DTS 5.1

Titulky: české, anglické, arabské, bulharské, estonské, hebrejské, chorvatské, islandské, italské, litevské, lotyšské, maďarské, polské, portugalské, rumunské, ruské, řecké, slovinské, srbské, španělské (Kastilie), turecké, ukrajinské
Bonusy:
• Interaktivní menu
• Výběr scén
• Komentáře: Režiséři Colin a Greg Strauseové a producent John Davis, Tom Woodruff, Jr. a Alec Gillis
• Příprava na válku: Z natáčení filmu
• Bojovat až do konce: Z natáčení filmu
• AvPR: Noční můra se vrací: Tvorba Vetřelců
• AvPR: Prvotní podoba: Tvorba Predátora
• Kříženec: Predalien
• Tvorba domovského světa Predátora
• AvPR: Nauka o xenomorfech
• AvPR: Nauka o lovci
AVP: Alien vs. Predator
The events of Alien vs. Predator are set in 2004 on Earth. As a Predator spacecraft nears the planet, Earth satellites detect a mysterious heat bloom beneath the ice of the island Bouvetya near Antarctica. Billionaire Charles Bishop Weyland assembles a team of scientists to investigate the heat source and claim it for his multinational communications company Weyland Industries (foreshadowing the Weyland-Yutani Corporation of the Alien film series). The team includes paleontologists, archaeologists, linguistic experts, drillers, mercenaries and a "rough and tumble" female guide named Alexa Woods.

As the Predator ship reaches Earth orbit, it blasts a shaft down through the ice towards the source of the heat bloom. When the human team arrives at the site above the heat source, an abandoned whaling station, they find this hole and descend beneath the ice. There they discover a mysterious pyramid and begin to explore it, finding evidence of a civilization predating written history and what appears to be a "sacrificial chamber" filled with human skeletons with ruptured rib cages.

Meanwhile, three Predator warriors land and kill off the humans at the surface, making their way down to the pyramid and arriving just as the team unwittingly powers up the structure. Several of the humans become trapped in the "sacrifical chamber". An Alien queen awakens from cryogenic stasis and begins producing eggs, from which facehuggers hatch and attach themselves to several of the humans. Chestbursters soon emerge from the humans and quickly grow into adult Aliens. Conflicts erupt between the Predators, Aliens and humans, resulting in several deaths. Unbeknownst to the others, one of the Predators is implanted with an Alien embryo by a facehugger.

Through translation of the pyramids hieroglyphs, the explorers learn that the Predators are a "warrior race" that have been visiting Earth for thousands of years. It was they who taught early human civilizations (the Sumaritans, Egyptians, Mayans, Thai, Khmer, among others) to build pyramids and they were worshiped as gods by the humans. At regular intervals, they would visit Earth to take part in a rite of passage in which several humans would sacrifice themselves as hosts for the Aliens (called serphents), creating the "ultimate prey" for the Predators to hunt. If overwhelmed, the Predators would activate their self-destruct nuclear weapons to eliminate the Aliens along with themselves, and destroying the civilizations in the process. They deduce that this is why the current Predators are here, to hunt the Aliens again. The survivors further reason that the heat bloom from the pyramid was given off to attract humans for the purposes of making new aliens to hunt. The remaining humans decide the Predators must be allowed to succeed in their hunt so that the Aliens do not spread to the rest of Earth.

As the battle continues, most of the characters are killed off (including Weyland), leaving only Alexa Woods and a single surviving Predator to face off against the remaining Aliens. The two ally with each other and use the Predators self-destruct device to destroy the pyramid, killing the remaining Aliens, except for the Alien queen, and escaping to the surface. The Alien queen emerges and the three do battle in the vicinity of the whaling station. Alexa and the Predator defeat the queen by attaching its chain to a heavy water tower and pushing it over a cliff and into the ocean, dragging the queen down to the ocean floor. The Predator, however, dies from its wounds. A Predator ship suddenly decloaks and several Predator warriors appear. They collect their fallen comrade and present Alexa with one of their spear weapons. As they retreat into space, a chestburster erupts from the dead Predator. It appears to be an Alien/Predator hybrid, as it has the characteristic jaw mandibles of both species.
Related products
Popular categories:4K movies |3D movies |Blu-ray movies |DVD movies |News on DVD |News on Blu-ray |Action movies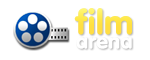 | | | | |
| --- | --- | --- | --- |
| About Company | How to purchase | Assortment | Partner sites |