Dear Collectors, pre-order now a limited collector's SteelBook CAPTAIN MARVEL in our e-shop! For connoisseurs, we have been preparing two premium FAC editions and HARDBOX as a gift for those who order both FAC editions. Also available in the presale is a limited Blu-ray amaray plastic sleeve box and DVD. We look forward to your orders! Regards, FA Team.

We accept these credit cards:




We are certified:
Eragon (Blu-ray)
Price:

299 CZK (11,94 €)


(including VAT 21%)

Sound:

DTS-HD Master 5.1 english
Dolby Digital 5.1 czech
Dolby Digital 5.1 chinese
Dolby Digital 5.1 hungarian
Dolby Digital 5.1 (VO) polish
Dolby Digital 5.1 portuguese
DTS 5.1 russian
Dolby Digital 5.1 spanish
Dolby Digital 5.1 thai
Dolby Digital 5.1 turkish

Subtitles:
english, arabic, bulgarian, czech, chinese, chinese traditional, estonian, hebrew, croatian, indonesian, icelandic, kazakh, korean, lithuanian, latvian, hungarian, polish, portuguese, romanian, russian, greek, slovenian, serbian, spanish, turkish, ukrainian
Length:
104 min.
Cast:
Edward Speleers, Jeremy Irons, Sienna Guillory, Robert Carlyle, John Malkovich, Garrett Hedlund, Alun Armstrong, and more >
Directed:
Stefen Fangmeier
Sharing:
Watchdog:
watchdog
Review:
Eragon
The Kingdom of Alagaesia is ruled by the evil King Galbatorix, a former dragon rider that betrayed his mates and his people in his quest for power. When the orphan farm boy Eragon finds a blue stone sent by Princess Arya, he sooner realizes that it is a dragon egg. When the dragon Saphira is born, Eragon meets his mentor Brom, and becomes the dragon rider foreseen in an ancient prophecy that would set his people free from the tyrant Galbatorix. Eragon meets the rebels Varden and together they fight against the evil sorcerer Durza and the army of Galbatorix in a journey for freedom.
Bonuses to Eragon (Blu-ray)
#
Name
Length
Video
Audio
Subtitles
1.
Trailer
00:01:21
HD 1080p
english
-
Overall: Quantity: 1, The total length of bonuses: 00:01:21
Dne 5.4. 2011 jsem pro Vás ostestoval blu-ray film ERAGON
Testováno na sestavě:

BLU-RAY přehrávač:
PIONEER BDP-LX54

PIONEER BDP-LX54 kombinuje schopnost 3D zobrazení s vyspělými síťovými funkcemi, mimořádným audio výkonem a ovládáním pomocí iPod/iPhone.

Připojte jej do kompatibilního 3D receiveru a obazovky a užívejte si mimořádného 3D zážitku díky schopnopsti zobrazení 24snímků za vteřinu při plném 1080p rozlišení.

Užívat si samozřejmě můžete také svá DVD, BDP-LX54 provede přepočet z původních 576 řádků na potřebných 1080p pro zobrazení na vaší FHD TV, zároveň můžete přehrávat CD, USB a nebo po LAN posílat filmy či hudbu v populárních kompresních formátech.

Parametry produktu:
HDMI: ano, 1.4
HD digital film direct 24: ano
DLNA certifikace: ano
DivX Video playback: ano
DVD audio dekodér: ne
SACD multidekodér: ne
Konektory: HDMI, LAN, Cnent, Csit, opt, audio 2x RCA, 2x USB
Video D/A převodník: 148.5MHz / 12-bit
DivX: ano
MP3: ano
WMA: ano
WMV: ano
AAC: ano
JPEG: ano

AV-Reciever:
PIONEER VSX - 1020K

Díky nejnovější verzi HDMI 1.4 je plně kompatibilní s 3D HD signálem. Certifikováno iPod/phone ready, model VSX-1020-K nabízí plnou integraci obsluhy iPod/iPhone Touch. Model VSX-1020-K umí dekodovat veškeré prostorové formáty a to včetně HD formátů a upscalovat video na 1080p při současné podpoře x.v.Colour a DeepColour pro dosažení živých, jasných barev a jejich jemných přechodů.

Parametry recieveru:
Výstupní výkon na kanál: 140W
Výstupní impedance: 6Ohm
Počet kanálů: 7
Odstup signál/šum: 100 dB
Vstupy: 6xHDMI,4 x Composite, 2 x Component, 2 x Coaxial, 2 x Optical,1 x USB host, 1 x iPod/iPhone
Výstupy: 1xHDMI, 1xKomponent, 1xKompozit
MCACC kalibrace: ano
Dolby Digital: ano
Dolby Digital EX: ano
Dolby Pro Logic II: ano
Dolby Pro Logic IIx: ano
DTS: ano
DTS Neo: 6: ano
DTS 96/24: ano
Surround Módy: 13+1
MCACC: ano
Odstranění stojatého vlnění: ano
Nastavení fází: ano
Sound Retriever: ano
Front Stage Surround Advance: ano
X.V.Colour: ano
Deep Colour: ano
HDMI Repeater: ano

Pioneer hybridní konstrukce zes.: ano
D/A převodník: 192 kHz / 24-bit
A/D převodník: 96 kHz / 24-bit
Reproduktorové výstupy A/B: ano

Televize:
D Neo PDP TV Panasonic 3D TX-P50VT20E

D Neo PDP TV Panasonic 3D TX-P50VT20E s VIERA CAST a podporou Skype,dále Nahrávání na HDD, a také přehrávání DivX HD, MP3,samozřejmostí je Inteligentní zpracování obrazu 600 Hz, Super rozlišení – detailnější obraz! 12bit. Zpracování obrazu.

Typ panelu: 3D NeoPDP FULL HD Úhlopříčka obrazovky (v cm): 127
Rozlišení (š x v): 1920x1080 bodů
Integrovaný analogový tuner: ano
DVB-T tuner MPEG-2: ano
DVB-T tuner MPEG-4: ano
DVB-S (satelitní) : ano
VIERA CAST: ano + podpora Skype
Dynamický kontrastní poměr: >5.000.000 : 1
HDD rec: možnost nahrávání TV vysílání Slot na paměťové karty / typ: ano (AVCHD/SD VIDEO/DivXHD/JPEG/MP3/AAC playback)
USB: 2 (strany); Paměť/Klávesnice/WiFi/USB HDD nahrávání/HUB
WIFI: WIFI ready

Kabeláž:
HDMI - MONSTER CABLE 1200 EX
Reproduktory:
JAMO S606 HCS 5.1

Impedance: 6 ohm
Přední reprosoustavy S 606: třípásmové (osazené dvěma středovými reproduktory), maximální zatížitelnost 210 W, frekvenční rozsah: 45–20000 Hz
Středový reproduktor S 60 CEN: dvoupásmový (osazený dvěma středobasovými reproduktory), maximální zatížitelnost 130 W, frekvenční rozsah: 75–20000 H
Zadní surroundové reprosoustavy S 602: dvoupásmové, maximální zatížitelnost 130 W, frekvenční rozsah: 80–20000 Hz

Další informace: Kmitočtový rozsah od 30 Hz, Kmitočtový rozsah do 150 Hz, nastavení dělící frekvence (výhybky) 40–150 Hz, plynulé nastavení fáze, bassreflex, subwoofer SUB 250: aktivní(vyzařující do země) osazený 203 mm basovým reproduktorem, maximální výkon 250 W
Výsledky testů:

Formát obrazu:
16:9, poměr stran: 2,35:1
Kvalita zvuku:
Román Christophera Paola, Eragon, obsahuje původní zpracování zvuku DTS HD Master Audio 5.1, český, polský překlad v režimu Dolby Digital 5.1 a ruský dabing DTS 5.1. Ve filmu jsou otestovány a v pořádku také anglické, české, ruské a polské titulky.
Kontrola údajů na přebalu:
Všechny údaje a informace na přebalu jsou v pořádku.
Poznámky k titulu:
Přichází další pohádkové fantasy plné kouzel, válek a dobrodružství. Technická výbava a obrazové zpracování už nedopadlo tak dobře jako po zvukové stránce. Obrazový přepis zapadá spíše do průměru.
Hodnocení zvuku:
3.8
Hodnocení obrazu:
3.6
Celkové hodnocení:
3.7
Fotogalerie z filmu Eragon (Blu-ray)
Related products
Popular categories:4K movies |3D movies |Blu-ray movies |DVD movies |News on DVD |News on Blu-ray |Action movies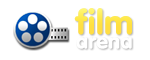 | | | | |
| --- | --- | --- | --- |
| About Company | How to purchase | Assortment | Partner sites |