POZOR LIMITOVANÁ AKCE PREDÁTOR 4K ULTRA HD! Vážení sběratelé, k datu vydání 4K UHD + BD verzí filmů PREDÁTOR, PREDÁTOR 2 a PREDÁTOŘI jsme pro Vás připravili nejen jedno-krabičkovou kolekci všech 3 filmů, ale také SBĚRATELSKÝ ŠUBR pro ty, kteří si plánuji zakoupit všechny 3 díly v samostatných amaray (4K UHD + BD) krabičkách. Pokud jste již předobjenali anebo se chystáte, můžete se těšit na SBĚRATELSKÝ ŠUBR jako DÁREK. Všechny 3 edice pro Vás před odesláním zkompletujeme do šubru a zavřeme ochrannou fólií. TATO NABÍDKA JE LIMITOVANÁ A PLATÍ DO ROZDÁNÍ OBJEDNANÉ VÁRKY ŠUBRŮ! Těšíme se na Vaše objednávky. S pozdravem, Tým FA P. S. Sběratelské šubry jsou lokalizované do češtiny.
Dear customers, let us kindly invite you this year to an attractive BLACK FRIDAY sale event, to be held from November 16 - 25, 2018. BLACK FRIDAY is valid for a limited time or until stock lasts! We look forward to your orders. Regards, Team Filmarena

We accept these credit cards:




We are certified:
How to Train Your Dragon 2 4K Ultra HD (2 Blu-ray)
Price:

809 CZK (32,54 €)


(including VAT 21%)

Retail price:
899 CZK (

36,16

€)
Save:
90 CZK

(3,62 €)
Sound:

DTS-HD Master 5.1 english
Dolby Digital 5.1 czech

Subtitles:
english, czech
Length:
94 minut
Cast:
Gerard Butler, Jay Baruchel, Kristen Wiig, Jonah Hill, Christopher Mintz-Plasse, America Ferrera, T.J. Miller, Craig Ferguson, Djimon Hounsou, Kit Harington, Cate Blanchett, Simon Kassianides
Directed:
Dean DeBlois
Sharing:
Watchdog:
watchdog
How to Train Your Dragon 2 (4K Ultra HD Blu-ray + Blu-ray)
It's been five years since Hiccup and Toothless successfully united dragons and vikings on the island of Berk. While Astrid, Snotlout and the rest of the gang are challenging each other to dragon races (the island's new favorite contact sport), the now inseparable pair journey through the skies, charting unmapped territories and exploring new worlds. When one of their adventures leads to the discovery of a secret ice cave that is home to hundreds of new wild dragons and the mysterious Dragon Rider, the two friends find themselves at the center of a battle to protect the peace. Now, Hiccup and Toothless must unite to stand up for what they believe while recognizing that only together do they have the power to change the future of both men and dragons.
HOW TO TRAIN YOUR DRAGON 2
How to Train Your Dragon 2
Five years after the Viking village of Berk has made peace with the dragons, dragons now live amongst the villagers as working animals and companions, and even take part in racing sport. Hiccup goes on adventures with his dragon, Toothless, as they discover and map unexplored lands and territories. Having come of age, he is being pressed by his father, Stoick the Vast, to succeed him as chieftain, although Hiccup remains unsure if he is ready for this responsibility.

While investigating a wildfire, Hiccup and Astrid discover the remains of a fort encased in a colossal ice formation and encounter a dragon trapper named Eret, who blames them for the destruction of his fort and attempts to capture their dragons for an insane conqueror called Drago Bludvist. The two riders return to Berk to warn Stoick about the dragon army that Drago is amassing, and Stoick orders the villagers to fortify the island and prepare for battle. Instead deciding to attempt to reason with Drago, Hiccup flies off with Astrid and they surrender themselves and their dragons to Eret so as to be taken to Drago. However, Stoick, Gobber and Berk's other dragon riders pursue and find them.

Stoick explains he once met Drago before and that he was an unreasonable madman, but Hiccup refuses to believe that war is inevitable and again flies off with Toothless. They are captured by a dragon rider named Valka, who is revealed to be Hiccup's long lost mother. She explains that she spent twenty years rescuing dragons from Drago's traps and bringing them to an island haven created out of ice by a colossal Alpha dragon called a Bewilderbeast, to whom all dragons answer. Stoick tracks Hiccup to the island where he discovers that his wife is still alive. Simultaneously, Astrid and the other riders kidnap Eret so as to find Drago, but they are also captured and Drago thus learns of Berk's dragons.

Drago and his army lay siege to Valka's sanctuary, where he reveals that he has his own Bewilderbeast to challenge the Alpha. A titanic battle then ensues between the two Bewilderbeasts in a fight for control over all dragons on the island. Drago's Bewilderbeast emerges victorious and seizes control of all the dragons, including Toothless. Hiccup tries to persuade Drago to end the violence, but Drago orders him killed as well. Toothless, under the influence of the new Alpha, approaches Hiccup and fires a plasma blast. At the last instant, Stoick pushes Hiccup out of the way, and is hit instead, killing him instantly. Drago leaves Hiccup to his fate and, riding Toothless, leads his now larger army to destroy Berk. Stoick is given a ship burial and Hiccup, now filled with regret at the loss of his father, decides that he will fly back to Berk to defend his people and live up to his father's legacy.

The dragon riders ride baby dragons, which are immune to the Bewilderbeast's control, and arrive at Berk after the Alpha had already attacked the village and taken control of the dragons there. Hiccup confronts Drago and a brainwashed Toothless while the other riders work to distract the Bewilderbeast. Drago again orders Toothless to kill Hiccup, but Hiccup succeeds in disenchanting Toothless. Drago then orders the Alpha to shoot the pair, and the Bewilderbeast successfully encases them in a large blast of ice, seemingly killing them. His victory is short-lived however, as Toothless, now glowing with plasma, blasts away the ice, revealing that both he and Hiccup are unharmed. Toothless challenges the Alpha and repeatedly fires plasma blasts at the Bewilderbeast. At this, the other dragons are freed from the Bewilderbeast's control and all fire at it, severely injuring the colossal dragon until Toothless fires a final massive blast, breaking its left tusk.

Defeated, Drago and his Bewilderbeast retreat into the ocean as the villagers celebrate their victory. All the dragons acknowledge Toothless as the new Alpha dragon, and Hiccup is made chief of Berk by the village elder. The film ends with Berk being rebuilt with a statue of Stoick erected in his honor, and Hiccup doing his duties as chief, proudly declaring that while others may have armies and armadas, Berk has its own dragons.
Related products
Popular categories:3D movies |DVD movies |Blu-ray movies |News on DVD |News on Blu-ray |4K movies |Action movies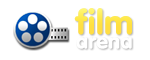 | | | | |
| --- | --- | --- | --- |
| About Company | How to purchase | Assortment | Partner sites |