Dear customers, let us kindly invite you this year to an attractive BLACK FRIDAY sale event, to be held from November 16 - 25, 2018. BLACK FRIDAY is valid for a limited time or until stock lasts! We look forward to your orders. Regards, Team Filmarena
POZOR LIMITOVANÁ AKCE PREDÁTOR 4K ULTRA HD! Vážení sběratelé, k datu vydání 4K UHD + BD verzí filmů PREDÁTOR, PREDÁTOR 2 a PREDÁTOŘI jsme pro Vás připravili nejen jedno-krabičkovou kolekci všech 3 filmů, ale také SBĚRATELSKÝ ŠUBR pro ty, kteří si plánuji zakoupit všechny 3 díly v samostatných amaray (4K UHD + BD) krabičkách. Pokud jste již předobjenali anebo se chystáte, můžete se těšit na SBĚRATELSKÝ ŠUBR jako DÁREK. Všechny 3 edice pro Vás před odesláním zkompletujeme do šubru a zavřeme ochrannou fólií. TATO NABÍDKA JE LIMITOVANÁ A PLATÍ DO ROZDÁNÍ OBJEDNANÉ VÁRKY ŠUBRŮ! Těšíme se na Vaše objednávky. S pozdravem, Tým FA P. S. Sběratelské šubry jsou lokalizované do češtiny.

We accept these credit cards:




We are certified:
Gangster Squad (DVD)
Price:

269 CZK (10,82 €)


(including VAT 21%)

Retail price:
299 CZK (

12,02

€)
Save:
30 CZK

(1,21 €)
Sound:

Dolby Digital 5.1 english
Dolby Digital 5.1 czech
Dolby Digital 5.1 hungarian

Subtitles:
english for the Deaf, czech, hebrew, hungarian, romanian
Length:
109 minut
Cast:
Ryan Gosling, Emma Stone, Sean Penn, Josh Brolin, Giovanni Ribisi, Nick Nolte, Anthony Mackie, and more >
Directed:
Ruben Fleischer
Sharing:
Watchdog:
watchdog
Gangster Squad
It's 1949 Los Angeles, and gangster Mickey Cohen has moved in, with the intention of controlling all criminal activity in the city. He has bought local judges and police, and no one is willing to cross him or testify against him. Everyone except Seargant John O'Mara, a former World War II soldier, whose goal is to settle with his family in a peaceful Los Angeles. Police Chief William Parker decides to form a special unit whose mission is to take down Cohen, and chooses O'Mara to lead the unit. O'Mara chooses 4 cops and asks another cop and vet, Jerry Wooters to join him but Wooters is not interested. But when he witnesses the murder of a young boy by Cohen's people, he joins them, and they decide to take apart Cohen's organization. Cohen wonders if a rival is going after him, but eventually he realizes it's the cops.
Gangster Squad
note: work in progress

In 1949 post-WWII Los Angeles, gangster Mickey Cohen (Sean Penn) has become the most powerful figure in the California criminal underworld, and intends to continue to expand his criminal enterprise across the Western United States, forcing out his rivals in Chicago. The police have not been able to stop Cohen's ruthless rise, as Cohen has eliminated witnesses and bribed both the courts and the police, controlling both illegal and legal sides of L.A.

The movie opens as Cohen has a gangster from Chicago killed by shackling him to two cars, which then proceed to rip him in half. He warns the gangster's partner to return to Chicago with news of what he's seen.

The next day, Sgt. John O'Mara (Josh Brolin) and his partner are at Los Angeles Union Station when they see one of Cohen's thugs, Mitch, approach a young woman and tell her he is holding auditions, and hands her a card to convince her he is legitimate. O'Mara realizes, however, that Mitch intends to rape her. They tail him to a building that is owned by Cohen. O'Mara's partner refuses to enter, forcing O'Mara to go inside by himself.

O'Mara enters the building, telling the man that he is meeting someone. He gets on an elevator, accompanied by two thugs. Things go sour, though, when one of them sees his handcuffs and realizes that O'Mara is a cop. A fight breaks out, during which one henchman is killed and another loses his hand. O'Mara finds the room where the girl is being held captive. He bursts in and after a brawl, subdues the three men and rescues the girl.

Although the gangsters are arrested, they are set free on a corrupt judge's order, and Cohen subsequently has them killed by locking them up in an elevator and burning down the building.

O'Mara is personally selected by Chief Bill Parker (Nick Nolte) due to O'Mara's special operations background and training at Camp X during World War II to wage guerilla warfare on Cohen, dismantling his crime empire and forcing him out of Los Angeles. With the help of his reluctant and pregnant wife, Connie (Mireille Enos), O'Mara recruits fellow officers in his squad. Initially he is joined by hard-headed detective Coleman Harris (Anthony Mackie), wire-tapper Conway Keeler (Giovanni Ribisi), and legendary gangster-killer Max Kennard (Robert Patrick). Kennard's partner, Navidad Ramirez (Michael Pea), follows the squad and they reluctantly allow him to join. Sgt. Jerry Wooters (Ryan Gosling), O'Mara's close friend, turns down the offer, as he is disillusioned from the war and his time on the police force.

Wooters has been keeping close to his old friend Jack Whalen (Sullivan Stapleton), who is his informant from within Cohen's operations. After meeting for drinks, Wooters becomes infatuated with Cohen's etiquette coach and girlfriend Grace Faraday (Emma Stone). Wooters and Grace begin a secret romantic relationship. After Cohen orders a hit on rival Jack Dragna (Jon Polito) that results in the death of Pete (Austin Adams), an innocent boy Wooters knew, Wooters becomes motivated to take down Cohen. He saves O'Mara's squad after an unsuccessful hit on one of Cohen's casinos, and later joins them.

With organization and better planning the unit strikes several successful blows at the heart of Cohen's criminal organization. The media refers to them as "The Gangster Squad". After wire-tapping Cohen's house, Keeler deduces the central location of Cohen's wire gambling business, the heart of his empire. The squad successfully burns down the business, but Cohen's men inform him that they didn't take any of his money. Cohen believes they are a group of honest cops, and believes someone ratted him out and tapped his house. As his men sweep the house for bugs, Grace runs away, fearing Cohen knows of her relationship with Wooters.

The Gangster Squad is lured into a trap in Los Angeles' Chinatown by Cohen's head hitman Wrevock (Troy Garity), who was also responsible for Pete's death. Wooters interrupts the ambush just in time to save O'Mara, but Wrevock escapes. Karl Lennox (Holt McCallany), Cohen's right-hand man, kills Keeler in the unit's operation. Wooters asks Whalen to get Grace out of town, but Cohen reaches him first, looking for Grace, and kills him. O'Mara's house is later hit by a drive-by, and Connie gives birth to their son under the stress. Chief Parker tells O'Mara, as a result of their failure, that their careers with the LAPD are over. O'Mara gets Connie out of town, but refuses to leave with the job unfinished. Grace tells Wooters she is willing to testify against Cohen for Whalen's murder, prompting O'Mara, along with the remaining members of his unit, to go to the Park Plaza Hotel to arrest Cohen.

Cohen and his men engage in a firefight with the police unit, with Wooters being wounded in the process after killing Wrevock. Cohen and Lennox escape, but O'Mara pursues them, which results in their vehicle crashing into a fountain. Kennard gets shot by Lennox, but manages to kill him with help from Navidad, before dying from his wounds. O'Mara prepares to arrest Cohen, but Cohen tempts him into fighting each other in a bare-knuckle boxing match, while a crowd of onlookers and journalists gather. O'Mara finally beats Cohen and has him arrested, ending his reign as a crime boss and the spread of the mafia into the Los Angeles area. The Gangster Squad was never mentioned in taking down Cohen, their surviving members remaining a secret. Cohen is sentenced to 25 to life, and is welcomed violently by Whalen's friends. Grace and Wooters continue their relationship, while Navidad and Harris become partners on the force. O'Mara quits to live a quiet life with his wife and son
Related products
Popular categories:3D movies |DVD movies |Blu-ray movies |News on DVD |News on Blu-ray |4K movies |Action movies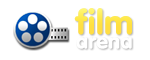 | | | | |
| --- | --- | --- | --- |
| About Company | How to purchase | Assortment | Partner sites |