We accept these credit cards:




We are certified:
2012 (Blu-ray)
Price:

359 CZK (13,74 €)


(including VAT 21%)

Retail price:
399 CZK (

15,27

€)
Save:
40 CZK

(1,53 €)

Sound:

DTS-HD Master 5.1 english
Dolby Digital 5.1 czech
Dolby Digital 5.1 hindi
Dolby Digital 5.1 hungarian
Dolby Digital 5.1 (VO) polish
Dolby Digital 5.1 russian
Dolby Digital 5.1 tamil
Dolby Digital 5.1 telugu
Dolby Digital 5.1 turkish
Dolby Digital 5.1 ukrainian

Subtitles:
english, arabic, bulgarian, czech, estonian, hebrew, hindi, croatian, icelandic, lithuanian, hungarian, polish, romanian, russian, greek, slovak, slovenian, serbian, turkish, ukrainian
Length:
158 min.
Cast:
John Cusack, Amanda Peet, Woody Harrelson, Thandie Newton, Chiwetel Ejiofor, Oliver Platt, Thomas McCarthy, and more >
Directed:
Rolland Emmerich
Sharing:
Watchdog:
watchdog
Review:
2012
Dr. Adrian Helmsley, part of a worldwide geophysical team investigating the effect on the earth of radiation from unprecedented solar storms, learns that the earth's core is heating up. He warns U.S. President Thomas Wilson that the crust of the earth is becoming unstable and that without proper preparations for saving a fraction of the world's population, the entire race is doomed. Meanwhile, writer Jackson Curtis stumbles on the same information. While the world's leaders race to build "arks" to escape the impending cataclysm, Curtis struggles to find a way to save his family. Meanwhile, volcanic eruptions and earthquakes of unprecedented strength wreak havoc around the world.
2012
2009, Adrian Helmsley (Chiwetel Ejiofor), an American geologist, visits astrophysicist Dr. Satnam Tsurutani (Jimi Mistry) in India and learns that neutrinos from a massive solar flare are causing the temperature of the Earth's core to increase rapidly. Adrian gives a report on this to White House Chief of Staff Carl Anheuser (Oliver Platt) who ends up taking Adrian to meet the President of the United States. In 2010, President Thomas Wilson (Danny Glover) and other international leaders begin a secret project to ensure humanity's survival. Approximately 400,000 people are chosen to board "arks" that are constructed at Cho Ming, Tibet, in the Himalayas. At the same time as the People's Liberation Army are gathering volunteers, a Buddhist monk named Nima (Osric Chau) is evacuated while his brother Tenzin (Chin Han) joins the workers in the Ark project. Additional funding for the project is raised by selling tickets to the private sector for 1 billion per person. By 2011, humanity's valuable treasures are moved to the Himalayas under the guise of protecting them from terrorist attacks with the help of art expert and First Daughter Dr. Laura Wilson (Thandie Newton).

In 2012, Jackson Curtis (John Cusack) is a science fiction writer in Los Angeles who works part-time as a limousine driver for the Russian billionaire, Yuri Karpov (Zlatko Buri). Jackson's ex-wife, Kate (Amanda Peet) and their children Noah (Liam James) and Lilly (Morgan Lily) live with Kate's boyfriend, plastic surgeon Gordon Silberman (Thomas McCarthy). Jackson takes Noah and Lilly camping in Yellowstone National Park. After an encounter with Helmsley, they meet Charlie Frost (Woody Harrelson), who hosts a radio show from the park. Charlie, a conspiracy theorist, plays a video of Charles Hapgood's theory that polar shifts and the Mesoamerican Long Count Calendar predict that the 2012 phenomenon will occur. He has a map of the ark project in addition to information about officials and scientists from around the world who were murdered after planning to alert the public. The family returns home as seismic activity vastly increases along the west coast of the United States. Jackson grows suspicious and rents a plane to rescue his family. He collects his family and Gordon as the Earth crust displacement begins, and they narrowly escape Los Angeles as the city slips into the Pacific Ocean. As millions die in catastrophic earthquakes worldwide, the group flies to Yellowstone to retrieve Charlie's map, escaping as the Yellowstone Caldera erupts. Charlie stays behind to broadcast the eruption and is killed in the blast of the expulsion of an ash cloud. Learning that the arks are in China, the group lands in a devastated Las Vegas to find a larger plane.

They meet Yuri, his twin sons Alec and Oleg (played by Alexandre and Philippe Haussmann), girlfriend Tamara (Beatrice Rosen) and pilot Sasha (Johann Urb). The group secures an Antonov An-225 aircraft (erroneously and perhaps deliberately marked an "Antonov 500") and they depart for China. Also heading for the arks aboard Air Force One are Anheuser, Helmsley and Laura Wilson. President Wilson remains in Washington, D.C. to address the nation one last time. With the Vice President dead and the Speaker of the House missing, Anheuser assumes de facto leadership. President Wilson is later killed by a megatsunami that sends the aircraft carrier USS John F.Kennedy crashing into the White House.

Sasha and the group plan to land briefly at Hawaii to refuel, however, the island chain has been devastated by volcanic activity. Continuing on, Sasha fears they may run out of fuel before making it to mainland Asia. They discover that the seismic activity of the Earth's surface has shifted the Chinese coast 1500 miles east and they are able to make a crash landing that kills Sasha. The group is spotted by the People's Liberation Army. Yuri and his sons, possessing tickets, are taken to the arks, leaving Tamara and the others behind. They are picked up by Nima and are taken to the arks with his grandparents (Lisa Lu and Chang Tseng). They stow away on the ark with the help of Tenzin. As a megatsunami approaches the site, an impact driver becomes lodged between the gears of the ark's hydraulics chamber, preventing a boarding gate from closing and rendering the ship unable to start its engines. In the ensuing chaos, Yuri, Gordon and Tamara are killed, Tenzin is wounded, and the ark is set adrift. Just before he dies, Yuri is able hoist both his sons up to crew members of the ship; in doing so, he jumps to his death. Jackson and Noah dislodge the impact driver and the crew regains control of the ark before it can impact Mount Everest. After flood waters from the tsunamis recede, the arks travel to the Cape of Good Hope in South Africa where the Drakensberg Mountains have risen in relation to sea level and become the tallest mountain range on Earth.
Bonuses to 2012 (Blu-ray)
#
Name
Length
Video
Audio
Subtitles
1.
Interactive Mayan Calendar
00:03:53
HD 1080i
english
english, arabic, czech, hebrew, hungarian, polish, russian, greek, turkish
2.
Mysteries of the Mayan Calendar
00:03:53
HD 1080i
-
-
3.
Designing End of the World
00:26:03
HD 1080i
english
english, arabic, czech, hebrew, hungarian, polish, russian, greek, turkish
4.
Science Behind the Destruction
00:13:18
HD 1080i
english
english, arabic, czech, hebrew, hungarian, polish, russian, greek, turkish
5.
Roland Emmerich: The Master of the Modern Epic
00:09:30
HD 1080i
english
english, arabic, czech, hebrew, hungarian, polish, russian, greek, turkish
6.
The End of the World the Actor´s Perspective
00:07:34
HD 1080i
english
english, arabic, czech, hebrew, hungarian, polish, russian, greek, turkish
7.
Deleted scenes
00:04:55
HD 1080p
english
english, arabic, czech, hebrew, hungarian, polish, russian, greek, turkish
8.
Alternate Ending
00:03:39
HD 1080p
english
english, arabic, czech, hebrew, hungarian, polish, russian, greek, turkish
Overall: Quantity: 8, The total length of bonuses: 01:12:45
Dne 16.11.2010 jsem pro vás otestoval blu-ray film 2012.
Testováno na sestavě:

BLU-RAY přehrávač:
PIONEER BDP-LX53

Přehrávač je postaven na základě rigidní konstrukce šasi a velké pozornosti k detailu, což se projeví prvotřídním zážitkem ze sledování Blu-ray, ovšem ani zvuková část nijak nezaostává. Integrace vysoce kvalitních součástek zajišťujících opravdu mimořádně zvukově zajímavou reprodukci. Šasi BDP-LX53 je stavěno jako "Armoured Chassis Concept", tedy cosi ve smyslu obrněného zařízení, šasi je zpevněno vloženým plátem uvnitř skříně a dosahuje tak výrazného snížení vibrací, což se projeví ve špičkové reprodukci. Navíc byly přidány zlacené terminály.

HD zvuk - Díky přímému vestavěnému dekódování HD zvukových formátů, nabízí přehrávač nejvyšší možnou kvalitu přehrávání. Jásavé barvy a dokonale přesná reprodukce obrazu ideálně doplňují digitální audio formáty pro vysoké rozlišení DTS-HD Master Audio Essential a Dolby TrueHD, které může zmíněný model nabídnout jako přímý bitstream nebo je dekódovat interně a přehrát jako nekomprimovaný (PQLS) které zajišťuje přenos digitálních informací zcela bez Jitteru, a to 2kanálového nekomprimovaného signálu nebo multi-kanálového LPCM a nyní také bitstream zvuk pomocí HDMI.

Přehrávač Blu-Ray disků Pioneer má vestavěný vysoce kvalitní upscaling obrazu na 1080p pro získání maximálně kvalitního obrazu z existující sbírky. Jeho schopnost zpracovat 1080p 24fps zaručuje doslova kinosálový zážitek ze sledování na kompatibilním displeji. Díky možnosti propojení pomocí HDMI nabízejí čistý, přirozený obraz. Pro další zvýšení kvality obrazu je přehrávač vybaven 36bitovým zpracováním obrazu, které dokáže reprodukovat přesnější barevnou gradaci což má za následek jemnější podání barev s lepším vykreslením odstínů a jemnějšími přechody.

AV-Reciever:
PIONEER VSX - 1020K

Díky nejnovější verzi HDMI 1.4 je plně kompatibilní s 3D HD signálem. Certifikováno iPod/phone ready, model VSX-1020-K nabízí plnou integraci obsluhy iPod/iPhone Touch. Model VSX-1020-K umí dekodovat veškeré prostorové formáty a to včetně HD formátů a upscalovat video na 1080p při současné podpoře x.v.Colour a DeepColour pro dosažení živých, jasných barev a jejich jemných přechodů.

Parametry recieveru:
Výstupní výkon na kanál: 140W
Výstupní impedance: 6Ohm
Počet kanálů: 7
Odstup signál/šum: 100 dB
Vstupy: 6xHDMI,4 x Composite, 2 x Component, 2 x Coaxial, 2 x Optical,1 x USB host, 1 x iPod/iPhone
Výstupy: 1xHDMI, 1xKomponent, 1xKompozit
MCACC kalibrace: ano
Dolby Digital: ano
Dolby Digital EX: ano
Dolby Pro Logic II: ano
Dolby Pro Logic IIx: ano
DTS: ano
DTS Neo: 6: ano
DTS 96/24: ano
Surround Módy: 13+1
MCACC: ano
Odstranění stojatého vlnění: ano
Nastavení fází: ano
Sound Retriever: ano
Front Stage Surround Advance: ano
X.V.Colour: ano
Deep Colour: ano
HDMI Repeater: ano

Pioneer hybridní konstrukce zes.: ano
D/A převodník: 192 kHz / 24-bit
A/D převodník: 96 kHz / 24-bit
Reproduktorové výstupy A/B: ano

Televize:
PLAZMA SAMSUNG PS 50B

Úhlopříčka: 127 cm
Úhlopříčka: 50 palců
Formát obrazu: 16:9
Horizontální rozlišení: 1920 bodů
Vertikální rozlišení: 1080 bodů

Kabeláž:
HDMI - MONSTER CABLE 1200 EX
Reproduktory:
JAMO S606 HCS 5.1

Impedance: 6 ohm
Přední reprosoustavy S 606: třípásmové (osazené dvěma středovými reproduktory), maximální zatížitelnost 210 W, frekvenční rozsah: 45–20000 Hz
Středový reproduktor S 60 CEN: dvoupásmový (osazený dvěma středobasovými reproduktory), maximální zatížitelnost 130 W, frekvenční rozsah: 75–20000 H
Zadní surroundové reprosoustavy S 602: dvoupásmové, maximální zatížitelnost 130 W, frekvenční rozsah: 80–20000 Hz

Další informace: Kmitočtový rozsah od 30 Hz, Kmitočtový rozsah do 150 Hz, nastavení dělící frekvence (výhybky) 40–150 Hz, plynulé nastavení fáze, bassreflex, subwoofer SUB 250: aktivní(vyzařující do země) osazený 203 mm basovým reproduktorem, maximální výkon 250 W
Výsledky testů:

Formát obrazu:
16:9, poměr stran: 2,40:1
Kvalita zvuku:
Naprosto ohrumující zvuk vám přinese DTS HD Master Audio 5.1. 2012 je pořádně hlasitý film – všechny ty hroutící se budovy, padající letadla, mohutné vlny a gigantické výbuchy působí na ušní bubínky naprosto famózně. Je to výborně odvedená práce a skutečný požitek.
Kontrola údajů na přebalu:
Údaje na přebalu souhlasí až na záměnu zvuku Dolby TrueHD za DTS HD Master Audio 5.1. Zbylé informace odpovídají skutečnosti.
Poznámky k titulu:
Apokalyptický snímek 2012, patří mezi vizuálně nejpovedenější katastrofické filmy režiséra Rolanda Emmericha. Megafilm, který rozpoutá opravdové peklo na zemi v podobě obřích vln, sopečných výbuchu, silných zemětřesení a jiných přírodních katastrof, které Vás doslova připoutají do křesla. Technické zpracování a obrazový přepis, to už je taková lahůdka na závěr, které není téměř co vytknout.
Hodnocení zvuku:
4.0
Hodnocení obrazu:
4.0
Celkové hodnocení:
4
Related products
Popular categories:4K movies |3D movies |Blu-ray movies |DVD movies |News on DVD |News on Blu-ray |Action movies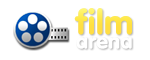 | | | | |
| --- | --- | --- | --- |
| About Company | How to purchase | Assortment | Partner sites |