We accept these credit cards:




We are certified:
Indiana Jones and the Temple of Doom (Blu-ray)
Price:

269 CZK (11,40 €)


(including VAT 21%)

Retail price:
299 CZK (

12,67

€)
Save:
30 CZK

(1,27 €)

Sound:

DTS-HD Master 5.1 english
Dolby Digital 2.0 czech
Dolby Digital 5.1 japanese
Dolby Digital 2.0 (VO) polish

Subtitles:
english, czech, chinese traditional, chinese, japanese, polish, russian
Length:
119 min.
Cast:
Harrison Ford, Kate Capshaw, Roshan Seth, Amrish Puri, Philip Stone, Ric Young, Philip Tan, Dan Aykroyd, George Lucas, Frank Marshall, Steven Spielberg
Directed:
Steven Spielberg
Sharing:
Watchdog:
watchdog
Review:
Indiana Jones and the Temple of Doom
Set in 1935, a professor, archaeologist, and legendary hero by the name of Indiana Jones is back in action in his newest adventure. But this time he teams up with a night club singer named Wilhelmina "Willie" Scott and a twelve-year-old boy named Short Round. They end up in an Indian small distressed village, where the people believe that evil spirits have taken all their children away after a sacred precious stone was stolen! They also discovered the great mysterious terror surrounding a booby-trapped temple known as the Temple of Doom! Thuggee is beginning to attempt to rise once more, believing that with the power of all five Sankara stones they can rule the world! Now, it's all up to Indiana to put an end to the Thuggee campaign, rescue the lost children, win the girl and conquer the Temple of Doom.
Indiana Jones and the Temple of Doom
1935. At the Club Obi Wan in Shanghai, Indiana Jones and his pal Wu Han (masquerading as a waiter) encounter crime boss Lao Che, who is seeking the remains of Nurhachi, an ancient emperor from the Ming Dynasty. When the deal goes down, Che tries to poison Indy, but chaos ensues, leading to a running gun battle and pursuit by Lao Che and his henchmen, a chase that sweeps up local torch singer Wilhemina "Willie" Scott. At the nearby Nang Tao airport, with Scott and his ten-year-old sidekick Short Round, Indiana escapes from Shanghai. En route to India, their plane crashes in the mountains. After a dangerous ride down the Himalayan mountains and a raging river, the trio eventually come to a desolate village in India. The poor villagers enlist their help in retrieving a sacred Shiva lingam stone, as well as the community's kidnapped children from the evil forces of nearby Pankot Palace. During the journey to Pankot, Indy hypothesizes that the stone may be one of the fabled Adi Shankara Stones. The village's elder believes Shiva sent Indiana.

The residents at Pankot Palace are insulted by Indiana's questions about the villagers' claims. Later that night Indy is attacked in his room by a would-be assassin, which leads him, Willie and Short Round to discover an underground temple beneath Pankot. They find a Kl Thuggee religious cult, child slavery, black magic, and human sacrifice. The Thuggee have enslaved the village children to dig for two last stones within the mines of the palace. Mola Ram, the cult's villainous high priest, hopes to use the power of five united stones to rule the world. The protagonists witness a ritual in which Mola Ram bare-handedly digs a man's heart out of his chest. The man survives, his heart beating in Mola Ram's hand, until he is lowered slowly into a lava pit, causing the beating heart to burst into flame.

Indy, Willie, and Short Round are captured by the Thuggee and separated. Indy is forced to drink the "Blood of Kali", a mind-control potion which puts him into a trance called the "Black Sleep of Kali Ma," and begins to serve Mola Ram. Willie is kept as a human sacrifice, while Short Round is put in the mines alongside the village children as a slave laborer. Short Round frees himself and escapes back into the temple, where Willie is about to be sacrificed to Kali. He burns Indy with a torch, shocking him out of the trance. After returning to himself, Indiana is mortified at the thought of having nearly cost his friends their lives, asking forgiveness from Short Round. Although Mola Ram escapes through a trap door, Indy and Short Round manage to save Willie, take the three Sankara Stones, and free the village children. In the fight to escape the palace, the three jump into a mine cart and are closely pursued by two Thuggee-filled carts.

The climax leads to Indy, Willie and Short Round on a narrow ledge of a canyon. They try to cross a rope bridge, but are surrounded by Mola Ram and the Thuggee on both ends. Indy prepares his friends to brace themselves. He uses a machete to cut the bridge in half. Many of the Thuggee are sent plummeting into the crocodile-infested river where they are eaten, but Mola Ram holds on. In a final battle for the stones, the evil priest declares that they belong to him. Unafraid, Indiana invokes the name of Shiva, which causes the stones to glow red hot. They burn a hole in his satchel and two of them fall into the river. The final stone burns Mola Ram's hand as he grabs it. Indiana catches it and watches as Ram is eaten. Jones climbs up the bridge as Blumburtt and his Indian riflemen help defeat the Thuggee reinforcements. Indiana, Willie, and Short Round return to the village with their sacred stone and the missing children. Indiana tells the village elder he "understands its [the stone's] power now".
Bonuses to Indiana Jones and the Temple of Doom (Blu-ray)
#
Name
Length
Video
Audio
Subtitles
1.
Teaser Trailer
00:00:54
HD 1080p
english
-
2.
Theatrical Trailer
00:01:19
HD 1080p
english
-
Overall: Quantity: 2, The total length of bonuses: 00:02:13
Related products
Popular categories:4K movies |3D movies |Blu-ray movies |DVD movies |News on DVD |News on Blu-ray |Action movies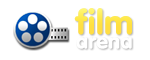 | | | | |
| --- | --- | --- | --- |
| About Company | How to purchase | Assortment | Partner sites |