We accept these credit cards:




We are certified:
RUSH (Blu-ray)
Price:

199 CZK (8,47 €)


(including VAT 21%)
With this product you can buy even more products from this category
MULTIBUY Blu-Ray
and save
50%
!

Rush
Set against the sexy, glamorous golden age of Formula 1 racing in the 1970s, the film is based on the true story of a great sporting rivalry between handsome English playboy James Hunt (Hemsworth), and his methodical, brilliant opponent, Austrian driver Niki Lauda (Bruhl). The story follows their distinctly different personal styles on and off the track, their loves and the astonishing 1976 season in which both drivers were willing to risk everything to become world champion in a sport with no margin for error: if you make a mistake, you die.
Rush
The following is based on a true story. The film opens at the German Grand Prix in Nurburgring in 1976. Niki Lauda (Daniel Bruhl) looks to the sky and narrates that he and James Hunt (Chris Hemsworth) have long been considered rivals, though he doesn't know why people think that. As the race commences, the two of them, along with the other racers, speed off around the track.

SIX YEARS EARLIER

We see James Hunt going into a hospital with his uniform looking dirty and his nose is bloodied. When he introduces himself, everybody is stunned. He's is treated by a cute nurse named Gemma (Natalie Dormer). She tends to a wound on his abdomen done by another man using a crowbar. He tells Gemma that they had a disagreement over the man's wife. She asks what he did, and he says only what she asked him to, which he offers to show Gemma. Cut to the two of them having sex at home...more than once.

James takes Gemma to the Crystal Palace circuit to meet his crew for a Formula Three race. He starts puking, which concerns Gemma, but she's assured that he does this before every race. That's when James sees Niki Lauda coming around for the first time. The two enter the race, with Niki nearly winning until he spins out and his motor heats up, giving James the victory. Niki confronts James afterwards, calling him an asshole, but he gets laughed off by James and his mates.

We learn from Niki that he comes from a family of politicians and economists. He asks his father for a loan to allow him to enter a Formula One racing team, but he refuses. Niki takes out a loan from the bank himself and uses it to buy his way in. He has his own car made as fast as he deems it should be, and has racer Clay Regazzoni (Pierfrancesco Favino) drive his car across the racetrack, proving it to be faster than the team's previous car. Niki convinces manager Louis Stanley (David Calder) to let him enter with his own car under the conditions that he has a spot on the team and he gets a two-year contract even though he's just a rookie. Later, Regazzoni bumps into Niki, saying he noticed he was talking to the pretty track manager. He informs her that her last boyfriend was also a racer, who was crazy and "an immortal fucker". It was James.

James's team, Hesketh Racing, gives him a new car to race with, which he loves. He takes it to the racetrack at Watkins Glen as they drive for Formula One now. An accident takes place there, putting James's nerves on edge and causing him to throw up later.

While in the Hesketh garage, he visualizes himself racing when he meets a model named Suzy Miller (Olivia Wilde). Within a short amount of time, the two are married. After the wedding, James is told that Niki is set to drive for Ferrari.

Niki is seen driving one of Ferrari's car, saying it's a piece of crap. He later officially signs on for the team. Afterwards, Regazzoni drives with Niki to a party, but Niki stays outside. He spots a beautiful woman leaving the place. Her name is Marlene Knaus (Alexandra Maria Lara). He asks for a ride and she allows him to join her. On the road, he critiques the car and her driving, up until the car breaks down in the middle of the road. Marlene manages to get two Italian men to stop, and they get excited when they see Niki. Marlene doesn't realize who Niki is, but she convinces him to drive fast for her. He does so, speeding through the road and thrilling her and the other two men.

The 1975 Formula One racing season takes place, with Niki winning the world championship. Later at a party, James speaks to Niki, who thinks all of James's flash and showboating doesn't mean anything. This gives James more of an incentive to prepare for the following year's championship to beat Niki.

James goes to the Hesketh Racing garage to find that it is closed because they missed the deadline to secure sponsors. James drowns his sorrows in booze and cigarettes, then gets angry and lashes out at Suzy. He later meets with the managers of the McLaren tracing team, in which he is able to secure a position.

The 1976 season begins. Niki wins in Brazil and South Africa with James placing second. James comes in first in Spain but is disqualified because the back of his car is deemed too wide. Niki secures more victories in Monaco and Belgium. To make matters worse, James learns that Suzy is having an affair with actor Richard Burton. After meeting with her one last time at a bar, they settle on a divorce. When he steps outside to greet the press, he makes a joke of the divorce as his easiest win. Later, James's disqualification is removed and his car is adjusted to fit the standards.

Niki and Marlene get married in a private ceremony and spend their honeymoon in Spain. That evening, after some fun in the pool, Niki tells Marlene that now that he's found happiness, it has become an enemy of his, because he now feels he has something to lose.

During practice for the German Grand Prix, an accident takes place and a racer's leg is terribly broken. Niki holds a meeting with the other racers and racing officials, saying that because of the rainy weather, it would be too risky to race, and so it should be canceled. James then leads the others to think that Niki's doing this so he can maintain his racing points, while another racer suggests that Niki is frightened. Niki admits that he is frightened, as the rain increases his risk of dying out there, but he knows everybody else is just as scared. Although some racers join the vote to cancel the race, the majority rules that the race continue as planned.

The race goes on, with both James and Niki using rain tires, which they are forced to change at the pit stop because the track dries up quickly. During the third lap, a suspension arm in Niki's car breaks, causing him to swerve off the track and crash into a wall, resulting in the car becoming engulfed in flames. Two other cars hit him, and some racers run to pull Niki out as he catches fire. He is taken to the hospital where six doctors and 34 nurses tend to him, and it is reported that his condition is worse than it was previously believed. Marlene hears of this news over the radio.

Over six weeks, Niki recovers in the hospital, albeit with third-degree burns to his face and toxic fumes in his lungs. His lungs are vacuumed out, and the top half of his head is disfigured. All throughout his stay, he watches James continue racing and earning more points. When he is able to get back on his feet, Niki tries to put his helmet back on, but the burns on his face make it painful. Marlene tells him to stop, but he tells her that if she loves him, she'll let him do this.

Niki makes his return to the racetrack. He is met by James, who says he tried to write him a letter while he was in the hospital and that he feels responsible for what happened to him. Niki responds that James is equally responsible for getting him back behind the wheel after watching him racing on TV.

During a press conference, Niki answers questions regarding his recovery and plans to continue racing. One reporter asks how his wife reacted when she saw his face. Niki replies that she told him he doesn't need a face to drive, but rather, the right foot. The reporter asks again if he thinks his marriage will suffer because of his disfigurement, to which Niki says "Fuck you." After the press conference, James confronts the reporter and punches him repeatedly in the face for the question, then telling him, "Go home to your wife and ask her how you look. Prick."

The final race comes at the Japanese Grand Prix, where it is raining harder than in Germany. Before the race starts, James and Niki acknowledge each other and give a friendly wave and nod to one another. As the race goes on, Niki takes the lead over James, but he begins to think of Marlene. He forfeits the race to avoid risking his life again, and he rejoins his wife. James continues the race under the intense conditions, and he is forced to make a late pit stop when the rubber on his tires starts wearing out. As he finishes the final lap, the scoreboard reads that he placed fifth, which would mean he missed out on the championship. However, it is reported that he finished third, allowing him to win. While he celebrates his victory, Niki and Marlene leave in a helicopter. She asks him if he's alright, and he says yes, because he has no regrets.

Following his win, James continues about his playboy lifestyle and endorses several products. While in Bologna, Italy, he goes to an airfield to find Niki, who has taken up flying planes. Niki implies that he would have won if he continued the race, and it was unacceptable for James to take all those risks. Before James leaves, Niki tells him that he had gotten something big in finding an enemy. James smiles and goes back with his friends.

The film ends with brief footage of the real James Hunt and Niki Lauda.

Niki narrates again saying that James retired two years later. When he died of a heart attack at the age of 45, Niki felt sad, as James was one of the few people he respected, and, to this day, the only person he envied.

Bonuses to RUSH (Blu-ray)
#
Name
Length
Video
Audio
Subtitles
1.
Záběry z natáčení
00:12:22
HD 1080i
english
czech
2.
Rozhovory s tvůrci
00:27:19
HD 1080i
english
czech
Overall: Quantity: 2, The total length of bonuses: 00:39:41
Related products
Popular categories:4K movies |3D movies |Blu-ray movies |DVD movies |News on DVD |News on Blu-ray |Action movies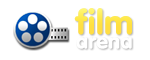 | | | | |
| --- | --- | --- | --- |
| About Company | How to purchase | Assortment | Partner sites |