We accept these credit cards:




We are certified:
The Mummy Steelbook™ Limited Collector's Edition + Gift Steelbook's™ foil (Blu-ray)
Price:

499 CZK (19,32 €)


(including VAT 21%)
Sound:

DTS-HD Master 5.1 english
Dolby Digital 5.1 czech
Dolby Digital 5.1 hungarian
Dolby Digital 5.1 (VO) polish
Dolby Digital 5.1 portuguese
Dolby Digital 2.0 russian
Dolby Digital 5.1 spanish

Subtitles:
english, brazilian, bulgarian, czech, croatian, hungarian, polish, romanian, greek, spanish, turkish
Length:
125 minut
Cast:
Brendan Fraser, Rachel Weisz, John Hannah, Arnold Vosloo, Kevin J. O'Connor, Oded Fehr, Jonathan Hyde, and more >
Directed:
Stephen Sommers
Sharing:
Watchdog:
watchdog
Review:
The Mummy (Blu-ray)
An English librarian called Evelyn Carnahan becomes interested in starting an archaeological dig at the ancient city of Hamunaptra. She gains the help of Rick O'Connell, after saving him from his death. What Evelyn, her brother Jonathan and Rick are unaware of is that another group of explorers are interested in the same dig. Unfortunately for everyone, this group ends up unleashing a curse which been laid on the dead High Priest Imhotep. Now 'The Mummy' is awake and it's going to take a lot more than guns to send him back from where he came from.
Trailer
The Mummy
In Egypt, circa 1290 BC, high priest Imhotep engages an affair with Anck-su-Namun, the mistress of Pharaoh Seti Iother men are forbidden to touch her. When the Pharaoh discovers their tryst, Imhotep and Anck-su-Namun murder the monarch. Anck-su-Namun then kills herself, intending for Imhotep to resurrect her. After Anck-su-Namun's burial, Imhotep breaks into her crypt and steals her corpse. He and his priests flee across the desert to Hamunaptra, the city of the dead, where they begin the resurrection ceremony. However, they are caught by Seti's guards before the ritual could be completed, and Anck-su-Namun's soul is sent back to the Underworld. For their sacrilege, Imhotep's priests are mummified alive, and Imhotep himself is forced to endure the curse of Hom Dai: his tongue is cut out and he is buried alive with a swarm of flesh-eating scarabs. The ritual grants eternal life, forcing Imhotep to endure the agony of his wounds for all time. He is buried under high security, sealed away in a sarcophagus below a statue of the Egyptian god Anubis, and kept under strict surveillance by the Medjai, descendants of Seti's palace guards. If Imhotep were ever to be released, the powers that made him immortal would allow him to unleash a wave of destruction and death upon the Earth.

In 1926, Cairo librarian and aspiring Egyptologist, Evelyn Carnahan is presented with an intricate box and map by her bumbling brother Jonathan, who says he found it in Thebes. After the pair discover the map leads to Hamunaptra, Jonathan reveals he actually stole it from an American named Rick O'Connell, who is currently in prison. Rick tells them that he knows the location of the city because his unit of the French Foreign Legion reached the fabled city only to be overrun by Arabs. He makes a deal with Evelyn to reveal the location of Hamunaptra, in exchange for Evelyn saving Rick from being hanged. Rick leads an expedition to the city, where the group encounters a band of treasure hunters led by the famed Egyptologist Dr. Allen Chamberlain and guided by Beni Gabor, a cowardly former Legion soldier who served with Rick and also knows the location of the lost city.

Shortly after reaching Hamunaptra, both groups are attacked by the Medjai, led by a warrior named Ardeth Bay. Bay warns them of the evil buried in the city. Rather than heed his warning, the two expeditions continue to excavate in separate portions of the city. Evelyn is looking for the Book of Amun-Ra, a solid gold book supposedly capable of taking life away, but unexpectedly comes across the remains of Imhotep instead. The team of Americans, meanwhile, discover a box containing the black Book of the Dead, accompanied by canopic jars carrying Anck-su-Namun's preserved organs; each of the Americans takes a jar as loot.

At night, Evelyn takes the Book of the Dead from the Americans' tent and reads a page aloud, accidentally awakening Imhotep. Although both groups return to Cairo, the mummy hunts down the Americans who opened the box, slowly regenerating with each person he kills. Beni survives a meeting with Imhotep by pledging allegiance to him and helps him track down the Americans and the canopic jars in Cairo. Evelyn hypothesises that if the Book of the Dead brought Imhotep back to life, the Book of Amun-Ra can kill the high priest once again. Imhotep captures Evelyn, intending to sacrifice her to resurrect Anck-su-Namun, and returns to Hamunaptra, pursued by Rick and Jonathan. Evelyn is rescued after an intense battle with Imhotep's mummies, and she reads from the Book of Amun-Ra. Imhotep becomes mortal, and Rick stabs him. Rapidly decaying, Imhotep leaves the world of the living, vowing revenge. Beni accidentally sets off an ancient booby trap and is trapped by a swarm of flesh-eating scarabs as Hamunaptra begins to collapse into the sand. The heroes escape and ride off into the sunset on a pair of camels laden with treasure.
Related products
Popular categories:4K movies |3D movies |Blu-ray movies |DVD movies |News on DVD |News on Blu-ray |Action movies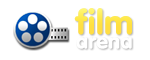 | | | | |
| --- | --- | --- | --- |
| About Company | How to purchase | Assortment | Partner sites |